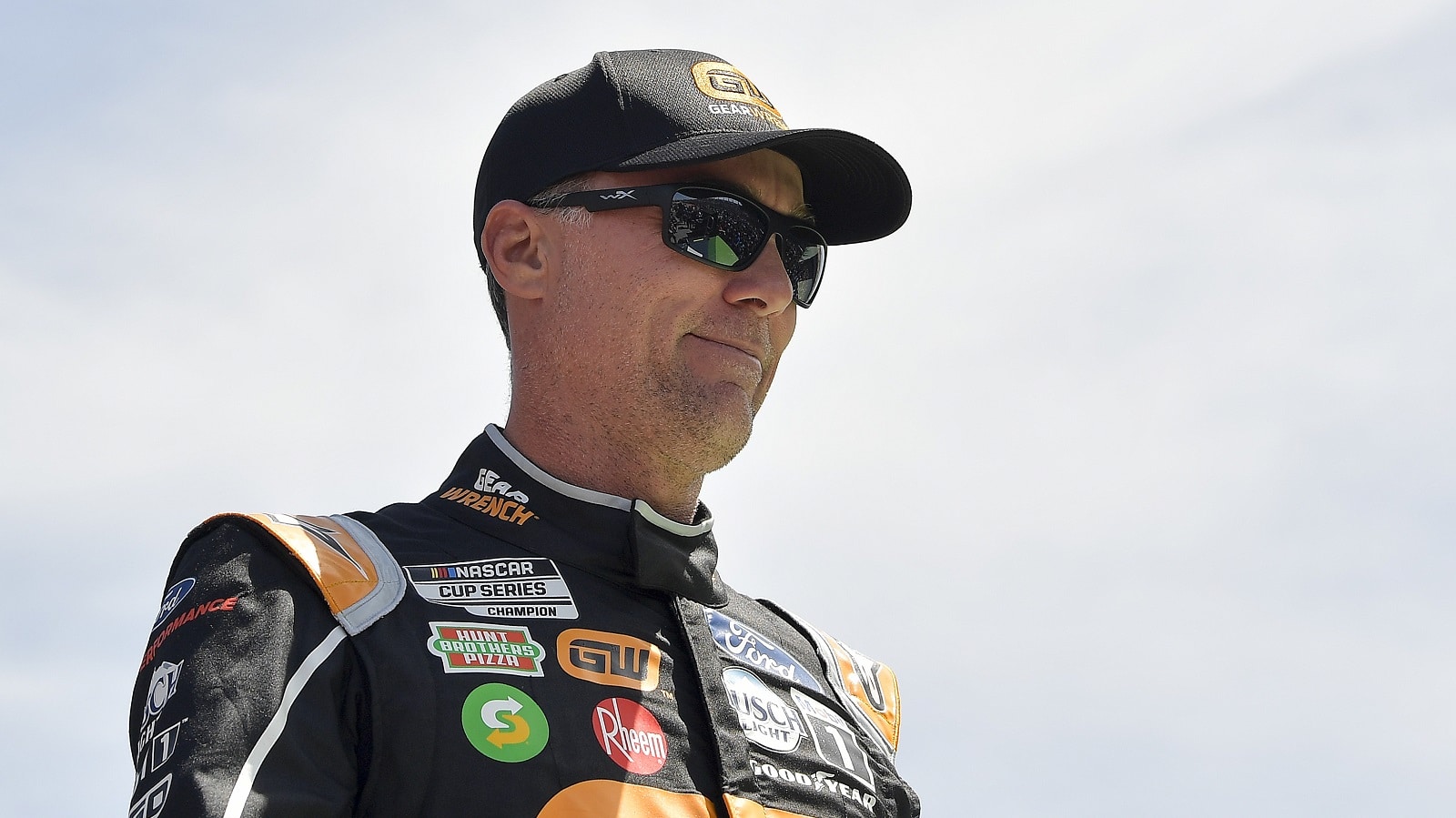 Kevin Harvick Shifts Unwanted Attention Onto Chris Buescher and Ricky Stenhouse Jr.
Kevin Harvick broke a long losing streak to lock down his playoff spot, but there are Cup Series veterans with longer runs of futility.
Kevin Harvick got a lot done last weekend at Michigan International Speedway, including winning his way into the NASCAR Cup Series playoffs and answering the question of whether 46-year-old drivers have what it takes.
Harvick gets to drive the final three races of the regular season free of the burden of questions about his winless streak and able to focus on more playoff points since he's the only qualifier without a stage victory through 23 starts.
Now, Chris Buescher, Ricky Stenhouse Jr., and a few others get to look into their rear-view mirrors for critics coming after them.
Kevin Harvick ended his winless streak at 65 races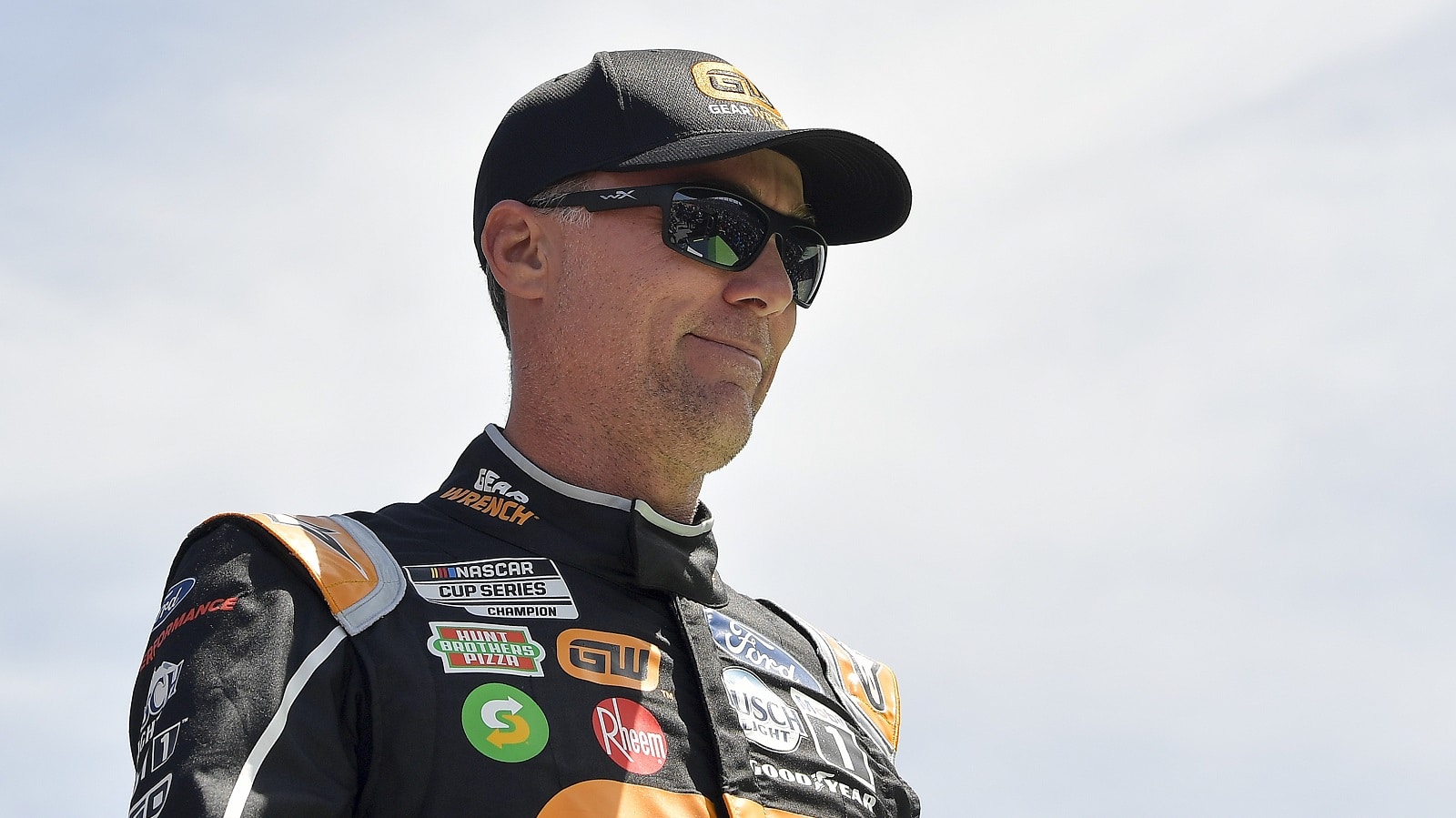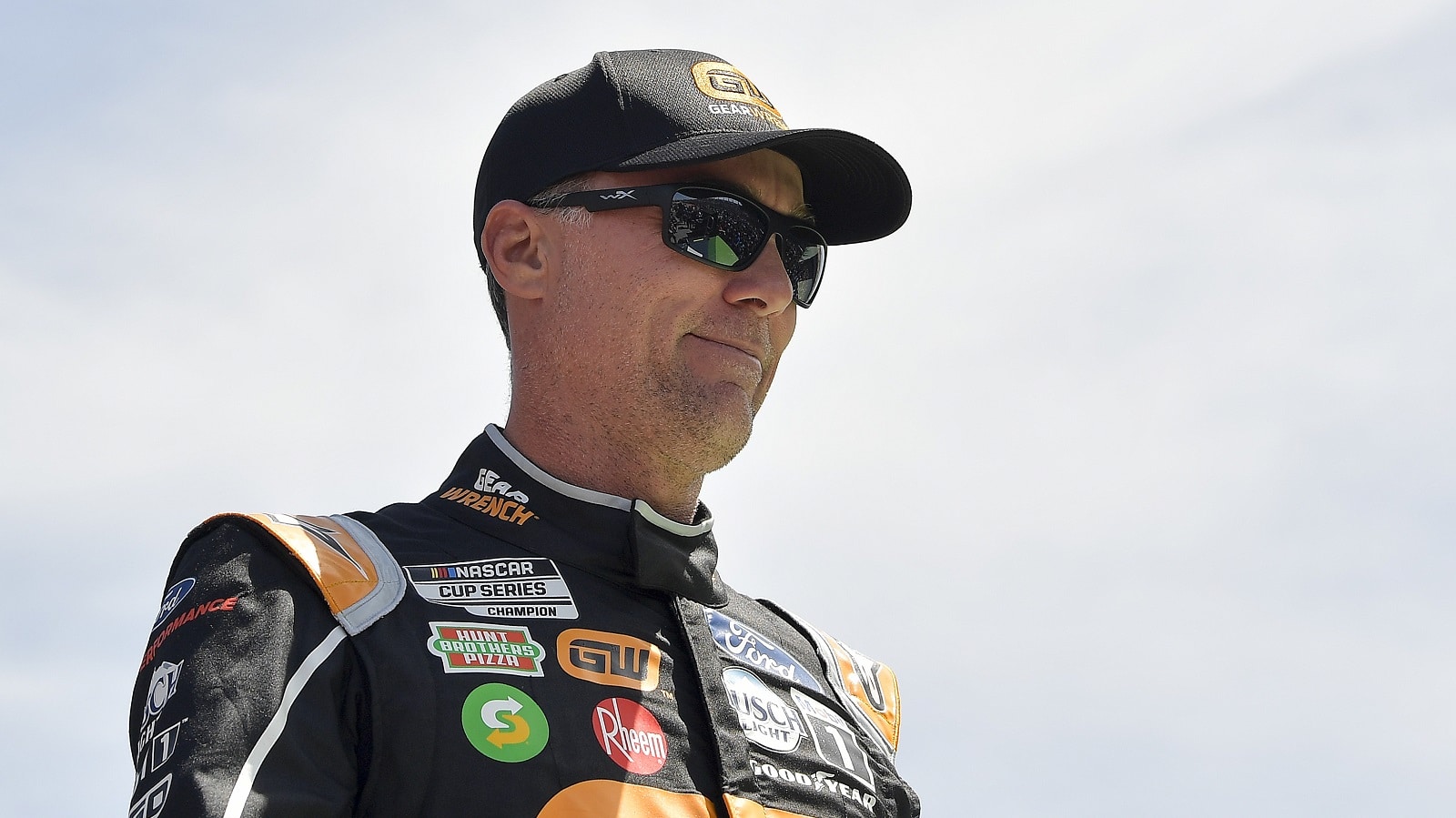 Kevin Harvick really did save the best for last at Michigan International Speedway. The 38 laps he led to finish the day were the only laps he led, and they represented the longest stretch out for anyone in that NASCAR Cup Series race.
Up to that point, he had led only 13 laps total this season and a total of 30 in his last 30 races. That goes a long way toward explaining the statistic that had been dogging him: 65 straight races without a victory.
Such futility for a driver who's up there in years, even one who captured the 2014 season championship, tends to attract negative attention. Harvick is a certain Hall of Famer, but questions abounded as to whether he'd end his career sitting on 58 Cup Series victories.
We got our answer with his dominating finish to the race at MIS.
Chris Buescher and Ricky Stenhouse Jr. own longer winless streaks
It's not like Kevin Harvick owned the longest active winless streak until snapping the slump on Michigan's two-mile oval. However, he was the biggest name near the top of the list, the sheer number of winners this season was threatening to keep him out of the playoffs, and Harvick was coming off 27th place at Pocono and 33rd at Indianapolis.
We won't suggest the walls were closing in on him. It was more like the space between SAFER barriers was growing a little tight. Alas, the will-he-or-won't-he drama is over for him now after making it onto Victory Lane in Brooklyn, Michigan.
And now we can focus on guys with more substantial winless streaks:
Chris Buescher, 217 races
Ty Dillon, 189
Corey LaJoie, 187
Ricky Stenhouse Jr., 186
Erik Jones, 106
Cole Custer, 78
Cody Ware, 78
Austin Dillon, 77
Who'll follow Kevin Harvick into the win column?
Of the eight drivers now riding longer winless streaks than the one Kevin Harvick broke last week, Erik Jones ranks most likely to score a breakthrough based upon performance this season and the resources his team has to offer.
Jones just signed a contract extension with Petty GMS, which is back to a two-car team and is bringing Noah Gragson aboard in 2023 as an upgrade over Ty Dillon. Jones, whose two NASCAR Cup Series wins came in 2018 and '19, ranks a respectable 14th in points this season.
Beyond Jones, Chris Buescher seems to have the brightest prospects for winning. It's been a disappointing season for him and Brad Keselowski at RFK Racing, but Buescher gets to the top 10 often enough to challenge, and there's every reason to believe the team will soon regain ground it lost in the conversion to Next Gen cars.
All stats courtesy of Racing Reference.
Like Sportscasting on Facebook. Follow us on Twitter @sportscasting19 and subscribe to our YouTube channel.
Got a question or observation about racing? Sportscasting's John Moriello does a mailbag column each Friday. Write to him at [email protected].