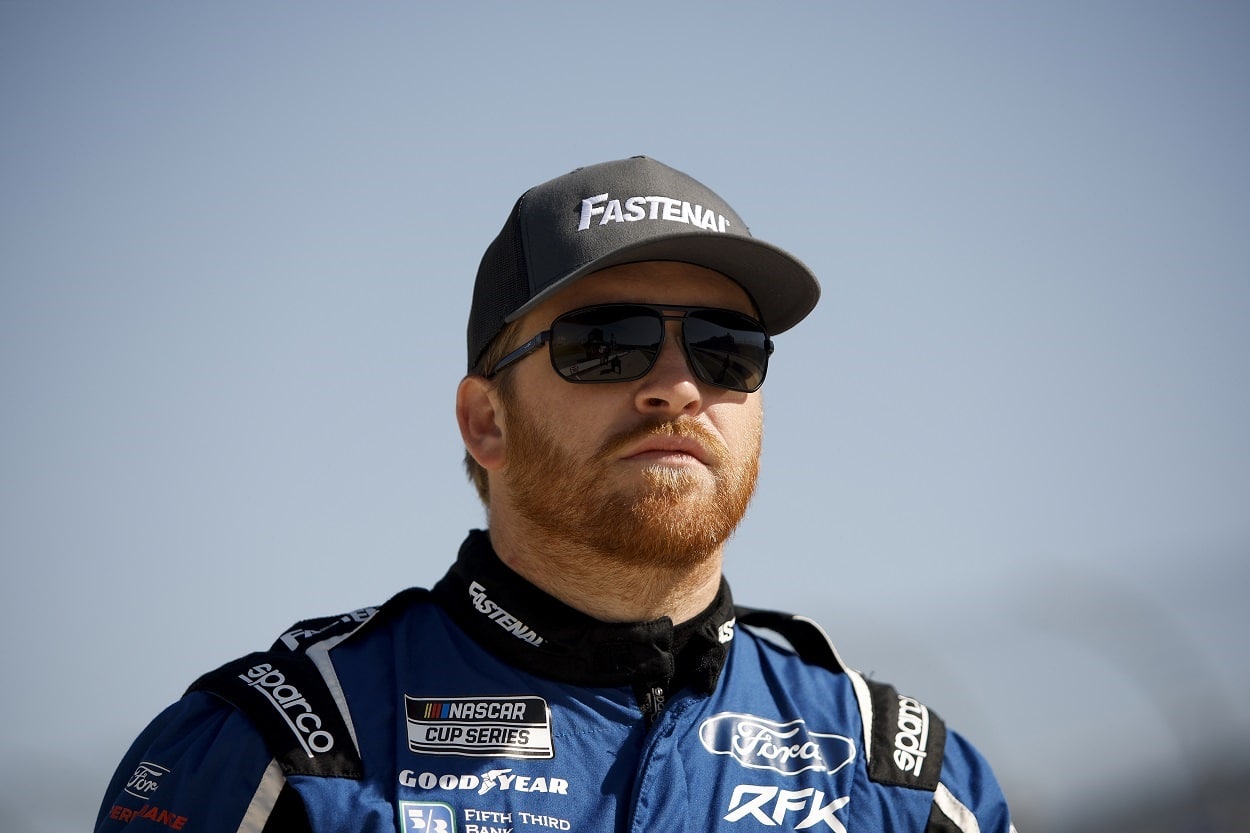 Why Chris Buescher and Several Other Winless Drivers Could Take Big Risks During Sunday's NASCAR Cup Series Race at Road America
Several drivers could take more chances than usual during this Sunday's NASCAR Cup Series race at Road America.
The NASCAR Cup Series heads to Road America in Elkhart Lake on Sunday for the third of five road-course races in the regular season, and some drivers might have to approach the event as if there are only three races left until the NASCAR Playoffs.
Both of the first two road-course races in 2022 featured multiple drivers who have yet to win a race this season among the top-five finishers, and the Road America event might be one of their best, last chances to qualify for the postseason.
Chris Buescher nearly exited the group of winless drivers at Sonoma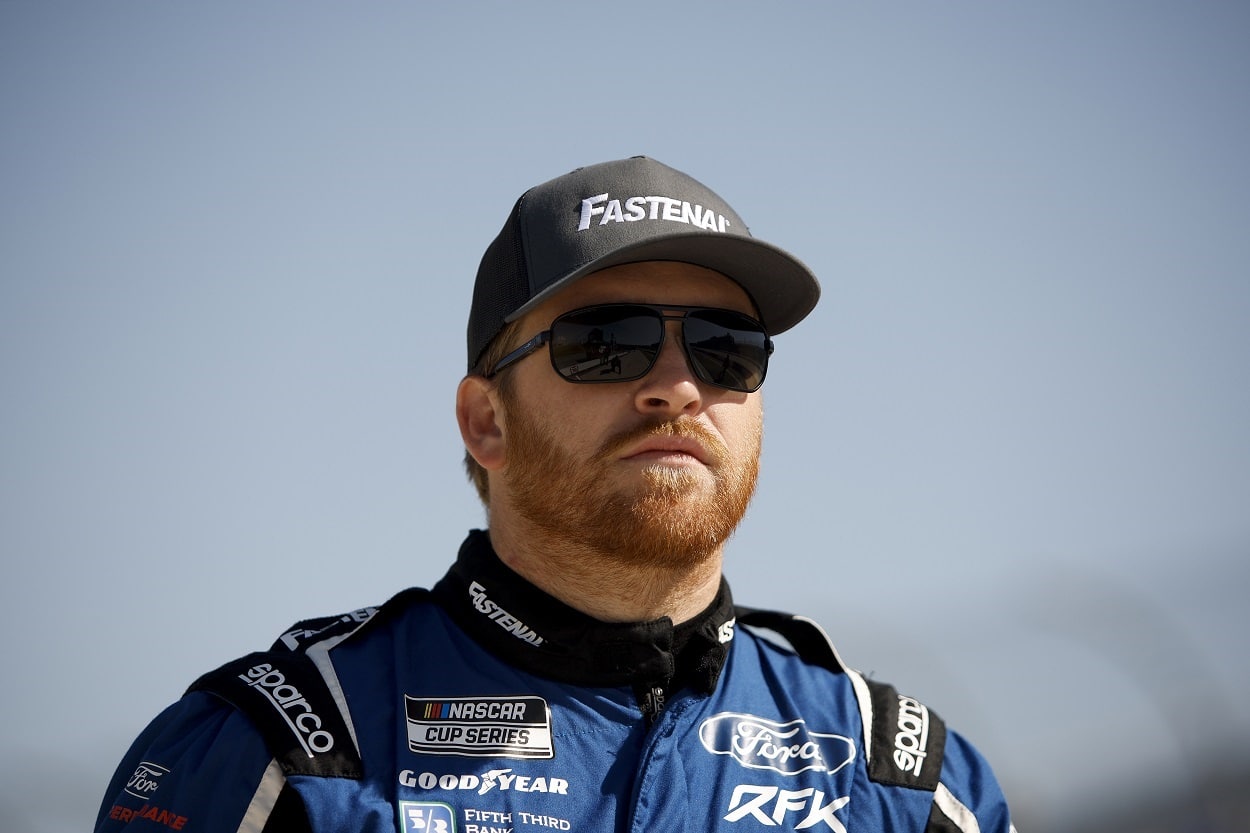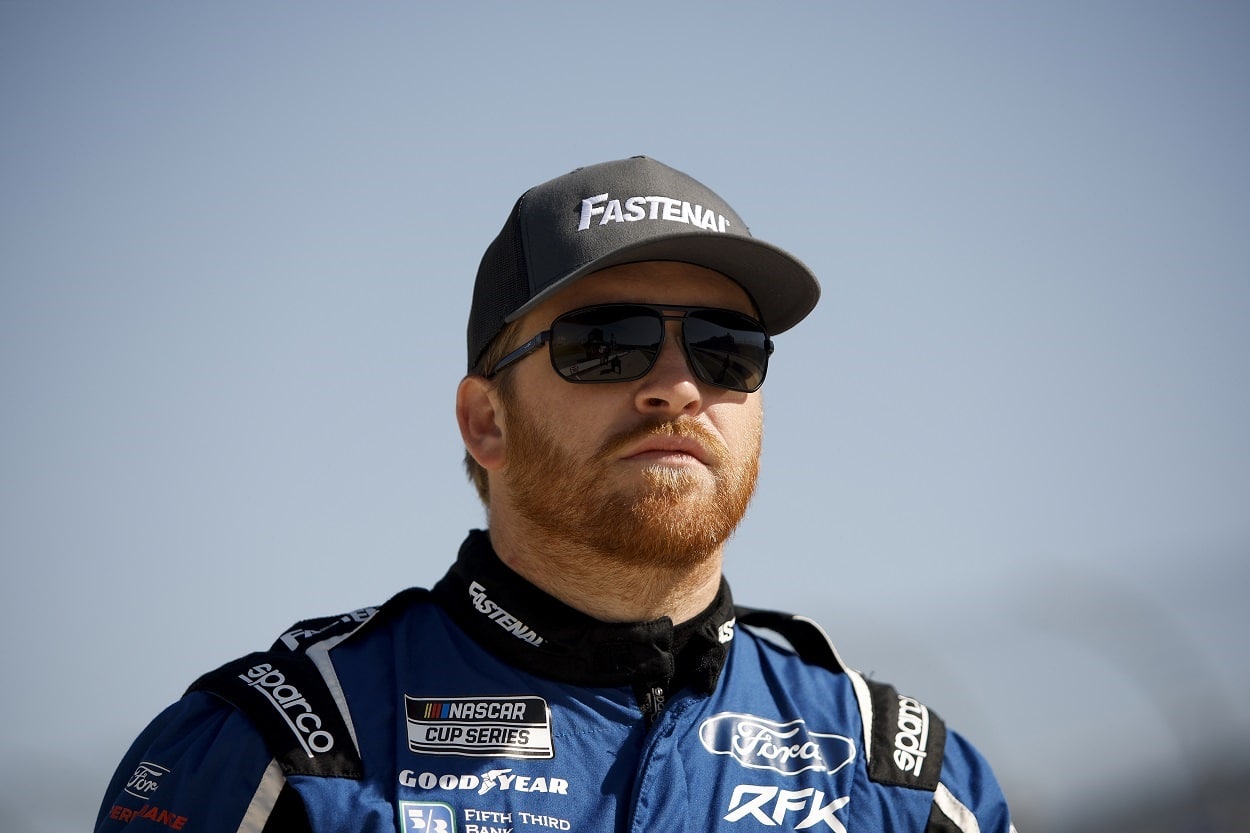 Chris Buescher was closest to a win in those two races among a group that includes Michael McDowell, Christopher Bell, Kevin Harvick, and Tyler Reddick.
Buescher qualified third at Sonoma Raceway after COVID-19 sidelined him for the race the week prior at World Wide Technology Raceway near St. Louis. Buescher dropped to 24th in the points standings because of his absence, but a win was likely his only potential path to the playoffs, regardless.
He led four laps midway through the race at Sonoma and finished second to Daniel Suarez. The runner-up result was his best since his lone Cup Series win in 2016 at Pocono Raceway, but Buescher was unsatisfied after the race.
"I didn't get the job done there at the end," Buescher said after the race. "I feel like we should have had the win, and I didn't get it. We were close, just needed more. I needed to make it happen on that restart, and I didn't. But if we can keep getting cars like this then a win will come. It was an awesome run, and I should be happy, but I am disappointed to be that close and not get it."
He was likely disappointed because he knows he has rather limited realistic chances to win a race yet in the regular season, although he did win an ARCA Menards Series race at Road America in 2013.
Buescher won one of the 150-mile qualifying races during Daytona Speedweeks but has otherwise managed just three top-10s through the first 14 weeks of the season. He now has his crew chief and three crew members suspended for four weeks because he had a tire fall off last week at Nashville Superspeedway.
Several drivers must use road courses as an opportunity to qualify for NASCAR Playoffs
Several other drivers are in a similar situation. McDowell has posted a career-high six top-10 finishes already this season, but he still ranks 21st in the points standings. He finished third at Sonoma for his only career top-five that was not at a superspeedway, and those races are often even more unpredictable than road-course events.
Bell might be the driver most excited to arrive at Road America. Last year, he finished second to Chase Elliott in the race at the more than 4-mile course in rural Wisconsin. Bell also ran third in March at the Circuit of the Americas, and his only career Cup Series win came in 2021 on the road course at Daytona International Speedway.
Harvick has led only 13 laps through 17 races this season, but he did finish fourth at Sonoma and ranks third among active drivers with a 13.5 average finishing position on road courses. He has won a pair of road-course races in his career, one in 2006 and 2017.
Reddick is a bit of a different story. He finished fifth this year at COTA and was second in the Charlotte Roval race in 2021, but his success has come more at traditional ovals. He has a 16.4 average finish in his 11 career Cup Series road-course races, which ranks 14th among active drivers, while his 13.3 average finish on intermediate tracks ranks seventh.
A string of bad finishes make a victory even more critical for the winless crowd
Reddick has been on a slide recently, however, and that could ramp up his intensity to gun for wins with more abandon. He has finished 16th or worse in four of his last five races and has four finishes outside of the top 30 in his last seven races.
That has dropped him to 18th in the playoff standings and put him in the same win-or-bust situation as Buescher, McDowell, and Harvick, who is currently on the cut line in 16th but would be out if another new driver wins. Bell sits one spot above Harvick in 15th.
The season is reaching a point for drivers in that situation where a top-10 finish is no longer productive enough. For the winless group of drivers this season, maybe that will cause them to push even harder for a win on tracks such as Road America, the Indianapolis road course, or Watkins Glen International. 
Even if they can't reach Victory Lane, that desperation could make for a good show.
Stats courtesy of Racing Reference
Like Sportscasting on Facebook. Follow us on Twitter @sportscasting19 and subscribe to our YouTube channel.