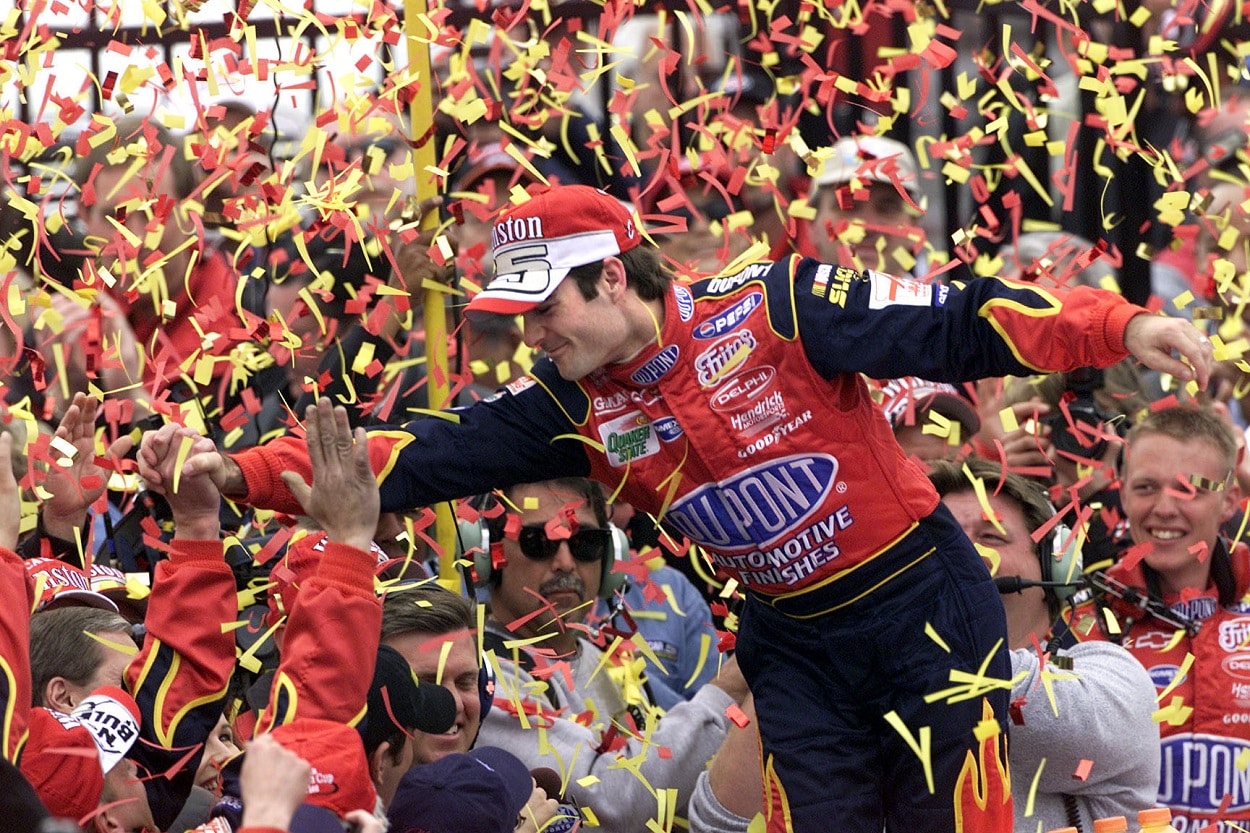 What NASCAR Cup Series Season Had the Most Different Winners?
A look at the NASCAR Cup Series season in which the most different drivers won at least one race.
The 2001 NASCAR Cup Series season will sadly always best be remembered for the tragic death of Dale Earnhardt Sr., who died following a violent crash at the season-opening Daytona 500. And that's certainly understandable given how beloved the seven-time Cup Series champ was.
But if you take Earnhardt's death out of the equation, the 2001 campaign was truly one of the best and most memorable in NASCAR history. You see, that was the year in which we saw the most parity in modern Cup Series history, as that was the year in which the largest number of different drivers took at least one checkered flag.
19 different drivers won at least one race during the 2001 NASCAR Cup Series season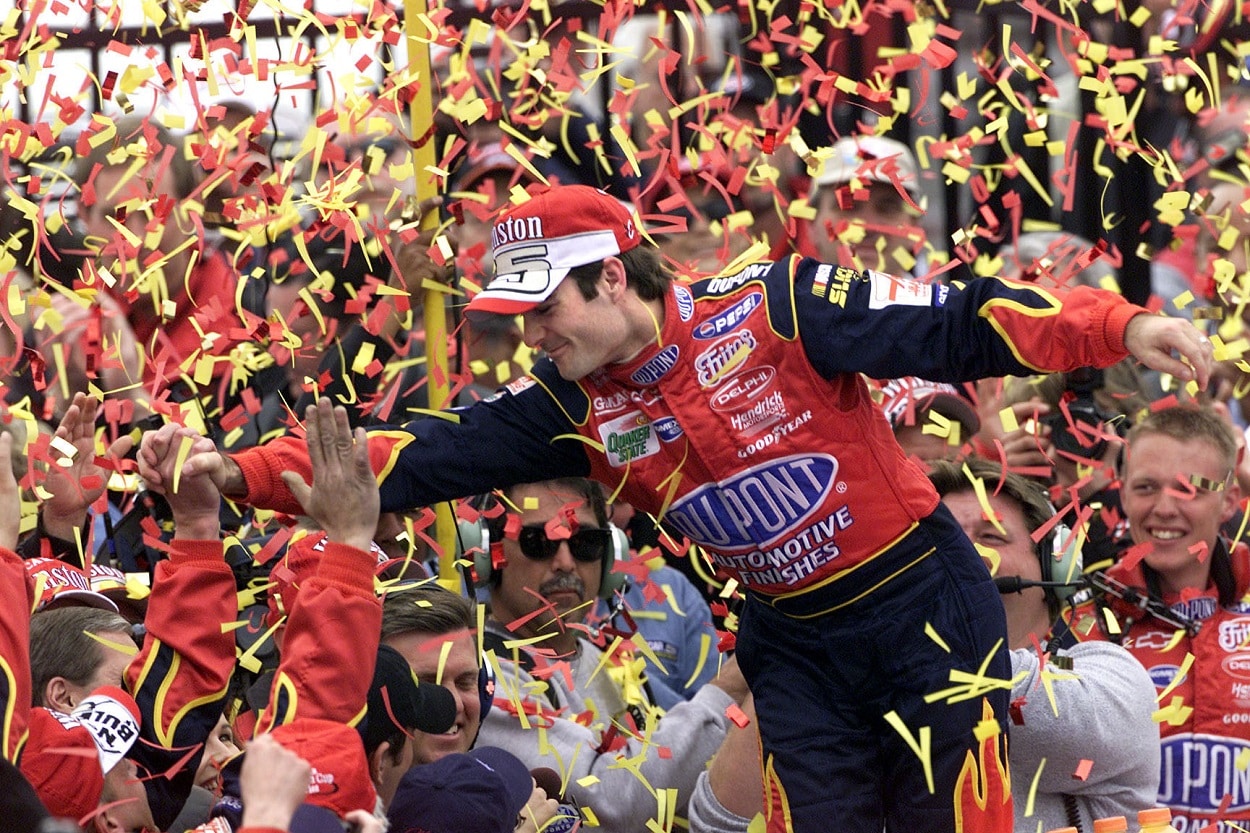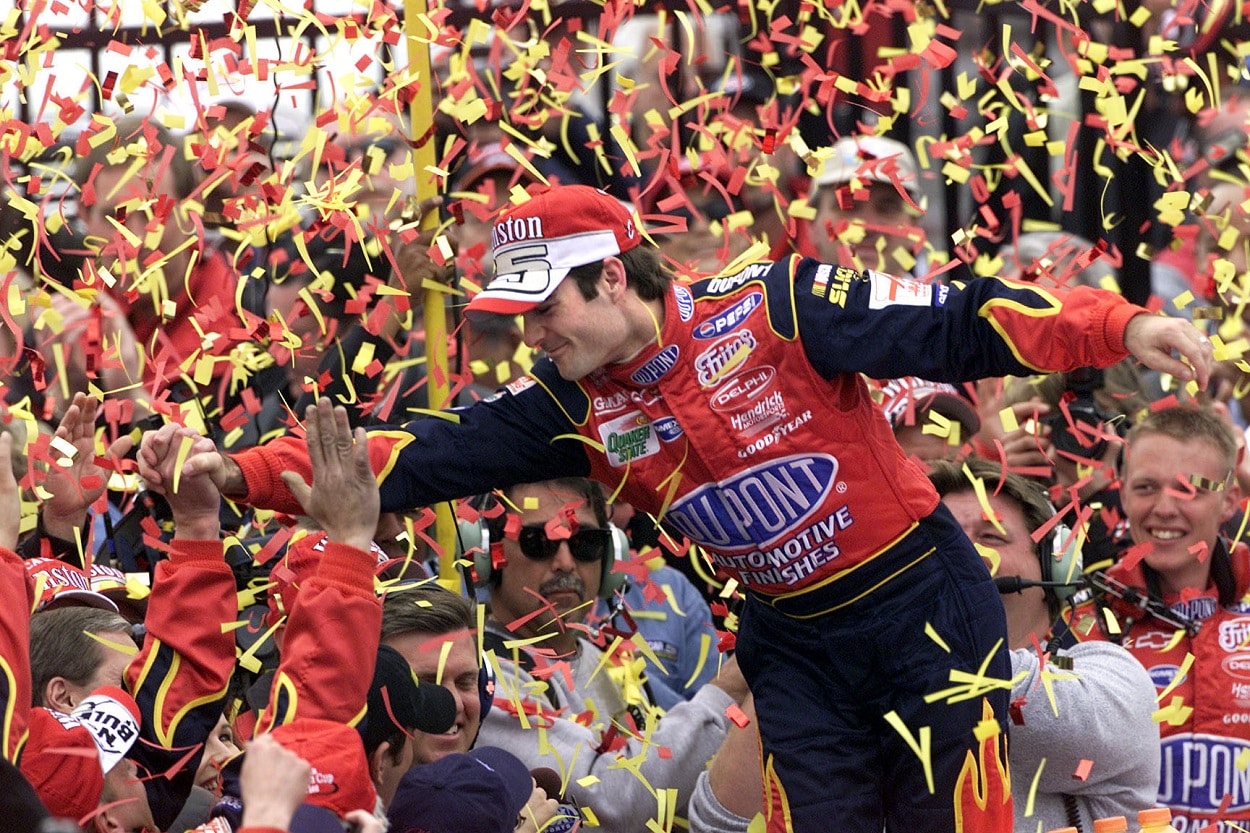 Quickly looking back at the season before, the 2000 campaign had plenty of parity in its own right, especially early on as the first 10 points races provided 10 different winners. Dale Earnhardt Jr., who took his first-ever NASCAR Cup Series checkered flag at Texas Motor Speedway in the seventh race of the year, broke the streak four weeks later with a win at Richmond Raceway.
Repeat victories became more regular as the season continued, but 14 different drivers still won at least one race.
It only took seven races to get a repeat winner in 2001. Dale Jarrett won the fifth points race of the season with a .527-second victory over Steve Park at Darlington Raceway and then got his second win two weeks later with a dominating performance in Texas. He also won the following week in Martinsville.
Jarrett tacked on a fourth victory in race No. 19 in New Hampshire. His four wins were the second-most that year. Jeff Gordon, who won his fourth and final championship in 2001, led the way with six. Jarrett and Gordon were two of a NASCAR record 19 drivers to win at least one race during the '01 season.
Here's a look at the rest. The number in parentheses represents where that driver finished in the 2001 NASCAR Cup Series points standings.
(1) Jeff Gordon: 6
(5) Dale Jarrett: 4
(2) Tony Stewart: 3
(8) Dale Earnhardt Jr.: 3
(3) Sterling Marlin: 2
(4) Ricky Rudd: 2
(6) Bobby Labonte: 2
(9) Kevin Harvick: 2
(10) Jeff Burton: 2
(7) Rusty Wallace: 1
(14) Ward Burton: 1
(15) Bill Elliott: 1
(18) Bobby Hamilton: 1
(20) Elliott Sadler: 1
(21) Ricky Craven: 1
(24) Michael Waltrip: 1
(28) Joe Nemechek: 1
(32) Steve Park: 1
(44) Robby Gordon: 1
The record was nearly tied only a year later as 18 different drivers won at least one race during the 2002 NASCAR Cup Series season. There were also 18 in 2011 and 17 in 2013.
Stats courtesy of Racing Reference
Like Sportscasting on Facebook. Follow us on Twitter @sportscasting19 and subscribe to our YouTube channel.