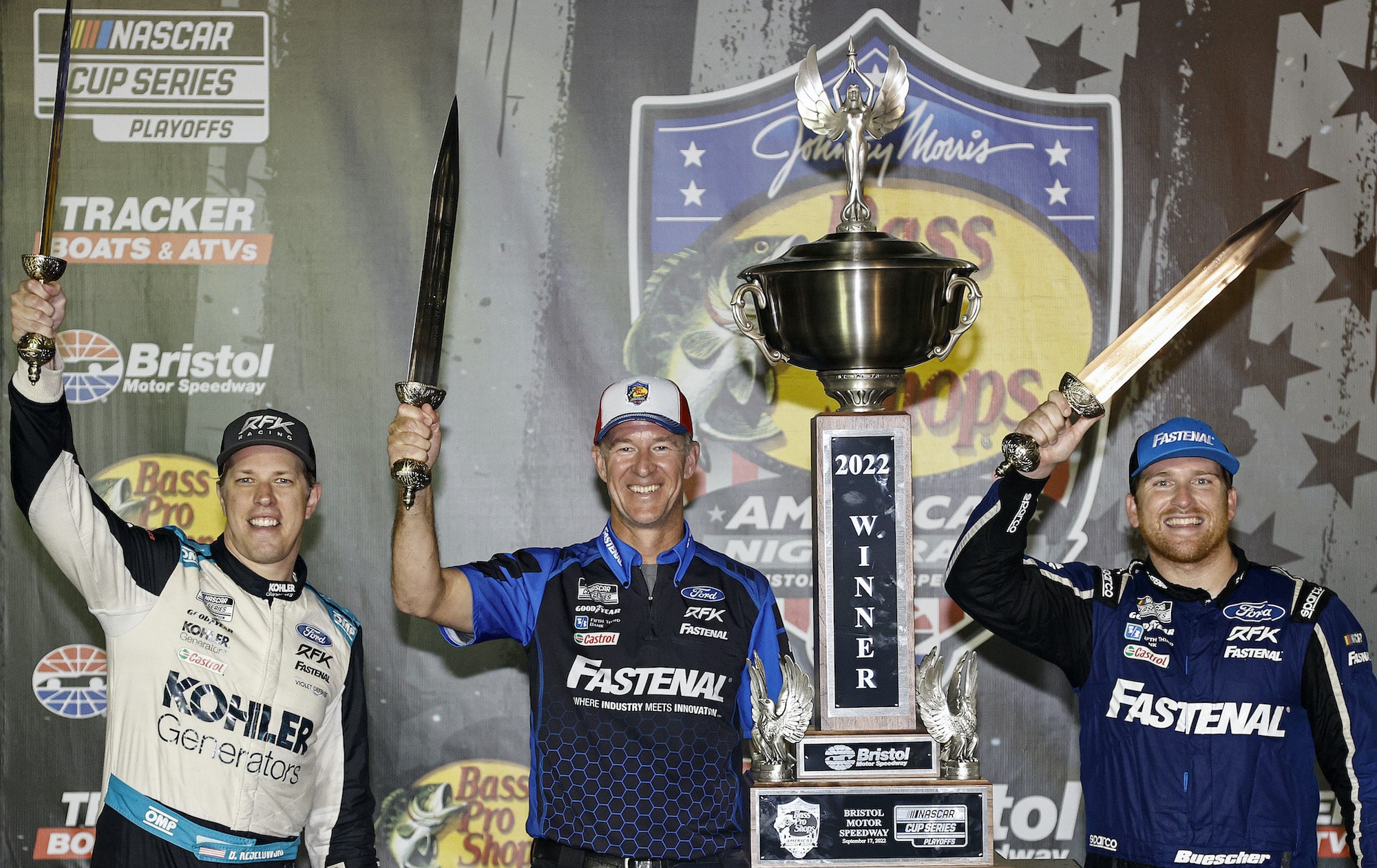 Brad Keselowski Divulges Future Ownership Plans, and His Remarks Could Prove Costly
Brad Keselowski recently revealed that RFK Racing wants to expand to a four-car team in the future and the timing of his comments could prove costly.
Last summer Brad Keselowski announced that he would be leaving Team Penske after a dozen seasons to join the renamed Roush Fenway Keselowski organization as a driver and minority owner. This first year of RFK Racing, as you might expect, has had its share of highs and lows.
The low point happened early on when NASCAR made an example out of the team and sent a message to the garage in the process, levying harsh penalties for modifying single-sources parts. The high point came last weekend at Bristol with Chris Buescher winning RFK its first race. Moments after that first triumph, the 2012 Cup Series champion put on his owner's hat and visited with reporters and revealed the team's plans for the future, which could potentially cost him. 
Brad Keselowski has rollercoaster first year at RFK
Brad Keselowski's announcement last year that he was leaving Penske after a 12-year run surprised some people. However, when it was learned why — wanted to have an ownership stake in a race team — it made more sense. 
Ownership wasn't new to Keselowski. His Truck Series team ran successfully for 10 seasons and groomed some of the sport's future talent, including Ross Chastain, Austin Cindric, and Tyler Reddick.
His first year as a Cup Series co-owner has certainly been a rollercoaster experience. The major penalty early in the season for modifying single-sourced parts in the Next Gen car put a massive dent in the team's chances of making the postseason. It didn't. 
Chris Buescher ending a 222-winless streak at Bristol last weekend has certainly been a bright spot for RFK in its first season and something the entire organization can build on for 2023.  
Keselowski talks about future of RFK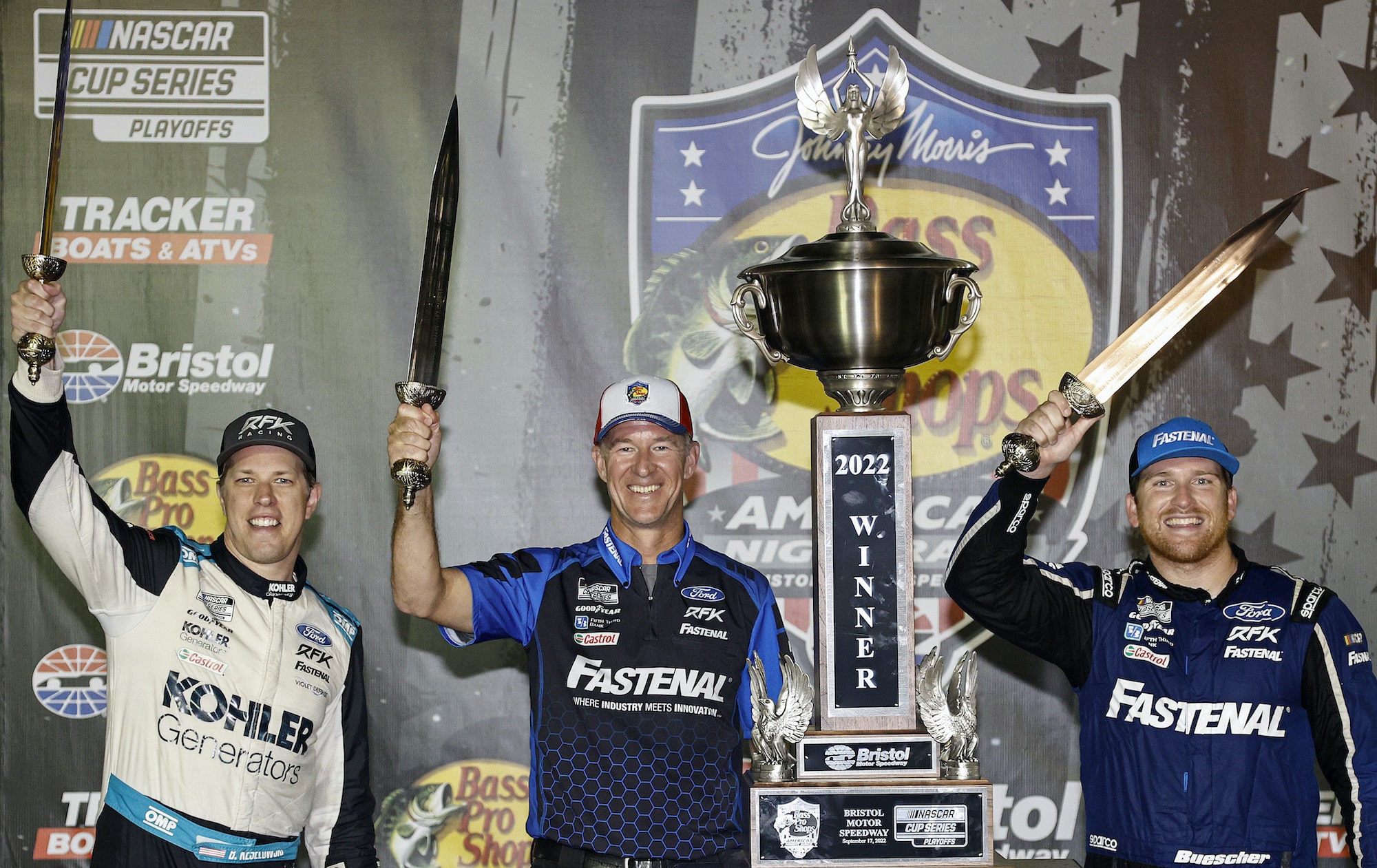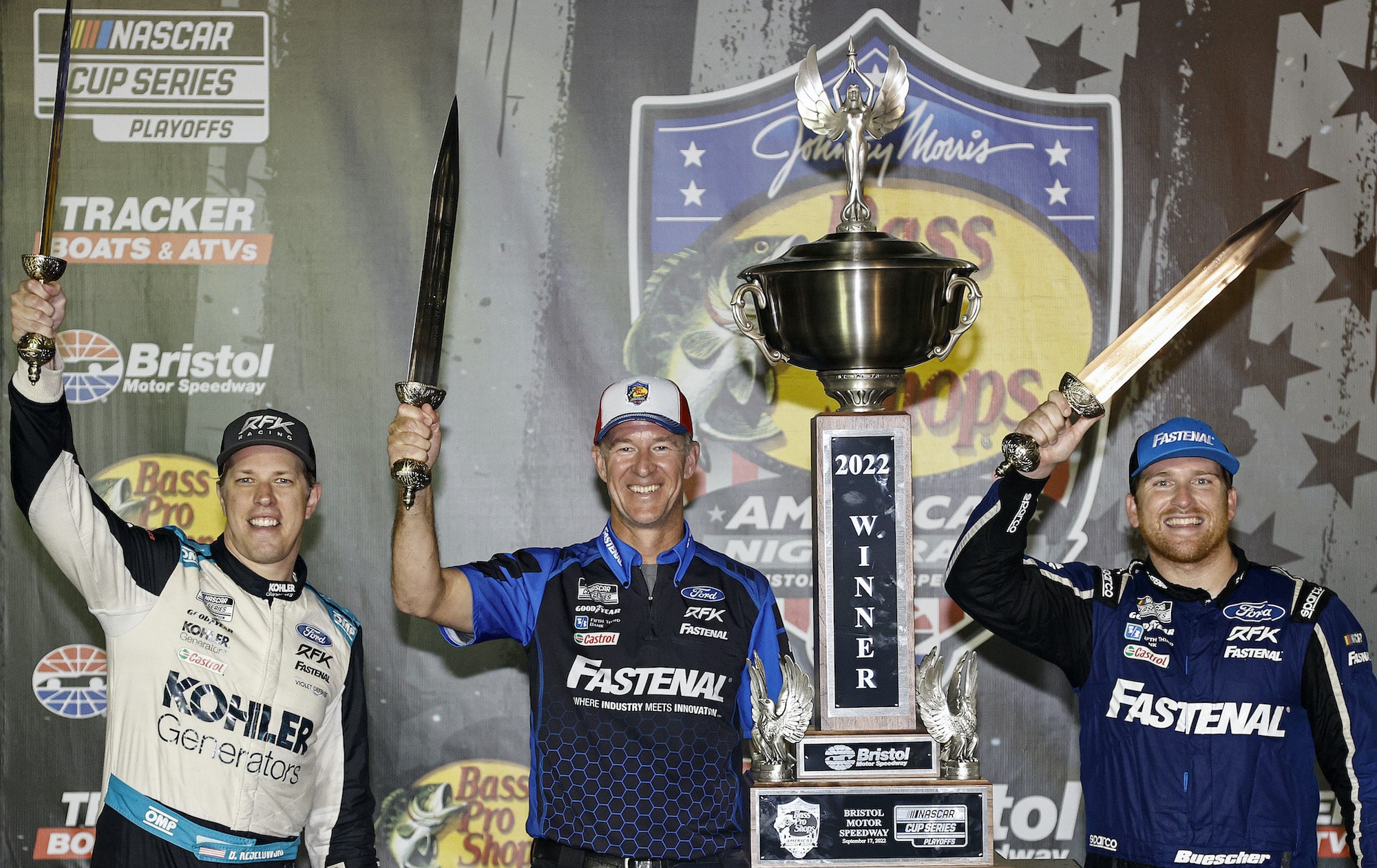 Following last week's win on the half-mile track, Buescher and Keselowski visited with the media. During that session where reporters peppered both with questions, the driver-owner was asked about the growth of the company.
"Yeah, I mean, we want to get back to being at least a four-car team," Keselowski suggested. "That's been our goal all along. Before you can get to a four-car team, you've got to get to a three-car team. Before you can get to a three-car team, you have to be relevant as a two-car team.
"For us, again, relevancy is winning races, multiple races a year with both of your cars and competing for playoffs. Obviously we're not in the playoffs with either of our cars, so we have more work to do. But our stated goal internally is to get back to being a four-car team. That's not going to happen if you're not winning races and you're not relevant as a two-car team. This is a good step forward for us. We've got a long ways still to go."
Remarks could cost him
Keselowski saying they have a "long ways still to go" would indicate this is a long-term plan to build up to a four-car team. However, if they have plans to do it sooner, bringing up the team's intentions now could prove to be costly. 
Currently, the charter market is tough. As of now, it's known that Richard Childress Racing wants one for a third car. Denny Hamlin has indicated that 23XI Racing is interested in expanding. Dale Earnhardt Jr. has thrown his name in the hat this year, indicating JR Motorsports wants to go Cup racing. 
Keselowski throwing RFK into the mix means those who might be in the market to sell charters have another potential buyer, which equals more demand and the opportunity to increase prices.
If RFK holds off for a few years, the market might have more charters and fewer buyers. It's hard to predict at this point. But if the organization plans on doing it anytime sooner than that, they will likely find themselves competing against others also intent on expanding their operations and it likely will be just as challenging as a race on Sunday.
Like Sportscasting on Facebook. Follow us on Twitter @sportscasting19 and subscribe to our YouTube channel.