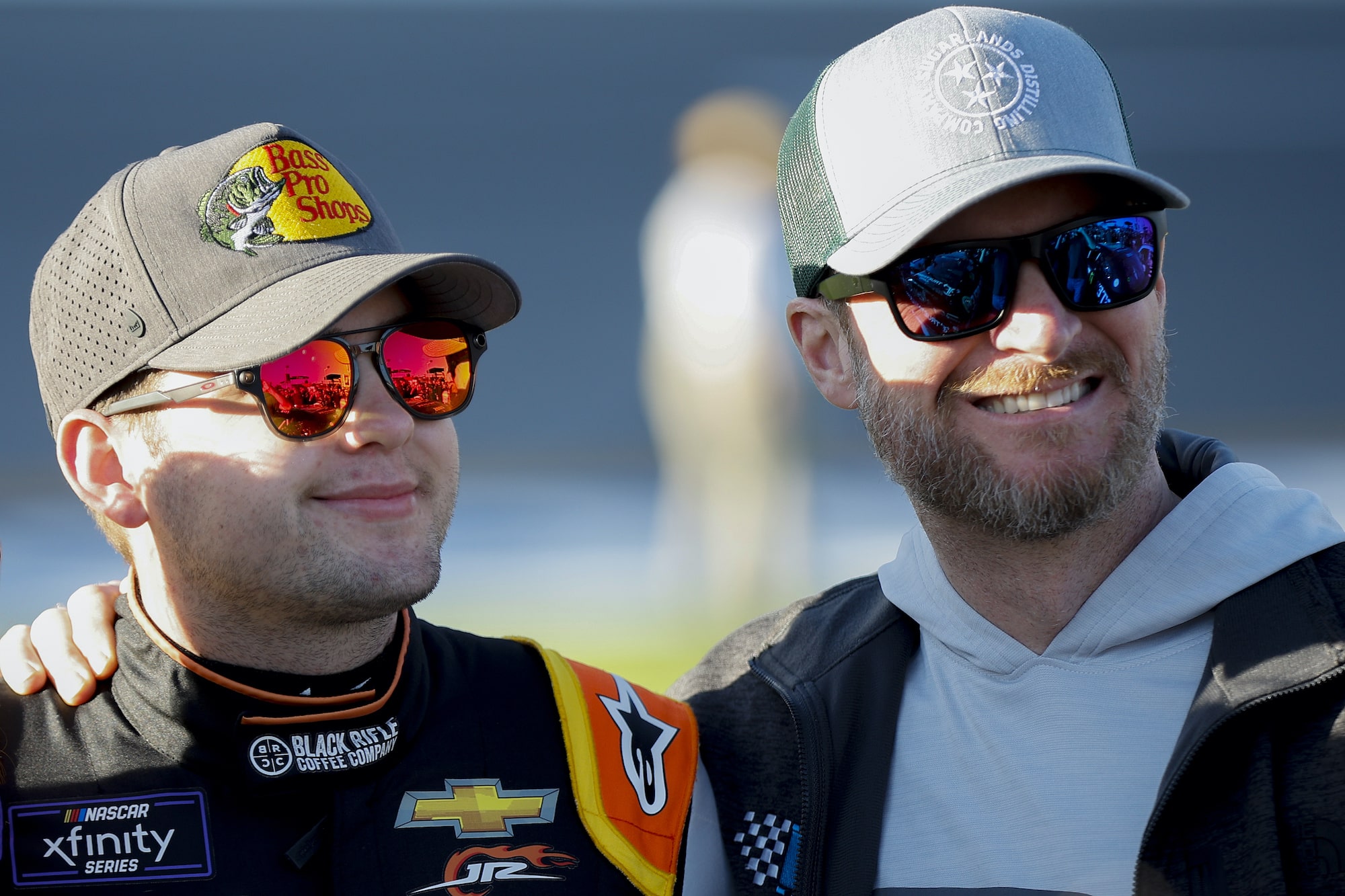 Tyler Reddick's Shocking Move Just Produced the Perfect Scenario for Dale Earnhardt Jr. and JR Motorsports to Jump to Cup Series
Dale Earnhardt Jr. wants JR Motorsports to race in the Cup Series. The Tyler Reddick move announced this week now provides Junior with the perfect chance to make it happen.
Just a couple of years ago, Dale Earnhardt Jr. wouldn't have even considered making the jump with JR Motorsports to the NASCAR Cup Series. However, that mindset has dramatically shifted, and the Hall of Famer has openly discussed such a move on his podcast and during interviews in the last year. 
Tyler Reddick's bombshell announcement that he would be leaving Richard Childress Racing after the 2023 season for 23XI Racing will have ripple effects on the industry for years to come. And one of the first waves could start soon at JR Motorsports headquarters. Here's why.   
Dale Earnhardt Jr. talking recently about moving to Cup Series
Dale Earnhardt Jr. wants JR Motorsports to race in the Cup Series. He's made that perfectly clear multiple times. One such occasion happened earlier this year during an interview on SiriusXM NASCAR Radio with Dave Moody.
"Well, it's just not going to happen for 2022," Earnhardt said. "We're open to any, and all sort of scenarios that could get us to that point, and I think the more that we talk about it, the more intrigued we are as a group at JR Motorsports to go Cup racing. I think as time passes, we get more and more interested in it. I think that's a good thing, and it just has to be the right fit. 
"We don't want to go there just to be there. We don't want to fail. We don't want to put ourselves in an unreasonable position financially to not succeed. There's a lot of things that have to fall into place, and a lot of dominoes got to fall correctly for us to get there, but if we could be there and we could make it happen, we want to be there. I feel like that's where it's at. We're talking to a lot of people. There's a lot of great ideas. There's a lot of scenarios that could work and might work, but we just have to see."
Moody pressed the two-time Daytona 500 winner on what it would take to make it work.  
"I think that more than likely we're going to have to go into the Cup Series with a partner," he said. "And finding that partner that you're comfortable with. Somebody that you want to go win with. Somebody that you want to work with long-term. Something sustainable, that's important. And, that partner might not be somebody you know today."
Richard Childress and Dale Earnhardt are synonymous with each other
Dale Earnhardt won his first Cup Series title in 1980 with Osterlund Racing. In hindsight, that championship turned out to be a small taste of things to come.
Six years and four teams later, Earnhardt began one of the most dominant stretches in Cup history with Richard Childress Racing when he won an incredible six crowns in nine seasons. 
That partnership between Earnhardt and Childress was unquestionably one of the greatest in the sport's history and lasted for 17 full-time seasons. It abruptly ended in shocking fashion on the final lap of the 2001 Daytona 500. 
All the stars are aligning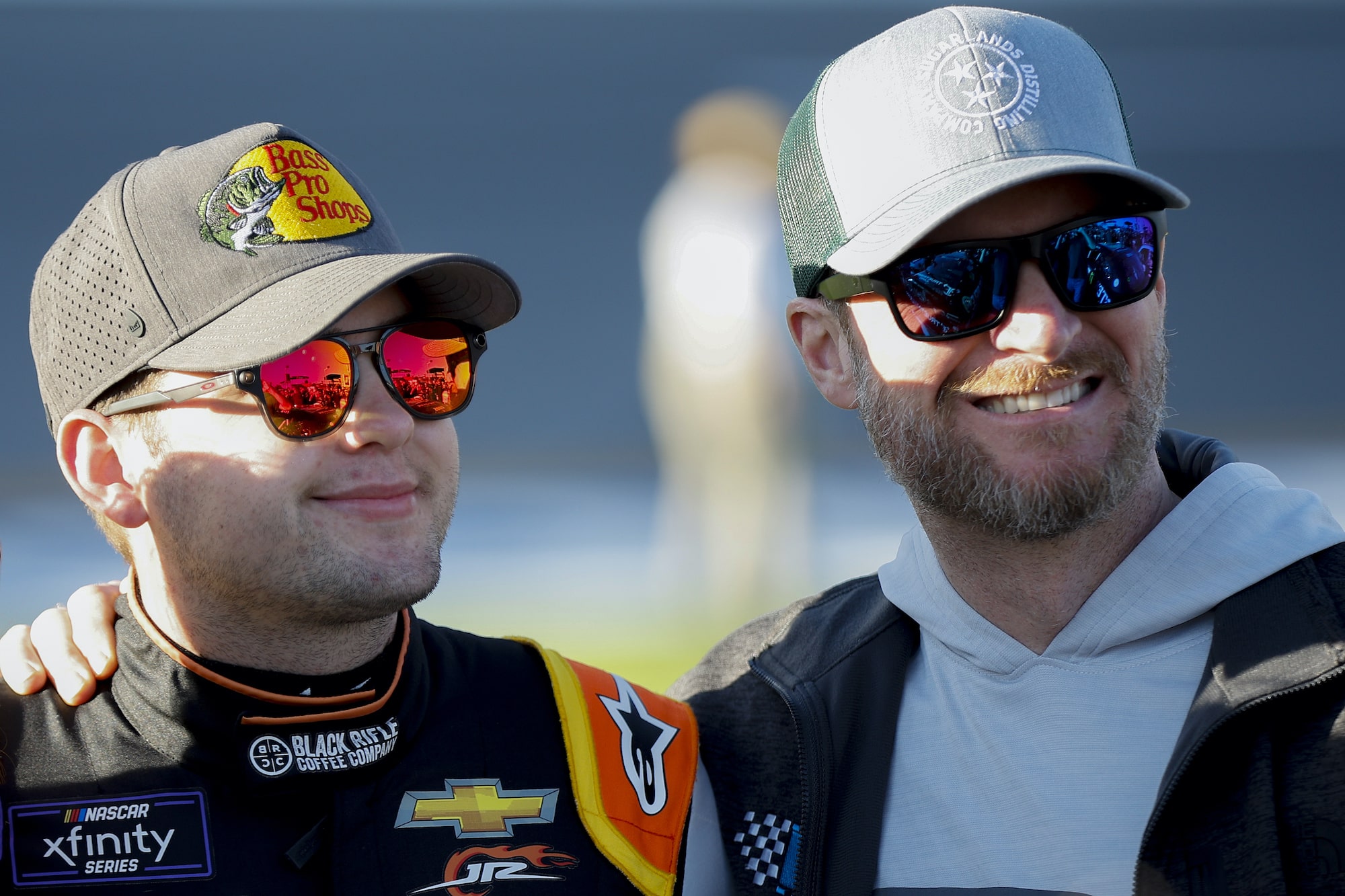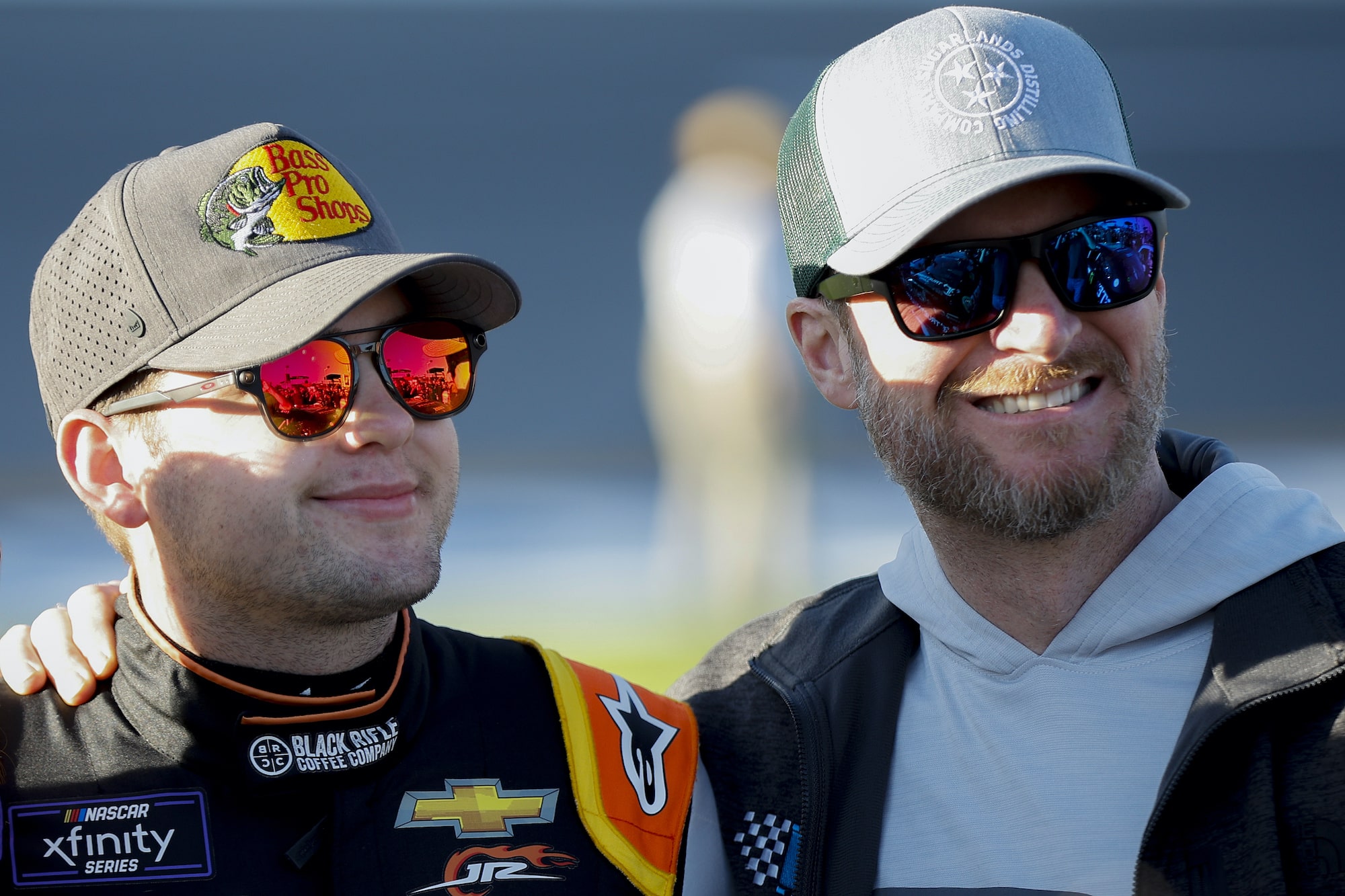 For the first eight years of his Cup career and his entire time at Dale Earnhardt Inc., Dale Jr. drove the No. 8 Chevrolet. He earned 17 of his 26 wins in that car. It's a special number to him.
Tyler Reddick's departure for 23XI in 2024 means there will be a new No. 8 driver at RCR. JRM driver Noah Gragson has openly said he wants to move up from the Xfinity Series to Cup. Junior has even talked about how he's trying help him get there.
Richard Childress is 76 years old. At his age, it would make complete sense for him to start planning an exit strategy. It could be similar to a buyout like Trackhouse and Chip Ganassi executed last year, or it could be something where JRM comes in and the legendary owner gradually phases out.
All of it matches up perfectly with what Junior said earlier this year on SiriusXM about, "finding that partner that you're comfortable with. Somebody that you want to go win with. Somebody that you want to work with long-term."
The Childress and Earnhardt names teamed together long-term in the past and produced a dynasty. Now appears to be a perfect chance to do it all over again.
Like Sportscasting on Facebook. Follow us on Twitter @sportscasting19 and subscribe to our YouTube channel.