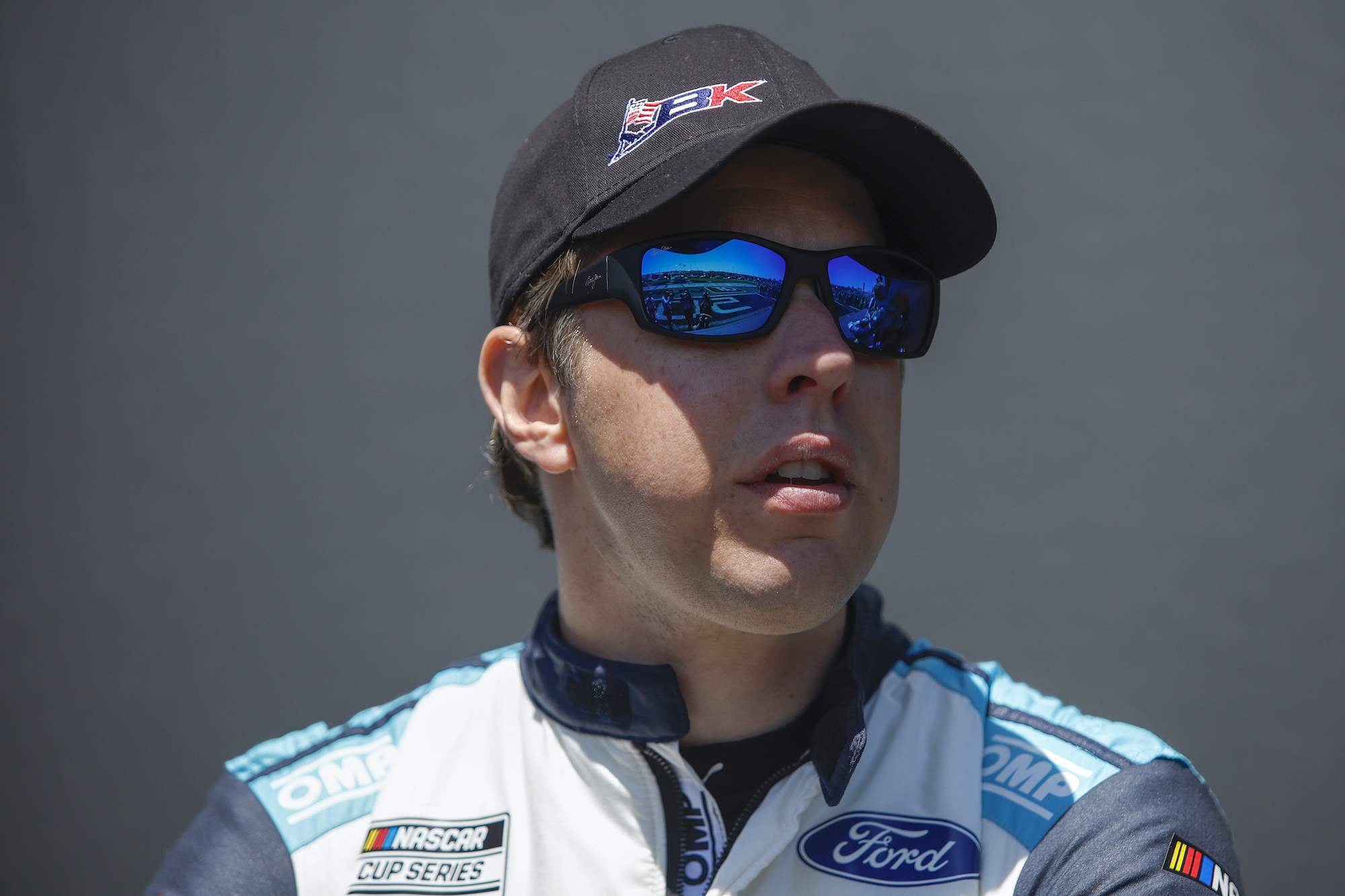 Brad Keselowski and RFK Racing Tested NASCAR's Boundaries on the Next Gen Car and Will Now Suffer the Consequences With a Major Penalty
Brad Keselowski and RFK tested NASCAR last month, making a modification to the Next Gen car. They tried again, got caught, and will pay a major price.
Brad Keselowski and his RFK team were put on notice by NASCAR last month for making wheel modifications to the Next Gen car during Speedweeks at Daytona. There was no penalty. 
A month before that incident, NASCAR released its three-tiered penalty structure that included severe punishment for altering parts on the new car. Some thought with RFK not receiving a penalty, NASCAR was all bark and no bite.
This week the governing body proved otherwise. Keselowski and his team found out when NASCAR dropped the hammer for a new round of violations that includes a massive fine and a major deduction of points. 
Brad Keselowski flirted with danger a month ago
Back in February during Daytona Speedweeks, Brad Keselowski and his RFK Racing team were riding high after he and Chris Buescher swept the Duels. However, a day later, that feeling of euphoria changed when NASCAR announced it had confiscated wheels from RFK and Penske after a spot check exposed potential modifications. 
Keselowski didn't appear concerned. 
"It's just a road bump in the Next Gen process that we'll work through and not a performance-related item," he told reporters. "Once they kind of see all the data we have behind it, it shouldn't be an issue…We made some safety changes to the wheels. Once NASCAR sees all the data behind it, I think we'll be fine."
The 2012 Cup Series champion was right. NASCAR didn't hand down any penalties but instead said in a statement: "It had met with Next Gen suppliers and several race teams to discuss wheel specifications. Following that discussion, NASCAR made small adjustments to increase the upper tolerance on pin and pilot bores for Fontana. NASCAR will reevaluate with suppliers and race teams and determine a path forward following this weekend's race."
NASCAR hands down major penalty to Keselowski 
Back in January, most looked at the new, more stringent three-tiered penalty structure starting in 2022 and had a couple of thoughts: a) the punishments were quite severe, and b) based on past history, would NASCAR actually enforce them? 
On Thursday, Keselowski and his team found out. 
NASCAR laid down the law with RFK Racing for what it described as a "modification of a single source supplied part." The penalties include docking 100 owner points, 100 driver points, and 10 playoff points. Keselowski's crew chief Matt McCall was also fined $100,000 and suspended four races. 
Season not off to greatest start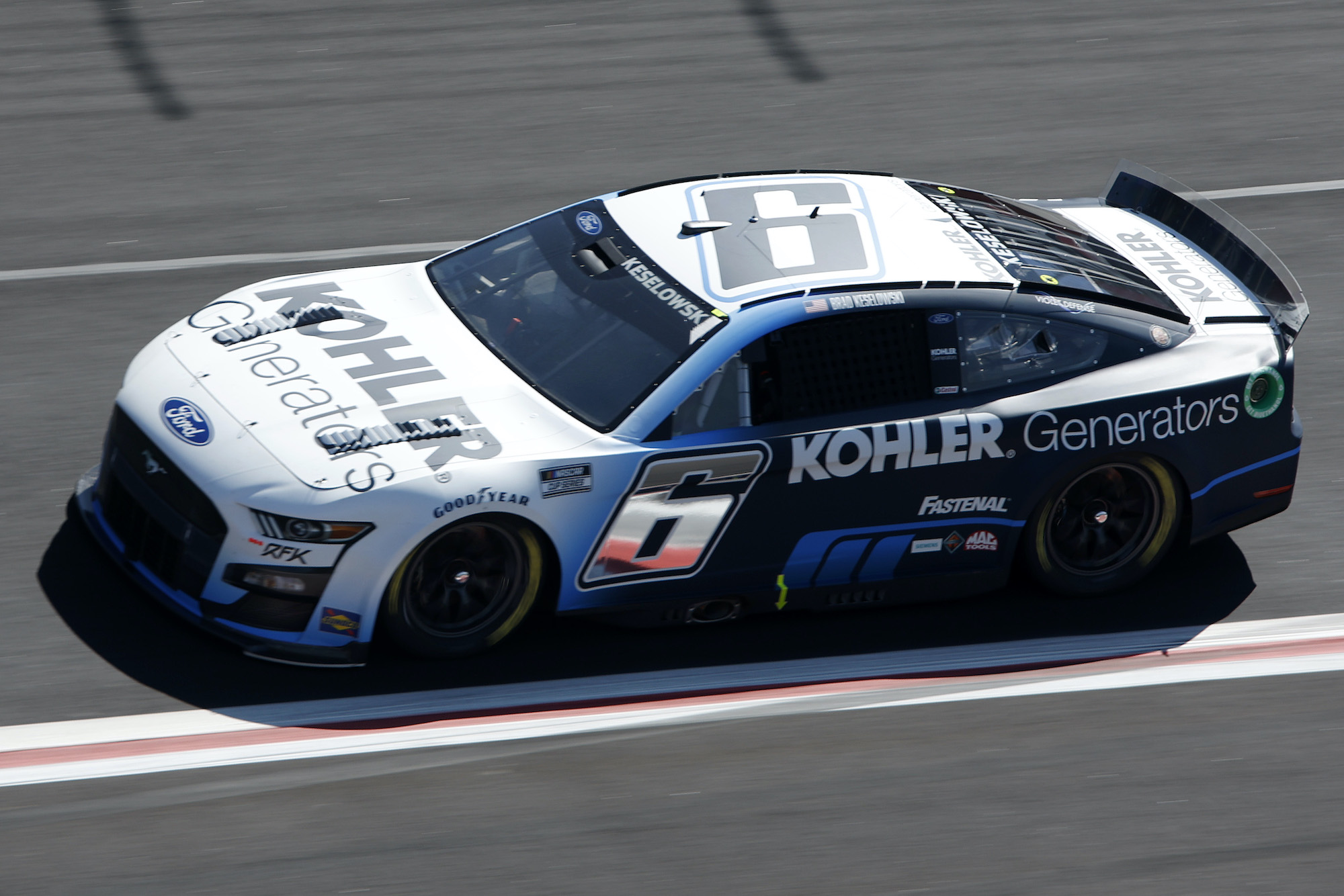 Outside of winning the Duels and finishing ninth in the Daytona 500, Brad Keselowski's next chapter of his career hasn't started well. In three out of the last four races, he's finished 23rd or worse at California, Las Vegas, and Phoenix. He rallied and finished 12th in Atlanta this past weekend, a track he's had considerable success on in the past, including a couple of wins.
Before today, Keselowski was 16th in the drivers standings at 122 points. With the 100-point deduction penalty, he falls to 35th and is 34 points behind B.J. McLeod in 30th. To be eligible for the playoffs, a driver with a win must be in the top 30 in points by the end of the regular season.
The 38-year-old driver-owner has an uphill climb to make the postseason, and if he does, he'll have a 10-point deficit to overcome from the start. 
While Keselowski and the RFK Racing organization will suffer the consequences of their actions, the penalties serve a much bigger purpose. This is NASCAR's warning to other teams that if you plan on making alterations to the Next Gen car and get caught, there will be a hefty price to pay. 
NASCAR said it was changing the culture around cheating. Keselowski and his team found out the hard way. 
Like Sportscasting on Facebook. Follow us on Twitter @sportscasting19.