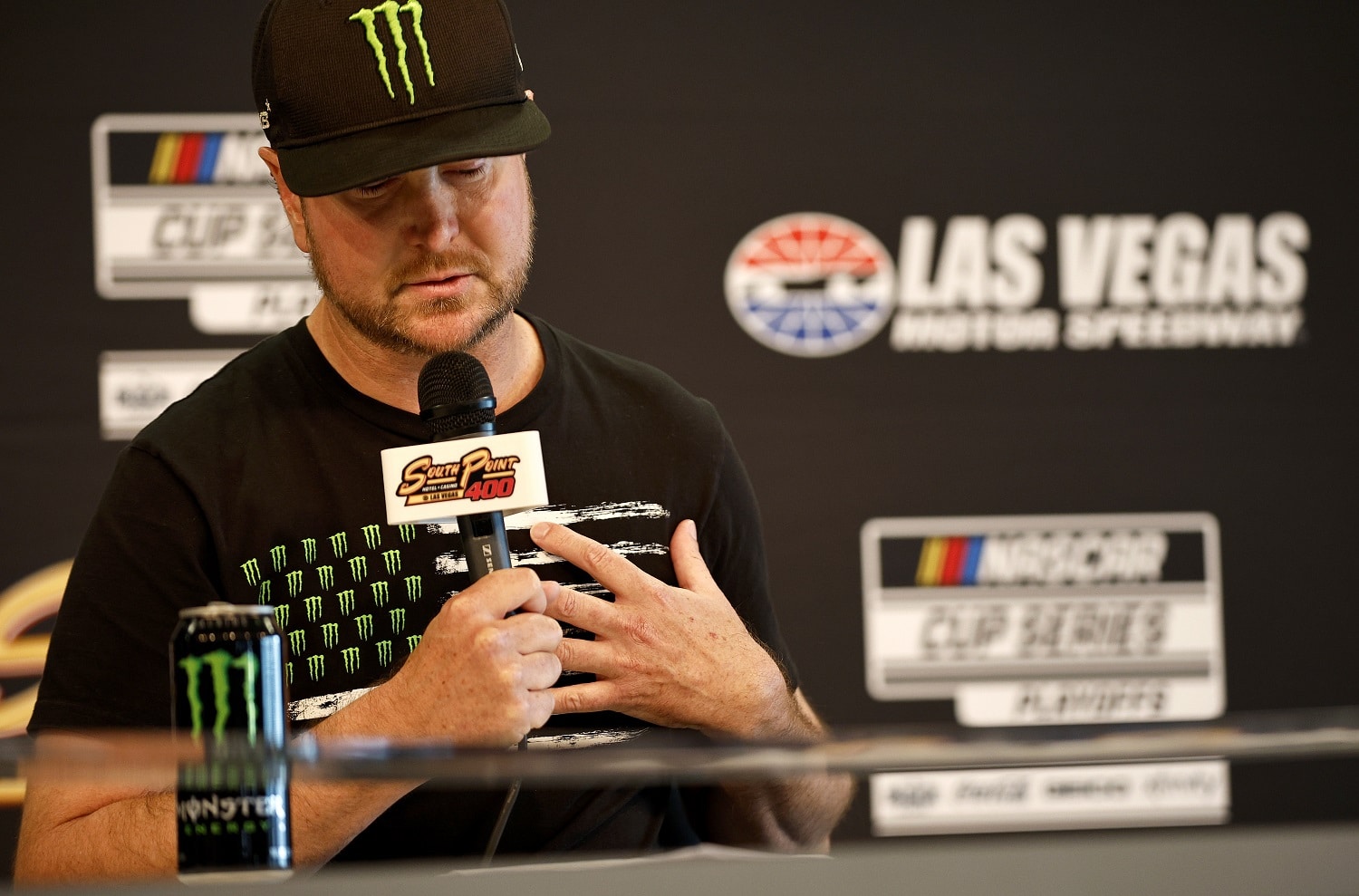 Fox Sports May Have Nudged Kurt Busch Back Into Racing More Than He Expected
A report says Fox Sports may use Kurt Busch in the broadcast booth next season, but not as often as he hoped.
Though the major NASCAR Cup Series teams have set the 2023 lineups for their chartered cars, we don't know how often we'll see part-timers Kurt Busch, Jimmie Johnson, and the roster of foreigners in Trackhouse Racing's Project 91 car.
Each situation is different, and the respective fanbases would undoubtedly like to see more of their favorite drivers. A recent comment by a racing reporter suggests we may see more of Kurt Busch than previously expected.
Kurt Busch and 23XI Racing left the door open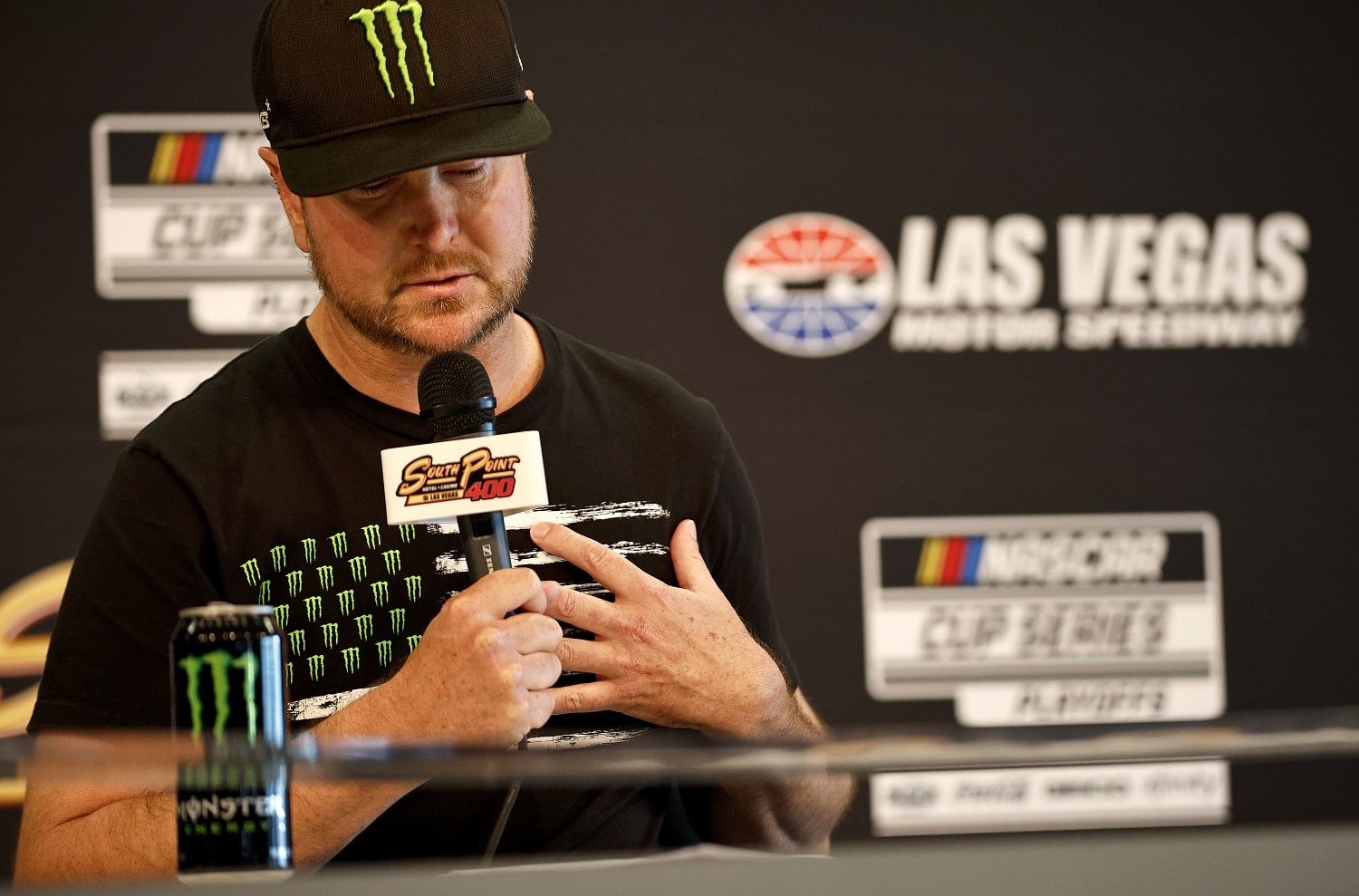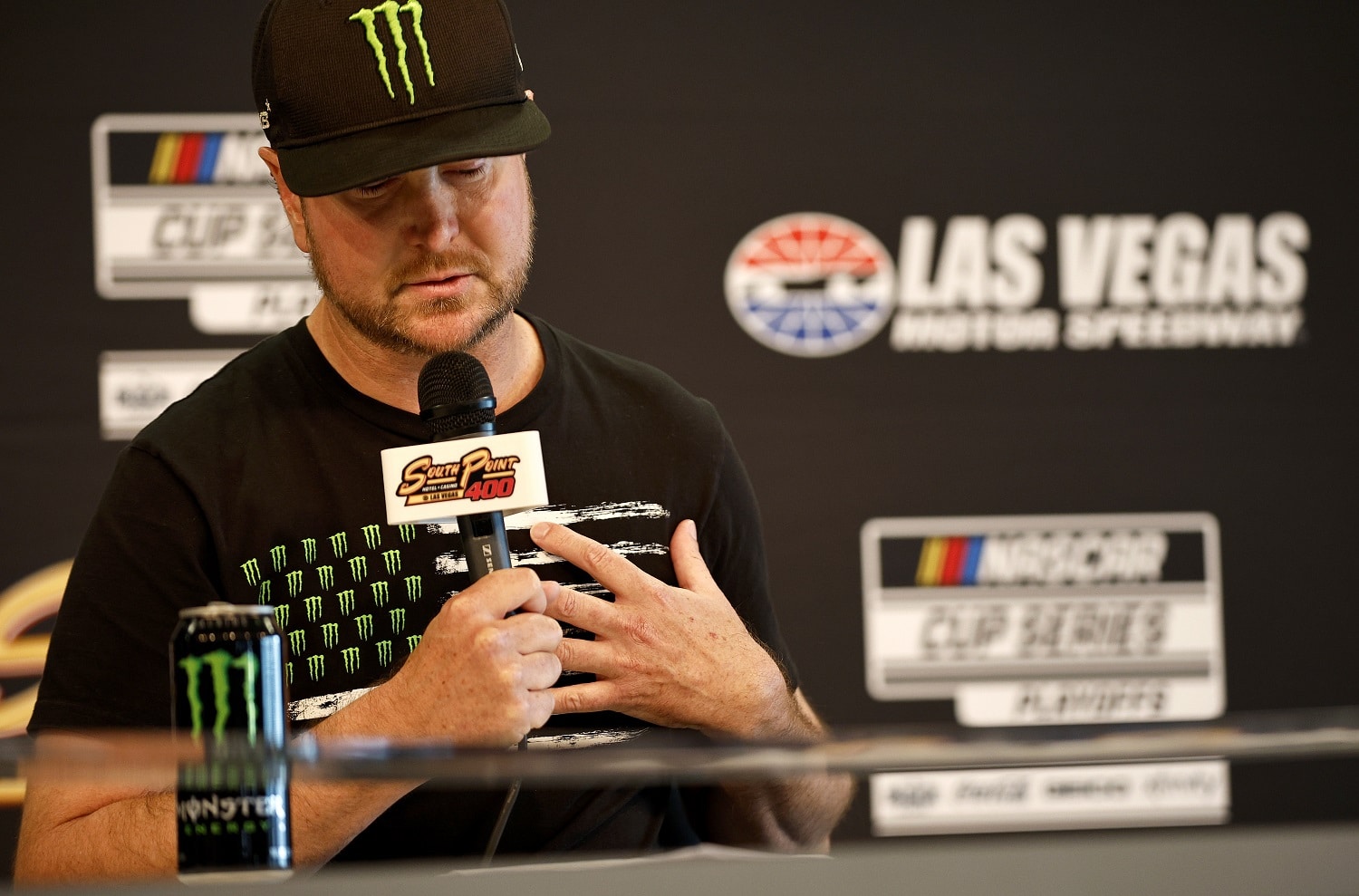 The garages at Petty GMS and 23XI Racing have undoubtedly been busier than team executives and car chiefs might have anticipated six months ago. Jimmie Johnson has come aboard at Petty GMS as a minority owner and part-time driver, meaning the shop will be setting him up in a third card.
Meanwhile, 23XI also needs a third car because Kurt Busch has given up his full-time ride to Tyler Reddick. However, the 34-time Cup Series winner never ruled himself out as an occasional competitor in 2023. Busch spent the second half of the most recent season recovering from a concussion, during which time team co-owner Denny Hamlin said Busch could have whatever role he wanted, whether that was driving, working in the front office, or a combination of the two.
Busch has other options, too. He has worked in the past as an analyst on Xfinity Series and Craftsman Truck Series races. With no full-time racing commitments anymore, he can weave more of those assignments into his schedule.
Report: Fox Sports didn't give Kurt Busch the answer he wanted
Fox Sports, which broadcasts the first half of the NASCAR Cup Series schedule, did not hire a full-time replacement when Jeff Gordon left the booth after the 2021 season to focus on his responsibilities at Hendrick Motorsports. Instead, the network relied upon a rotating cast that included Tony Stewart, Danica Patrick, and Dale Earnhardt Jr.
Barring a sudden change of direction, the network will go down the same path in the upcoming season. It's been speculated Fox executives are waiting for driver Kevin Harvick, widely expected to retire after one more season, to become available before making a full-time hire.
Longtime NASCAR reporter Lee Spencer of RacinBoys.com confirms Fox isn't looking for full-time help.
"It appears that way because I talked to Kurt and he said, 'Hey you know, I'd love to do the first seven races,'" she said on The Pit Reporters Podcast. "He wasn't greeted with that same kind of energy that he was looking for, so he'll be doing a quite a bit with Fox but probably not as much as he'd like to."
What's the significance of the first seven races? Leaving the booth at that point would allow him to drive at Richmond, Bristol, and Martinsville, where he has scored 10 of his 34 victories. Now, Busch could jump back into action earlier and more often. Las Vegas Motor Speedway, his home track, on March 5 would be a natural place to start.
Who'll call races for Fox Sports next season?
Fox Sports is bringing back play-by-play announcer Mike Joy and analyst Clint Bowyer next season. However, there has been no word on who'll rotate through the third seat. Certainly, they need to extend an invitation to Tony Stewart, who was funny and substantive during the Busch Light Clash and the Daytona 500 at the start of last season's schedule.
Chad Knaus, Darrell Waltrip, and Dale Earnhardt all had good turns in the booth, too. The ongoing mystery is why the network doesn't go with Larry McReynolds, a former mainstay in the role and now relegated to a few cut-ins per race to discuss pit strategy.
"He's out there working, he's talking to people constantly," said Reid Spencer of the NASCAR wire service. "He knows what's going on and it would be nice to have the mechanic's view in the booth from a guy who is so dialed in."
Got a question or observation about racing? Sportscasting's John Moriello does a mailbag column each Friday. Write to him at [email protected].