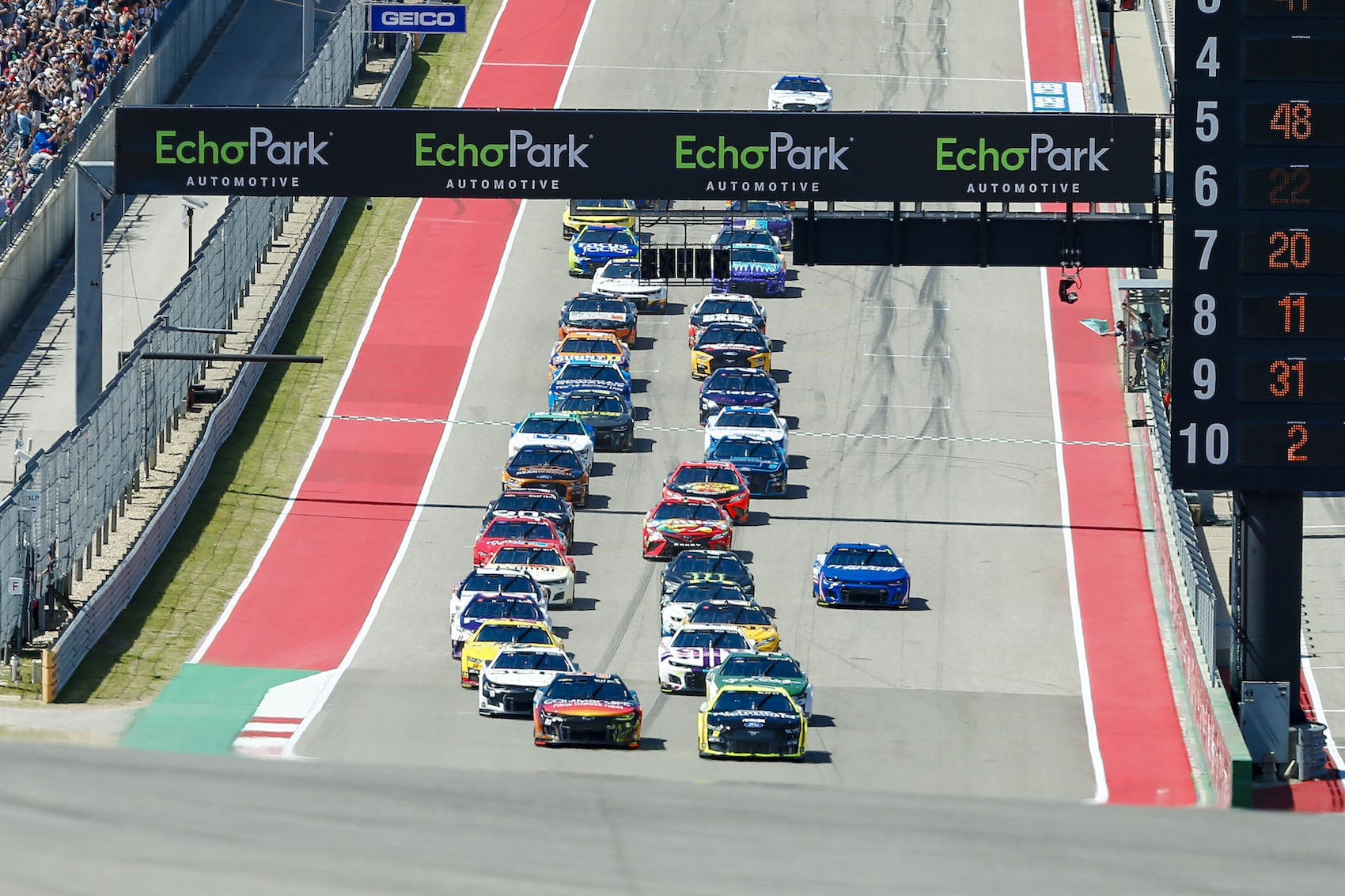 NASCAR Possibly Ending Stage Cautions at Certain Tracks in 2023, According to New Report
NASCAR is considering making a major change in 2023 that would include ending stage cautions at certain tracks, according to a new report.
No one can deny that NASCAR has stepped out of its comfort zone in recent years, expanding the schedule to include a variety of different tracks. In 2022, it added the Clash at the Coliseum and World Wide Technology Raceway. In 2023, the Cup Series will race through the streets of Chicago.
While many fans are excited to see drivers test their skills on circuits that make right and left turns, it is universally agreed that the stage breaks and cautions accompanying them are not a good thing. Fans will be excited to know that, according to a new report, there is a real possibility that could change in 2023. 
NASCAR adding road courses to schedule lately
In 2022, the Cup Series raced on six different road courses, starting at Circuit of the Americas in Austin, where Ross Chastain broadly introduced himself to NASCAR fans with an aggressive last-lap move on AJ Allmendinger and Alex Bowman that propelled him to his first-ever Cup win. It is considered one of the best finishes of the year.
Unfortunately, that type of excitement didn't occur at all of the tracks with the Next Gen car, as it was increasingly difficult to pass. A prime example came in June at Sonoma, when Chastain's Trackhouse Racing teammate Daniel Suarez earned his first career Cup win, but did so in dominating fashion, leading a race-high 47 laps. Suarez, Chase Elliott, and Kyle Larson combined to lead 99 of the 110 laps.
While it was a good story to see the Trackhouse driver get his first win, the overall racing product left much to be desired. And one of the issues at Sonoma, and all road courses for that matter, are stage cautions, where drivers must decide whether they want to earn stage points or pit before the break and better position themselves for later in the race and a chance at the win. 
NASCAR considering ending stage cautions at road courses 
This weekend on The Teardown podcast, hosted by The Athletic's Jeff Gluck and Jordan Bianchi, the two writers closed out the season by answering fan questions. One fan asked about the possibility of NASCAR ending stage breaks on road courses. Gluck offered a surprising answer.  
"They've hinted at this already to some of us and it seems like they're seriously considering a change for next year that would allow them to keep the race green at road courses," Gluck said. "Still pay the stage points. Mark them. But I think there's definitely a possibility. 
"They're definitely looking at this for sure at this point to where they would go, 'Ok, this has kind of messed up the strategy on road courses because everybody just does the same thing now.' Either you have to short pit the stage and do I want stage points? Do I want to stay out? Do I want to put myself in position better for the end of the race to try to win it? At most of the road courses anyway. It's too straightforward. 
"There's a lot of road courses now. Why not keep them green? See if the strategies mix it up. Maybe that causes some road courses to be a little more boring if the field gets strung out but that's no different than back in the day. I think they're looking at it and I think that would be a great change."
Could this decision possibly carry over into ovals?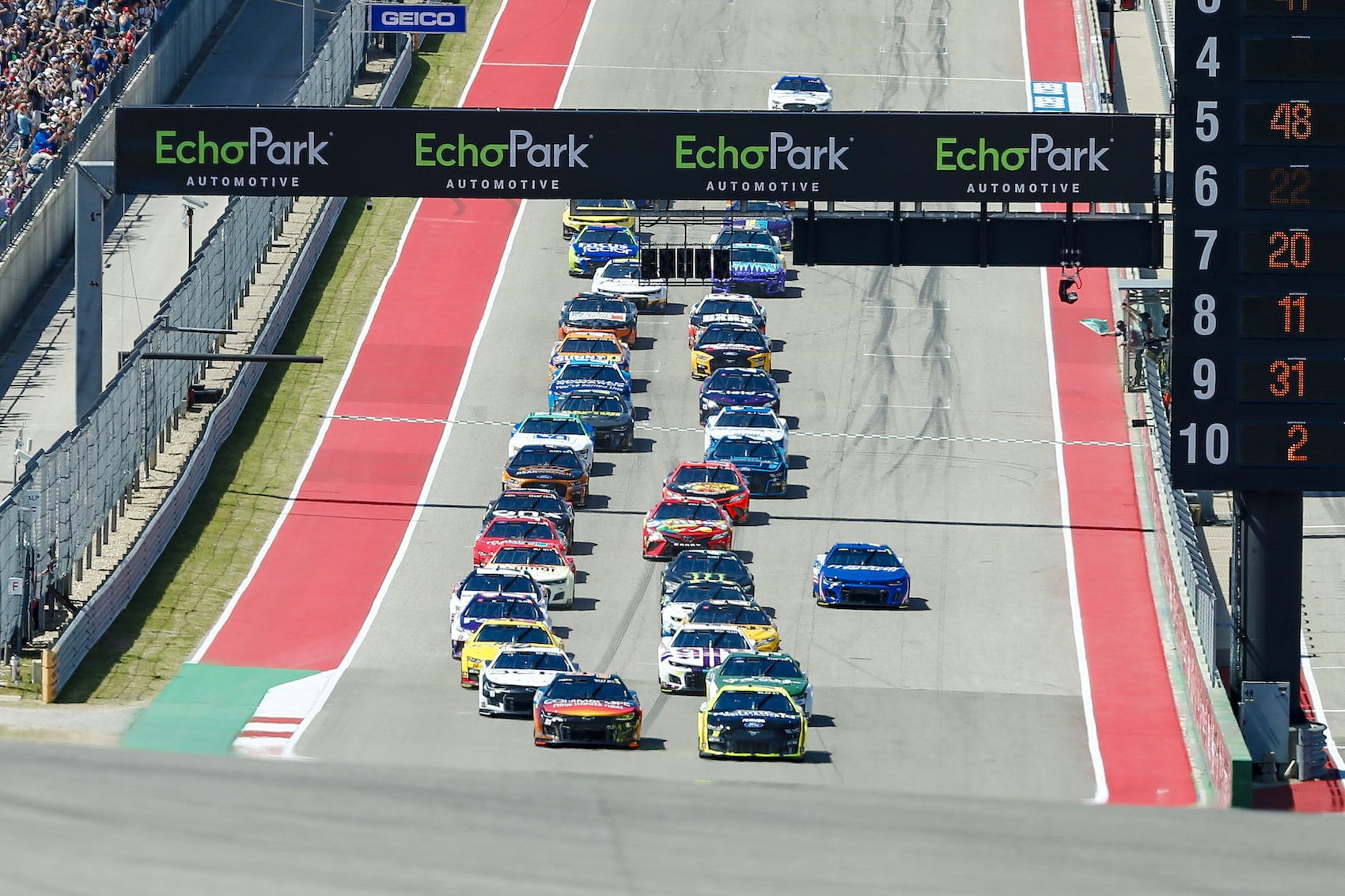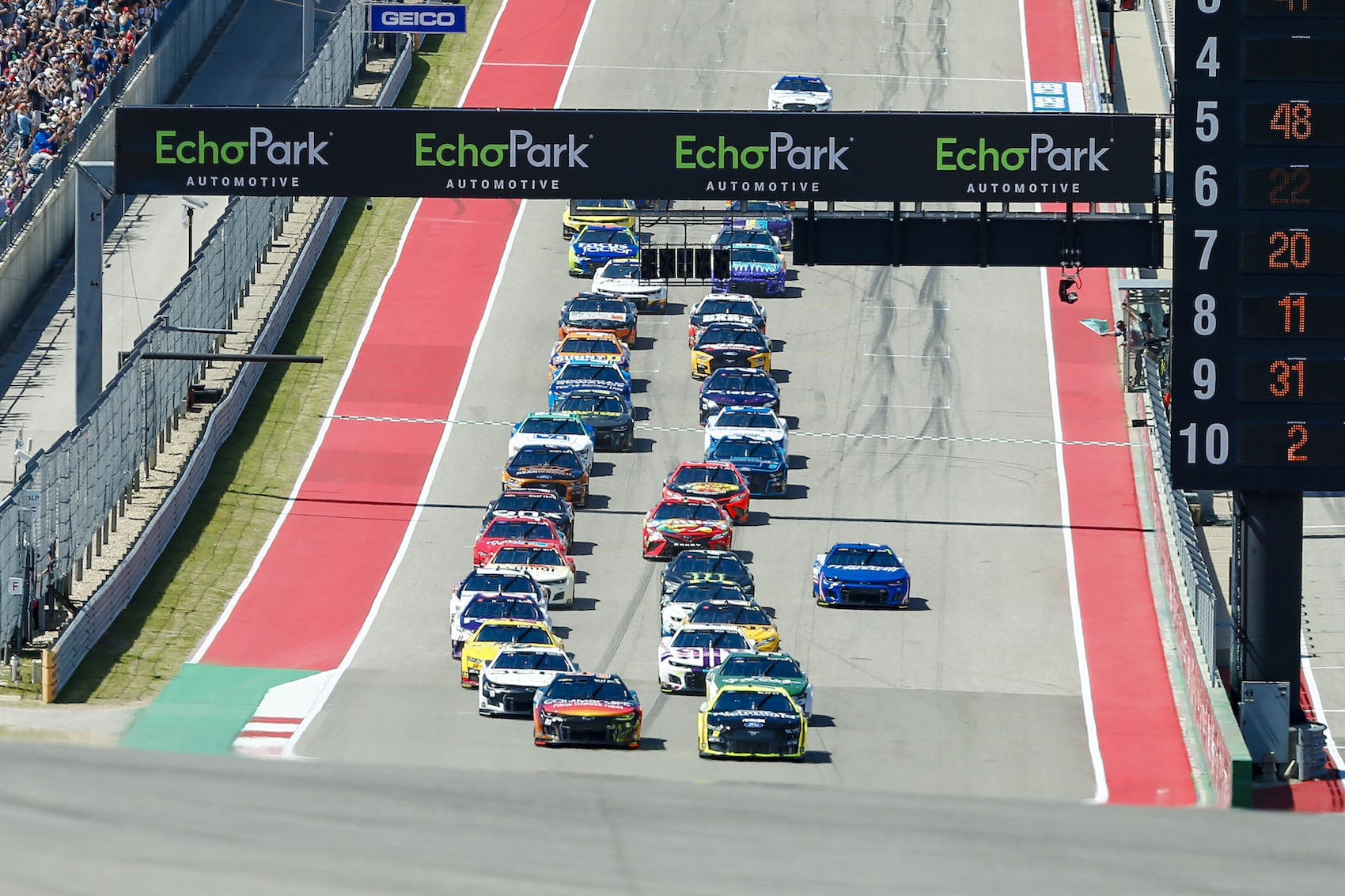 This decision, if it happens, would undoubtedly make many fans happy. The next question then becomes — will this happen on the other tracks? It isn't likely.
That's because the advent of stage racing has changed the dynamic of the Cup Series and as much as some fans don't like it, it adds to the drama as witnessed this past season. If there are no playoffs and stages where every single point matters, there is no Ross Chastain riding the wall around Martinsville. Remember, he wasn't trying to win the race, but just get enough points to advance. Mission accomplished and viral video produced. A great moment for the sport. 
If NASCAR ultimately does decide to make this move on road courses and end stage cautions, fans should view this as the governing body is malleable and willing to listen to its drivers and fans and make changes. That's a good thing and offers hope that more changes, if viewed as positive, could possibly be coming in the future.