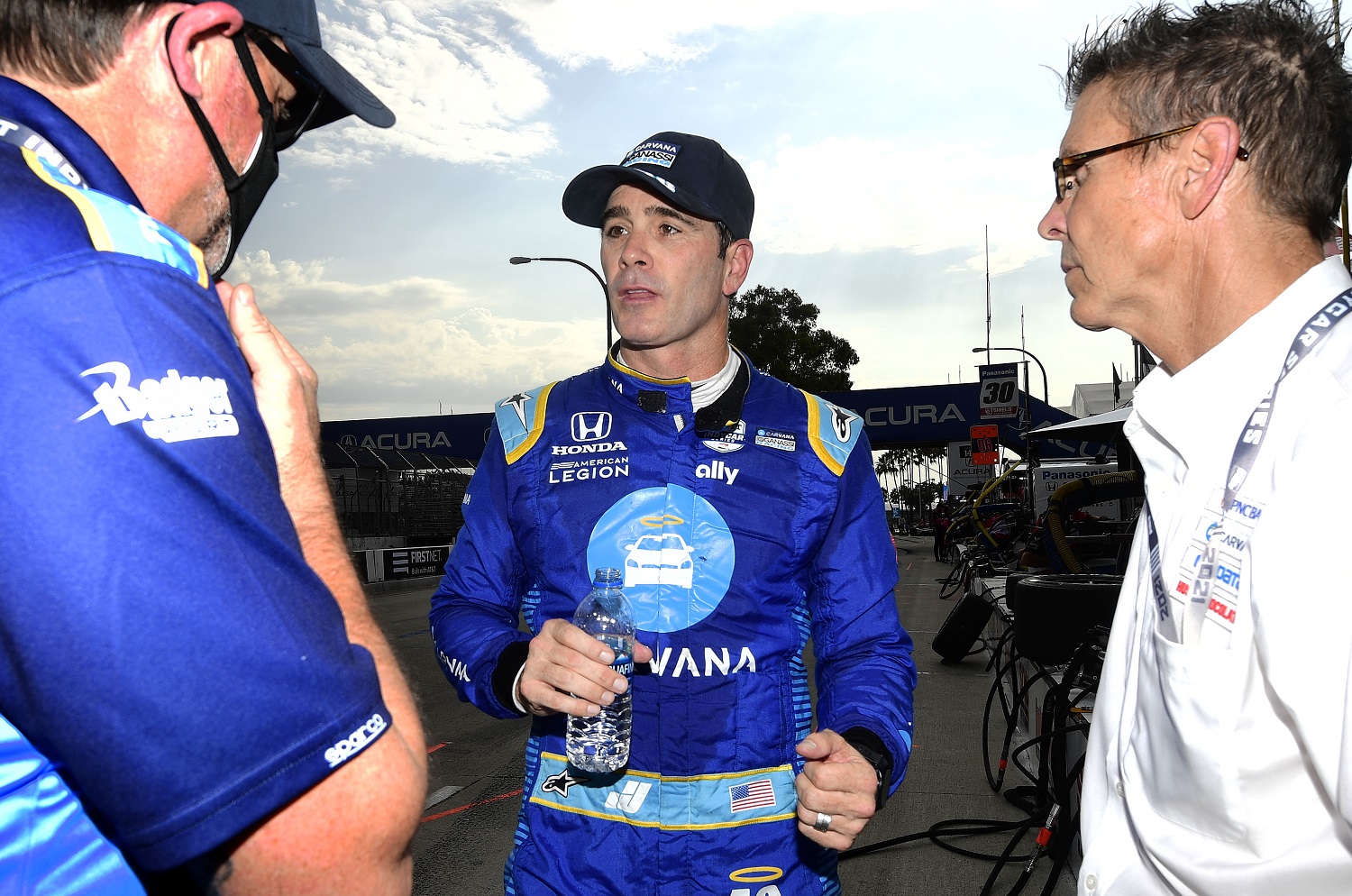 NASCAR Great Jimmie Johnson Is Facing the Test That Every 16-Year-old Dreads
Former NASCAR star Jimmie Johnson will go through the Indy Rookie Orientation Program as a step toward racing in the Indianapolis 500.
One of the rites of passage to adulthood typically comes midway through high school in the form of the road test, a prerequisite to earning a drivers' license. Retired NASCAR great Jimmie Johnson faces a whole different sort of road test on Wednesday.
Forget parallel parking, K-turns, and hand signals. Johnson's one task will be to drive at six times the highest speed you ever hit in the family Toyota to earn that license.
Jimmie Johnson just completed his rookie IndyCar season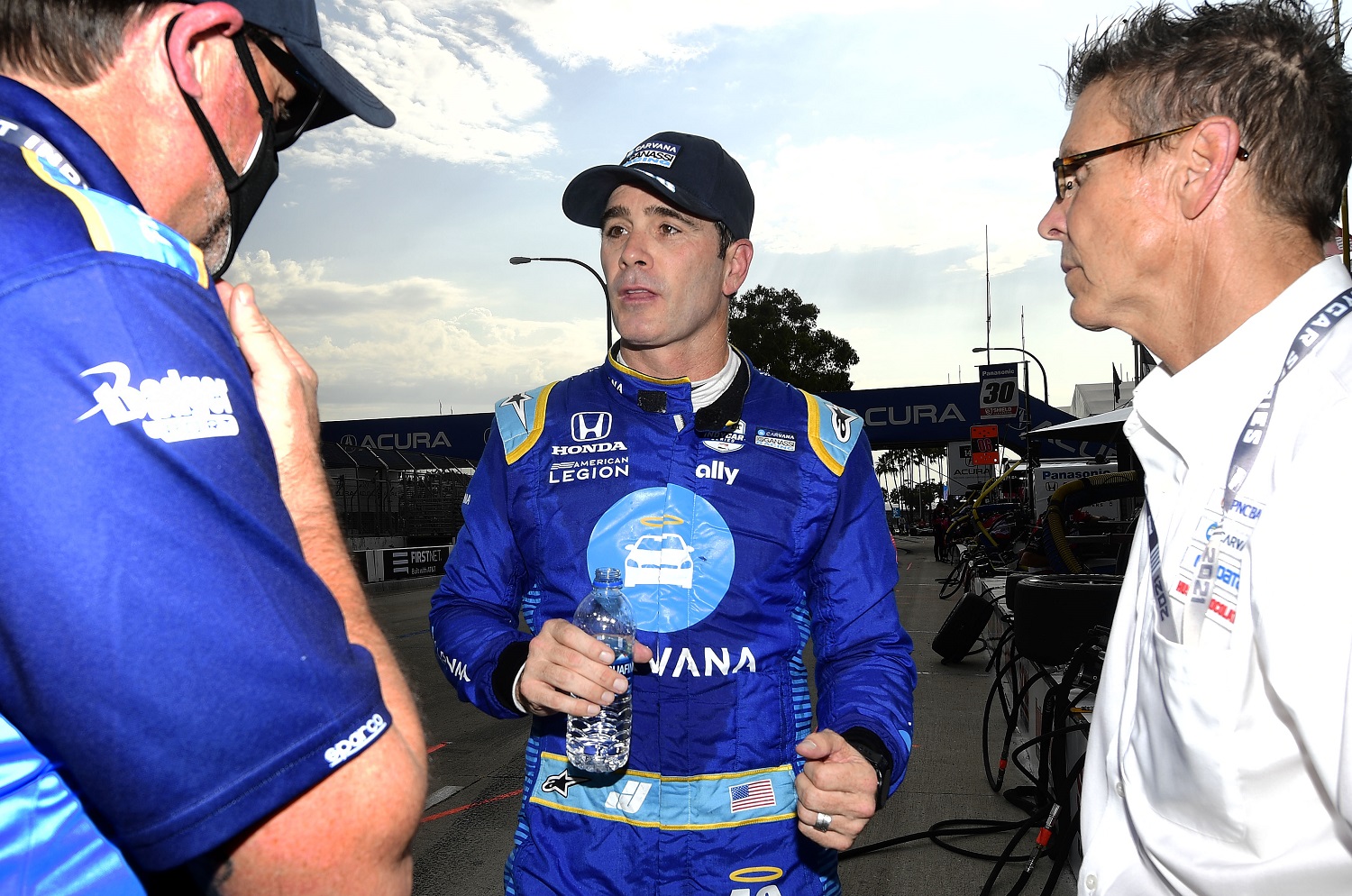 From a strictly statistical point of view, Jimmie Johnson didn't have much of a first season driving on the IndyCar circuit.
Johnson retired from NASCAR after the 2020 season with one of the greatest resumes in the sport's history: Seven season championships and 83 Cup Series victories, including the Daytona 500 in 2006 and '13. He's a no-doubt Hall of Famer.
But rather than walk away from all forms of racing at the age of 45, Johnson decided to try IndyCar racing. He began testing with Chip Ganassi Racing in July 2020 and announced six weeks later that he would run two years of part-time schedules on road and street courses.
Johnson competed a dozen times in his first season and never finished better than 17th. However, he only crashed out of one race and posted four of his best finishes at the end of the season, beginning with the Indianapolis Motor Speedway road course.
Along the way, Johnson made a big decision about his IndyCar future by saying he wants to try racing on ovals beginning next season. That's a major step up because of the speeds that the cars hit on the huge ovals.
"It's like comparing mountain biking and road cycling," fellow IndyCar rookie Romain Grosjean said, according to Autosport. "They might both be bikes, but they're very different."
Jimmie Johnson is facing the test that every 16-year-old dreads
Jimmie Johnson's road test on Wednesday will be decidedly different from what teenagers trying to secure their first drivers' license face. For one thing, Johnson's test is at Indianapolis Motor Speedway as part of what is known as the Indy Rookie Orientation Program.
Johnson will join Romain Grosjean, who drove for four Formula 1 teams from 2009-20.
Grosjean never won in F1, but he did register 10 podium finishes and placed as high as seventh on the season points list early in his career. The Frenchman drove for Dale Coyne Racing this past IndyCar season and is joining Andretti Autosport in 2022.
Like Johnson, Grosjean began last season with no desire to compete on ovals. However, his Formula 1 background gave Grosjean a decided advantage over his fellow IndyCar rookie. He placed in the top 10 three times, including second-place finishes in both his appearances on the Indy road course. He did take one late-season crack at competing on an oval and finished 14th at World Wide Technology Raceway at Gateway in Madison, Illinois.
What do drivers have to do to pass the test?
Jimmie Johnson and Romain Grosjean will have the Indy track to themselves for six hours Wednesday afternoon as they go through the Indy Rookie Orientation Program. Others hoping to gain eligibility for the 2022 Indianapolis 500 can register for sessions in April and then again when race practice commences in May.
The essential part of the orientation test requires drivers to show they can handle the car at speeds comparable to what they would face in the Indianapolis 500. According to Motorsport, Johnson and Grosjean must:
Turn 10 laps of 205 mph
Complete 15 laps of 210-215 mph
Then, put up 15 laps over 215 mph
That's 100 miles of high-speed runs in a little less than half an hour.
Johnson tested on an oval for the first time on Aug. 30 at Texas Motor Speedway. After teammate Scott Dixon shook down the car, Johnson hit average speeds of better than 214 mph on the 1.5-mile track. That nudged him closer to deciding to make a run at qualifying for the Indianapolis 500.
"I think that there are more conversations to be had with family, team and sponsors, at least another test session ahead of me before I can really make a decision," he said, according to NBC Sports, "but driving the car only piqued my interest more."
All stats courtesy of Racing Reference.