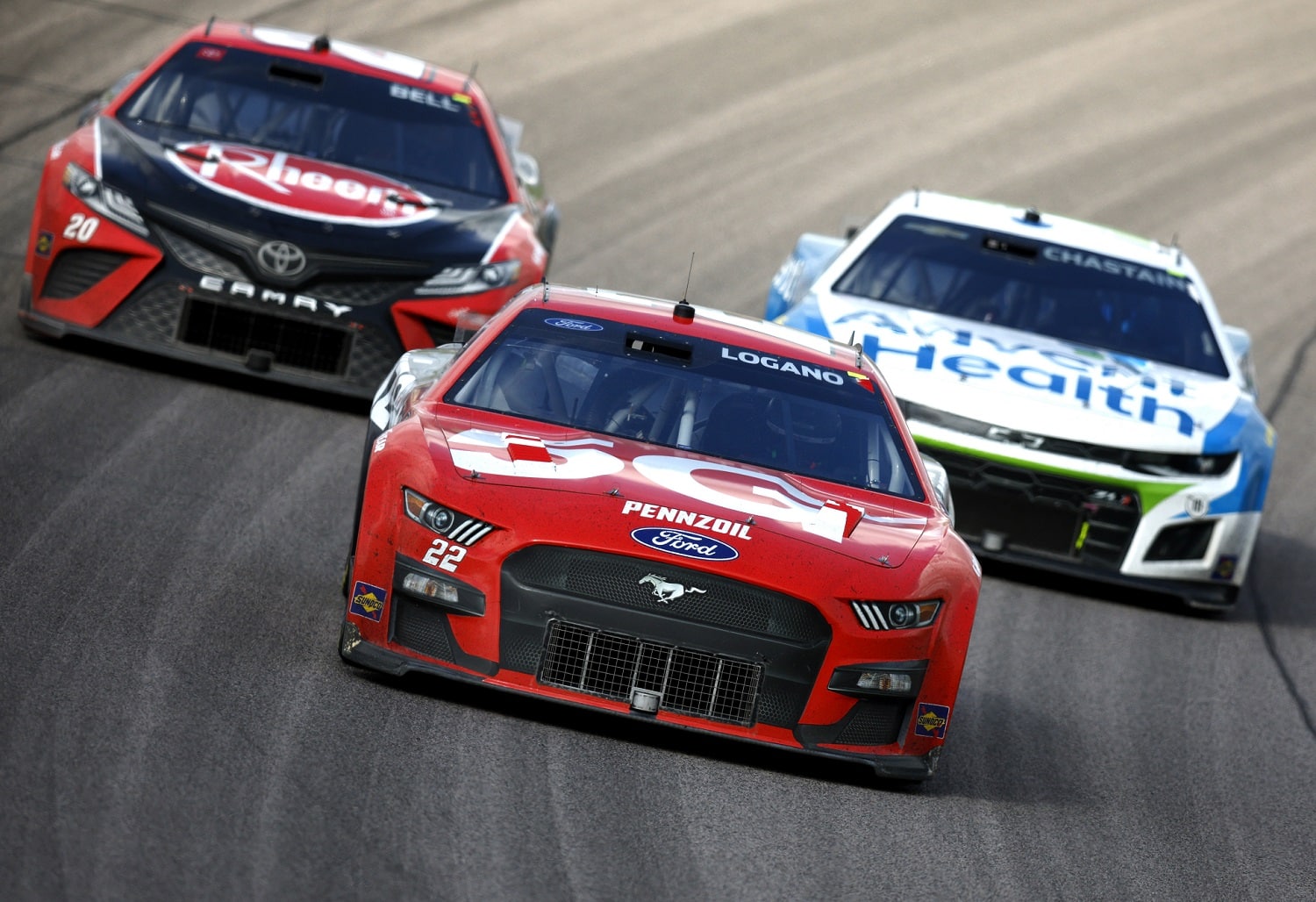 NASCAR Ignores the NBA, Sets Itself up for a Costly Mistake in its TV Negotiations
Reports about upcoming TV negotiations point to NASCAR setting the bar too low compared to a rival league.
Two stories last week about the intersection of sports and money offered a case study in self-esteem. NASCAR seems to have too little faith in what Joey Logano, Ross Chastain, and Chase Elliott bring to the table. The NBA likely is too sure of itself and the value of Giannis Antetokounmpo, Luka Doncic, and Kevin Durant.
There are billions of dollars on the line in each case.
Report: NASCAR is looking for a 10-15% bump in TV money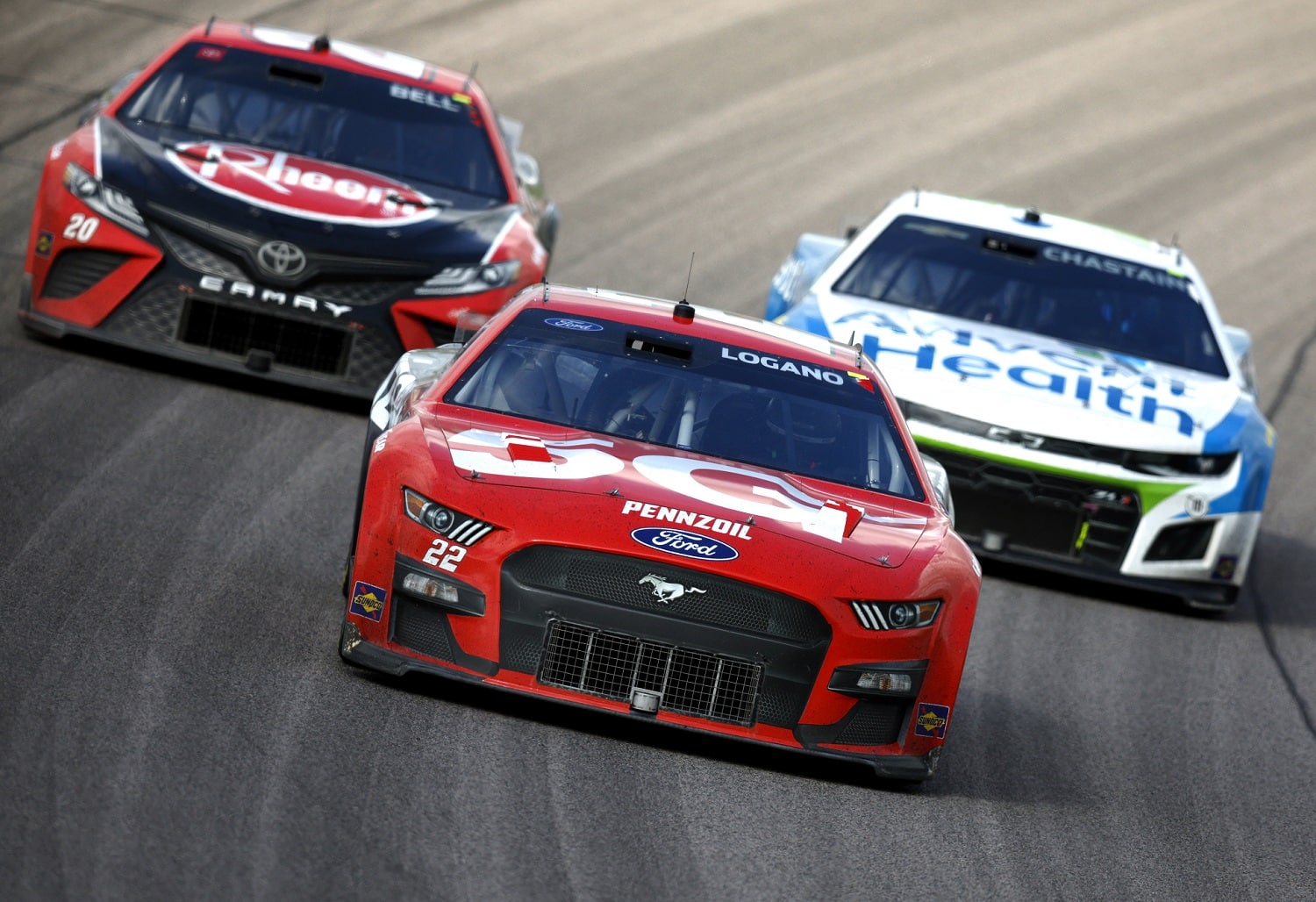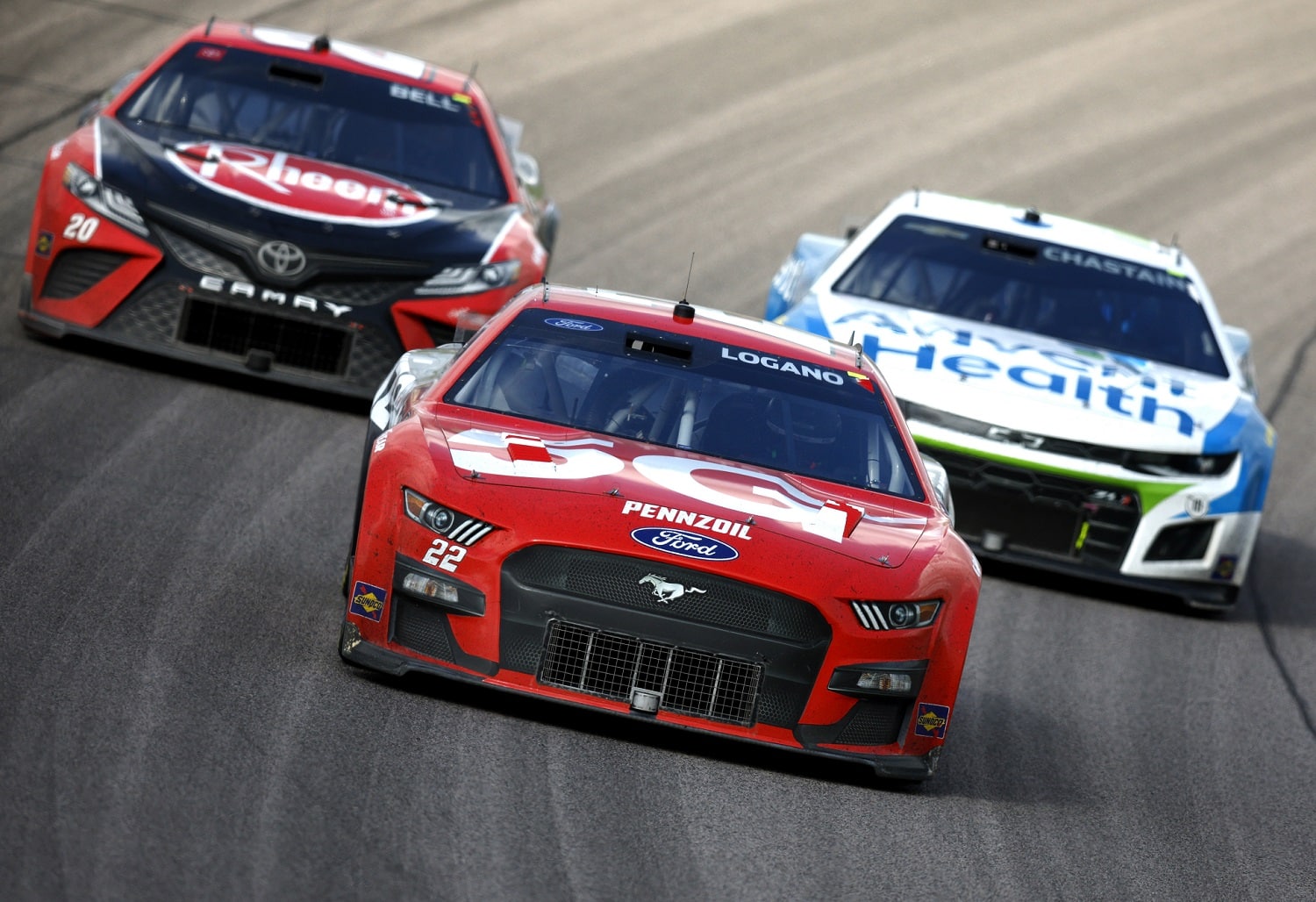 Though there are two seasons to go on the contracts, NASCAR will begin negotiations in early 2023 with existing partners Fox Sports and NBC Sports on new television deals. By contract, those networks own an exclusive negotiating window before ESPN and streaming services like Amazon Prime can enter the picture.
According to Front Office Sports, NASCAR executives are aiming for a 10-15% increase in average annual revenue over the current long-term deals paying a combined $820 million annually. That would bring NASCAR's haul to between $900 million and $950 million a year.
The website said Brian Herbst, who heads up NASCAR's media and productions unit, declined to comment on the financial objective but noted the consequences of a 4% rise in viewership this season.
"Fox had their third consecutive year of ad revenue increases in 2022. NBC had their second consecutive year of ad revenue increases in 2022," Herbst said. "So, it's working for them — both from a viewership and an ad revenue perspective."
The NBA is aiming much higher than NASCAR on a percentage basis
As is the case with NASCAR, the NBA locked into long-term deals in its last negotiations for TV rights. Those nine-year contracts with ABC/ESPN and Turner Sports (TBS) expire in 2025 and total $24 billion for an average of nearly $2.67 billion a year.
Several reports this year said the NBC goal for its next wave of TV deals will be $75 billion over approximately the same duration, meaning the basketball league wants to triple its haul. The NFL is early in a 10-year, $110-billion package, but that sport is in a league of its own, figuratively speaking.
At least one of the NBA's existing partners sees $75 billion as an opening salvo in negotiations rather than a realistic figure. So, he sent a message of his own to the people he'll be facing at the negotiating table as early as the end of 2023.
"We don't have to have the NBA," said Warner Brothers Discovery chief executive David Zaslav, representing the new parent company for Turner Sports following a $40 billion merger this year.
NASCAR needs to appreciate its bargaining power
Sports Pro Media points out that the NFL, NHL, Major League Baseball, and Major League Soccer are all early in lengthy deals, as are multiple college conferences. From that standpoint, the NBA will have bargaining power when the time comes to sit down with networks and streaming services.
However, the same applies to NASCAR, which primarily competes only with MLB and golf for viewership for more than a third of its season. Should NBC Sports or Fox Sports not be able to strike an extension with NASCAR, they would almost be forced to pursue the more expensive NBA to provide the commercial time that big sports advertisers like auto manufacturers, insurance companies, and wireless phone services crave.
From that standpoint, NASCAR should recognize it's entering a seller's market unless another recession tanks the economy. It owns a product that's worth more than just a 10-15% increase in TV money and needs to convey that to NBC and Fox ASAP.
Got a question or observation about racing? Sportscasting's John Moriello does a mailbag column each Friday. Write to him at [email protected].