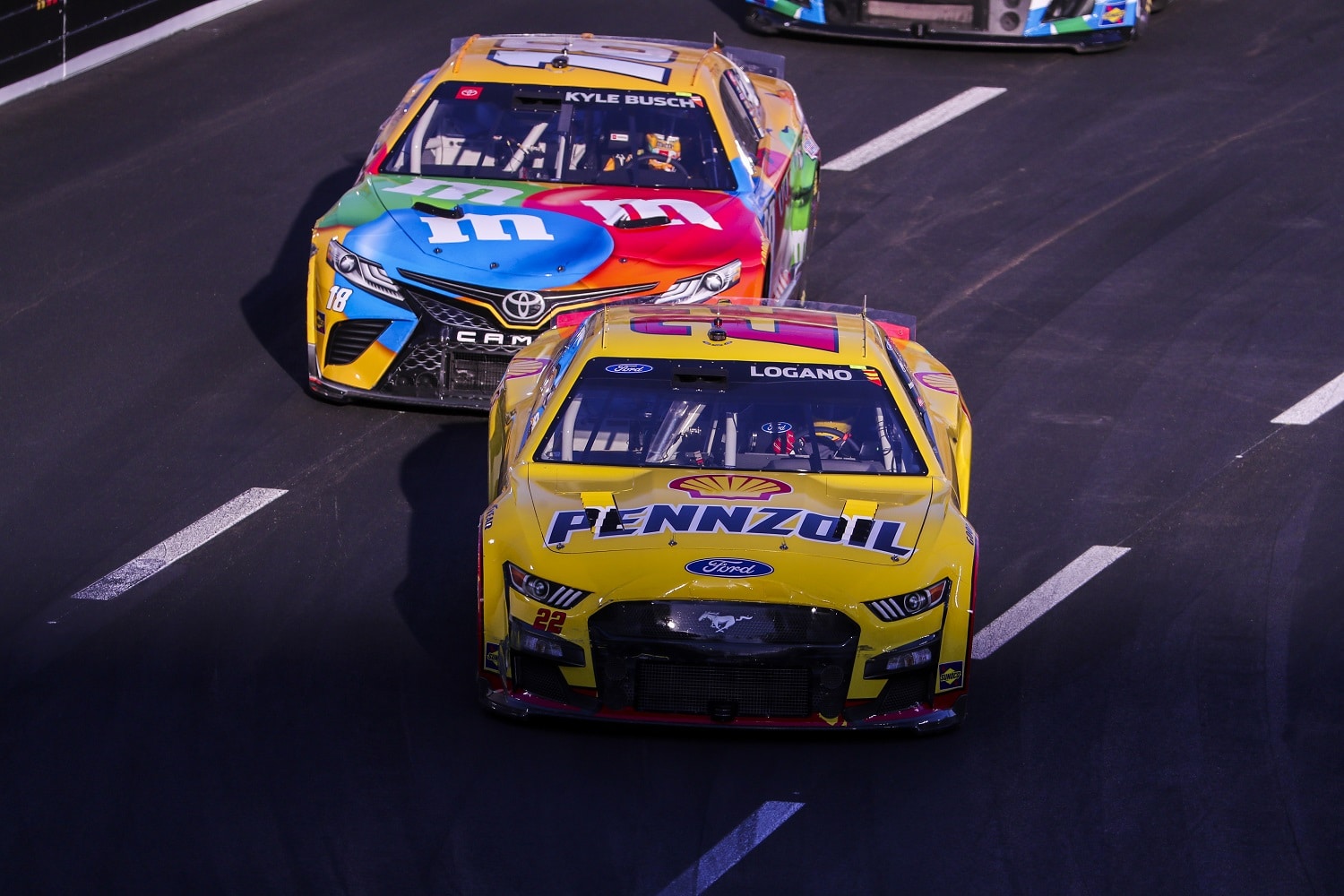 NASCAR Fans Are Sure to Register the Same Complaints Over the 2023 TV Schedule
NASCAR released its 2023 TV schedule and fans will like some aspects of it but not others.
Put three longtime NASCAR fans together in a room and they'll give you four entirely different opinions on what the optimal Cup Series TV schedule should look like. Put them in that same room with a copy of the 2023 schedule released on Wednesday, and they'll make Bubba Wallace vs. Kyle Larson or Ty Gibbs vs. Sam Mayer look like lovefests by comparison.
NASCAR, Fox, and NBC got some aspects of the schedule right, but they whiffed (again) on others. And, to the consternation of many, mid-afternoons on Sundays remain the default start time.
NBC continues to rely a little less on cable TV in 2023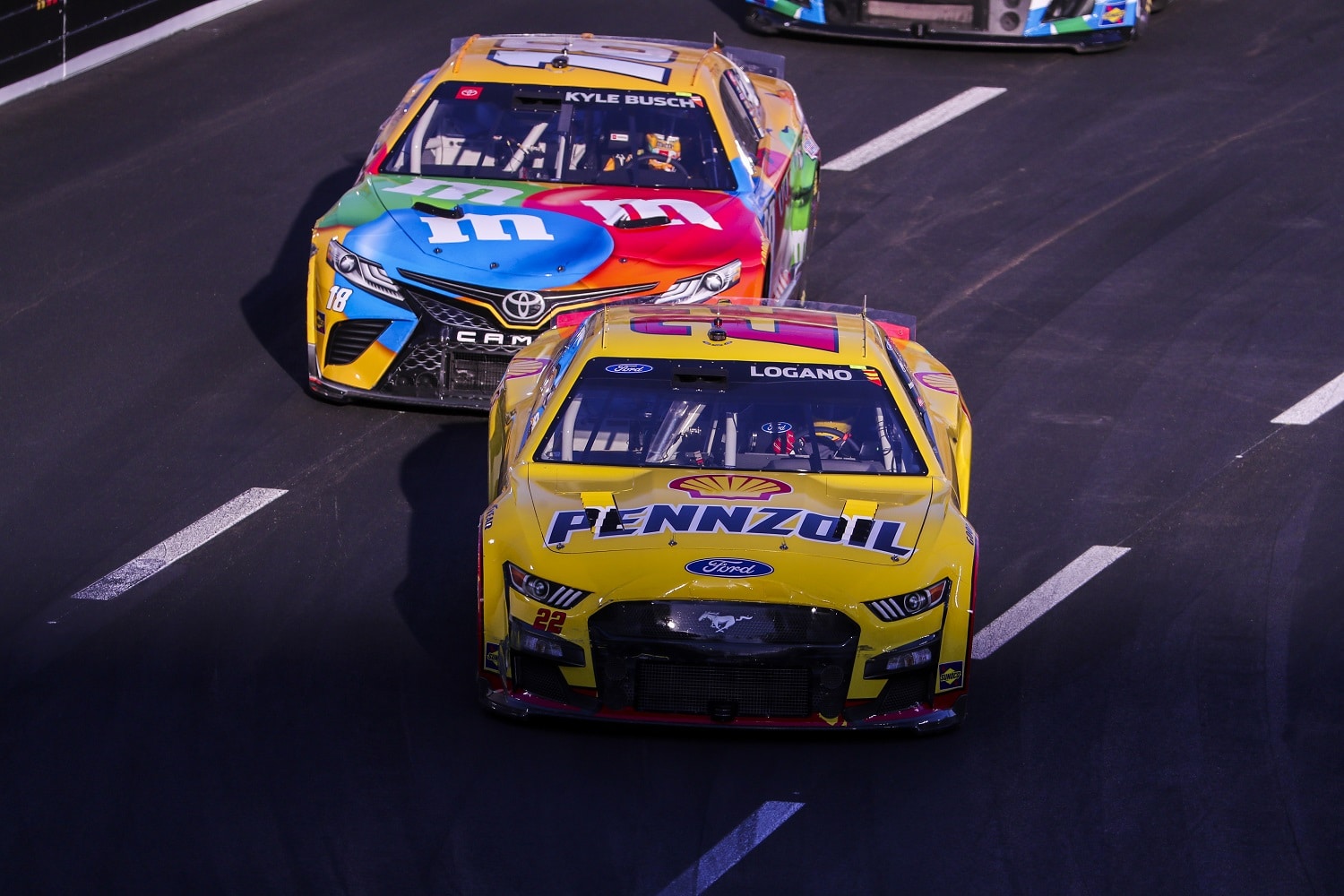 At a time when television networks are moving popular content to their cable channels or streaming services, Fox Sports and NBC Sports are bucking the trend with the 2023 NASCAR Cup Series. The Busch Light Clash and 20 points races will air on TV networks as they hold steady in their scheduling.
Fox, which shows the first half of the season under a deal that runs through 2024, will continue showing 10 points races and the Clash on its TV network. It's only six telecasts will remain on FS1. NBC has upped its commitment for the second year in a row and will also show 10 points races by reducing the number on the USA Network on cable, NASCAR revealed. The NBC package includes the new Chicago street race on July 2.
One decision by Fox keeps with past practice but is nevertheless a major head-scratcher. Fox has been choosing to show the NASCAR All-Star Race on FS1, and that practice will continue in 2023. That's despite the fact the non-points event is moving to historic North Wilkesboro Speedway in North Carolina on May 21, a change that will undoubtedly interest some sports fans who wouldn't otherwise watch.
Putting the race in a less-accessible cable network is a missed opportunity.
NASCAR takes some heat off itself – literally
The Chicago Street race on the first weekend of July replaces Road America on the 2023 schedule. Other than that and the All-Star Race, there are no changes in where the NASCAR Cup Series sets up shop. However, there are some changes in store for start times.
In a victory for fans attending in person, the Martinsville regular-season race on April 16 is moving from an evening to an afternoon start, likely sparing everyone in the stands from bundling up while also making it easier for Goodyear to come up with a satisfactory tire.
For the most part, though, the time changes move in the other direction. Again, most fans should look upon that favorably. Starting at 7 p.m. ET in Nashville on June 25 and Atlanta on July 9 spares everyone the worst of the day's heat. The beer will continue to flow, but suntan lotion won't be flying off the shelves.
It could have been better, however. There's always the possibility of scorching summer heat in Richmond, so a starting time of 3 p.m. on July 30 bears watching. Coincidentally, that brings us to a common complaint by TV viewers.
NASCAR's media partners love their mid-afternoon starts
In the collective mind of NASCAR fans, Goldilocks had it all wrong when it came to rummaging around in the home of The Three Bears. Whereas the fairy tale had Goldilocks finding only one of three options acceptable, NASCAR fans on social media consistently love two of three schedule options:
Saturday night racing: Good.
Early starts on Sunday: Good.
3 p.m. or 3:30 starts on Sunday: Very, very bad.
Unfortunately for those fans, Fox and NBC will again make mid-afternoon on Sundays the default start time on Sundays. A few races, like the Chicago street race and the Busch Light Clash, will be exceptions. But 28 of 36 points races will start between 2 p.m. and 3:30 ET, with most in the 3-3:30 range. The stated strategy there is to attract a larger West Coast audience by not starting earlier.
The frequent argument by dissenting fans is that a rain delay could lead to three unacceptable results: suspending the race until the next day, shortening it due to darkness, or continuing on under the lights late into Sunday evening.
It's led to a running gag on the Twitter account of Bob Pockrass in which followers pester the Fox Sports reporter with a question of whether that week's track has lights. The thing is, no one will be laughing if a telecast starts at 3:30, the green flag waves at 3:45, and then rain pushes the checkered flag to 10 p.m.
Got a question or observation about racing? Sportscasting's John Moriello does a mailbag column each Friday. Write to him at [email protected].