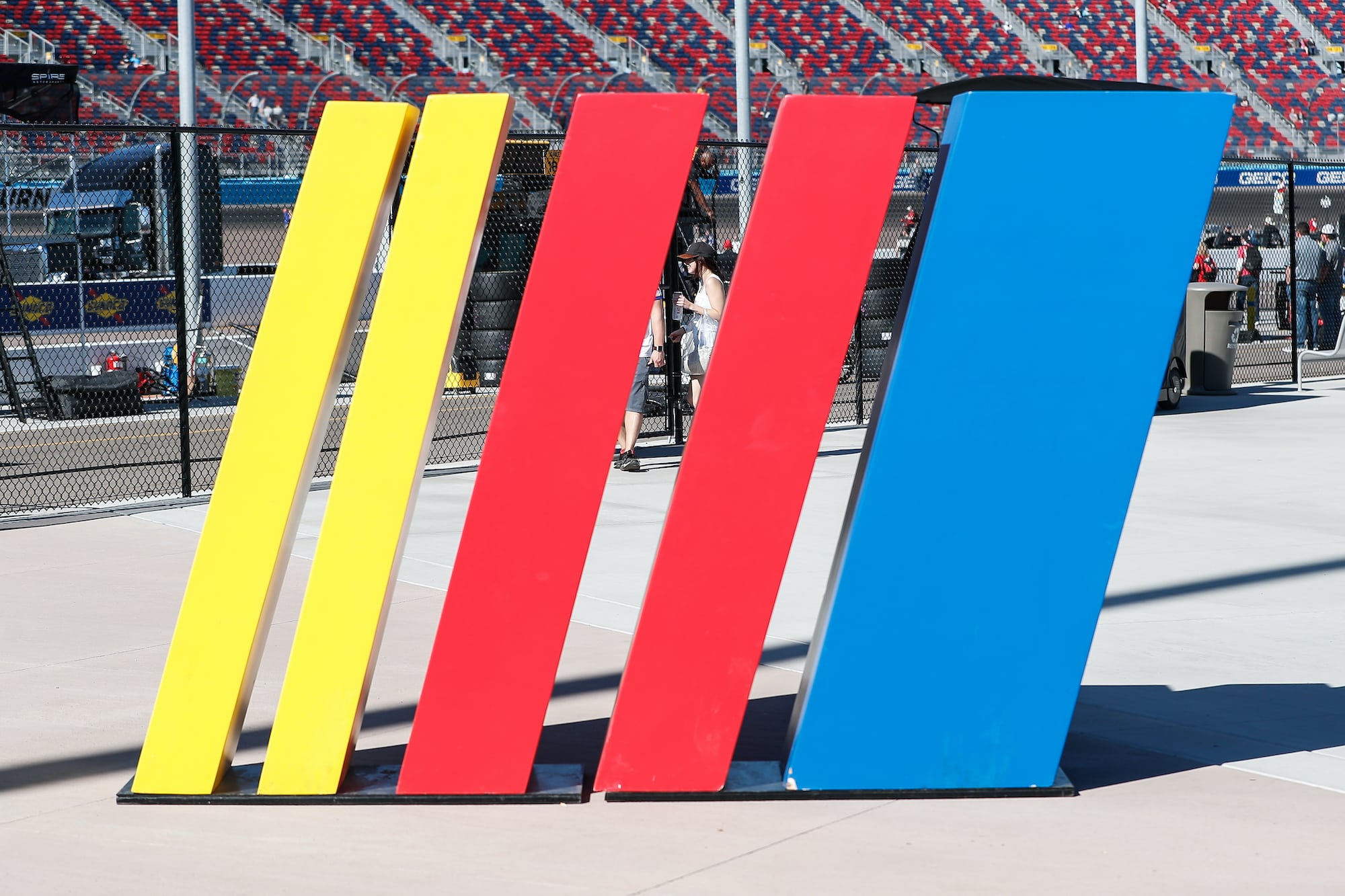 NASCAR Posts Tweet That Confuses Fans and Forces Rampant Speculation on Its Meaning
NASCAR sent a confusing message to its fans on Twitter that generated a lot of speculation on just what the governing body was trying to say.
NASCAR hasn't always been the best when it comes to communication. Just ask drivers like Denny Hamlin and Kevin Harvick. They've been vocal about the governing body's ineffective communication skills in the past.  
This week NASCAR's Twitter account showed poor communication of its own with a tweet that included a graphic celebrating the LGBTQ community and Pride Month in June. That message was clear. However, the accompanying text confused many fans and generated rampant speculation on what it all meant.  
NASCAR tweet confuses fans
With June the beginning of LGBTQ+ Pride Month, numerous social media accounts, including businesses and celebrities, tweeted out their celebration of the month and what it represents. NASCAR joined in on the action as well and featured a graphic that featured the rainbow flag. But it's what was written in the text that followed that raised more than a few eyebrows.   
"As we celebrate the LGBTQ+ community, we acknowledge that recent actions have not aligned with NASCAR's mission to be a welcoming sport for all," the tweet read. "We remain steadfast in our commitment to create a more inclusive environment — in our workplaces, at the race track & in the stands."
Recent actions? Could that be any more ambiguous?
NASCAR fans speculate tweet was referring to Texas Governor Greg Abbott 
Unsurprisingly, with such a confessional-type statement about nothing in particular, fans speculated what NASCAR meant by it. Jenna Fryer of the Associated Press posited that based on what she knew, it was possibly in response to Texas Governor Greg Abbott's presence at Texas Motor Speedway, where he waved the symbolic green flag.
"I'm not sure what this tweet is acknowledging… someone with the power to acknowledge such things admitted to me Abbott at Texas was a mistake," Fryer wrote. "But below isn't exactly clear which actions are out of alignment."
Abbott's record with LGBTQ community speaks for itself
Just a few months before the Texas governor was waving the green flag before the All-Star Race, he was issuing an executive order that directs the Texas Department of Family and Protective Services (DFPS) to conduct child abuse investigations of parents who give medically necessary gender-affirming care to their transgender children. 
In response to his move, more than 60 businesses, including Apple, Capital One, Google, IBM, Johnson & Johnson, Meta, Microsoft, Salesforce and Unilever signed an open letter condemning hateful attacks from Texas elected leaders.
NASCAR wasn't one of the businesses but, to its credit, has taken a more inclusive approach in recent years, trying to expand its audience. That's why many were confused by the decision to have Abbott wave the flag because it sent a conflicting message.
A few weeks after the fact, it appears the governing body is owning up to its mistake without owning up to its mistake. If NASCAR is serious about being more inclusive for all groups in the future, it should abandon its philosophy of "it's easier to ask forgiveness than it is to get permission" and be more thoughtful and make the right decision from the start. That will go a long way in gaining new fans, and more importantly, gaining their trust and keep them coming back for years to come.
Like Sportscasting on Facebook. Follow us on Twitter @sportscasting19 and subscribe to our YouTube channel.