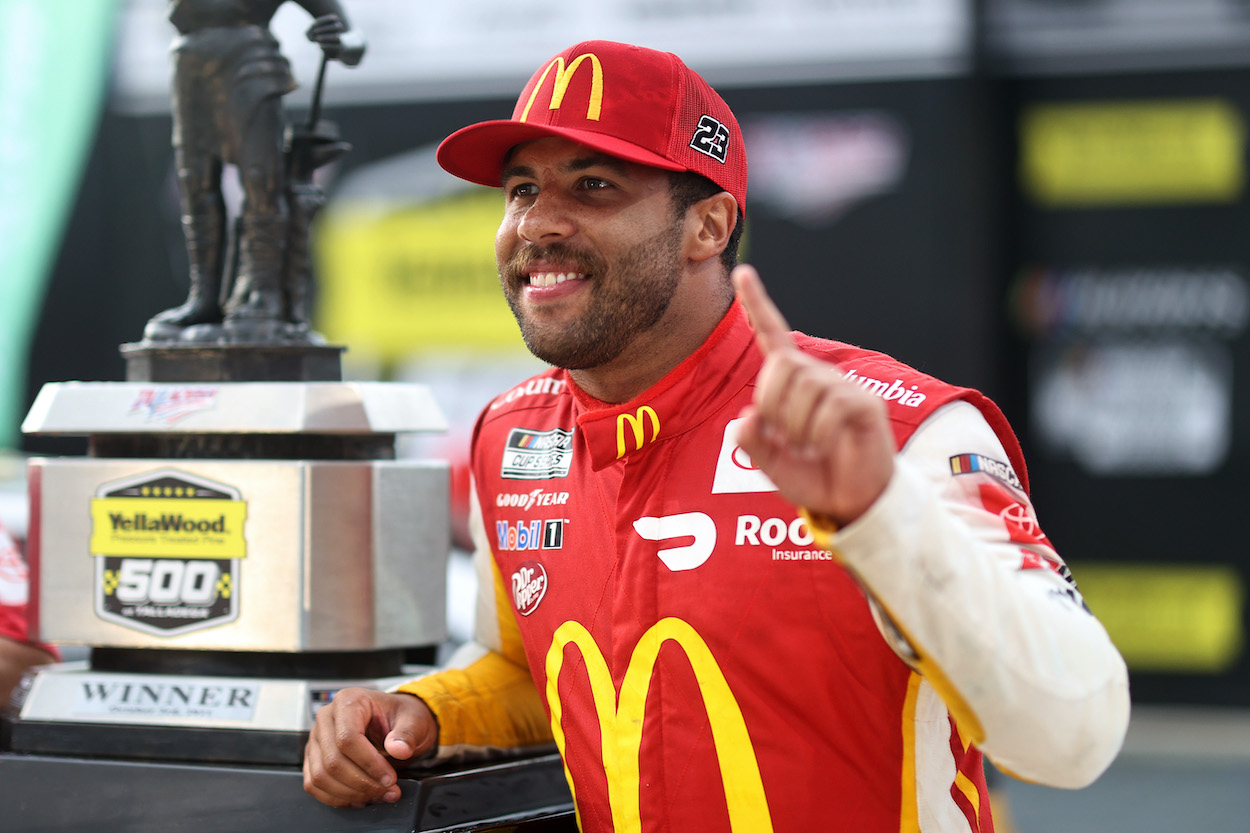 NASCAR Shockingly Lifts Veil of Secrecy on Major Aspect of Business but It Produces More Questions Than Answers
NASCAR shockingly lifted the veil on one of its business secrets this week but it resulted in more questions than answers.
Of all the major professional sports, NASCAR is unquestionably the most secretive when it comes to financials. Since 2016 and the implementation of the charter system in the Cup Series, the organization has not regularly released the amounts of purse winnings. That absence of information leaves racing fans only to speculate just how much drivers take home after any given race. 
On Wednesday, NASCAR shockingly released the purse numbers for upcoming races in all three series. While it's certainly a step in the right direction as far as transparency is concerned, it actually produces more questions than answers. 
NASCAR stops releasing purse winnings with new charter system
In 2016 when NASCAR moved to the charter system, it stopped publicly disclosing the winnings of Cup Series races for the first time in six decades. At the time, NASCAR Chief Operating Officer Brent Dewar explained the decision.
"It's a new foundation and a new era," Dewar told NBC Sports. "We've changed a lot of things from that old model to this model. That's one of the things that was from a different time and place."
Prior to the switch five years ago, NASCAR had provided race winnings since its inception. In 1949, Jim Roper earned $2,000 for winning the inaugural Strictly Stock race at Charlotte Speedway.   
Purse winnings for all three series shockingly revealed
Since the introduction of the charter system, NASCAR Cup Series purse winnings have not been publicized except for the 2020 Daytona 500, where the reported total payout for the season-opening race was $23.6 million. Since that time, there have not been any additional purses announced. 
On Wednesday, Fox Sports reporter Bob Pockrass dropped a bombshell tweet that included purses for three upcoming races in the Cup, Xfinity, and Truck Series. The purse for Sunday's Cup Series race at Kansas is $7,972,577. A day before, the Xfinity race payout is listed at $1,638,185. And finally, the purse for the truck race scheduled for Oct. 30 at Martinsville is $674,952. 
Unfortunately, those numbers produce more questions than answers. Pockrass noted those figures are total amounts for each series. There is no breakdown of who gets what. He also mentioned that a set amount is dedicated specifically for the charter teams, and then a different amount is distributed based on finishing position. For Xfinity and Trucks, it's all distributed based on finish.  
Denny Hamlin not happy with NASCAR and charter system
NASCAR's releasing of the purse numbers is out of the blue. What makes it interesting is it comes just days after Denny Hamlin expressed his frustration with NASCAR's business model and the charter system when a deal for 23XI Racing to acquire a charter fell through in the 11th hour. 
The three-time Daytona 500 winner visited with reporters and talked about how the team would still race in 2022 with Kurt Busch driving the No. 45 car with or without a charter, but he wasn't happy about it because he knows the payout for an open team is less lucrative, although, unsurprisingly, those numbers are closely guarded. 
"It certainly is not going to be financially good for us, but this whole f****** sport is financially not good for us," Hamlin said. "What's the difference?"
NASCAR legend Junior Johnson once said: "The best way to make a small fortune in racing is to start with a big one." Based on Hamlin's remarks, that saying still holds true. Unfortunately, as nice as it is for NASCAR to provide some numbers of purse winnings, it doesn't provide any real clarity and fans are still left to wonder who gets what.
Like Sportscasting on Facebook. Follow us on Twitter @sportscasting19.