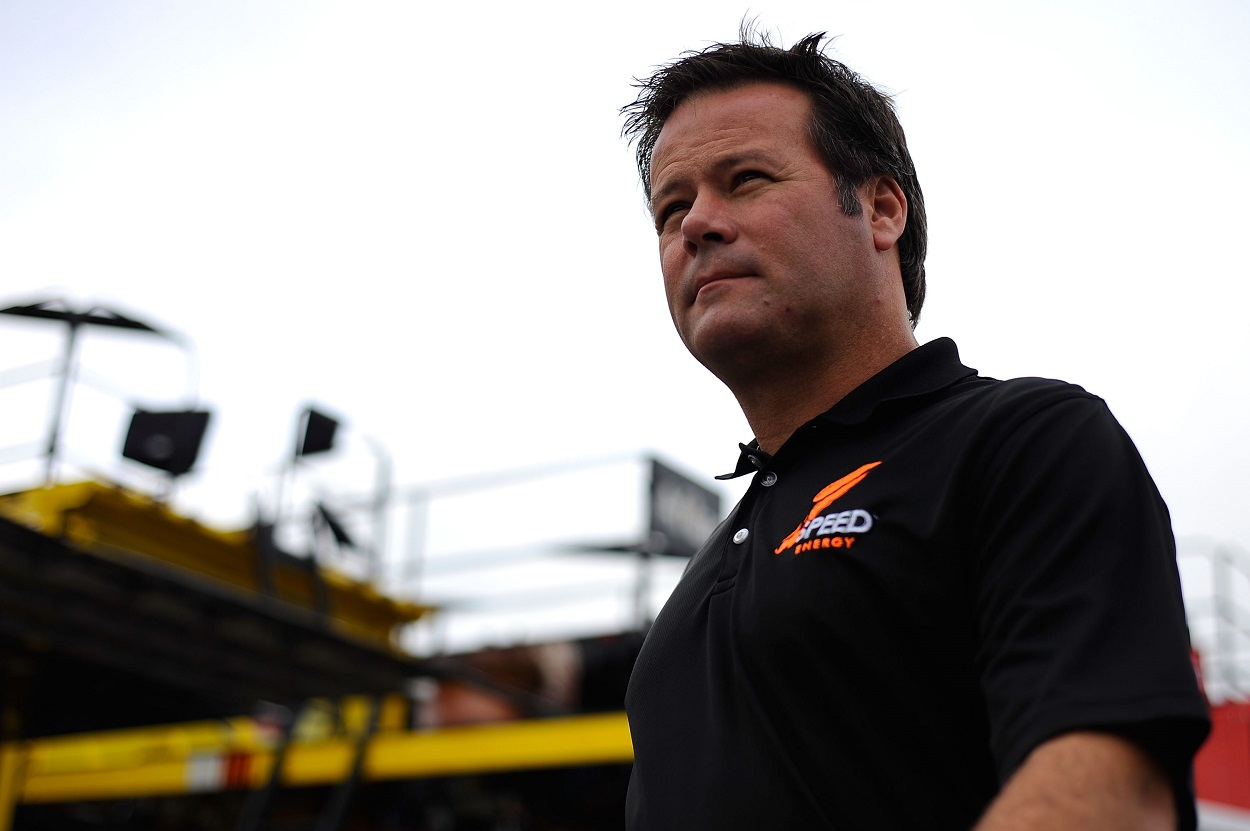 Former NASCAR Star Robby Gordon Suffered Unspeakable Tragedy When He Lost His Parents to a Horrific Murder-Suicide
Three-time NASCAR Cup Series winner Robby Gordon lost his father and stepmother in a horrific murder-suicide in 2016.
Over the course of his 19-year career in the NASCAR Cup Series, three-time winner Robby Gordon lost 393 races. And that number doesn't include the races he lost in what's now known as the Xfinity Series or the Truck Series or IndyCar or any other of the numerous series in which he's participated over the last three-plus decades.
But none of the losses Gordon ever suffered on a race track can compare to the loss he endured in 2016 when his father, "Baja Bob" Gordon, the man who taught him to race, took his own life after strangling his wife in an apparent murder-suicide.
Robby Gordon's father was the driving force behind his racing career
Born in Los Angeles in 1969, Robby Gordon had racing in his blood as his father, who was known as "Baja Bob" Gordon, was an off-road racer. Bob had actually started in horse racing but moved to auto racing and later told his son that "one horsepower wasn't going to be enough" and that he should go do something different as Robby grew up in a neighborhood that was lined with horse and dirt trails.
Robby did just that and began his motorsports as an off-road racer like his father was and excelled, winning five consecutive SCORE International championships, the last coming in 1990, which was the same year he made his stock-car debut.
He made his NASCAR debut in 1991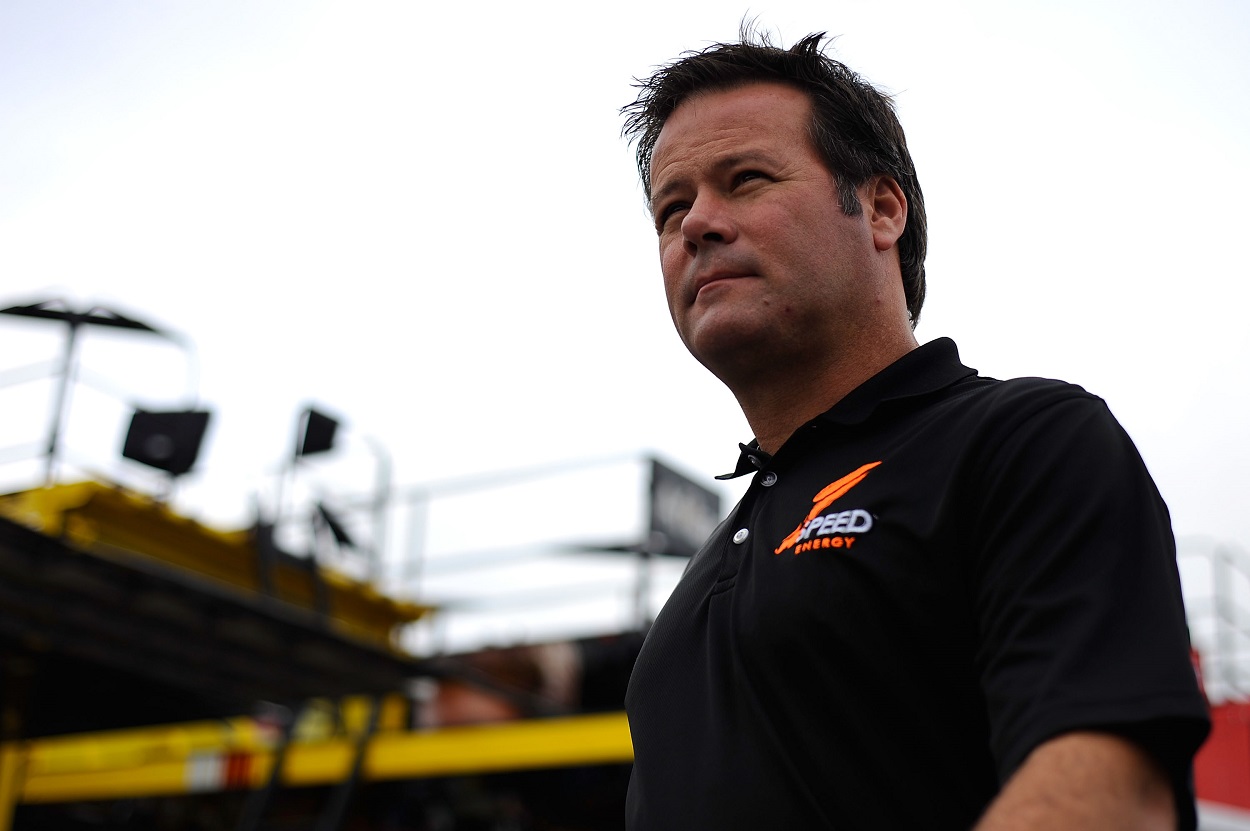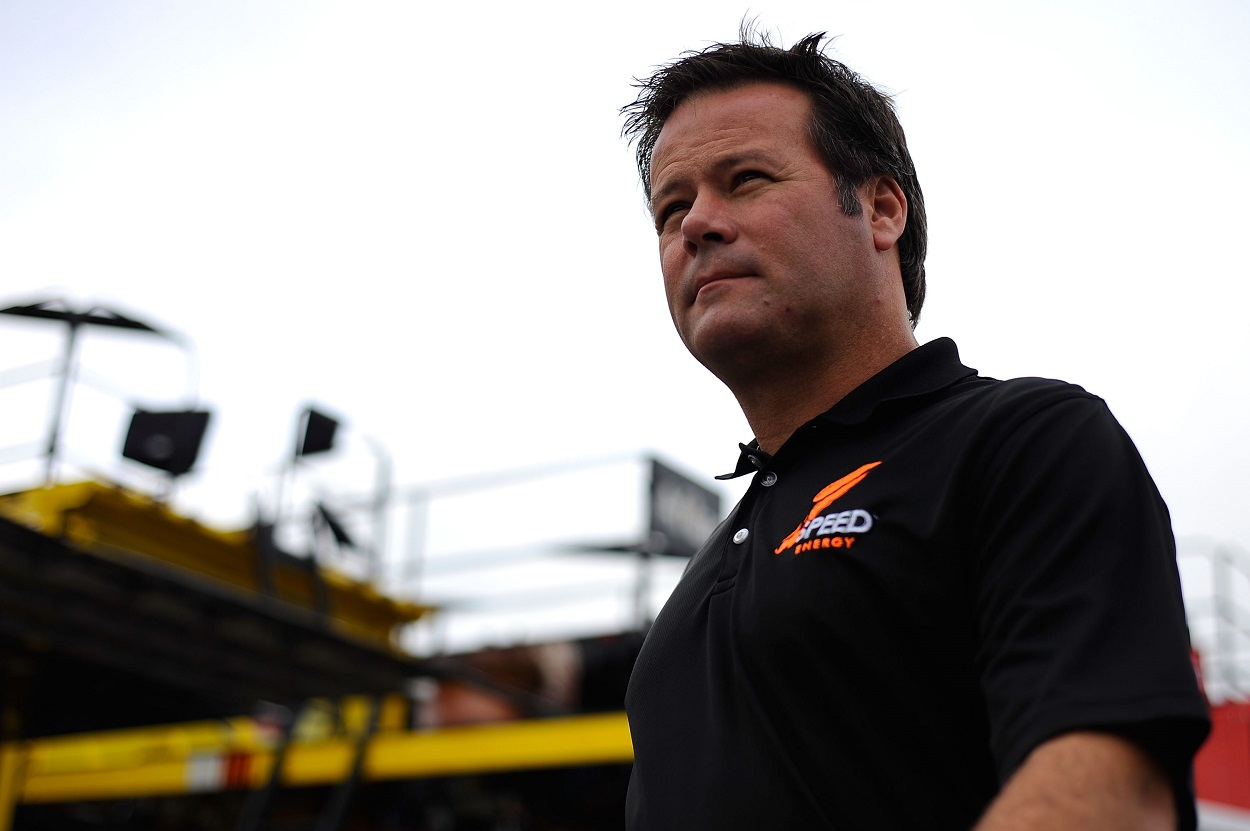 Robby Gordon made his NASCAR debut in 1991 at the age of 22 and his very first race was actually the Daytona 500, where he finished a respectable 18th. He made one more Cup Series start that season but chose to compete in the CART IndyCar Series the following year. Gordon made his Indy 500 debut in 1993, finishing 27th.
Gordon jumped back and forth between open-wheel and stock-car racing for years — well, pretty much throughout his career — but joined NASCAR on a mostly full-time basis in 2000. He won his first Cup Series race in 2001 and had a breakout season in 2003, winning twice and recording four top-five finishes and 10 top-10s.
He restarted Robby Gordon Motorsports, a venture that had previously failed, in 2004 and picked up a victory in the Busch Series (now the Xfinity Series) but that would be the last win he would ever record in NASCAR. He remained in the Cup Series until 2012 but raced just three times before losing his ride as he failed to find a sponsor.
That same year, he founded his own truck series, Stadium Super Trucks, and won the inaugural championship in 2013. In the years since, Gordon has continued to race in SST and numerous other series, which is quite impressive given the fact he's now in his early 50s.
Robby Gordon's father killed his wife and then himself in 2016 in a horrific murder-suicide
Through all of the ups and downs of Robby Gordon's racing career, his father was there. But on September 14, 2016, Gordon's world came crashing down when police discovered the bodies of his father and stepmother inside the Southern California home Robby had bought for them.
Mystery surround the deaths of 68-year-old Robert Gordon and 57-year-old Sharon Gordon but nobody could have expected the news that followed as police determined that Robert had strangled Sharon and then fatally shot himself in an apparent murder-suicide.
Less than 24 hours later, Robby Gordon held a press conference outside his home and fought back tears as he spoke about the man who taught him everything he knew about motorsports (h/t SCPR.org).
"I'm so sad, and I can't believe it. I grew up on this property my whole life. I learned everything about motorsports out of this little tiny barn over here."

Robby Gordon
As if the story weren't heartbreaking enough, it was only made worse when it became known that Robby Gordon's sister, Beccy, who is married to 2014 Indy 500 winner Ryan Hunter-Reay, had given birth to her third child the very morning her father and stepmother died.
Stats courtesy of Racing Reference