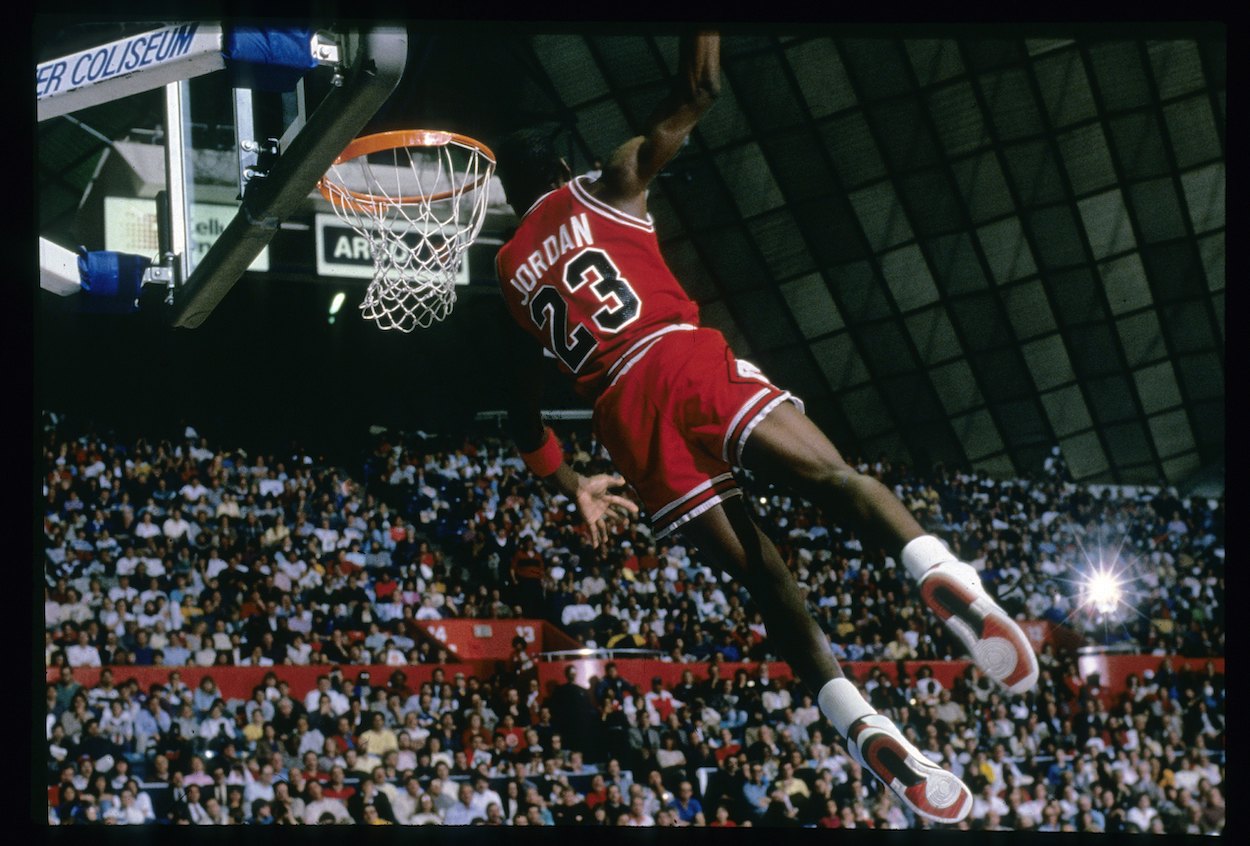 NBA All-Star Weekend: Ranking the 5 Greatest Dunk Contest Moments of All Time
Michael Jordan and Vince Carter headline the five greatest NBA Slam Dunk Contest moments of all time.
The NBA Slam Dunk Contest has lost most of its juice in recent years, as superstars around the league aren't interested in risking injury to compete in the event anymore. Seeing as we might never see another Michael Jordan or Vince Carter in the Dunk Contest ever again, let's have some fun and go back to rank the five most memorable performances in the event's history.
5. Blake Griffin dunks over a car in 2011
Blake Griffin has always had a flair for the dramatic. During his prime years, he wasn't just interested in showing off his majestic hops. He had to wow the crowd with showmanship or props in the 2011 Slam Dunk Contest.
For his finale, Griffin pulled out a full-sized Kia and jumped over the hood to seal his victory over JaVale McGee.
4. Spud Webb makes history in 1986
Most 5-foot-7 human beings wouldn't even be able to touch the net on a regulation basketball hoop, but high-flying Spud Webb might not be human. In 1986, the bite-sized star out-dueled 6-foot-8 Dominique Wilkins to defy the odds and win his first and only Slam Dunk Contest. He was the first player under six feet to win the event.
It's still incredible to watch him soar through the air with ease nearly 40 years later.
3. The epic 2016 duel between Aaron Gordon and Zach LaVine
Aaron Gordon and Zach LaVine weren't exactly big names back in 2016, but after their marvelous duel in the Slam Dunk Contest, that changed pretty quickly.
It's impossible to put into words how epic this battle was. It seemed as if every round one or both players were throwing down the new greatest dunk of all time, and they somehow kept getting better and better. If you've never seen it all the way through, do yourself a favor and take a few minutes to do so.
There will never be a Dunk Contest like this one again.
2. Vince Carter defies gravity in 2000
If you're talking about the greatest individual performances in Slam Dunk Contest history, Vince Carter's epic show in 2000 has to be at the top of the list. Carter looked like he had trampolines in his shoes the entire night, and he threw down some jams no one had ever seen a human accomplish before.
After throwing down his between-the-legs dunk that sent the crowd into a frenzy, Carter capped off his legendary performance with an iconic, "It's over." And he was right.
1. The epic 1988 dunk-off between Michael Jordan and Dominique Wilkins
If you ask any longtime NBA fan which Slam Dunk Contest comes to mind when they think about the event, there's a good chance most of them will say the 1988 duel between Michael Jordan and Dominique Wilkins. Not only did MJ throw down his iconic free-throw-line dunk, but the two Hall of Famers went back and forth with high-flying windmills and 360s in what's remembered today as the greatest Dunk Contest battle of all time.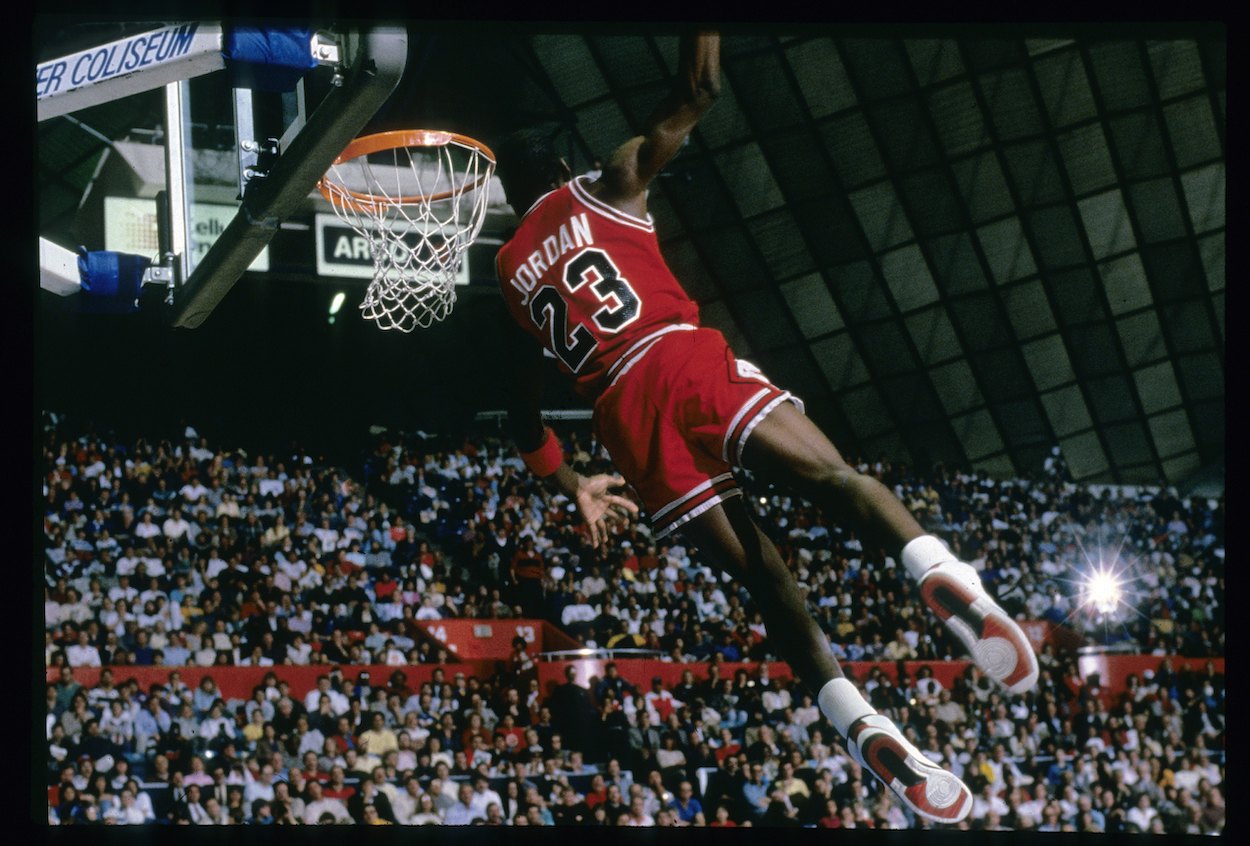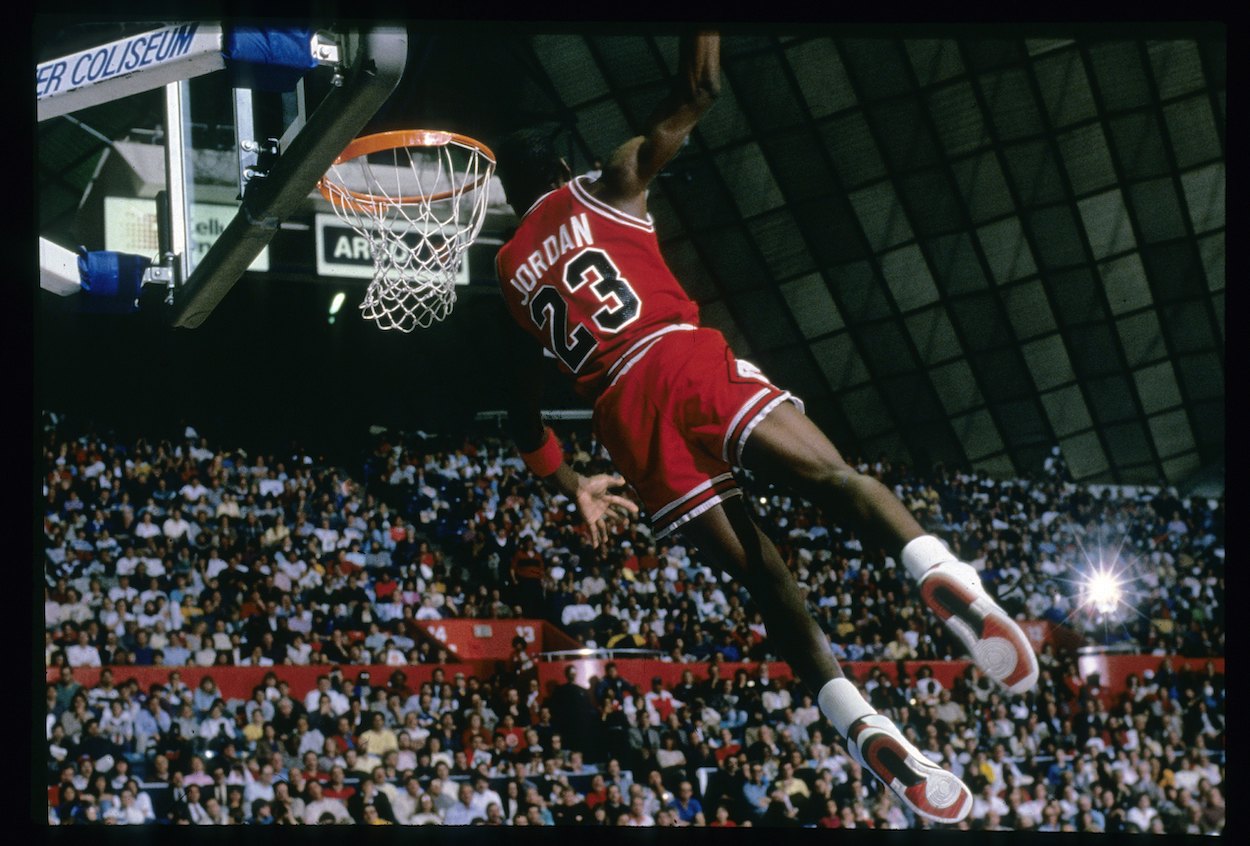 Jordan got the best of his rival in the end for his second straight Dunk Contest victory.
Like Sportscasting on Facebook. Follow us on Twitter @sportscasting19.