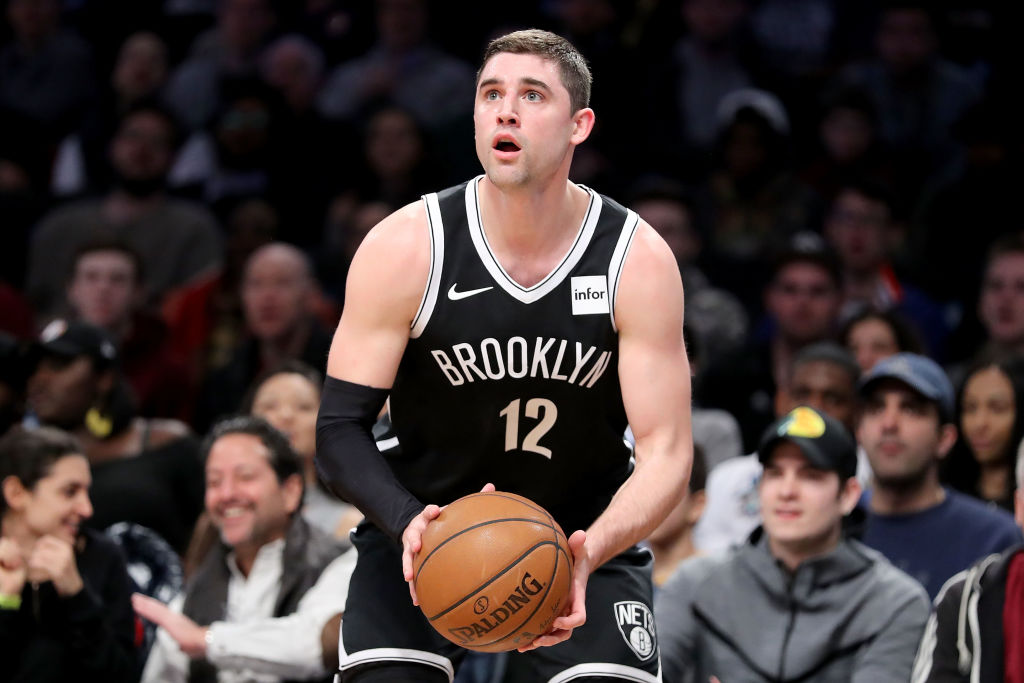 NBA: The Best 3-Point Shooters in the 2018-19 Season
Every team in the NBA has its share of long-range sharpshooters, but who are best 3-point shooters in the NBA during the 2018-19 season?
The 2018-19 NBA season has been another memorable one in terms of three-point shooting. Steph Curry is still the coldest (read: hottest) of all 3-point shooters on the planet and has arguably the next best two in the starting lineup in Klay Thompson and Kevin Durant. However, the three ball isn't just a Bay area novelty, as the league has adopted a "Golden State lite" approach.
Who are the best sharpshooters in the league this season? This list was compiled with basic requirements. The player must play at least a minimum of 20 minutes per game and have at least 100 3-pointers made for the year. Without further ado, here's a look at the best 3-point shooters of the 2018-19 season (all stats through Feb. 25, 2019).
5. James Harden — Houston Rockets (36.7%, 276 3-pointers)
Why isn't the reigning MVP higher on this list? A part of it has to do with his usage rate, as he is jacking up over 13 attempts per game, so he will have a higher total made than some of the others on this list. He is still very effective from deep as nearly 37% isn't anything to sneeze at. When Harden gets hot he can't be contained and any spot behind the arc is a potential bucket.
4. Joe Harris — Brooklyn Nets (47.8%, 140 3-pointers)
The Brooklyn Nets have been one of the biggest surprises this season. They were projected as a high lottery team, but they are contending for a playoff spot behind their excellent backcourt play. D'Angelo Russell garners a lot of attention (and deservedly so after an All-Star nod), but don't sleep on Joe Harris. If Brooklyn needs a shot from deep and Harris is open, there is a good chance it's falling because he's one of the best 3-point shooters in the game.

The former second-round pick has improved his game each season and is having a career year in Brooklyn. He's participating in the 3-point contest and could be a sneaky pick to win it all if he isn't worried about the bright lights of the major event.
3. Buddy Hield — Sacramento Kings (44.8%, 203 3-pointers)
Coming out of Oklahoma, Buddy Hield was viewed as one of the best shooters in college basketball, routinely pulling up from deep and draining threes against Big 12 competition.

Since being traded to Sacramento, Hield has been given a green light from deep. The result is he is one of the most consistent 3-point shooters in the NBA. Averaging over 20 points per game, Hield puts up nearly eight attempts per game and defenders haven't found a solution for stopping the former lottery pick.
2. Davis Bertans — San Antonio Spurs (47.1%, 113 3-pointers)
Most of San Antonio's success on offense runs through mid-range dynamos DeMar DeRozan and LaMarcus Aldridge. However, Bertans has been the second-biggest threat to knock a shot from downtown in the NBA.

He's averaging over 20 minutes a game and is one of the go-to offensive weapons on the Spurs' second unit. He didn't compete in the 3-point contest at the All-Star Game this year, but with more name recognition he could be there in 2020.
1. Stephen Curry — Golden State Warriors (44.6%, 255 3-pointers)
Is Steph Curry the greatest 3-point shooter the league has ever seen? Arguments can be made for Jerry West, Larry Bird, Reggie Miller, and Ray Allen. However when you look at the bigger picture, and how automatically clutch he can be, it's hard to say he isn't the best.

Curry has unlimited range and can knock down threes from the half court logo with ease. This year Curry is averaging nearly 29 points per game while draining 45% of his threes. There's no clear cut way to defend Curry, and no one is taking the top spot from him while he is in the prime of his career. His high percentage and his number of 3-point baskets make him the most lethal long-range shooter in the NBA.