NBA
NBA: Why the Lakers Shut Down LeBron James for the Rest of the Season
LeBron James' first season in Los Angeles came to an unlikely end. The Lakers decided to shut him down for the remainder of the year at the end of March.

James reportedly has been playing with a groin injury the entire season, which should amaze and anger NBA fans around the world. When LeBron was playing at his best, the Lakers looked like a legitimate threat to Golden State and Oklahoma City out West. Now, Lakers fans will have to watch the playoffs from home (again) and hope that the offseason will bring more hope and success for the franchise.

We are going to dive into everything this means for LeBron and the Lakers as they ultimately look to make roster improvements and prepare for the upcoming free agency frenzy.

What it means for LeBron
Although he is the most competitive person in the NBA today, LeBron will benefit from missing the rest of the season. Making eight straight trips to the NBA finals is no easy task, and he played 168 playoff games during that span. That kind of wear and tear has him playing like a 36-year-old instead of the 34-year old he is. You can clearly see his body is starting to break down.

Riding out the season on the bench will give him more time to recuperate during the off-season and come back completely healthy. You have to wonder how much of an impact he can still have on today's game when 100% healthy, as he averaged 27-8-8 this year while dealing with his injuries.

What it means for the Lakers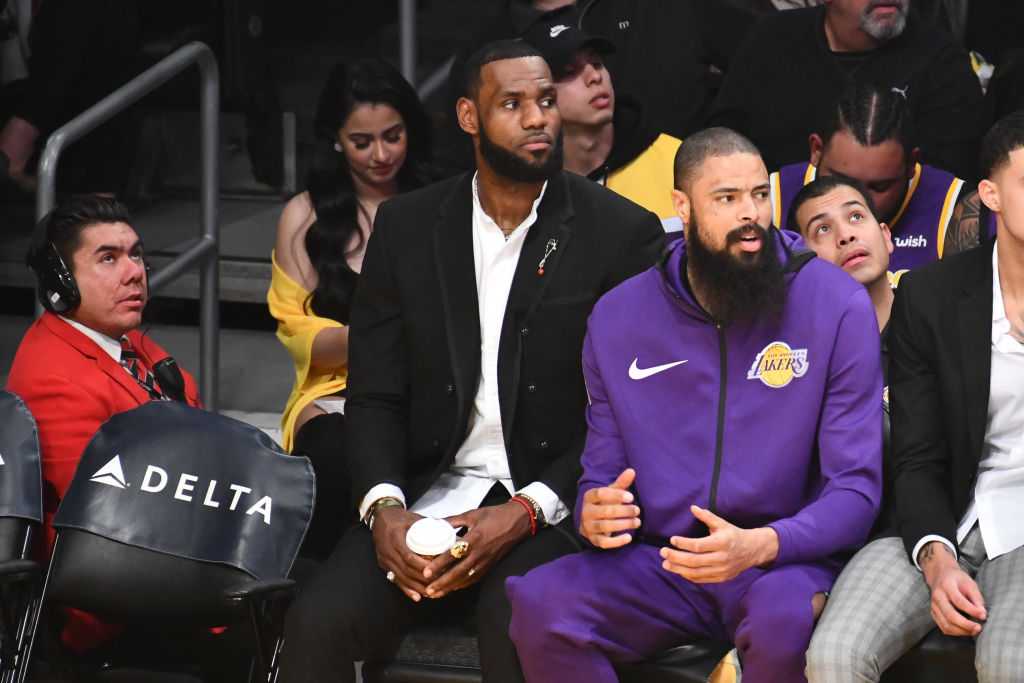 The one thing this does is get the Lakers' younger guys more minutes. It will be an opportunity for the players that could be packaged in an Anthony Davis deal (Brandon Ingram, Lonzo ball, Kyle Kuzma) to get playing time and make them that more appealing to the New Orleans front office.

It also means that you are probably checking on a few more losses on Luke Walton's coaching record, who is already on thin ice with Magic Johnson and Rob Pelinka.

What it means for Luke Walton
LeBron James sitting out the remainder of the season probably spells the end of Luke Walton's tenure as the Lakers head coach. He has been underwhelming since receiving the job. He owns the second-worst winning percentage (39.6%) of any Lakers head coach with a full season or more under his belt. Only Byron Scott, the coach he replaced, has a worse winning percentage.

No one expected the Lakers to turn into Golden State-lite under Walton, but playing respectable basketball and fighting for the playoffs were reasonable expectations even before LeBron arrived. Having the greatest player in the league and still failing to make the playoffs is a black mark on his coaching career, and he may struggle to find another opportunity for some time.

What it means for free agents
Shutting down LeBron won't have a huge impact on free agency, but it will still be a concern to anyone looking to pair up with James. They will have to wonder how durable he will be over the next couple of seasons during the start of their deal. If he isn't playing at an A-plus level, then it could be the difference between getting out of the first round or making the Finals.
Still, given James' track record, especially when paired with other big-name talent, L.A. could still be a destination for Kevin Durant, Kyrie Irving, and other premier free agents.
How do you think LeBron will look in 2019?
With the Lakers shutting LeBron James down, fans can only hope that he fully heals from his groin injury by the start of next season. If he's still able to put up MVP-caliber numbers while adding another superstar to the roster, the Lakers should return to the top half of the Western Conference.