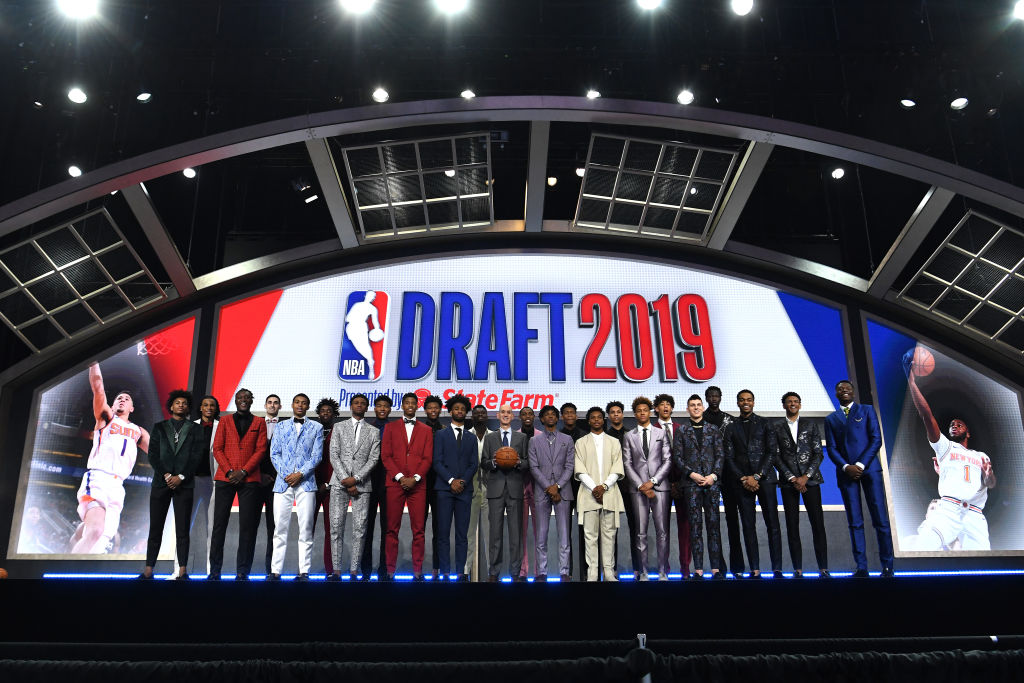 NBA May Be Forced to Base 2020 Draft Selections on Skype Interviews
NBA teams may be forced to base their draft decisions on Skype interviews as it's expected there will be no in-person workouts, interviews.
With the status of NBA season up in the air, teams are trying to find a way to get ahead of the curve. The season is on hold until further notice, and while much of the country is shut down because of the coronavirus (COVID-19), teams need to find a way to plan for the future. It's unknown if the season will be able to pick up where it left off. It's unknown if the NBA draft will be pushed back. Will there be a champion crowned this year?
Adam Silver's options for the remainder of this season
NBA Commissioner Adam Silver still expresses optimism that the season will be able to resume in some capacity this season. Earlier this week, he laid out three options he's considering during an interview with ESPN's Rachel Nichols. 

I would say I'm looking at three different things," Silver told Nichols. "One is, when can we restart and operate as we've known it with 19,000 fans in buildings? … Option two is, should we consider restarting without fans, and what would that mean? Because, presumably, if we had a group of players, and staff around them, and you could test them and follow some sort of protocol, doctors and health officials may say it's safe to play.
"A third option that we are looking at now … the impact on the national psyche of having no sports programming on television. And one of the things we've been talking about are, are there conditions in which a group of players could compete — maybe it's for a giant fundraiser or just the collective good of the people — where you take a subset of players and, is there a protocol where they can be tested and quarantined and isolated in some way, and they could compete against one another?"
NBA teams bracing for no combine, no in-person workouts
While Adam Silver is expressing hope for a restart to the season, some teams are bracing for the worst.
According to John Rothstein, teams are already expecting the combine to be affected, possibly canceled, with no in-person workouts or in-person interviews. The NBA draft is currently slated for June 25, but that is unlikely, especially if the season gets pushed back deep into the summer months. 
In a tweet, Rothstein said teams may have to resort to Skype's video interviews since travel may be limited or unavailable for players to make in-person visits. This could make things very difficult for certain high-profiled prospects such as LaMelo Ball, Deni Avdija, Theo Maledon, and James Wiseman, who have extremely limited or no college basketball experience.
What the 2020 draft class looks like
With the cancellation of March Madness due to the coronavirus, college players were unable to bolster their draft stock in the traditional season-ending tournament. So, for NBA scouts, it's time to finalize those draft picks.
The 2020 class isn't considered top-notch by any means. There are a lot of untested, young players such as LaMelo Ball and Theo Maledon, which makes the draft interesting, but not necessarily good.
On Friday, University of Georgia 6-foot-5 guard Anthony Edwards announced he was leaving school after his freshman season and entering the draft. Most feel Edwards is the consensus first pick in the draft. Edwards averaged 19.1 points and 5.2 rebounds for the Bulldogs this season.
Here is the latest mock draft put out by The Sporting News.