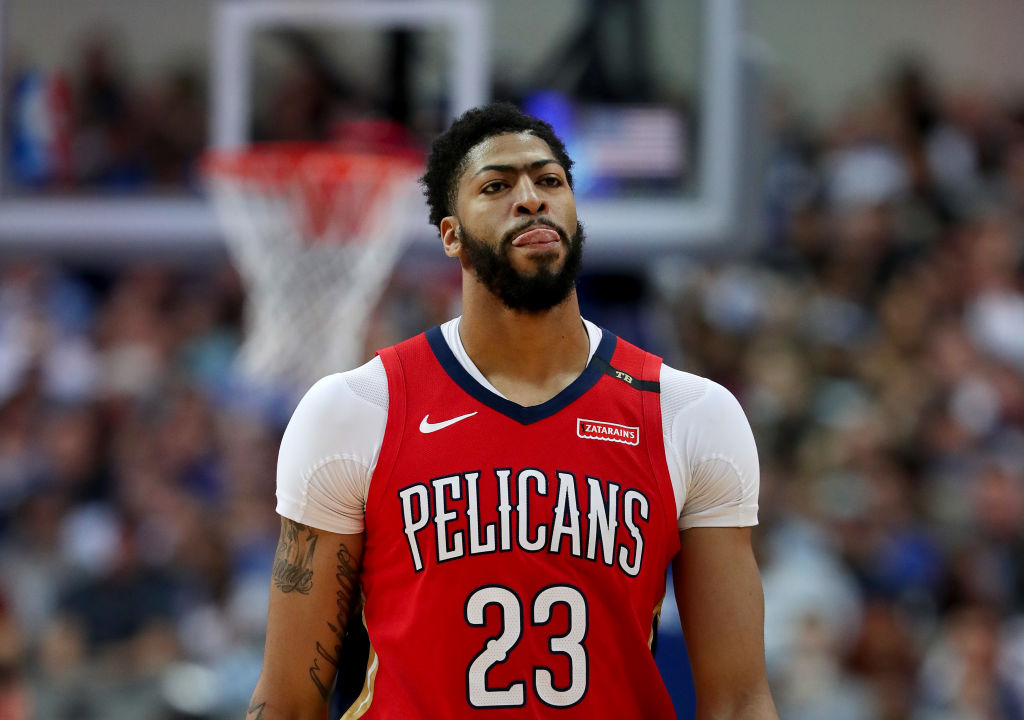 NBA: Are the New York Knicks a Sleeper to Land Anthony Davis?
Let's explore how the Knicks can land Anthony Davis in a trade and what they can do to keep him for the long-term.
When NBA star Anthony Davis requested a trade out of New Orleans during the 2018-19 season, his preferred destination was the Los Angeles Lakers. Poor management of a potential deal by former Pelicans general manager Dell Demps didn't result in a trade like Davis desired, and it got Demps fired before season's end.

It seems that Boston and the Lakers are the only destinations for Anthony Davis if and when a trade happens. However, one team that can make a play for Davis that few are talking about is the New York Knicks. We will go over how the Knicks can land AD and what they can do to keep him for the long-term.

What the Knicks can offer
If the ping-pong balls fall New York's way, then the playoff-thirsty Knicks will hold the No. 1 overall pick in the 2019 NBA draft. Duke product Zion Williamson is the consensus No. 1 pick. We haven't seen a player this hyped coming out of college in years, and Williamson could be a franchise-changing player.

Many believe the Knicks will sign two max contract players to go along with their first-round draft pick, but a sneaky move would be to offer Williams, Kevin Knox, and any other matching salaries to land Davis. Would this deal be enough to sway new Pelicans GM David Griffin? Maybe. If not, expect New York to offer multiple first rounders to sweeten the deal.

A pairing of Kevin Durant and Anthony Davis would be tough to beat in the Eastern Conference, as there aren't many big men who can slow down Anthony Davis. Since he will have an entire season left on his deal, the Knicks may need to make the playoffs to entice him to stay. If he struggles to mesh with soon to be second-year coach David Fizdale, then it could turn into a mitigated disaster for the franchise.

Giving up the future for Davis if he doesn't resign and leaves for Los Angeles would make them the laughingstock of the league, but if you aren't swinging for the fences, then what's the point?

Boston's possible trade package
Although Anthony Davis desires to play in Los Angeles, Boston is still a strong candidate to land the superstar. Any way you slice it, the Celtics have the best young players to offer New Orleans in exchange.

Now more than ever, front offices risk their future by bringing in superstars with one year left on their deals and hoping to a long-term contract. It worked for Oklahoma City with Paul George, and it could work again this offseason with Toronto and Kawhi Leonard. Boston could offer a package that includes either Jayson Tatum or Jaylen Brown, along with several other pieces to bring in the talented big man.

Danny Ainge normally wins these types of deals outright, so could he package Al Horford, Terry Rozier, Marcus Smart, and draft picks for Davis? It sounds crazy on paper, but Ainge has done similar deals in the past.
What the Lakers can offer package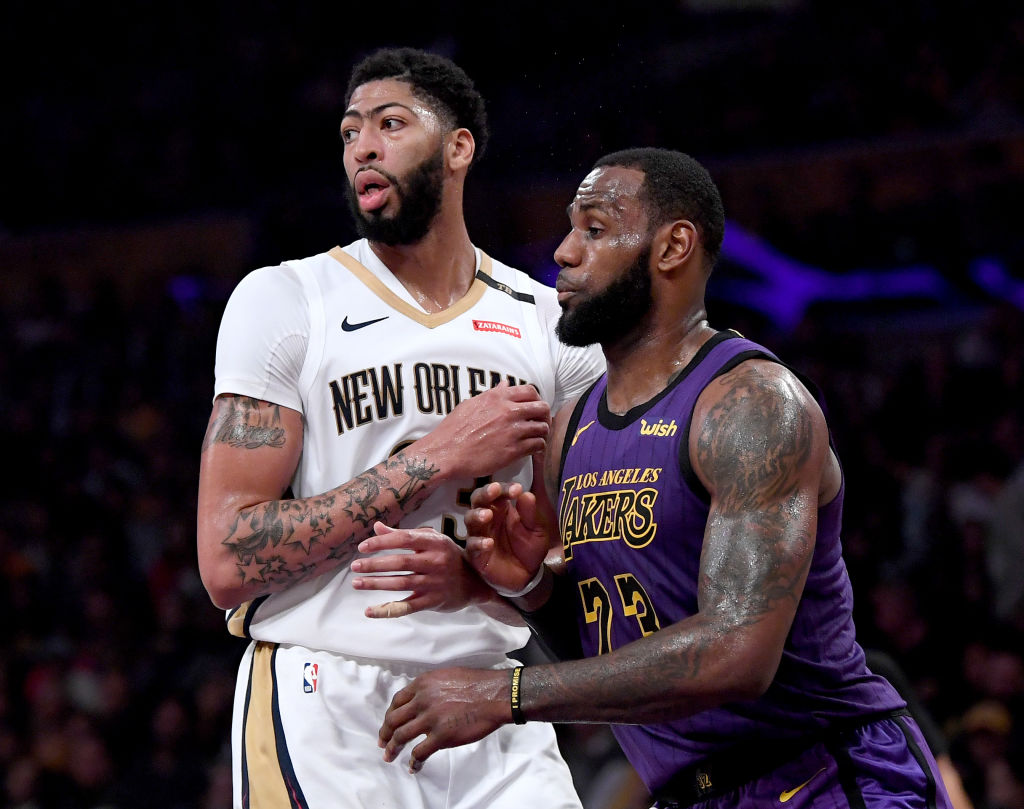 Both the Knicks and Celtics can make deals that will entice the Pelicans, but the Lakers are still the favorite to land him. A package of Lonzo Ball, Brandon Ingram, Kyle Kuzma, and other young pieces could be enough for New Orleans to move Anthony Davis to L.A.

Davis and LeBron James could make the playoffs out West with a roster built around them, and the Lakers could be championship contenders in a year or two with James and AD leading the way.

Where do you expect Anthony Davis to land?
Do you think Davis will end up in Los Angeles, or do you think the Knicks can make an actual run at the all-star big man? With Davis seemingly dead-set on L.A., do the Celtics have a shot?