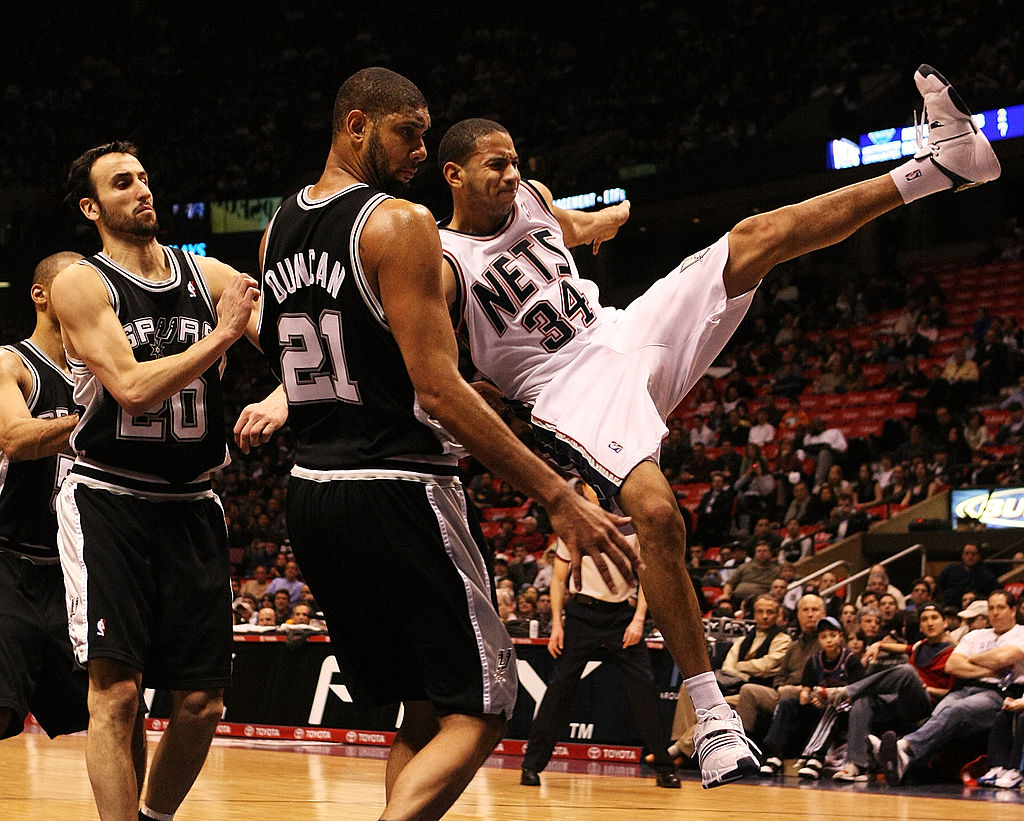 10 NBA Players Who Turned Out to be 1-Hit Wonders
These 10 NBA players turned out to be one-hit wonders who had one career year in the league and didn't do much after that.
The route to NBA stardom isn't easy, but there have been several players that had at least one shining season to highlight their careers. Players could put up an MVP-caliber season, such as Isaiah Thomas (who did it a few years ago with the Celtics averaging more than 29 points per game), or just simply perform at a statistical level that had never been seen before in their career. Still, not everyone can sustain a high level of play after their career year. Let's look at 10 NBA players who had one hit wonders in the league and didn't do much after that.
10. Antoine Carr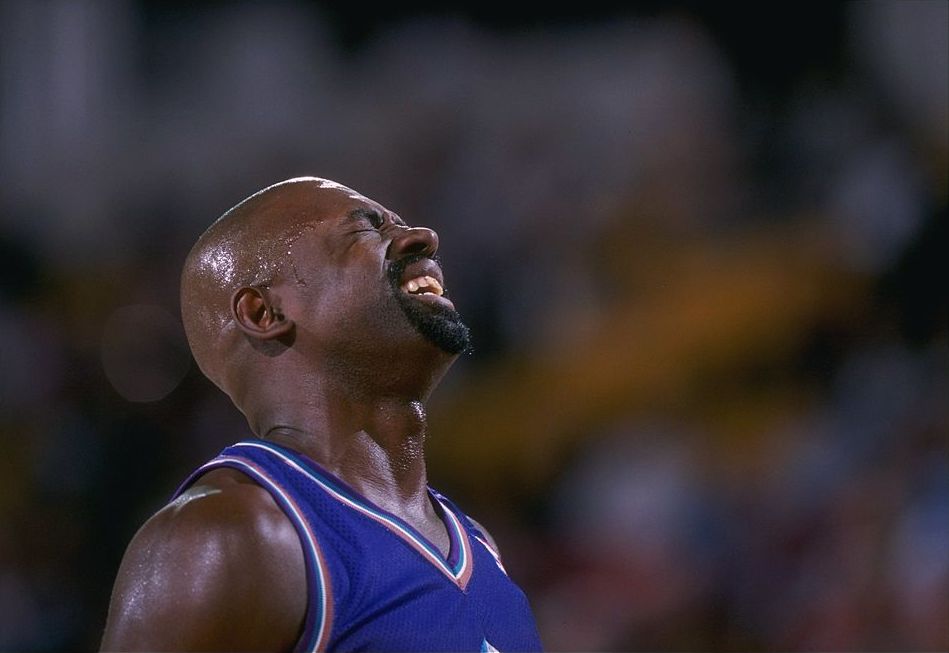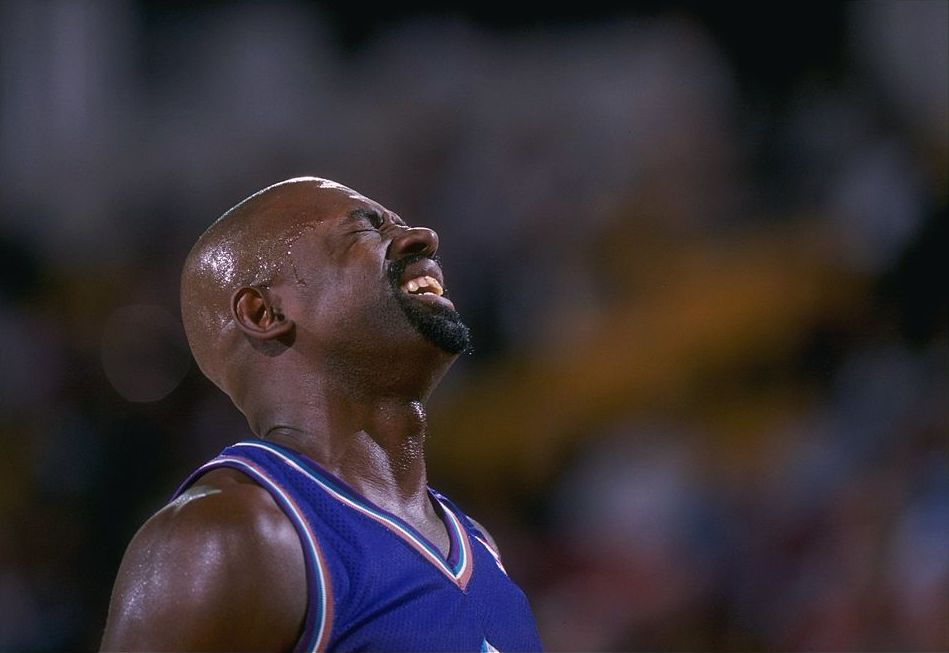 The Sacramento Kings acquired Carr through a trade with Atlanta during the 1989-90 season. Kings fans expected big things out of him heading into the 1990-91 campaign, and he would go on to have the best season of his career by scoring more than 20 points per game. Carr never came close to that kind of output again, and the Kings dealt him after the season.

9. Josh Howard
Howard was a very versatile wing player coming out of Wake Forest. Dallas drafted him in the first round of the 2003 NBA draft with the 29th pick. His career year came in 2007-08. He averaged more than 19 points and seven rebounds per game, and he made to the All-Star game. Instead of becoming one of the top NBA players, Howard suffered a sharp decline soon afterward, dropping to single-digit points per game in two seasons.

8. Darius Miles
Miles was a top high school prospect when he was drafted by the Los Angeles Clippers in the 2003 draft with the No. 3 overall pick. He had the size and ball-handling skills to be a very good point forward, but he could never play consistently.

That didn't stop him from having one really good season for the Trailblazers, as he averaged over 14 points and four rebounds per game in the 2005-06 season. Injuries cut his career short, and he was out of the league by the age of 27.

7. Jamaal Magloire
Charlotte wanted a dominant big man when they drafted Magloire in the 2000 draft. He never entered the upper echelon of NBA players of the day, but he did average 13 points and 10 rebounds in the 2003-04 season, which earned him the only All-Star game appearance of his career.

6. Aaron Brooks
Coming out of Oregon, Brooks was viewed as a quality prospect capable of creating his own shot. The Rockets drafted him, and he showed a few flashes of quality play, but couldn't put everything together to help keep the Rockets in contention in the West. Brooks enjoyed one spectacular season, as he averaged nearly 20 points and six assists per game and was named the NBA's Most Improved Player in the 2009-10 season.

5. Dana Barros
Barros finished his career averaging 10.5 points per game, but he had one phenomenal season when he nearly doubled that mark. He put up 20.6 points and 7.5 assists per game during the 1994-95 campaign for the 76ers. We'd say those numbers qualify to make Dana Barros one of the NBA players who were one-hit wonders.

4. Devin Harris
Harris is still kicking around the league in 2019, but there was a time when he was viewed as one of the best point guard prospects in college basketball. The Mavs selected him in the first round of the 2004 NBA draft. He was traded to New Jersey during the 2007-08 season.
Harris shined in his first full season with the Nets as he averaged 21 points per game including a season-high 47 point performance. Devin Harris is back in Dallas where he will most likely retire within a season or two.

3. Tyreke Evans
When the Sacramento Kings drafted Evans, they were looking for a combo guard that could score and distribute the ball. Evans averaged 29 points per game in his only season at Memphis, and immediately became a bright spot for the Kings as they were trying to end a playoff drought.

Evans was a dynamic player for Sacramento as he became just the fourth rookie in league history to average 20-5-5 for a full season. The Kings believed they had one of the best NBA players on their hands, but Evans has never come close to replicating his remarkable rookie season. Since then, Evans has had average seasons at best and is currently playing for the Pacers with the playoffs in sight.

2. Mike James
You can't mention one-hit wonder NBA players and not discuss Mike James. He makes the list for two reasons. First, he was well past his peak when he had his breakout season, and second, all signs pointed to him failing in Toronto after numerous issues with coaches and teammates.

James seemed destined to turn back the clock when he averaged more than 20 points and close to six assists per game during his age 30 season in 2005-06. He also shot over 47% from the field, and all those figures were career-highs. Two years later, however, he was back to putting up five points per game in limited action.

1. Jeremy Lin
You had to figure Linsanity was going to be the No. 1 pick for this list. During his run of games as a Knicks starter in 2011-12, Lin took control of the sports universe. He averaged more than 14 points and six assists per game, and he turned his short 26 game debut into a multi-year deal with the Rockets. Lin is still a quality player coming off the Raptors bench, but fans thought he might become one of the best NBA players thanks to his one-hit wonder season.

What other NBA stars were one-hit wonders?
After looking at our list of the 10 one-hit wonder NBA stars, is there anyone on an active roster that could make this list someday? Or, is there a glaring omission we overlooked?