NBA: There's no bad Blood Between the Lakers and Pelicans Over the Anthony Davis Trade
When a team trades a superstar, there is usually a lot of bad blood between the player and the franchise. Anthony Davis is one of the NBA's top players, and it didn't come as a surprise to anyone that he requested a trade out of New Orleans. The Lakers had to give up a bunch to land him, but they got their man.

The Pelicans received a lot of promising young prospects in return for Davis, so let's look at the trade and explore why the deal was great for both parties.

Asking for a trade
When he realized the Pelicans were stuck between a rebuild and win-now mode, Davis requested a trade to the Los Angeles Lakers. That immediately brought on speculation about collusion from LeBron James and Magic Johnson.

James and Davis both have the same agent in Rich Paul, who is part owner of LeBron's Klutch Sports agency. We don't think there was any tampering; we just feel Davis was tired of the of being the face of a poorly-run franchise in New Orleans.

Tension in Los Angeles
When NBA fans first learned about a potential trade for Anthony Davis, many young players on the Lakers were included in the deal. That led to a lot of tension in the locker room as the players who were included in the potential deal had to continue to play for a franchise and a superstar player in LeBron that did not want them there.

Fans of opposing teams chanted "LeBron's gonna trade you" during games, and you could tell it clearly messed up the psyche of some of them.

A done deal, finally
When news broke that the Lakers traded for Anthony Davis, it turned the Lakers into an immediate title contender. They gave up Lonzo Ball, Brandon Ingram, and Josh Hart, along with three first-round picks to secure a superstar. Pelicans executive David Griffin said Lakers GM Rob Pelinka was "fair and direct" during the negotiation process, which made a deal easier to happen. That's why there's no bad blood between the two teams.

It initially seemed like Davis was playing hardball by asking for a trade, but he actually did the Pelicans a favor. They received a nice package of players and picks, and the Lakers got the superstar to pair with LeBron James.

On paper, it looks like an easy win for the Lakers. None of the players in the deal are anywhere near the caliber of Davis even when he's playing at 50% of his current level. However, the first-round picks may be valuable assets down the road.

What does it mean for Anthony Davis' career?
The move gives Anthony Davis the opportunity to play with the superstar that he never got in New Orleans. He had a few months with DeMarcus Cousins (who also joins him in Los Angeles), but when Cousins tore his Achilles, that made the Pelicans an afterthought in the Western Conference playoffs.

Davis has a great chance to win championships alongside James, and if he signs a supermax contract next year, he will be the face of the franchise once LeBron retires.

How the trade impacts the young players in the deal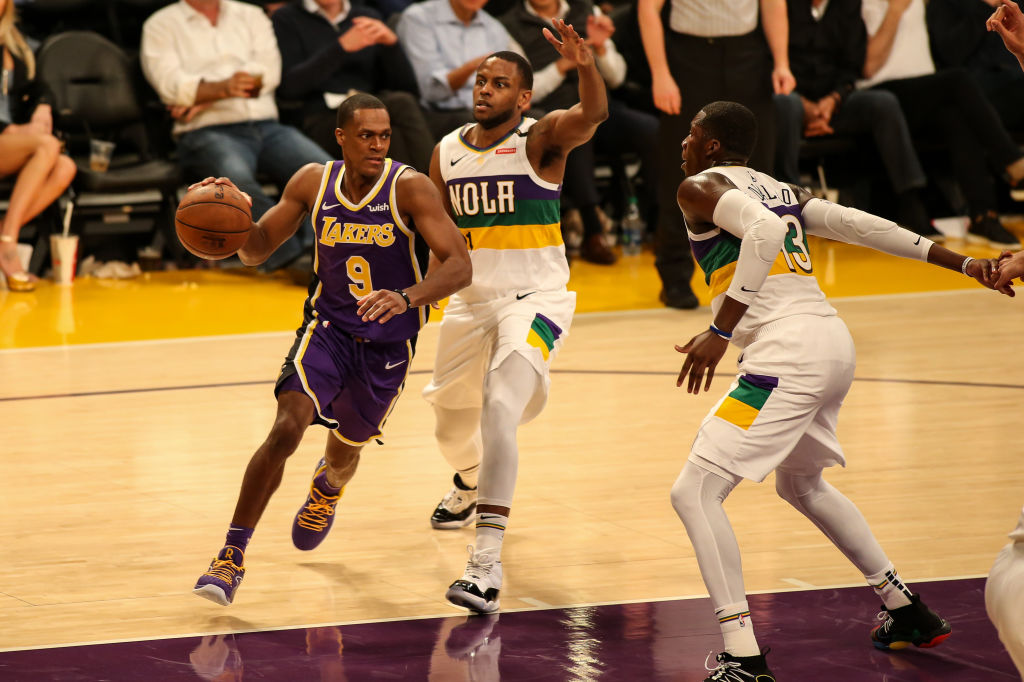 The Pelicans pick up to former No. 2 overall picks in Brandon Ingram and Lonzo Ball. Ball is one of the most underrated passers in the NBA. He simply makes all of his teammates better even going back to his UCLA playing days.

Ingram is a scorer who started to come into his own last season. The comparisons to Kevin Durant haven't turned out that way, but he can still be a good second or third option in an offense.

Josh Hart is likely trade bait, as there isn't much room in the backcourt with Jrue Holiday and Ball getting a majority of them. We think all three of these players could do good things in New Orleans and they could be a sneaky pick to make the playoffs in 2020.