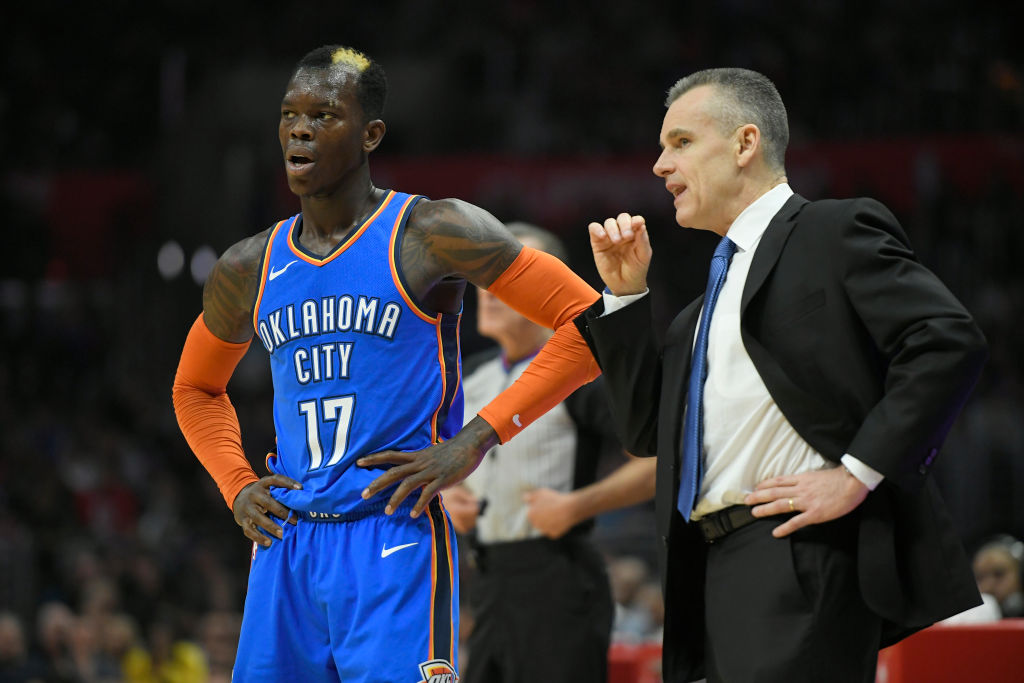 NBA: Why it Makes Sense for the Thunder to Start Over Again
The Oklahoma City Thunder moved their two most talented players, cleared salary, and stockpiled draft picks to jumpstart their rebuild.
The Oklahoma City Thunder entered the 2019 offseason as possible contenders for the NBA championship. After a dizzying amount of free agent moves by general manager Sam Presti, the team looks vastly different from what fans expected to see heading into October. They moved their two most talented players, cleared salary, and stockpiled draft picks. Let's look at the reasons OKC should start over and build a new foundation to become a perennial contender again.
Trading Paul George
When Kawhi Leonard opened up his free agency negotiations, he gave the Clippers an ultimatum to sign him: trade for MVP candidate Paul George. George had two excellent seasons in Oklahoma City. He put up 28 points, eight rebounds, and four assists while finishing third in the MVP race in 2019.

Thunder general manager Sam Presti got one of the biggest hauls in NBA trade history, landing Shae Gilgeous-Alexander, Danilo Gallinari, and five first-round draft picks, plus two additional pick swaps.

Gilgeous-Alexander is one of the bright young point guards in the league, and he could turn into a valuable asset for the Thunder.

The big trade chip is an unprotected first-round pick from Miami in 2021, one of the most coveted draft classes we have seen in quite some time.

Saying goodbye to an MVP
After the Paul George trade, Russell Westbrook also requested to move on from the team he called home for 11 seasons. The Thunder traded him to the Houston Rockets for Chris Paul in another stunner of a move the NBA didn't see coming. Westbrook's overall numbers declined across the board last season, but he still put up his third consecutive season averaging a triple-double.

He reunites with former teammate James Harden, and the Rockets will look to stay in contention out West with that duo leading the way. Westbrook and Harden could average over 25 points per game each in coach Mike D'Antoni's offense, and Houston could be a scary matchup in the first or second round of the playoffs.

The Chris Paul era?
Recent reports indicate that OKC wants to keep Chris Paul on the team until the trade deadline. Moving him in February would be a smart move, as Presti might be able to get a few more first-round picks if Paul has an excellent season. When healthy, Paul can still be one of the league's best point guards. He averaged 15 points and nine assists last season for the Rockets, and hasn't lost too much of a step defensively.

The Thunder could also deal Paul before the season starts, and Miami seems to be the front runner at this point. The Heat wants a star to pair alongside Jimmy Butler, and a one-two punch of Butler and Paul could turn the Heat into a playoff team in the East. 

A complete rebuild?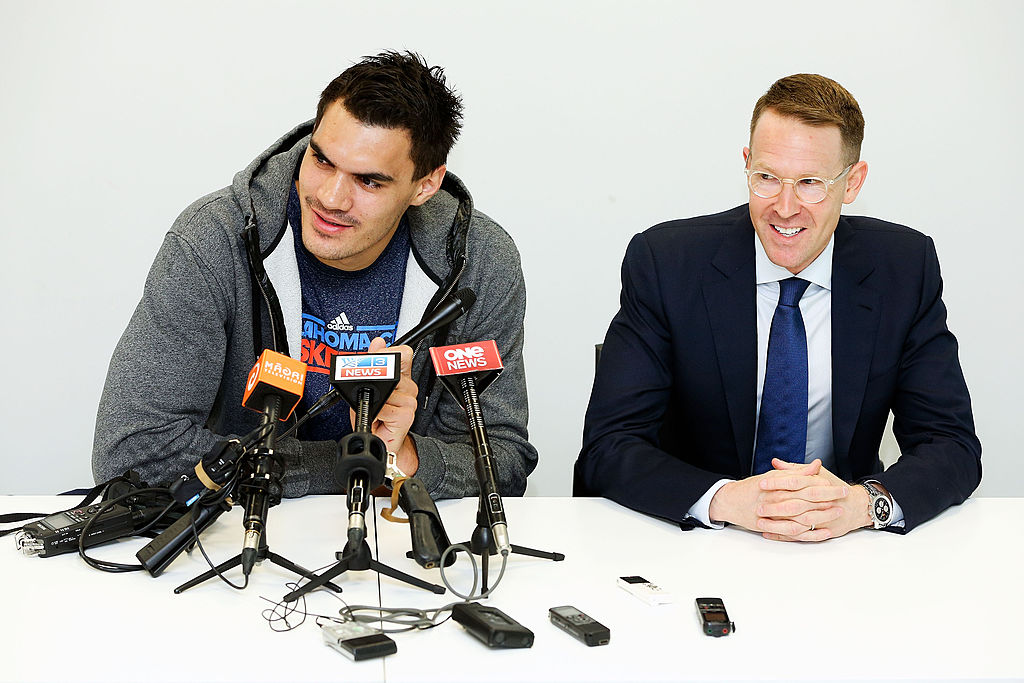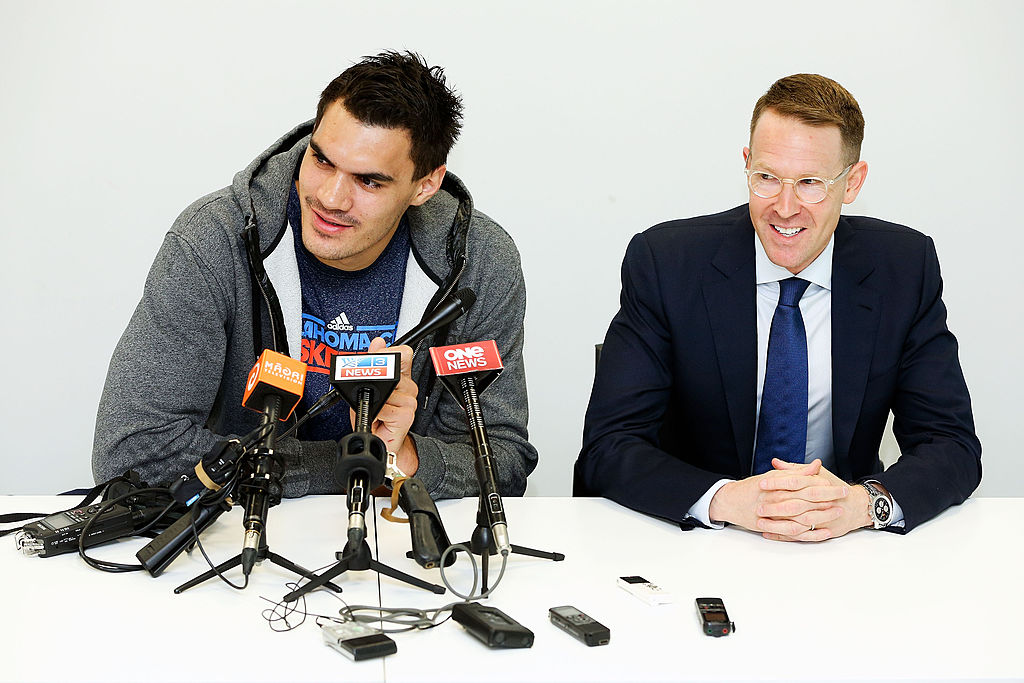 Dealing Paul pretty much throws away any chance at the playoffs this season for the Thunder. The Western Conference is stacked with teams with championship aspirations, so a lineup with no clear-cut No. 1 option would be hard-pressed to fight for a playoff spot. The draft picks the Thunder have could be used to trade for other superstars, but we think it would be smartest to use them to build out another young nucleus.
By clearing out the George and Westbrook contracts and stockpiling draft picks, Presti and the Thunder are well-positioned to make a run at top free agents and draft picks in 2021 and beyond.
Is Sam Presti the right man for the job?
Presti has a track record of smart draft picks and excellent trades, but this may be his finest work. Some of his late-round selections include Serge Ibaka and Andre Roberson, key players on successful Thunder playoff teams. We have no doubt in our mind that he can turn the team into a championship contender again, and think he can have OKC in the playoffs again real soon.