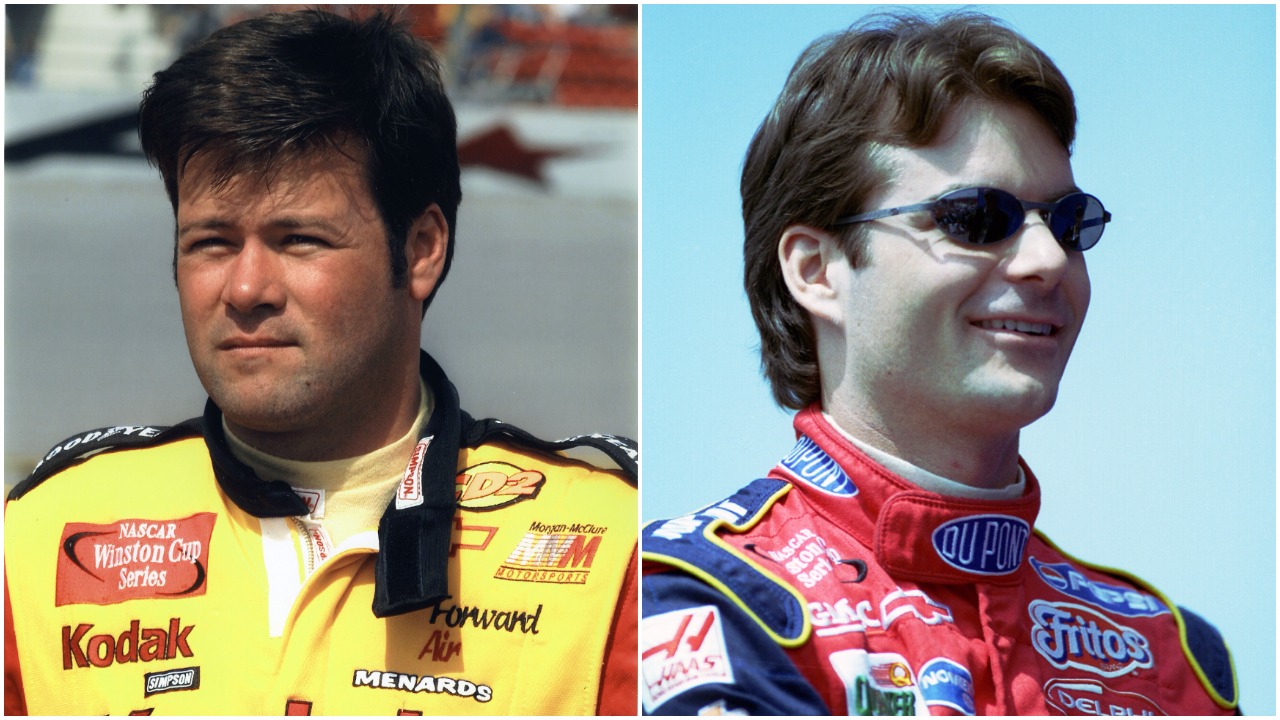 NBC Cost Robby Gordon a Chance at Victory During a NASCAR Race at Watkins Glen in Which Jeff Gordon Made Cup Series History
An NBC camera cost Robby Gordon a chance at victory at Watkins Glen International in the same race in which Jeff Gordon made NASCAR history.
Over the course of his 25-year career in the NASCAR Cup Series, Hall of Famer Jeff Gordon took nine checkered flags on road courses, the most in history. Four of those victories came in a five-year span at Watkins Glen International, the last of which dramatically came in 2001, giving the "Rainbow Warrior" the record.
But the 2001 Global Crossing at The Glen was not only known for how Jeff Gordon won it but also for how Robby Gordon lost it.
An NBC camera cost Robby Gordon a chance to win at Watkins Glen International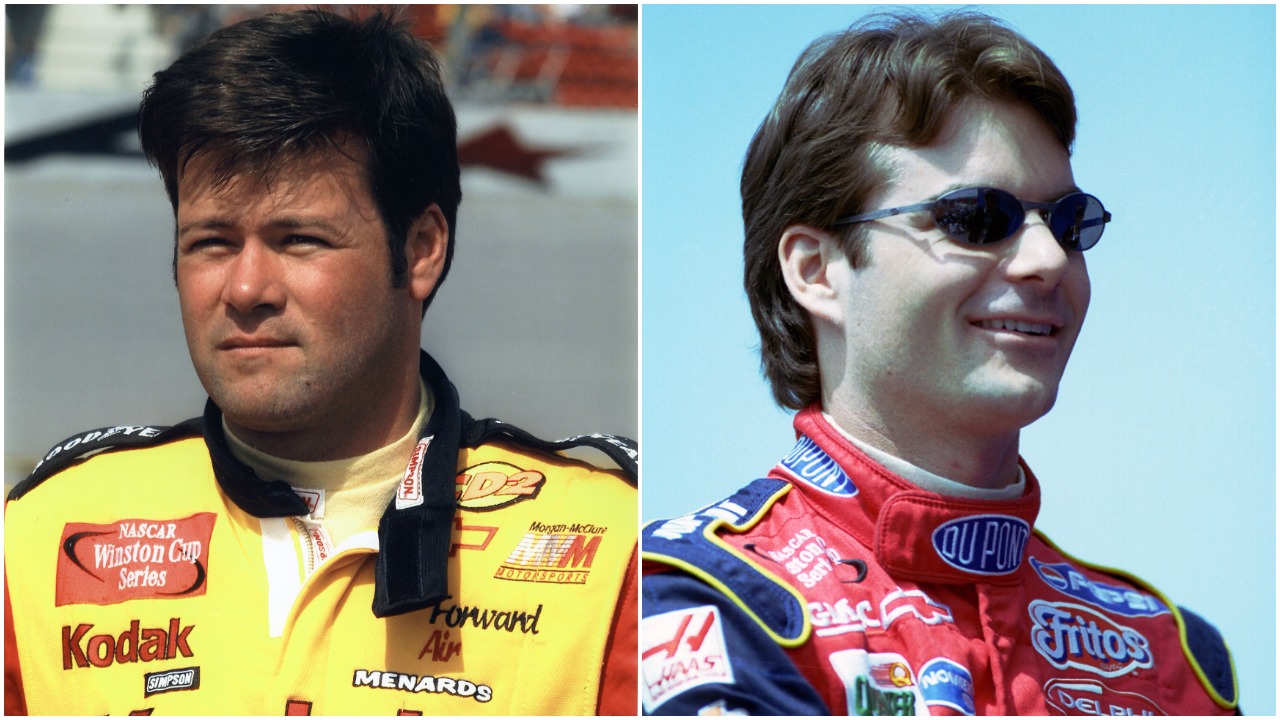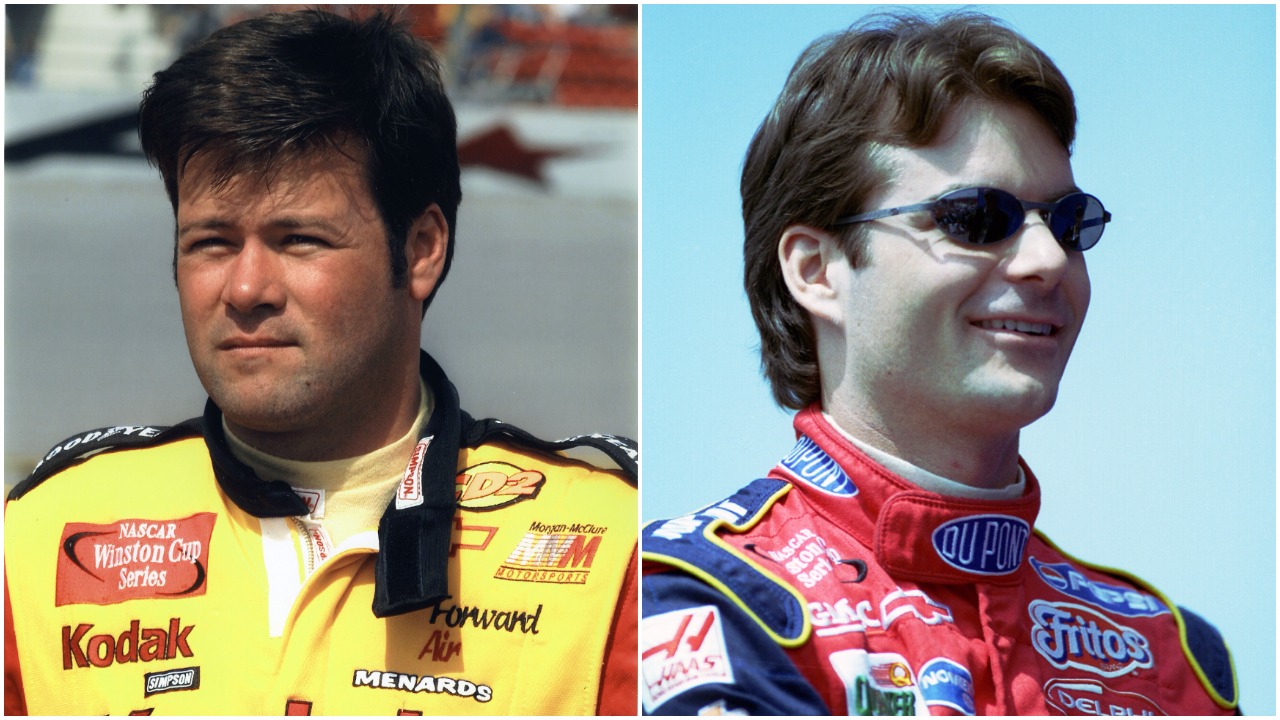 The 2001 edition of the Global Crossing at The Glen at Watkins Glen International was Robby Gordon's fourth start in the No. 31 car for Richard Childress Racing after driving earlier in the season for both Morgan-McClure Motorsports and Ultra Motorsports.
Gordon began the 90-lap race in fourth position, his highest starting position of the year, and had the most dominant car early on. Overall, he led 13 laps and essentially kept himself within the top five all afternoon.
However, about two-thirds of the way through the race, an onboard camera installed by NBC caught fire while Gordon was in the pit, ending his afternoon.
It was the final race that year in which he led a lap until the season finale in New Hampshire, where he led 17 laps on the way to his first-ever Cup Series victory.
Jeff Gordon edged Jeff Burton by 0.172 seconds to take his fourth checkered flag at Watkins Glen in five years
Jeff Gordon came into the 2001 Global Crossing at The Glen having won three of the previous four NASCAR Cup Series races at Watkins Glen. After winning three in a row from 1997 to 1999, he finished 23rd in 2000 and began the 2001 race in the 13th position.
He moved his way toward the front of the pack as the race moved along, boldly passed Jeff Burton on the Inner Loop at Watkins Glen with 12 laps remaining, and hung on for a 0.172-second victory, his fifth of the season.
It was Gordon's fourth win at Watkins Glen, at the time the most in history, and his seventh Cup Series victory on a road course. The win made him the all-time leading winner on the Cup Series on road courses, breaking him out of a three-way tie with Rusty Wallace and Bobby Allison.
Jeff Gordon would add two more wins on road courses, both at Sonoma Raceway.
Robby Gordon won his final NASCAR Cup Series at 'The Glen' in 2003
As for Robby Gordon, he would also earn two victories on road courses, both of which came in 2003.
In June, he edged out Jeff Gordon by 0.553 seconds at Sonoma Raceway at the Dodge/Save Mart 350 and then defeated Scott Pruett by 2.335 seconds at Watkins Glen in August, which turned out to be the final victory of his Cup Series career.
Stats courtesy of Racing Reference
Like Sportscasting on Facebook. Follow us on Twitter @sportscasting19 and subscribe to our YouTube channel.