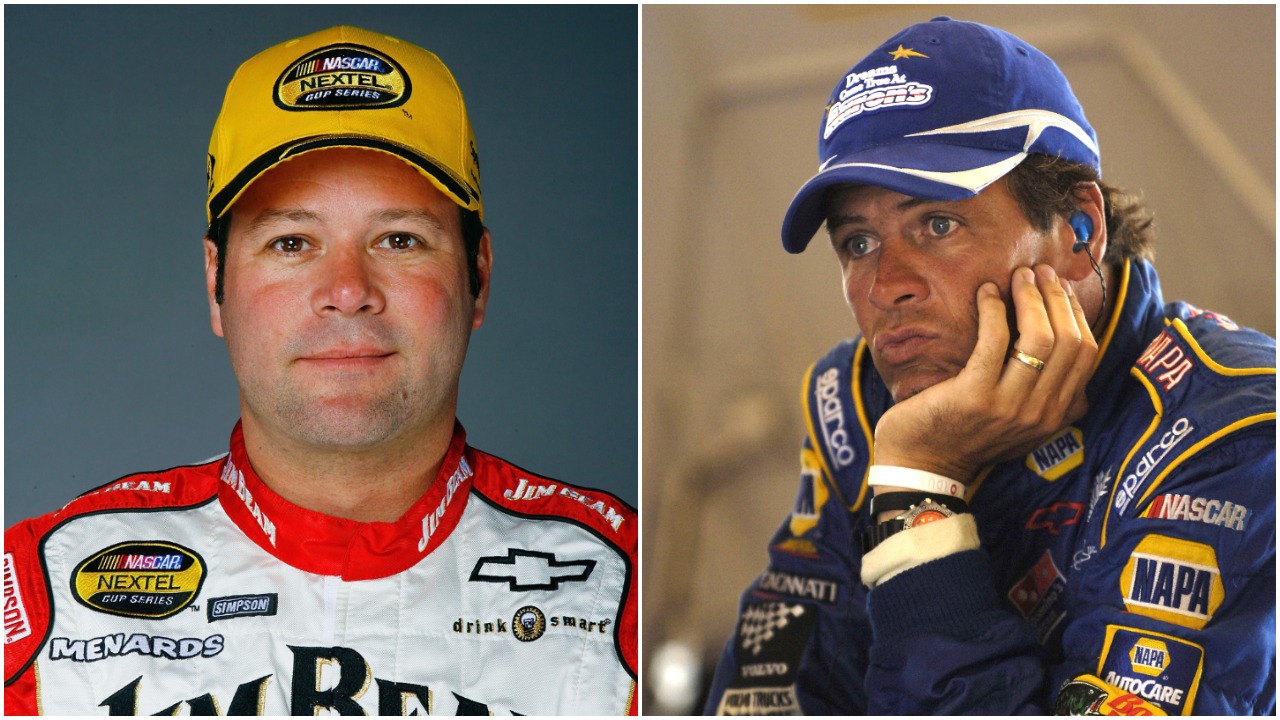 Robby Gordon Lost $35,000 for Walking Into Oncoming Traffic at New Hampshire Motor Speedway Just To Confront Michael Waltrip
Robby Gordon walked into oncoming traffic at New Hampshire Motor Speedway to confront Michael Waltrip after Waltrip put him into the wall during the running of the 2005 Sylvania 300.
NASCAR has had its fair share of "bad boys" and it's safe to say that most would likely put Robby Gordon in that category. The three-time Cup Series winner was involved in a number of controversial incidents during his 19-year run in NASCAR's premier series, one of which came at New Hampshire Motor Speedway in 2005 involving Michael Waltrip.
Unhappy with being turned into the wall by Waltrip during the running of the Sylvania 300, Gordon went in an unusual direction in response as he actually walked onto the track as cars were barreling down on him, an action that ended up costing him a nice chunk of change.
Robby Gordon walked onto the track at New Hampshire Motor Speedway after Michael Waltrip turned him into the wall, which cost him $25,000
On the 191st lap of the 2005 Sylvania 300 at New Hampshire Motor Speedway, Gordon was slowing down on the backstretch of "The Magic Mile" as the caution flag had come out following an incident between Mike Bliss and Joe Nemechek. But as Gordon slowed coming off turn two, Waltrip hit him from behind and sent him directly into the wall.
As Waltrip came by on the following lap under caution, Gordon attempted to back his No. 7 Jim Beam Chevrolet into Waltrip's No. 15 NAPA Auto Parts Chevy but missed. But Gordon certainly wasn't done as he then exited his car and waited for Waltrip to roll back around again.
Actually, Gordon didn't completely wait for Waltrip to roll through as he actively sought out the No. 15 by walking into oncoming traffic as the field came through, legit making cars swerve to avoid hitting him as he tracked down Waltrip. When he finally found him, he chucked his helmet at Waltrip's door, a helmet that Tony Stewart almost hit as he came by, before finally making his way to the ambulance to get checked out.
Gordon was fined $25,000, 25 driver points, and 25 car owner points for his actions. But there was more to come.
He was also fined $10,000 for comments he made after the race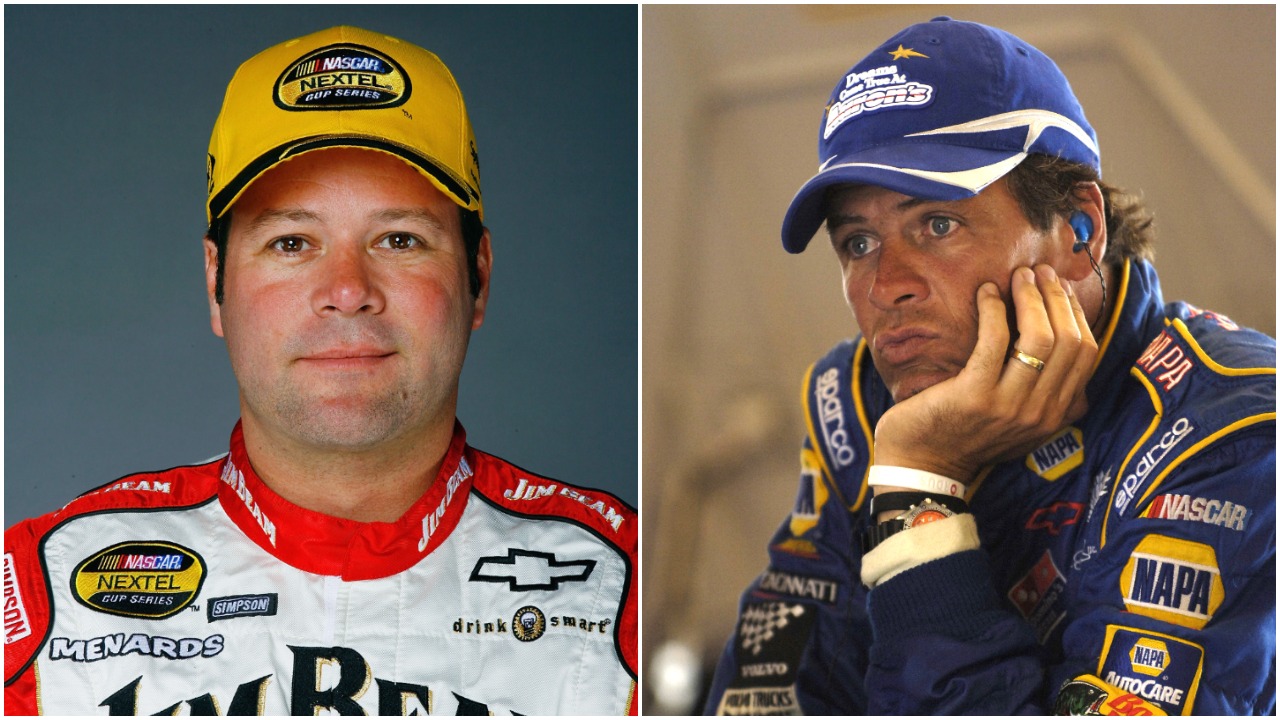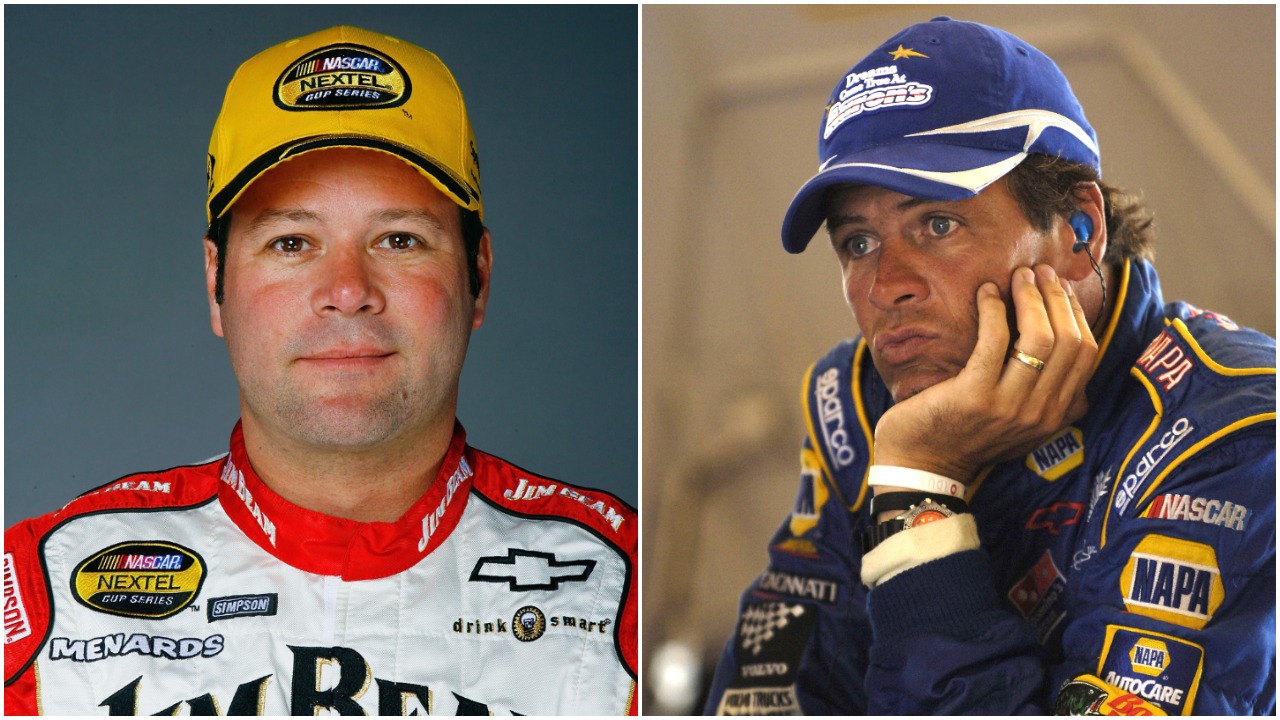 Following the race, Gordon was clearly still upset about what had transpired and let everyone know in an interview just how he felt about Waltrip. It only lasted about 10 seconds but he certainly got his point across.
"You know Michael, everyone thinks Michael's this good guy. He's not the good guy like he acts he is. The caution was out and he wrecked me. And…he's a piece of s—."

Robby Gordon on Michael Waltrip
Come on, Robby, tell us how you really feel. For his comments, Gordon was fined an additional $10,000 and docked another 25 driver points. But the story didn't finish there as the two got into it again the following year on the very same track.
Gordon brake-checked Waltrip at New Hampshire Motor Speedway the following year
The following year during the running of the Lenox Industrial Tools 300 at New Hampshire Motor Speedway, Gordon and Waltrip bumped doors early on but then got at it on a much bigger scale later on.
With the race under caution with only a few laps remaining, Waltrip hit Gordon in the rear much like he had the year before. Only this time, it was because Gordon wanted him to as he clearly brake-checked Waltrip, whose new No. 55 Dodge (like Gordon, Waltrip had become an owner-driver) suffered nose and radiator damage and had to be pushed back to the garage, eliminating him from the race. As for Gordon, he suffered no extensive damage and finished 19th.
Stats courtesy of Racing Reference