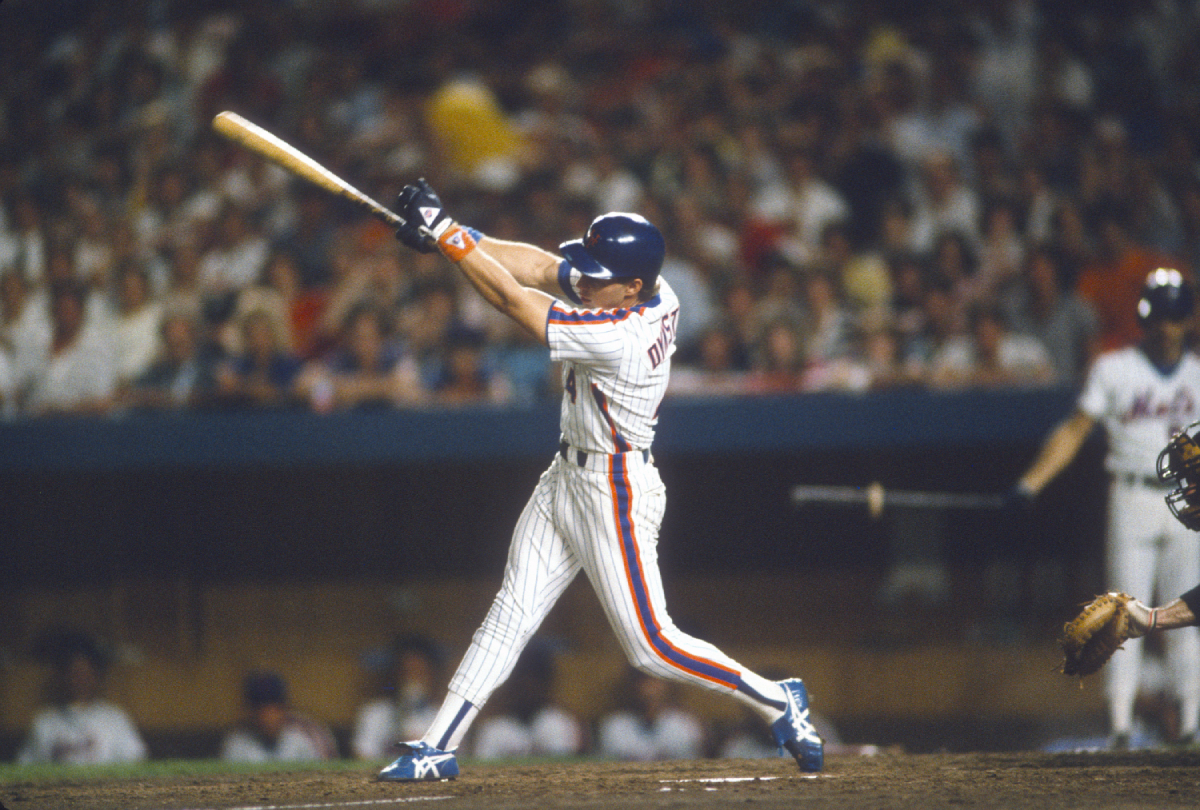 Need Election Coverage? Lenny Dykstra Has It at 'Nails News Network'
Need some presidential election coverage? Former MLB player Lenny Dykstra has it all for you at 'Nails News Network.'
Former New York Mets baseball player Lenny Dykstra continues to entertain on social media. During this presidential election, Dykstra has said he will be bringing you live election coverage on Nails News Network (NNN) and he promises the results will be more entertaining honest than "what the media puts out there." Dykstra has been in the news lately for the wrong reasons, but tonight his Twitter feed might just as entertaining as any.
Lenny Dykstra lived up to his nickname as a player
Known as 'Nails' for being a tough, gritty player, Lenny Dykstra had himself a pretty good baseball career. Dykstra was drafted right out of high school in the 13th round of the 1981 MLB draft by the New York Mets. Dykstra made his big-league debut in May of 1985 and played in 83 games that season.
In 1986, Dykstra played a big role in guiding the Mets to a World Series title. In just his second year in the big leagues, Dykstra hit .295 in 147 games and stole 31 bases. He played four-plus seasons in New York before being traded to the Philadelphia Phillies.
In his first full season with the Phillies in 1990, Dykstra led the league in hits with 192. He also led the majors in on-base percentage at .408. Dykstra made the first of his three MLB All-Star Game appearances during that season. In 1993, he led the league in hits once again and then was an All-Star once again during the 1994 and 1995 seasons.
Lenny Dykstra has a big problem with one of his Mets teammates
The 1986 season was a big one for the New York Mets. They defeated the Boston Red Sox in the World Series, but Lenny Dykstra has a problem with one of his former teammates. Ron Darling, a pitcher on that World Series team, accused Dykstra of using a racial slur aimed at former Boston Red Sox pitcher Dennis 'Oil Can' Boyd.
The incident allegedly took place prior to Game 3 of the World Series. According to The New York Post, Boyd and several of Dykstra's teammates couldn't recall the incident. Dykstra filed a suit against Darling. The judge dismissed the suit, saying Dykstra's tarnished image was a result of his own doing.
Dykstra has since gone on several anti-Darling rants. In 2019, Darling, a baseball analyst, took a leave of absence from his job to deal with a cancerous mass in his chest. Dykstra believed Darling needed a break because he was getting so much heat from his book. Dykstra has gone so far as to say Darling is faking his cancer.
Tune into 'Nails News Network' for your election coverage
Lenny Dykstra has had quite a few memorable Twitter moments. He's not bashful and he states things as he sees them. Dykstra said he is prepared to being you his own election coverage right on his Twitter feed.
"I hope you'll join me at Nails News Network tonight for coverage of the big presidential election," Dykstra said on Twitter. "I guarantee you it will be a lot more entertaining and a hell of a lot more f—ing honest than what the media puts out there. So get on board and join me tonight and God bless America."
Who knows what's in store at Nails News Network, but Dykstra is likely right that it will likely be entertaining. Be prepared for some wild antics and some Ron Darling bashing as NNN brings you up to date on what's going on in Lenny's world.