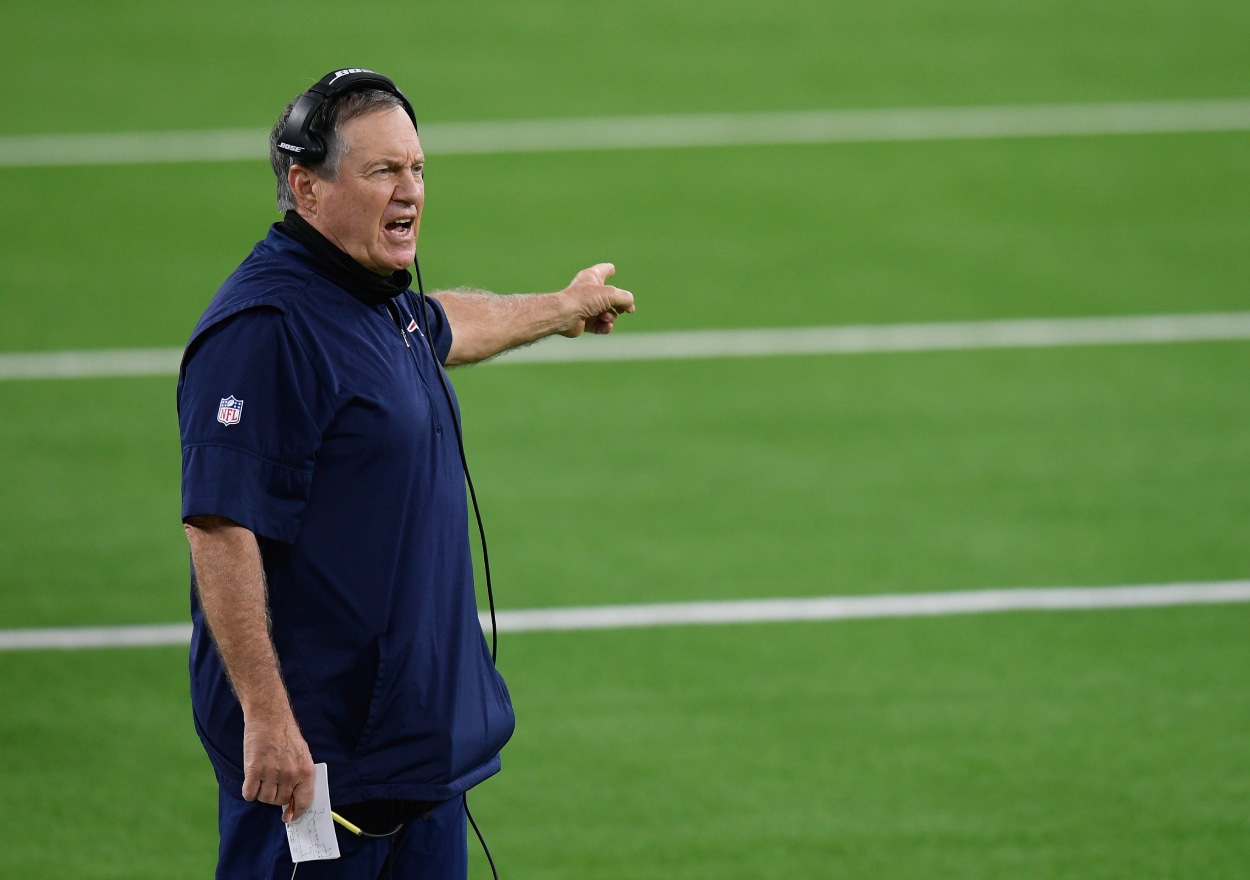 New England Patriots: Former OL Purposely Got Into a Car Accident So Bill Belichick Wouldn't Cut Him
Bill Belichick has no problem putting his foot down if a player is late for a meeting. Rich Ohrnberger certainly knew that.
Bill Belichick doesn't mess around. Not only does the New England Patriots head coach strive for perfection on the football field, but he does the same off it. That includes punctuality.
Former Patriots offensive lineman Rich Ohrnberger knew it well. When his phone died in the middle of the night, and his alarm didn't sound, he knew he was in trouble. He couldn't be late for a meeting. Ohrnberger recently revealed he intentionally got into a car accident so Belichick wouldn't cut him for being tardy.
Bill Belichick has always been tough with his New England Patriots players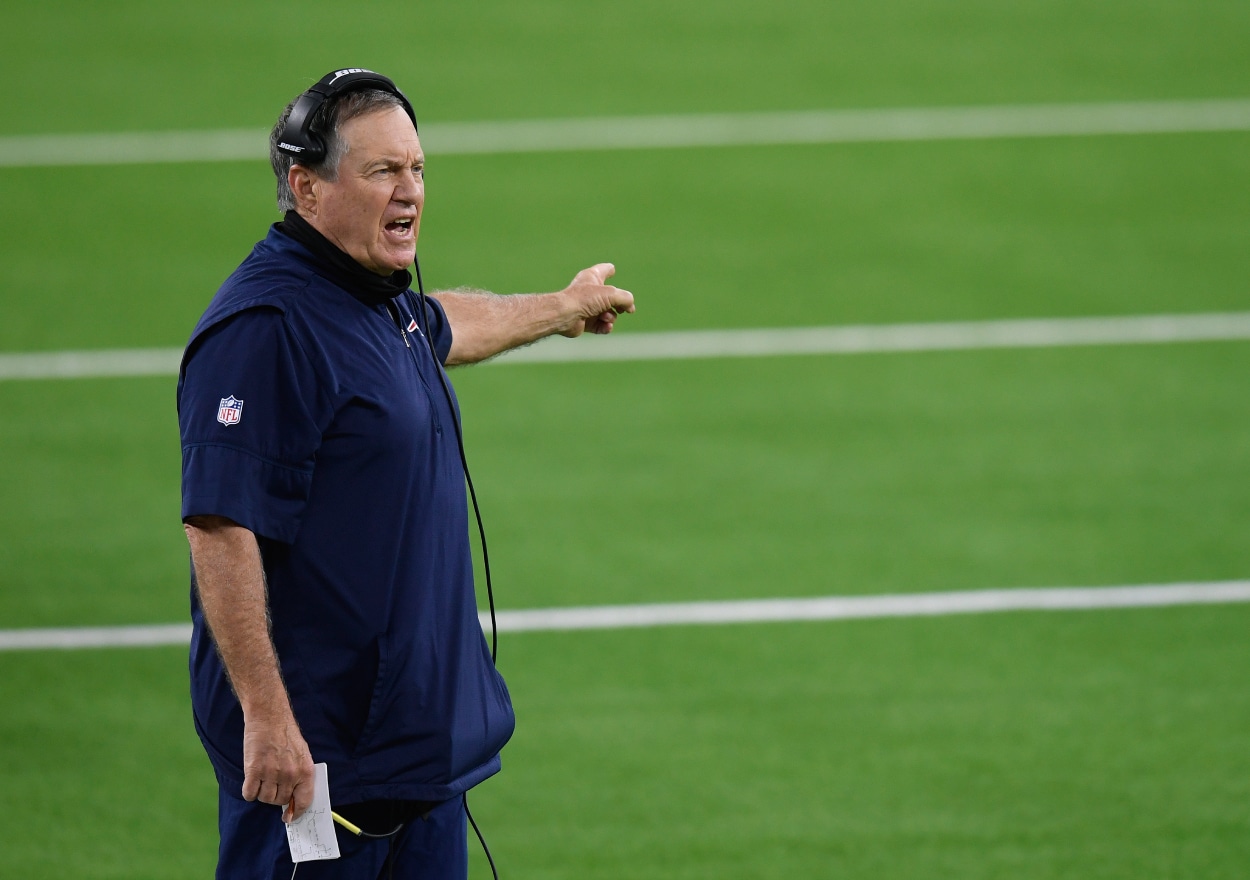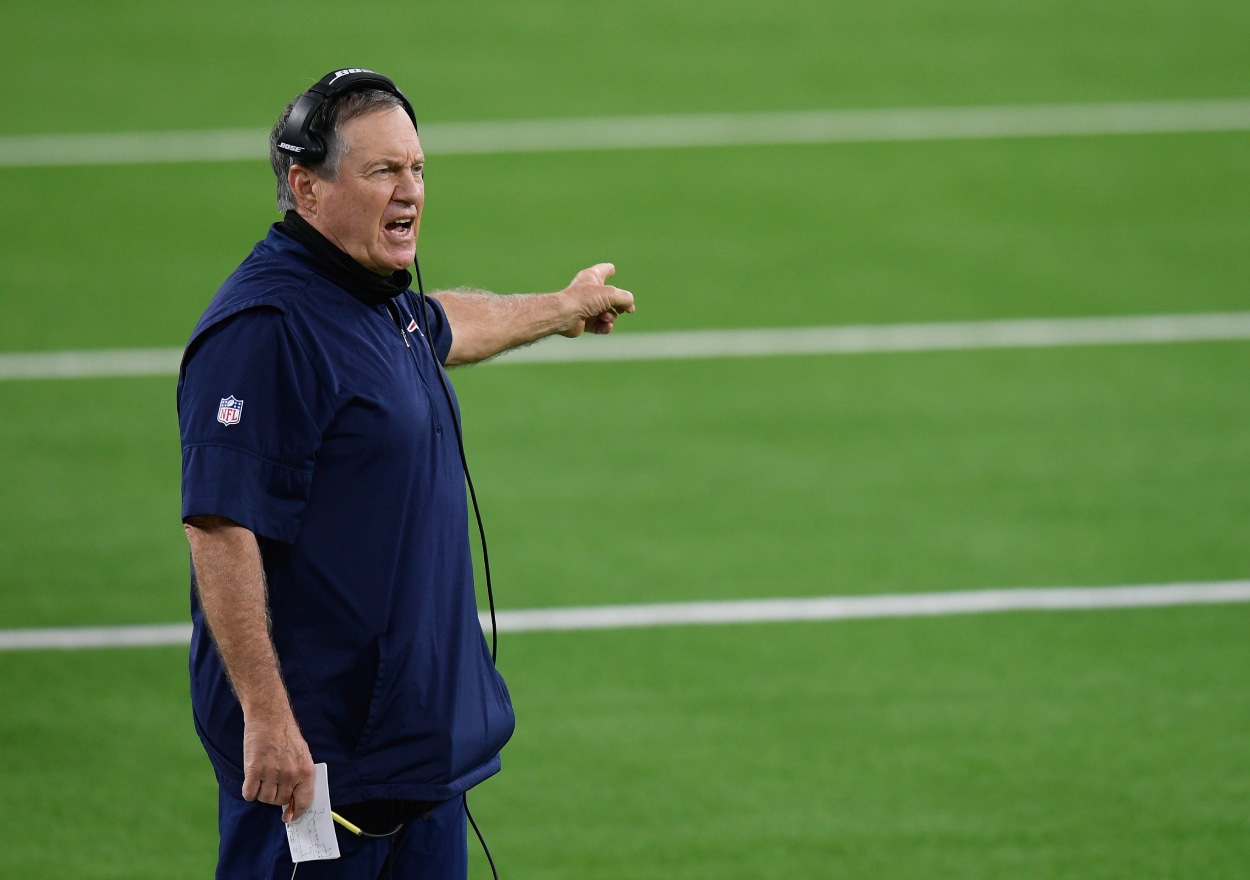 Remember Jonas Gray? Gray had himself quite an afternoon on Nov. 16, 2014. The former Patriots running back racked up 201 yards on the ground and scored four touchdowns against the Indianapolis Colts. Gray was the talk of the town. In fact, he was the talk of the NFL.
The Thursday following his epic game, Gray overslept and missed a team meeting. Belichick's memory was short. The coach remembered the missed meeting and brushed the big game aside.
Gray was a healthy scratch in New England's next game. He had 20 rushes the rest of the season and was released in the 2015 preseason.
Belichick is all business. He knows there is always someone ready to capitalize on an opportunity. Gray wasted his by missing the meeting.
The Jacksonville Jaguars signed Gray in 2016, but he tore his quad during training camp and never played again.
Rich Ohrnberger intentionally got in a car accident to avoid Belichick's wrath
Ohrnberger pulled a similar move as Gray during his playing days. Ohrnberger was a fourth-round pick by the Patriots in the 2009 NFL Draft. An offensive lineman, he played his college football at Penn State.
On Thursday, Ohrnberger recalled a wild story on his Hartman and Rich radio show in San Diego. He remembered when his phone died and he, too, overslept. He knew he was going to be late to a meeting and needed to do some quick thinking.
"I wake up. My phone died overnight," he said. "I realize I'm waking up to the sound of chirping birds and not my alarm going off, and I am frantic. Don't even bother looking at the clock. I know I'm late. I grab everything I need. I'm completely unkempt."
Ohrnberger said he finally looked at the clock on his Chevy Tahoe and saw he was five minutes from being officially late with a 15-minute drive ahead of him.
"I have this sinking feeling in my stomach like, 'I'm going to get cut. (Bill Belichick) is not going to have me on this football team come tomorrow," said Ohrnberger. "What do I do?

Rich Ohrnberger recalling the day he was late to a New England Patriots meeting
"I see a church van in front of me that's all dinged up. I'm just like, 'I'm gonna hit this car. I'm gonna rear end this car because it's better to pay the insurance or peel off this guy a couple hundred bucks than embarrass myself being late for this Patriots team meeting,'
"So I rear-end this church man, who by the way, is like minutes from being 100 years old. I didn't hit him hard. I cruised into him enough that it dented my bumper, so I had proof."
Ohrnberger kept his job and played three seasons in New England.
Like Sportscasting on Facebook. Follow us on Twitter @sportscasting19 and subscribe to our YouTube channel.