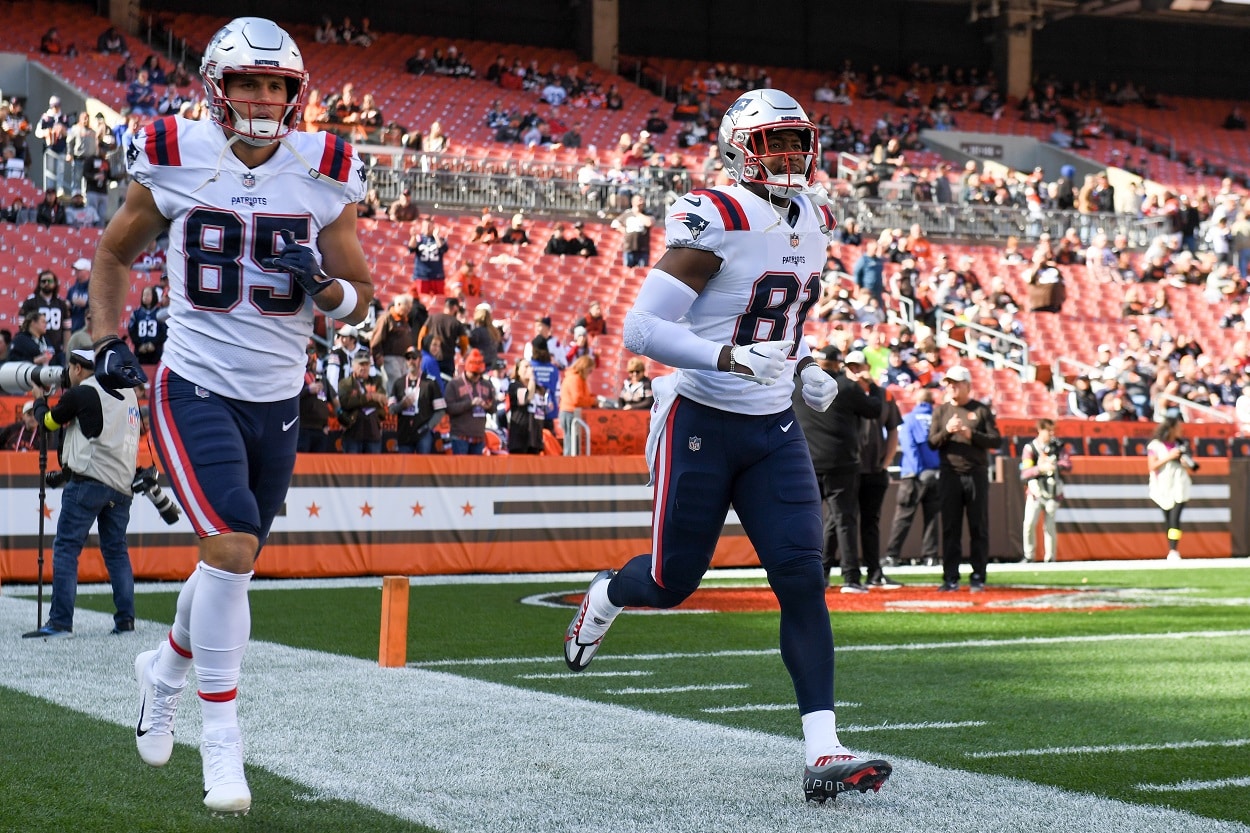 The New England Patriots Urgently Need to Stop Flushing $23 Million Down the Drain Before It's Too Late
Patriots tight ends Jonnu Smith and Hunter Henry have been vastly mismanaged given their big salaries.
When Bill Belichick committed more guaranteed money on free agents than anyone in NFL history two offseasons ago, it represented a radical new approach that naturally raised questions about the future of football in Foxborough. 
While a few veterans who joined forces with Belichick have provided solid returns, there's no doubt several have failed to justify their price tags. 
When you consider the financial resources the New England Patriots have tied up on a position that's provided paltry production, it's clear that something's massively wrong with the team's offensive approach.
And if Belichick and his overmatched coaching staff can't figure out a way to get more out of their highly-paid tight-end tandem, it'll only give Robert Kraft more of a reason to consider moving in a different direction sooner rather than later.
It's been a brutal season for Mac Jones and the passing game
Any hope about Mac Jones making a year-two leap appears to be lost at this point. Then again, that shouldn't be a major surprise based on both the Patriots' personnel and the new faces responsible for his success (or lack thereof). 
With Matt Patricia and Joe Judge essentially running the offense, Jones hasn't looked anything like the rock-solid game manager he did under Josh McDaniels. In fact, it would be fair to call the second-year signal-caller one of the most disappointing players in the league, given the level of optimism about his future following his promising rookie campaign. 
New England's passing game remains one of the least efficient in football–even with a better crop of pass-catchers than in years past. Most perplexing, however, is how Patricia hasn't been able to find a way to get the ball in the hands of two of the team's priciest players.
The Patriots desperately need to get their highly-paid tight ends more involved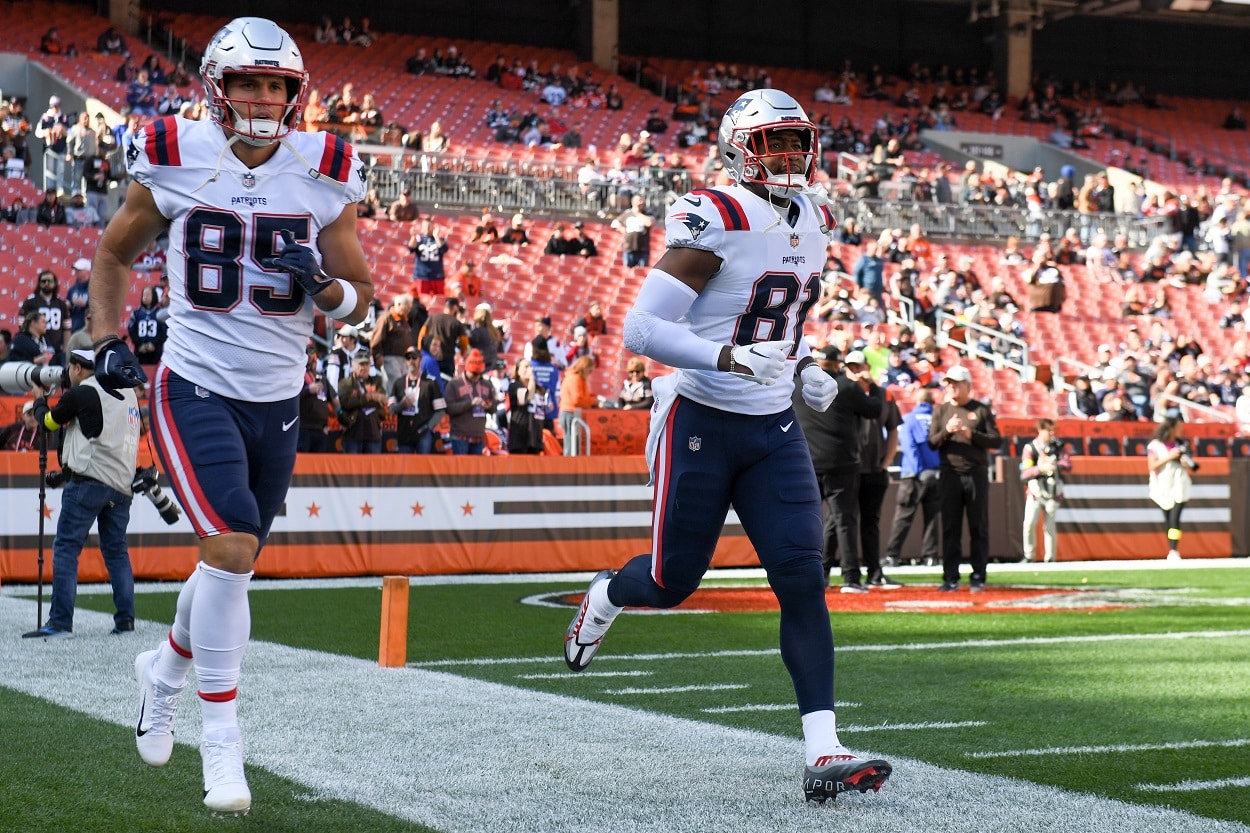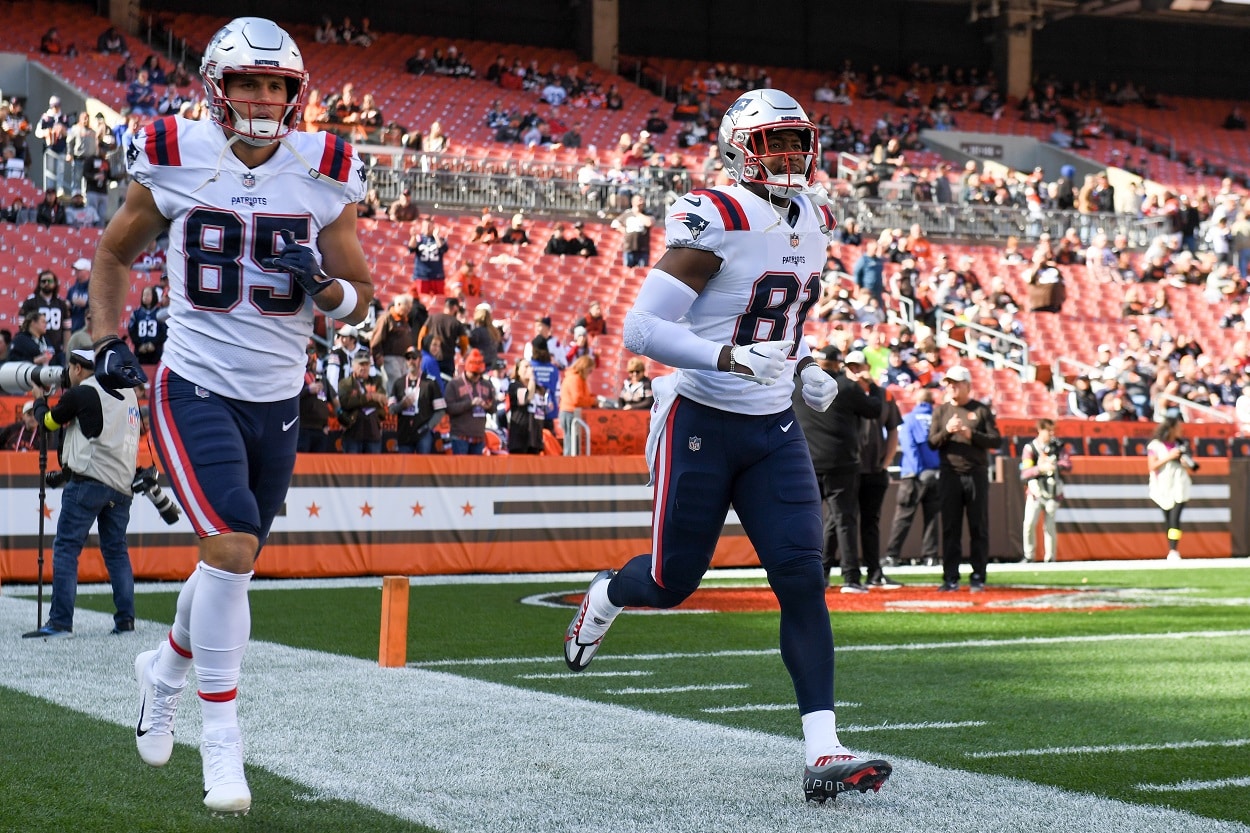 Hopefully, you get what you pay for. 
In the case of Hunter Henry and Jonnu Smith, though, the Patriots have committed a significant chunk of cap space on a pair of tight ends who haven't come close to delivering adequate production. 
Coming off a solid season in which he caught nine touchdowns, Henry has been mostly an afterthought. Strangely, Patricia has shown little desire to feature the 6-foot-5 tight end in red-zone situations. Instead of building off a promising 2021 that included 50 receptions for 603 yards in 17 games, Henry has only recorded a single touchdown grab on 28 targets. 
The former Los Angeles Charger carries a whopping $15 million cap hit (second-highest on the team), yet he's received fewer pass-catching opportunities than running back Rhamondre Stevenson. 
How exactly does that seem like a wise use of resources? 
If that wasn't already startling enough, Smith's usage should raise even more eyebrows. 
With the sixth-highest cap hit on the team ($8.4 million), you'd expect the ex-Tennessee Titan to be a focal point of the passing game. At this stage, though, it's possible that Smith finishes with worse numbers than he did during his dismal first season in New England that included a final line of 28/294/1. The veteran tight end has a mere 16 receptions on the season. 
And just two years removed from snagging a career-high eight touchdowns, Smith hasn't crossed the goal line once in eight games. 
Stunningly, the Patriots have roughly 13% of their salary cap (about $23 million) tied up on two tight ends who are rarely utilized. Simply put: It makes zero sense why Belichick and Patricia haven't predicated the passing game around Henry and Smith, especially with the lack of a true No. 1 receiver on the perimeter.
Could this be Hunter Henry's final year in Foxborough?
Ultimately, the decision to go all-in on the top two free-agent tight ends looks highly questionable the longer Henry and Smith call New England home. 
Taking a closer look at each of their contracts, it wouldn't be a surprise to see the duo get split up this offseason. 
Unfortunately for Patriots fans, the most likely scenario involves seeing the wildly underproductive Smith back in a New England uniform for at least one more year. While the team can get out of the final year of Henry's deal by taking on a tolerable $5 million dead cap hit, there's no such escape route with Smith. 
After restructuring the tight end's original four-year, $50 million contract, the Patriots essentially made it impossible to move on from him until after the 2023 season. Smith's cap hit will more than double to $17.4 million next year, and releasing him would result in a whopping $19 million dead cap charge. 
At the end of the day, Belichick deserves the blame for the state of the offense and the salary cap. He paid market price for two players who entered free agency only after the teams that drafted them let them walk. 
Perhaps that should have been a sign that neither Hunter Henry nor Jonnu Smith were worth north of $10 million per year. 
As fate would have it, though, Bill Belichick apparently thought both deserved $12.5 million.
It just would have been nice to get what you paid for.
Have thoughts on this topic? Keep the conversation rolling in our comments section below.