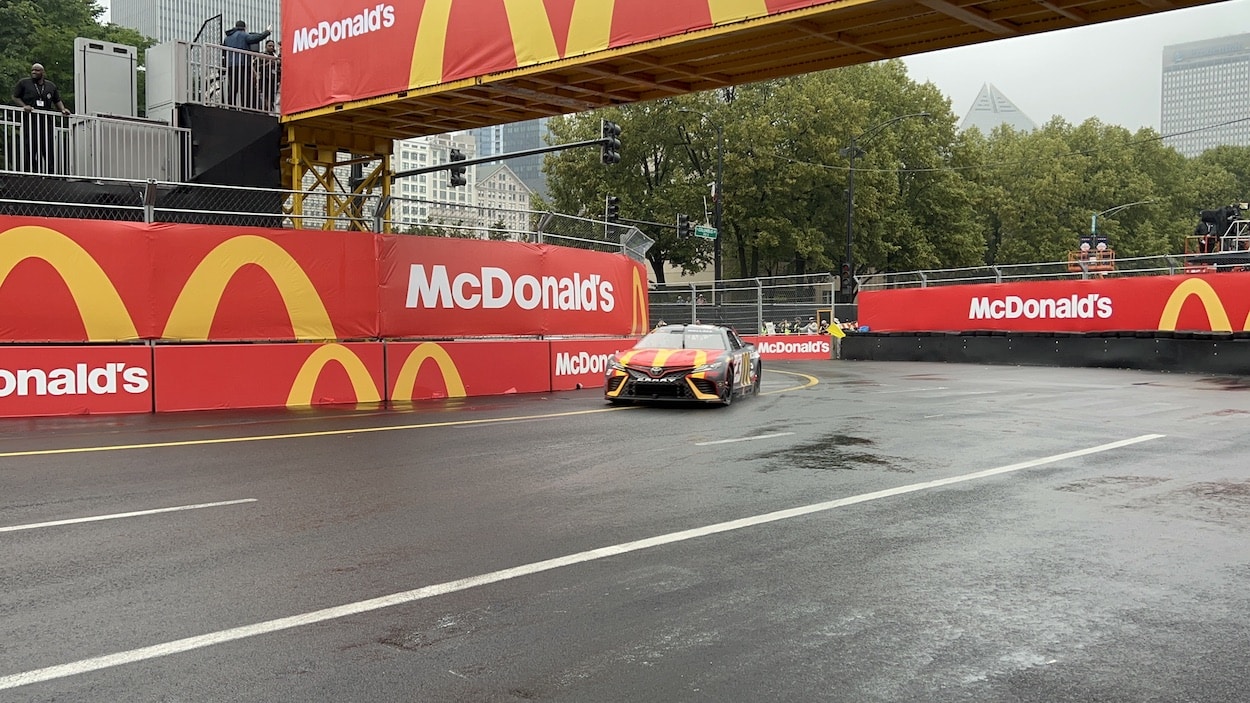 New Report Reveals 2023 Sponsorship Revenue for All NASCAR Cup Teams and the Top Dog Isn't Who You Think
A new report details just how much sponsorship revenue NASCAR Cup teams are making in 2023. And there are multiple surprises. 
It's been well-documented that the organizations with NASCAR Cup Series teams are not fans of the sponsor-dependent business model and hoping to move away from it in the future, starting with the next television contract, which begins in 2025. This week, a new report detailed just how much sponsorship revenue those teams are making in the 2023 season. And there are multiple surprises. 
Teams outspoken that NASCAR sponsor-dependent model is broken
NASCAR is undeniably dependent on sponsors. It's apparent every race weekend. The race itself is sponsored. Every car features multiple business names. And there are special sponsor-named areas like the GEICO Restart Zone or Ruoff Mortgage Victory Lane. 
Sponsorship is reportedly between 60-80% of most NASCAR teams' annual revenue, considerably higher than other sports. 
Last October, Jeff Gordon, and several other Cup team executives went public with their concerns about the sponsor-dependent business model. 
"The economic model is really broken for teams," said Curtis Polk, an investor in 23XI Racing and Michael Jordan's longtime business manager. "The sustainability of the teams in this sport is not very long-term unless we have a fundamental change in the (business) model."
"Where we're currently at is not sustainable," Gordon admitted at the time. He also shockingly acknowledged that Hendrick Motorsports would not make a profit in 2022, and it had been "awhile" since it happened.
New report reveals 2023 sponsorship revenue numbers for Cup teams
While there's a general range of how much sponsorship makes up a team's overall annual revenue, there hasn't been any information in recent years on what those specific sponsorship dollars look like — until now. This week, a report in Forbes provided a breakdown of all the Cup Series teams and how much sponsorship revenue they're bringing in for the 2023 season. 
There's a surprise at the top, with Team Penske and its 38 sponsors generating an estimated $140.94 million. That number is somewhat inflated because it also includes crossover deals with the IndyCar team. 
Coming in second is Richard Childress Racing, with 53 sponsors and $104.55 million. Next in line is Joe Gibbs Racing, with 34 sponsors and $98.95 million in estimated revenue. 
Rounding out the top five are the big four-car teams you'd expect with Hendrick Motorsports and Stewart-Haas Racing, at $92.67 million and $70.49 million, respectively. 
Other organizations of note are Front Row Motorsports at slightly over $43 million, Roush-Fenway-Keselowski Racing at $36.66 million, 23XI Racing at just over $30 million, Legacy Motor Club at $20 million, and probably one of the most surprising, Trackhouse Racing, coming in second from the bottom at $13.74 million. 
All of it combined equals 407 active sponsorship deals at a value of just over $767 million.
Breakdown of top NASCAR-specific sponsors
But the teams and their sponsor dollars was just one part of The Business in NASCAR 2023 report generated by the GlobalData Intelligence Center. Another portion identified the top NASCAR-specific sponsors across all three series. 
Holding down the top spot isn't really a surprise, with Chevrolet spending $48.05 million annually. Coming in second is Xfinity, which appears twice, the first being a 10-year, $20-million-a-year deal as the title sponsor of the second-tier series, plus an additional $15 million annually as one of NASCAR's Premier partners. Coca-Cola, Busch Light, and GEICO all reportedly spend that same amount each year as premier partners. 
Sunoco, which spends an estimated $26.5 annually, is third and followed by Goodyear, which supplies the tires and sponsors the Goodyear 400 at Darlington for an estimated $25 million annually. 
To stay up to date on the latest happenings in NASCAR, including breaking stories you can't find anywhere else, follow Kyle on YouTube and Twitter.