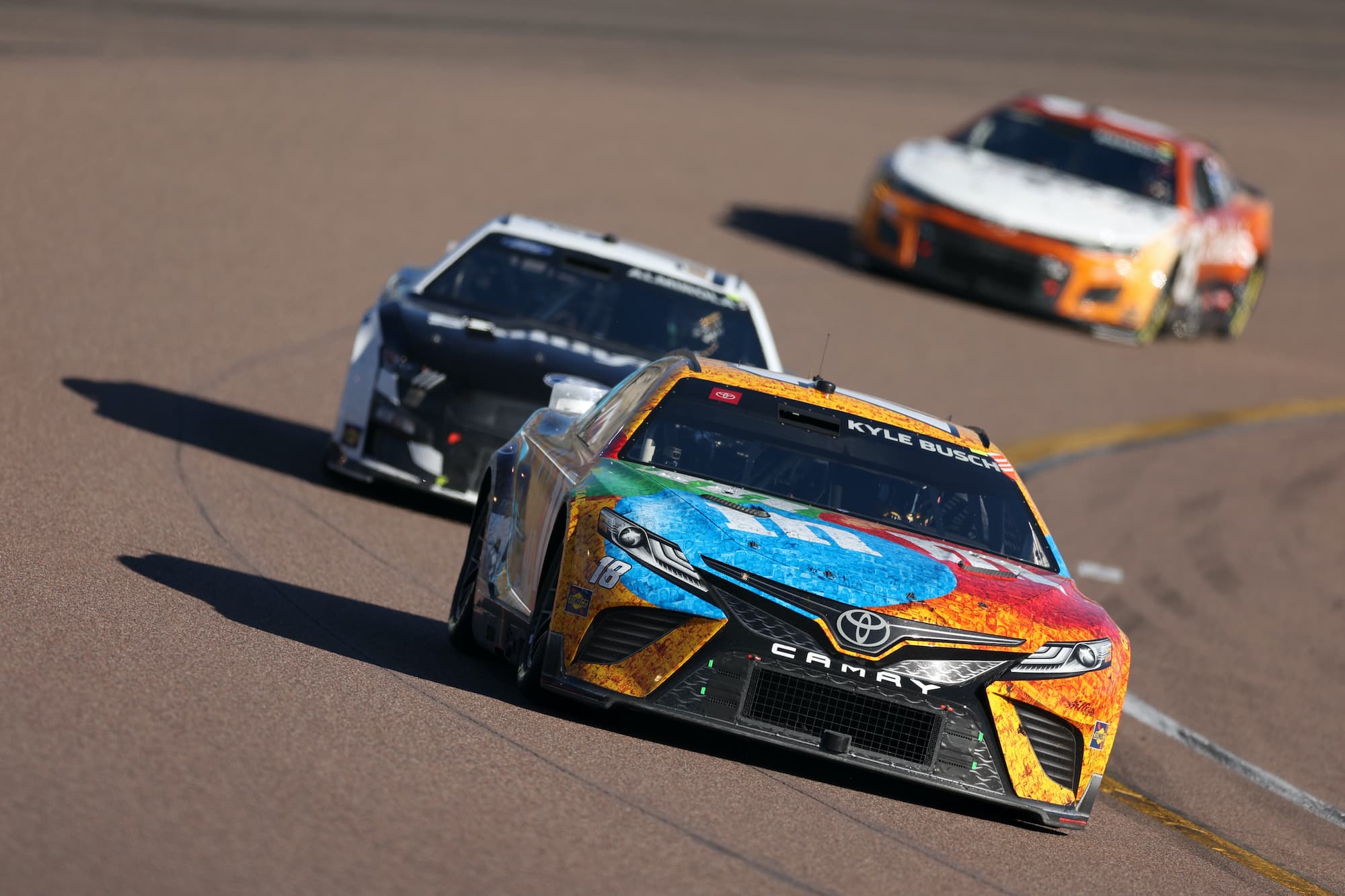 NASCAR New TV Deal Likely to Anger a Large Part of Fan Base if Latest Report Is True
NASCAR could potentially be making a big change in its upcoming TV deal with the networks and a lot of fans will not be happy with it.
There's no denying NASCAR has undergone numerous noticeable changes in the last few years. Multiple new tracks have come online. This past season, the Cup Series debuted the new Next Gen car.
This week fans were clued into what might happen with the upcoming television deal, which is set to begin in the 2025 season. And if this latest prediction is accurate, there will be a lot of upset fans. 
NASCAR making changes in recent years
While NASCAR has changed considerably over the course of its history, when fans look back on the early 2020s, they'll see that the sport experienced a transformation on a variety of different levels. 
For starters, the pandemic played a huge role in forcing teams and fans to make major adjustments from a scheduling standpoint. Practices were initially removed altogether but have slowly been reintegrated back into the schedule, albeit on a dramatically reduced basis. 
In addition, the sanctioning body has willingly implemented its own set of planned changes, starting in 2021 with the introduction of new tracks, including Circuit of Americas and the Bristol dirt. In 2022, the exhibition Clash was held at the LA Coliseum and the Cup Series raced for the first time at World Wide Technology Raceway near St. Louis. 
The Next Gen car, which began development in 2020 but was delayed until 2022, was one of the biggest modifications in years. It changed the game by leveling the playing field, allowing smaller teams like Trackhouse Racing to have a chance at winning.
NASCAR new TV deal could anger a lot of fans
NASCAR has a lot of traditionalists in its fan base. Some call them purists. In either case, they're fans, who are present in every sport, but in NASCAR they prefer to live in the past, and yearn for previous cars, rules, and drivers. Many of them claim to have stopped watching the day Dale Earnhardt Sr. died at Daytona in 2001. 
As you might expect, there are different levels of this fandom. Some refuse to accept any new changes, while others are amenable to some change. That said, there's a good chance a large portion of these fans and others will never accept a potential change that could happen in 2025 as part of the new television contract.
According to John Ourand of the Sports Business Journal, he predicts NASCAR will renew with Fox and NBC for 2025 and expects that NBC will put a number of races exclusively on its Peacock streaming service.
Response is what you would expect
While it's easy to criticize those fans who are resistant to change, it's less so in a situation like this. That's because NASCAR fans have already been forced to adjust their viewing habits in recent years. In the last two years alone, fans have had to watch races on Fox, FS1, NBC, NBCSN (before it shut down), and USA Network. 
In all of those cases, those are broadcast/cable services. Plenty of fans have complained about the cable aspect, with some mentioning they don't have access to anything but broadcast. If NBC does go to streaming some races on Peacock as Ourand predicts, that same group will be out of luck. Add in the fans who don't want to subscribe to any more streaming services, and you've got a substantial number of NASCAR fans who won't watch the race. 
That's the type of feedback many fans shared on the post announcing the potential move to Peacock. 
"I mean, I like NASCAR and all, but I'm NOT paying to watch," one fan wrote. 
Interestingly, one fan suggested a way that NASCAR could make this deal more appealing. If it's on Peacock and commercial-free or limited ads, fans might be more willing to make the jump.
Regardless if that happens or not, the possibility of some NASCAR races being carried solely on a streaming service like the NFL's Thursday night package with Amazon isn't appealing to large number of fans. And it's hard to blame them.