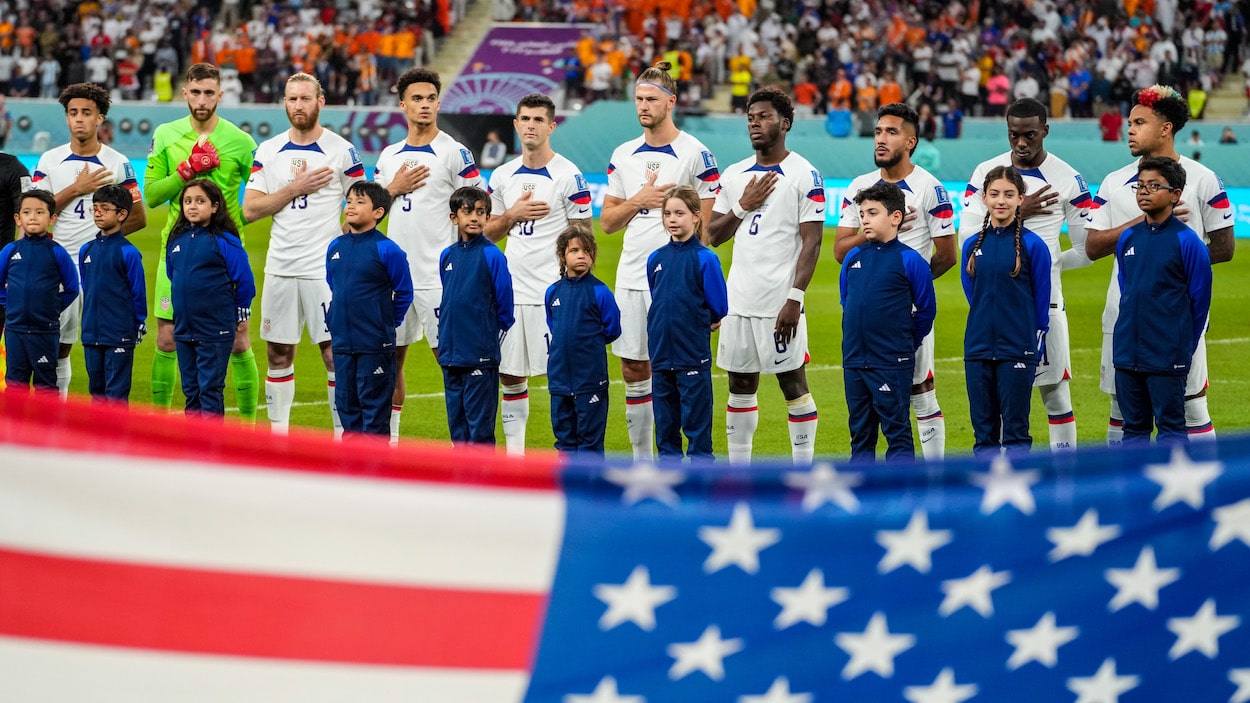 Next World Cup: What the USMNT Roster Looks Like in 2026 and Who the Next Coach Could Be
The next World Cup will be on U.S. soil, so what will the USMNT World Cup roster 2026 look like, and who could be the team's head coach?
Four years after not qualifying for the World Cup, the U.S. Men's National Team not only made the tournament, it drew with the powerhouse England, beat Iran when it had to, got out of their group, and made it to the knockout stage. Overall, it was a successful soccer tournament for the USMNT. Now, the question becomes, what does the USMNT have to do in the next four years in order to do better in the next World Cup? Here we will look at what the USMNT World Cup roster in 2026 looks like and who the next manager will be to help the team improve on its results.
The United States is hosting the next World Cup
The U.S., Mexico, and Canada will host the 2026 World Cup. New York (New Jersey), Los Angeles, Dallas, the Bay Area, Miami, Atlanta, Seattle, Houston, Philadelphia, Kansas City, and Boston will all have games, including all the knockout stage matches.
As one of the youngest teams in the 2022 World Cup and the host of the next World Cup, the USMNT will have massive expectations heading into 2026.
The Round of 16 is now where the bar is set. If the team doesn't go to the quarterfinals or, better, the next go-around, it will be a failure. So, with that in mind, let's look at what the USMNT has to do to meet or even beat expectations at the next World Cup.
USMNT World Cup Roster 2026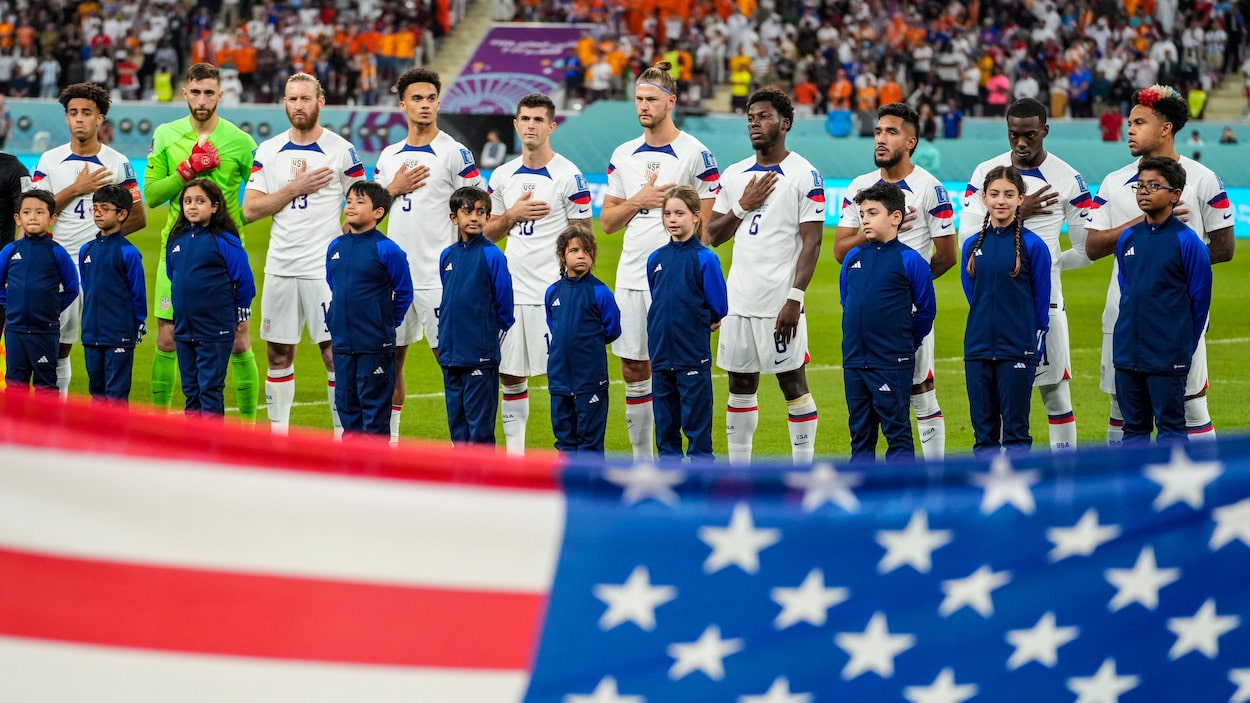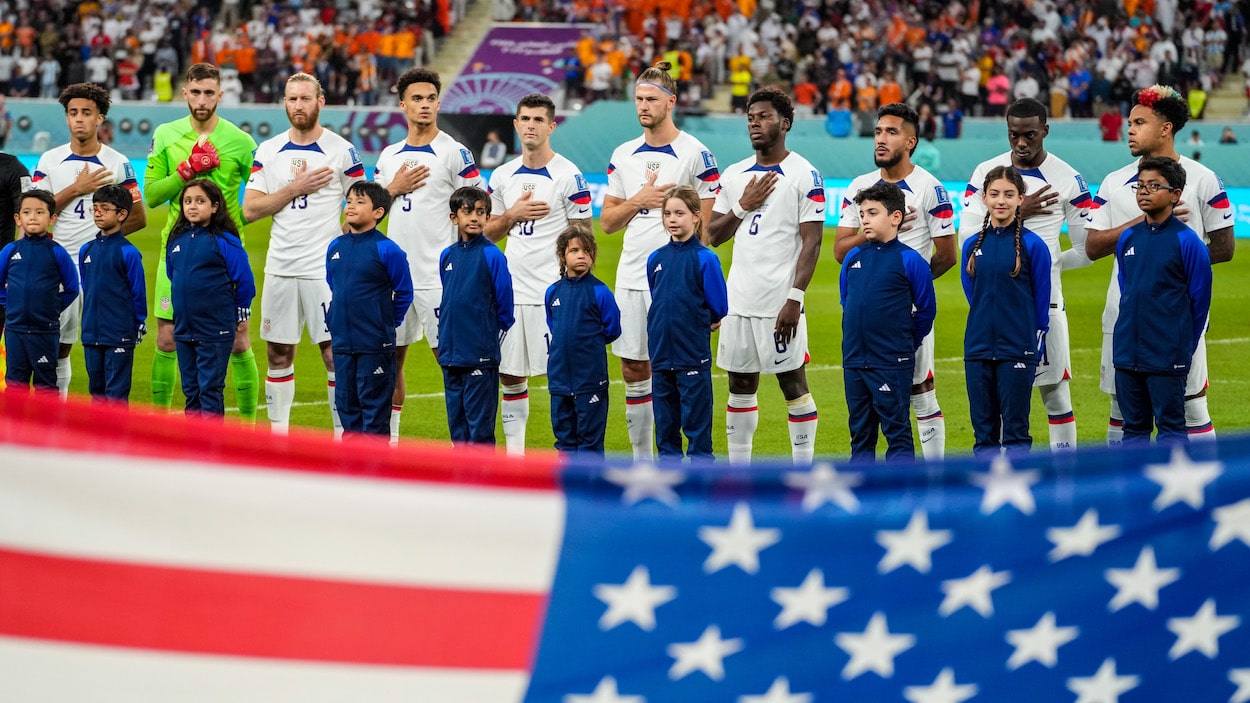 As the second-youngest team at the 2022 World Cup, much of the USMNT roster should be back for the next World Cup. Barring injury or unforeseen circumstances, these players should be locks for the USMNT World Cup Roster in 2026. 
Goalkeepers — Matt Turner (31 years old in 2026)
Matt Turner is the only keeper guaranteed to be back in 2026. That said, he was the only USMNT keeper to play in Qatar, so that's OK. For the next World Cup cycle, keep an eye on 18-year-old Gabriel "Gaga" Slonina.
Slonina is with MLS's Chicago Fire right now, but at 22 in 2026 and possibly Chelsea's No. 1 keeper by that point, he could be the man between the pipes for the U.S.
Defenders — Sergino Dest (26), Antonee Robinson (29), Cameron Carter-Vickers (28)
Center-back Tim Ream will be 39 next World Cup, so he's out, and at 33, Walker Zimmerman will be questionable, too. It wouldn't be a shock if Deandre Yedlin was back at 33 for his third World Cup, but it's not guaranteed.
This World Cup cycle, talented young defenders like Chris Richards (now 22, Crystal Palace) and Miles Robinson (25, Atlanta United) got hurt. Next time, they or others could challenge for some of those central defense spots in four years.
Midfielders — Tyler Adams (27), Yunus Musah (24), Weston McKennie (28), Brenden Aaronson (26)
These four players will make up the core of the 2026 USMNT, and Tyler Adams will likely once again be the captain. As for the rest of this year's midfield, 24-year-old Lucas de la Torre has a good shot at coming back, while 27-year-old MLS players Kellan Acosta and Christian Roldan are probably out.
Depending on who the next coach is (more on that below) and what their preferred formations are, more midfield slots could open up. For now, though, there are several intriguing youngsters to keep an eye on in this next cycle. This includes Malik Tillman (20, Rangers), James Sands (22, Rangers), Djordje Mihailovic (24, AZ Alkmaar), Gianluca Busio (20, Venezia), and Johnny Cardoso (21, Brazil Internacional) abroad, and Cole Bassett (21, Colorado Rapids) and Caden Clark (19, NY Red Bulls) in MLS.
Forwards — Christian Pulisic (28), Tim Weah (26), Gio Reyna (24)
The three big stars up front will be back for the next World Cup, and Jesus Ferreira (21, FC Dallas), Haji Wright (24, Antalyaspor), and Josh Sargent (22, Norwich City) all have a chance if they continue to develop.
However, there will likely be a lot more competition up front next cycle as players like Brenden's brother, Paxten Aaronson (19, Philadelphia Union), and Ricardo Pepi (19, Groningen) come into their own.
The next USMNT coach
Whether you think Gregg Berhalter is a clown who got completely out-managed by the Netherlands' Louis van Gaal, that national team managers should all be replaced between World Cup cycles, or you're somewhere in between, chances are, Berhalter will not be back for the next World Cup.
The coach may have solidified this fact when he publically dished on his issues with Gio Reyna just days after the U.S.'s ouster.
Options to take over for Berhalter include Leeds United manager Jessie Marsch, LAFC coach and USMNT legend Steve Cherundolo, Philadelphia Union's Jim Curtain, and Austin FC manager and former Berhalter assistant Josh Wolff.
No matter who gets the job, the fact remains that in the next World Cup, the USMNT expectations will be sky-high when the biggest soccer tournament on the globe comes to America.