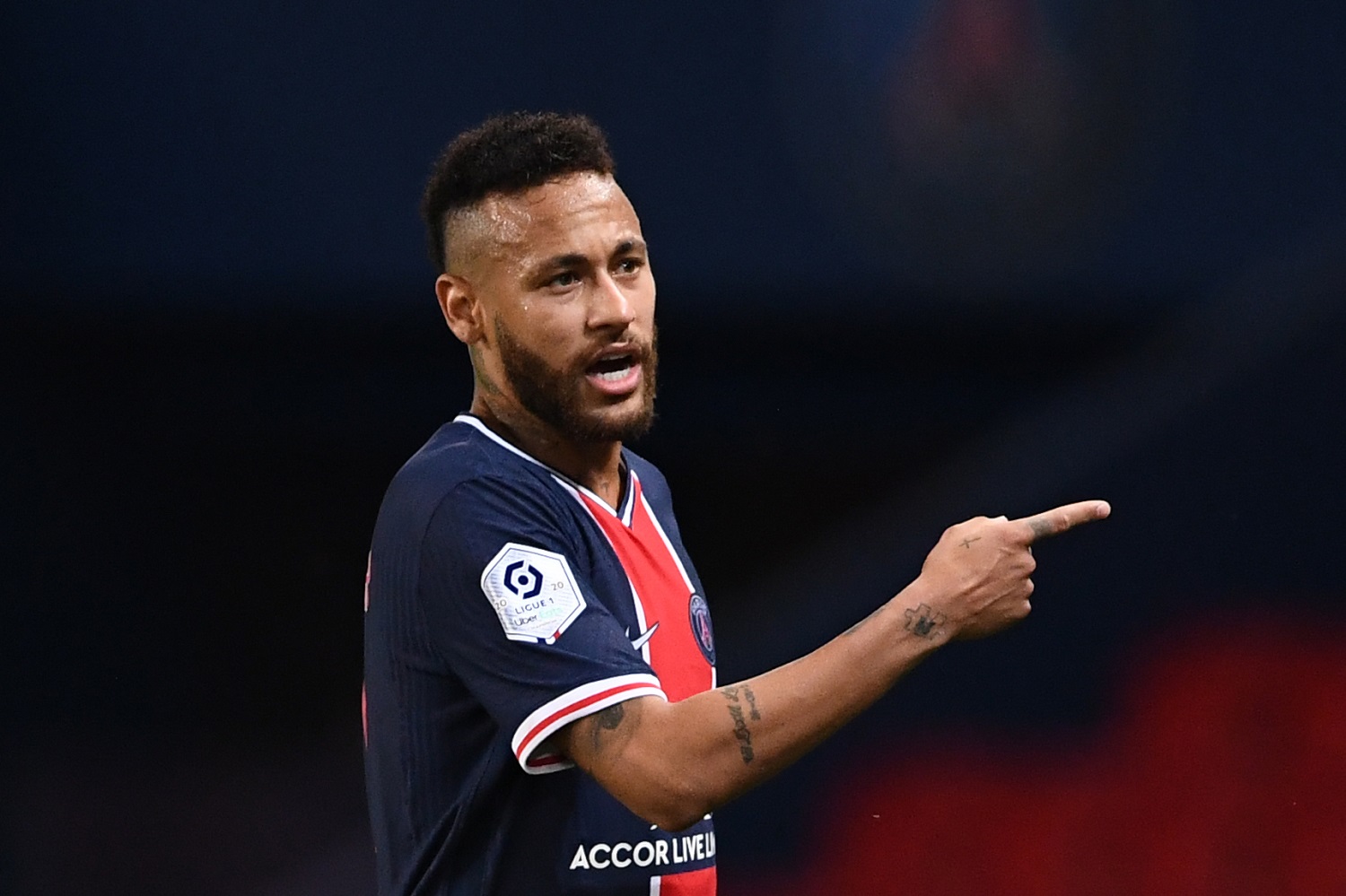 Neymar Dumped Nike and Just Scored Soccer's Most Golden Goal of All
Neymar has doubled the value of his shoe contract by leaving Nike for a rival brand.
Although he is generally known for working magic on the field, Neymar may have just pulled off his best trick yet at the negotiating table. The international soccer star just turned approximately $15 million a year into roughly twice that amount in a nifty little business deal.
Neymar is one of soccer's big three names
When it comes to performance on the field, few soccer players have ever been able to match the magic of Neymar, the Brazilian-born star of the fabled Paris Saint-Germain club in France's Ligue 1. Together with Lionel Messi and Cristiano Ronaldo, he forms one of the most distinguished trios of scorers to play at once in the history of the sport. All are richly compensated for their work.
Neymar, 28, made his debut on the big stage as a 17-year-old with Santos in his native Brazil and helped his squad to the 2011 Copa Libertadores to end a 48-year dry spell. He crossed the Atlantic in 2013 to team up with Messi for Barcelona, leading to a UEFA Champions League title. After 105 goals in 186 appearances for the traditional Spanish power, Neymar left for Paris Saint-Germain in 2017 and produced another 70 goals in just 85 games in his first three seasons.
Neymar always saves some of his best work for his national team, tallying 61 goals in 101 games for Brazil. He made his debut as an 18-year-old and has scored 19 times in 35 full nationals. He was the captain of the gold-medal squad at the 2016 Olympics.
Soccer has made Neymar very wealthy
The international market for consistent scorers is highly competitive, so the true greats earn stunning salaries. Forbes reports that Lionel Messi will make $92 million at Barcelona this season. Next comes Neymar (Paris Saint-Germain) at $78 million, followed by Cristiano Ronaldo (Juventus) at $70 million and Kylian Mbappe (Paris Saint-Germain) at $42 million.
The magazine reports Messi is the undisputed king in total income among soccer players at $126 million, followed by Ronaldo at $117 million. Neymar is a distant third at $96 million because he earns so much less than the others in endorsement money. But that is about to change in a significant way.
It's always big news when a star changes club teams, as Neymar has done twice in recent years. It's also an attention-grabber when a superstar changes shoe company allegiances, which Neymar did earlier in September by reaching a deal with Nike to end their long-term relationship earlier than planned.
It left him free to negotiate a new deal for shoes, easily the most lucrative sponsorship opportunity that most soccer players have, and add to a fortune that Celebrity Net Worth estimates at $200 million.
A shocking split with Nike
Neymar still had two years left on the 2011 deal he signed with Nike – he joined them at the age of 13 — but the Brazilian soccer star and the shoe company agreed to an early termination.
The Sun reports that Cristiano Ronaldo makes $19.1 a year from his shoe contract with Nike and Lionel Messi pulls in $22.9 million from Adidas. Until recently, Neymar was underappreciated at just $15.3 million annually in his Nike deal. Now, however, he's the man setting the market for soccer stars.
Various estimates put the value of Neymar's just-announced deal with Puma at between $29.3 million and $31.8 million a year, a record for the sport. That's also likely to drive up his asking price in future negotiations with a list of sponsors that Forbes notes includes Mastercard, Beats Electronics, DAZN, and Gillette.