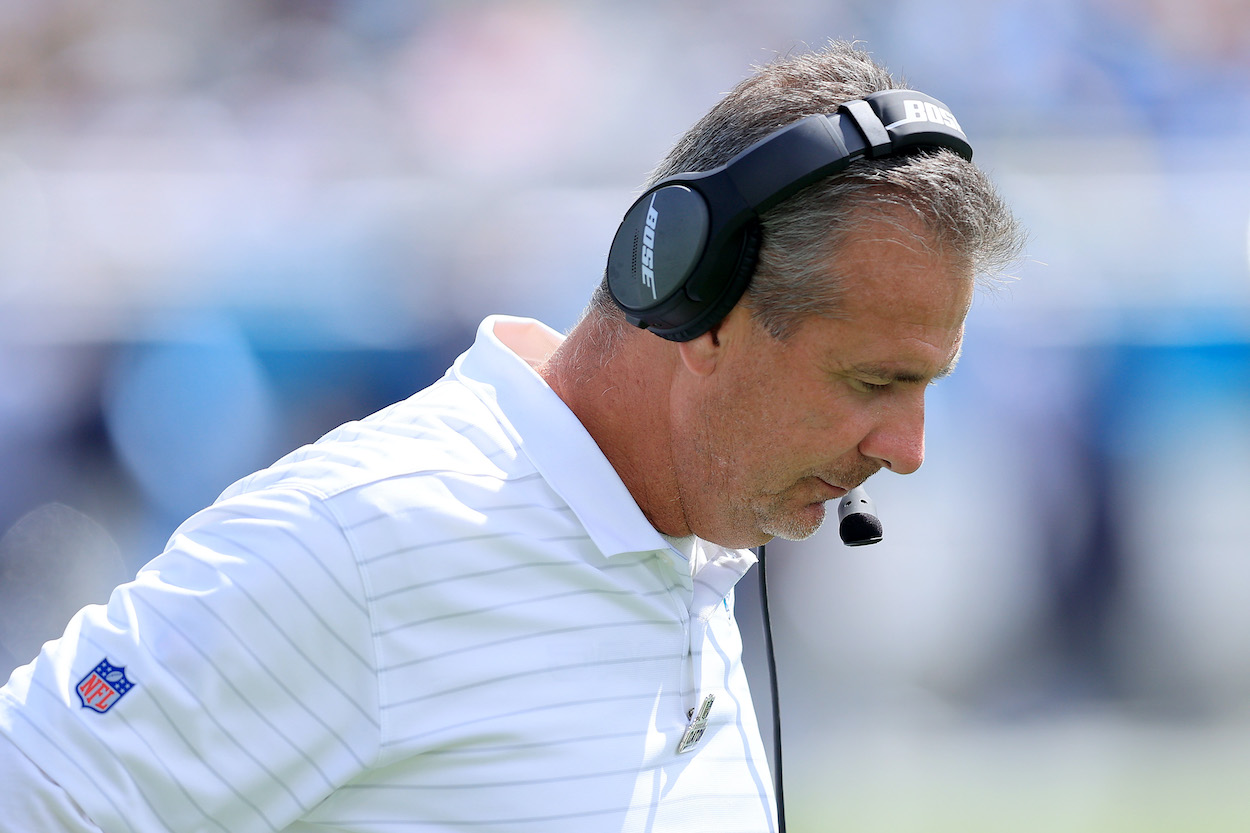 NFL Insider Jason La Canfora Paints a Dire Picture of the Jacksonville Jaguars' Locker Room Dealing With the Urban Meyer Scandal: 'He's Being Openly Mocked and Ridiculed by Players'
Jacksonville Jaguars coach Urban Meyer has lost all respect in the locker room according to CBS's Jason La Canfora, and another loss doesn't help his cause.
Every NFL fan knows the Urban Meyer situation in Jacksonville is bad. After he didn't fly home with the team, an Ohio State fan caught the first-year Jacksonville Jaguars head coach on video making a "stupid mistake," as he called it, with a woman in an Ohio bar who wasn't his wife.  
The reports out of Duval County haven't been good to this point. Still, on the NFL Today pregame show on CBS, NFL insider Jason La Canfora painted a dire picture of the locker room situation in Northern Florida that has even players and other coaches speculating that Meyer won't last the season.
Another blowout loss on Sunday doesn't help either.  
Urban Meyer's apology didn't cut it
Urban Meyer went on an apology tour following the videos coming out. The longtime college coach, who preaches accountability, didn't do a very good job.
Meyer mumbled through multiple public apologies while staring down at the podium. He talked about not flying on the team plane home in order to see his grandkids and then vaguely mentioned a group that wanted to take pictures with him and was trying to pull him out on the dance floor.
He also said he has "explained everything that happened and owned it" and that he had a "pointed conversation" with the team. However, that doesn't seem to be the case.
After the apologies, NFL reporter Michael Silver tweeted anonymous quotes from Jacksonville Jaguars players disparaging Meyer.
The player or players said Meyer now has "zero credibility," called him "scared," and said the team "started dying laughing" when he apologized to individual position groups as opposed to the entire team. The team even broke the huddle at the end of a practice last week by chanting "Grind!" in a reference to the woman dancing with Meyer.
Owner Shad Khan released a statement saying he is "confident" in Meyer moving forward, but the situation seems to be getting worse inside the organization.
Jason La Canfora reported that the situation is terrible in Jacksonville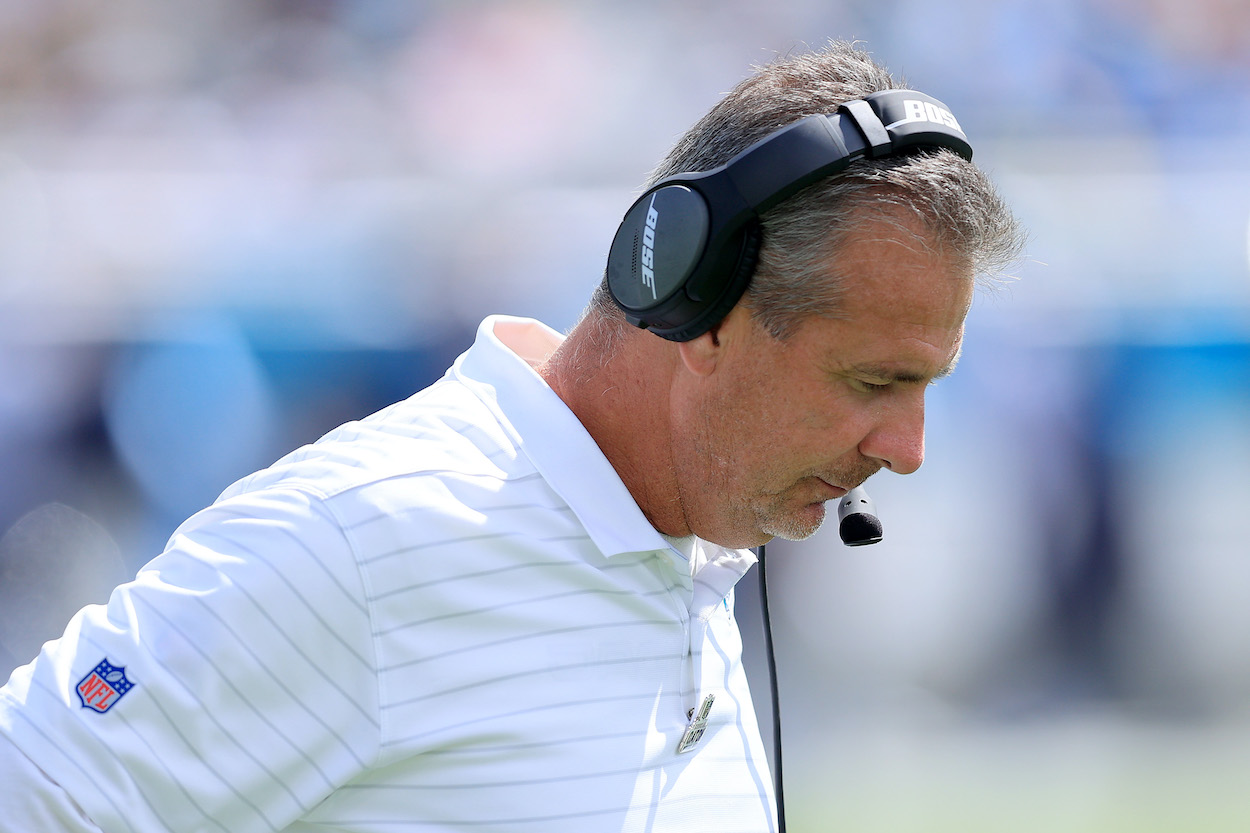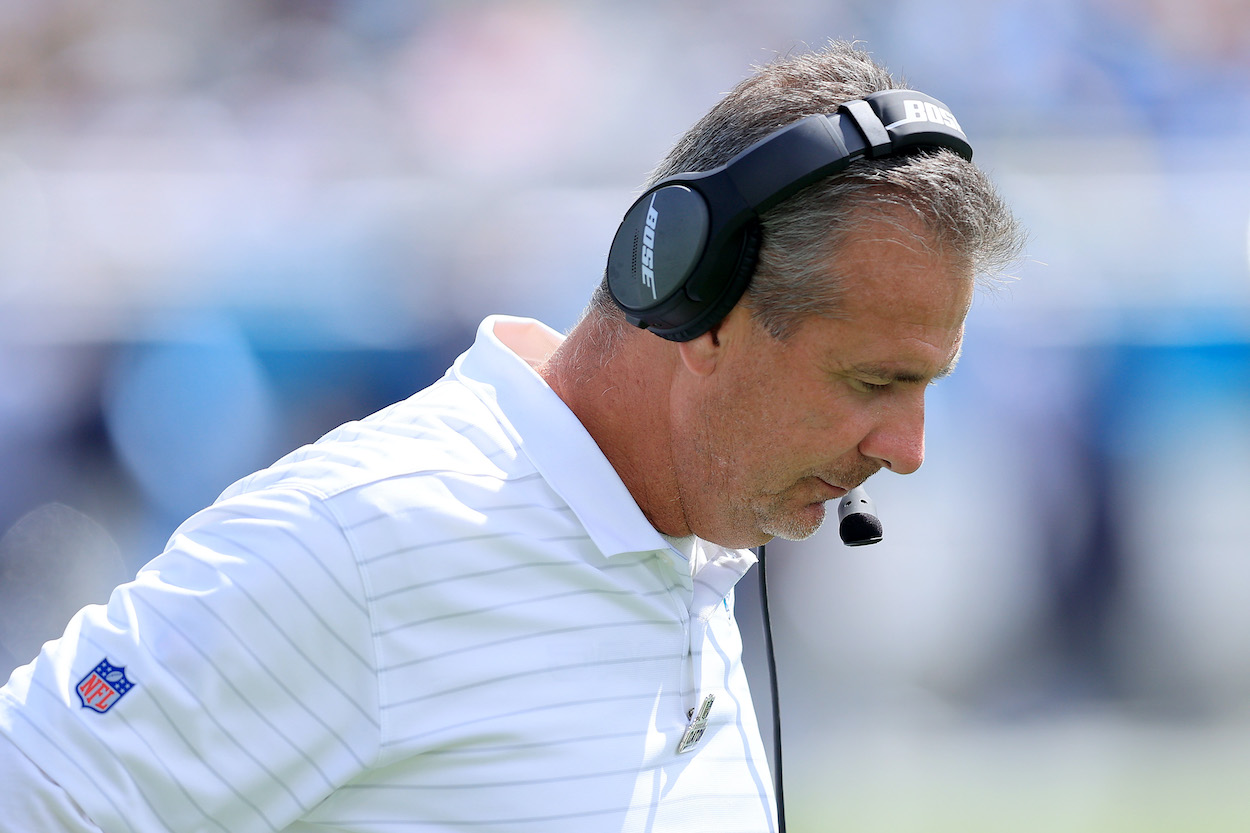 NFL insider Jason La Canfora gave a damning report on the Urban Meyer scandal during Sunday's CBS pregame show.
While the sentiment expressed by players in La Canfora's report is similar to Silver's, this new news included the feelings of at least some of his coaching staff as well. It also used powerful language about the tenor of the locker room ahead of the Tennessee Titans game:
Many Jaguars coaches and players are frankly shocked that Meyer wasn't fired last week. … He was already struggling to connect with his staff and roster even before somehow deciding not to fly back to Jacksonville with the team. Numerous sources close to the situation told me that there is a deep lack of respect for Meyer within that organization and that he's being openly mocked and ridiculed by players. Owner Shad Khan's statement on Tuesday implored Meyer to regain the Jaguars' trust, but for many of the men who work with this coach and play for this coach, that feels like an impossible task right now.  

Jason La Canfora on Urban Meyer
Things keep getting worse for Meyer.
To hear that his team and even his coaching staff are completely out on the coach makes you wonder if there is any chance he makes it through the entire year. La Canfora finished by saying that the players and coaches have the same question. They are asking if it's even possible that Meyer can "survive the season."
The Jacksonville Jaguars came out strong on Sunday but ultimately fell to 0-5
There is an old cliché in sports that states, "Winning cures everything." If this is true, no one in the NFL can be more desperate for a W than Urban Meyer.
After a week of intense scrutiny, Meyer had the chance to right at least some of his wrongs on the field against the Tennessee Titans. Unfortunately for Meyer, the Jacksonville Jaguars couldn't get it done for the fifth time in a row on the season and the 20th consecutive time as a franchise.
The early results for Meyer and the Jaguars were promising. Rookie quarterback Trevor Lawrence and the offense matched the Titans' first two scores (albeit with a missed extra point on the first one) to stick with their opponents 14-13 deep into the second quarter.
That's when the wheels fell off.
With just over five minutes left in the first half, Ryan Tannehill and company scored to start a 23-6 run that buried the Jaguars.
Meyer summed it up best when talking about the team (and maybe his mentality after yet another L): "Desperate for a win, desperate for the way they go to work each day, each week. Desperate for a win."
All stats courtesy of Pro Football Reference