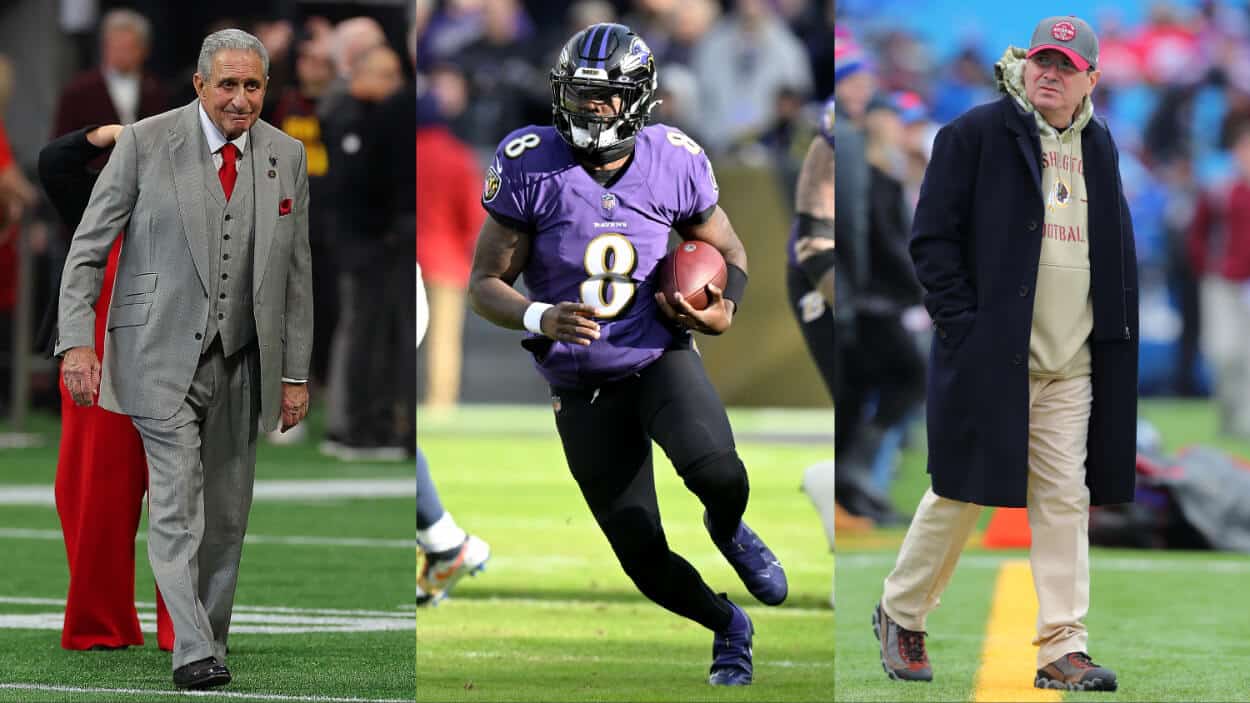 The Real Reason Teams are Out on Lamar Jackson is Embarrassing to NFL Owners
The biggest financial reason teams aren't willing to offer a fully-guaranteed Lamar Jackson contract is embarrassing for rich NFL owners.
Shortly after the Baltimore Ravens put the non-exclusive franchise tag on Lamar Jackson, nearly all of the quarterback's presumed suitors leaked that they wouldn't pursue the QB. While many screamed "collusion!" citing NFL owners' desire to reset the QB market after the enormous Deshaun Watson contract, there may be another reason teams are out on giving a Lamar Jackson contract.
And the reason is embarrassing to many of the league's billionaire owners.
The one legitimate reason NFL owners won't give out a Lamar Jackson contract
Within hours of the Ravens franchise-tagging Lamar Jackson, nearly all the teams that seemed like they'd be interested strategically leaked that they wouldn't be pursuing the QB.
This included teams like the Atlanta Falcons, Carolina Panthers, Washington Commanders, Miami Dolphins, and Las Vegas Raiders. With all these teams immediately claiming no interest in a possibly available former NFL MVP, it's easy to see why so many people see NFL owner collusion in this situation.
However, if teams came out and explained why they were really out, it may stem some of that. The problem is, if this is the real reason, it's embarrassing to some NFL owners.
There is an obscure NFL rule that comes from the days when the league was a lot more financially unstable that requires teams to put all guaranteed money in players' contracts into escrow after signing them.
When the Browns signed Deshaun Watson and fully guaranteed his $230 million deal, Jimmy and Dee Haslam had to cough up around $185 million in cash (his guarantees after the 2022 season) to put into an escrow account.
Now, Panthers owner David Tepper — the NFL's second-richest owner after the Walmart heirs who now own the Denver Broncos — is worth 18.5 billion. He also made his money in hedge fund investing, so it's probably safe to assume he is relatively liquid and could pony up around $200 million to guarantee a Lamar Jackson contract.
Falcons owner (and Home Depot co-founder) Arthur Blank is worth an estimated $7 billion, but he also owns Atlanta United in MLS, so who knows how much of his capital is tied up in his teams.
Stephen Ross of the Dolphins is worth between $7-$11 billion, but as an NFL owner who makes his money in real estate development, it's hard to know what his cash flow is like either.
Finally, of the possible Jackson suitors above, there is Mark Davis of the Raiders and Daniel Snyder of the Commanders. These two are among the least wealthy of all the NFL owners, with most of their net worth ($500 million to $2 billion for Davis and $4-$5 billion for Snyder) wrapped up in the value of their teams.
It is probably safe to assume that neither of these owners have $200 million in cash on hand right now to put in escrow for a Lamar Jackson contract.
The NFL needs to get rid of the escrow rule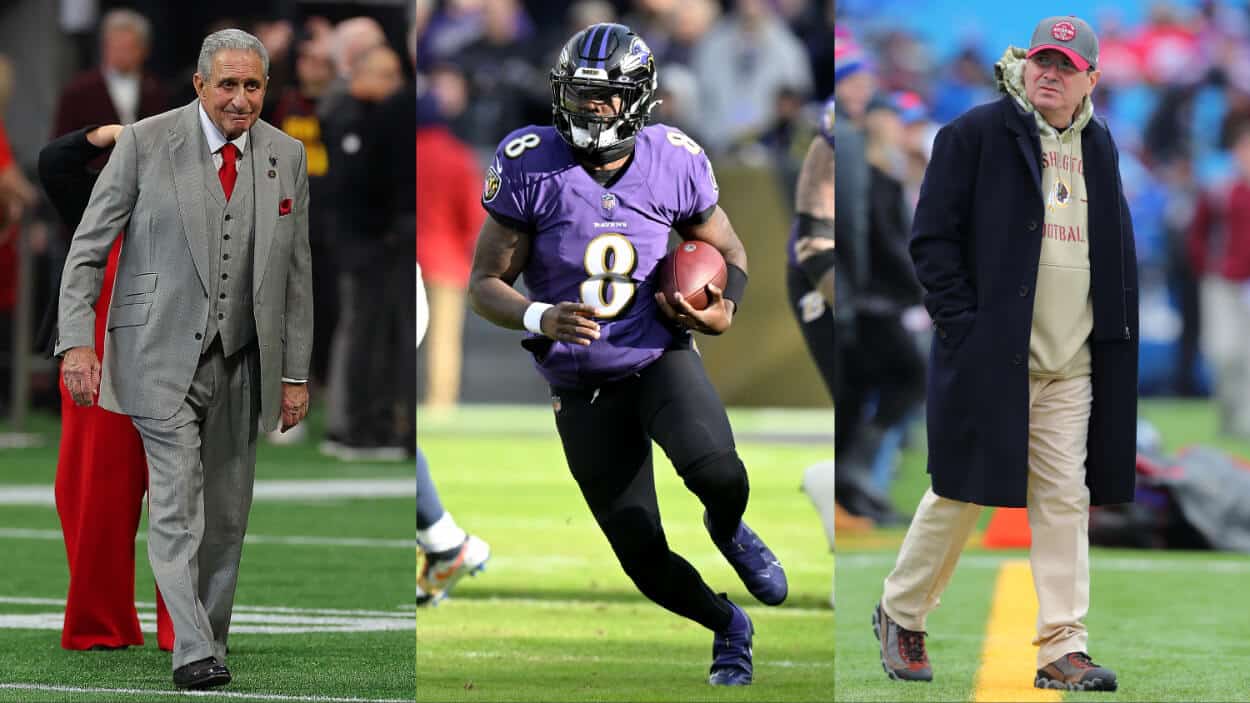 Putting guaranteed money in escrow, sometimes known as the "funding rule," comes from a time when the league wasn't swimming in hundreds of billions of dollars in TV revenue, and the teams weren't owned by billionaires.
It was also a time when NFL contracts guaranteed players a few thousand or a few million per season at most. At that time, the idea of a filly-guaranteed $200-plus-million contract was unthinkable.
Now, it is the reality.
Whether the new Lamar Jackson contract includes $200 million in guarantees or not, that's the way contracts — especially QB contracts — are trending. And before too long, that type of guaranteed deal will be the standard.
With the funding rule in place, this could create a huge gulf between the haves and the have-nots in the NFL.
Take, for example, the Cincinnati Bengals. Owner Mike Brown has the lowest net worth of any single owner (around $925 million). And he has a QB in Joe Burrow who may deserve a $300 million guaranteed contract. The club is doing well financially with sponsorships thanks to recent success, but this is a huge amount for Brown to lay out.
The league needs to change this rule soon, or NFL owners with less cash could fall behind when it comes to quarterbacks.