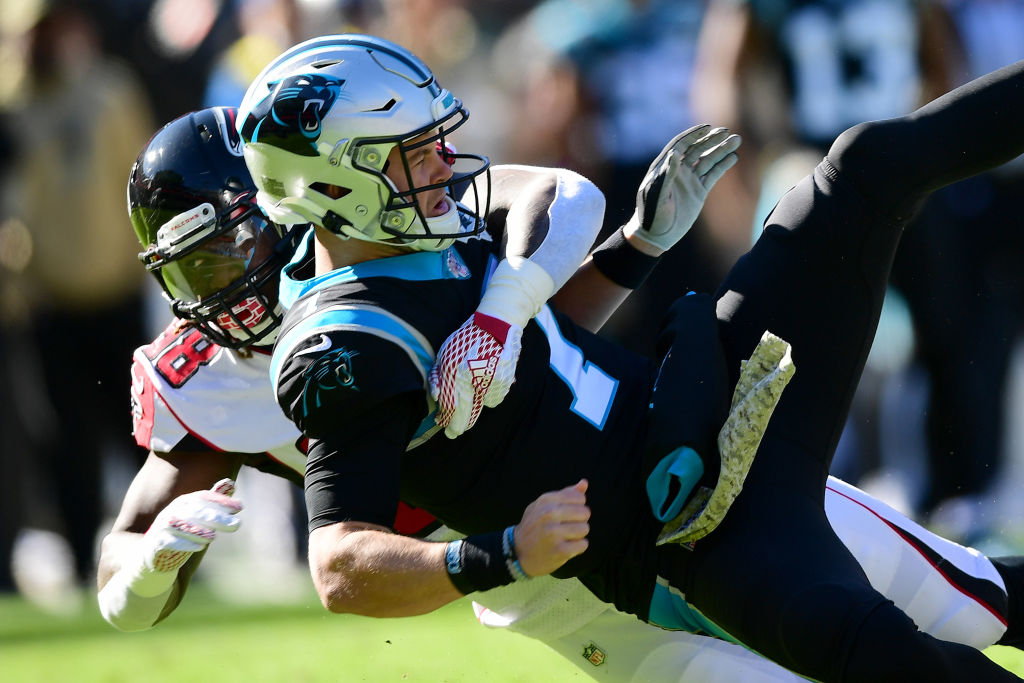 NFL: Quarterback Kyle Allen's Honeymoon With the Carolina Panthers is Officially Over
After getting off to a fast start, Kyle Allen has struggled. Is he the right quarterback for the Carolina Panthers moving forward?
For an NFL team, few moments are scarier than losing your starting quarterback. Virtually your entire offense is based around that one player; without him under center, everything has to change. This season, however, the Carolina Panthers have played pretty well with Kyle Allen in the starting role.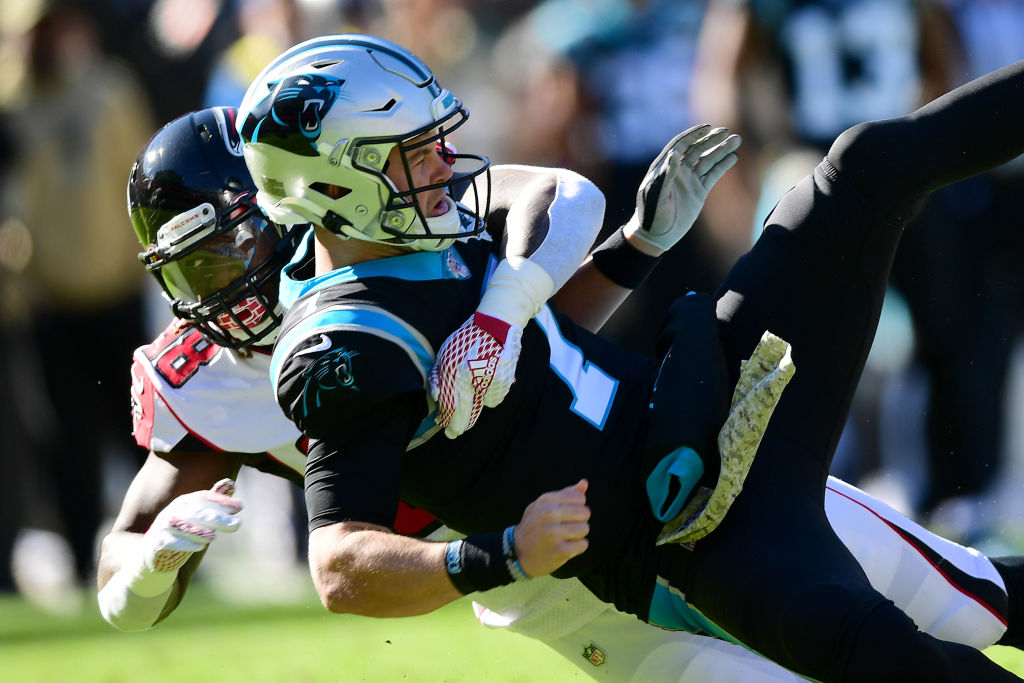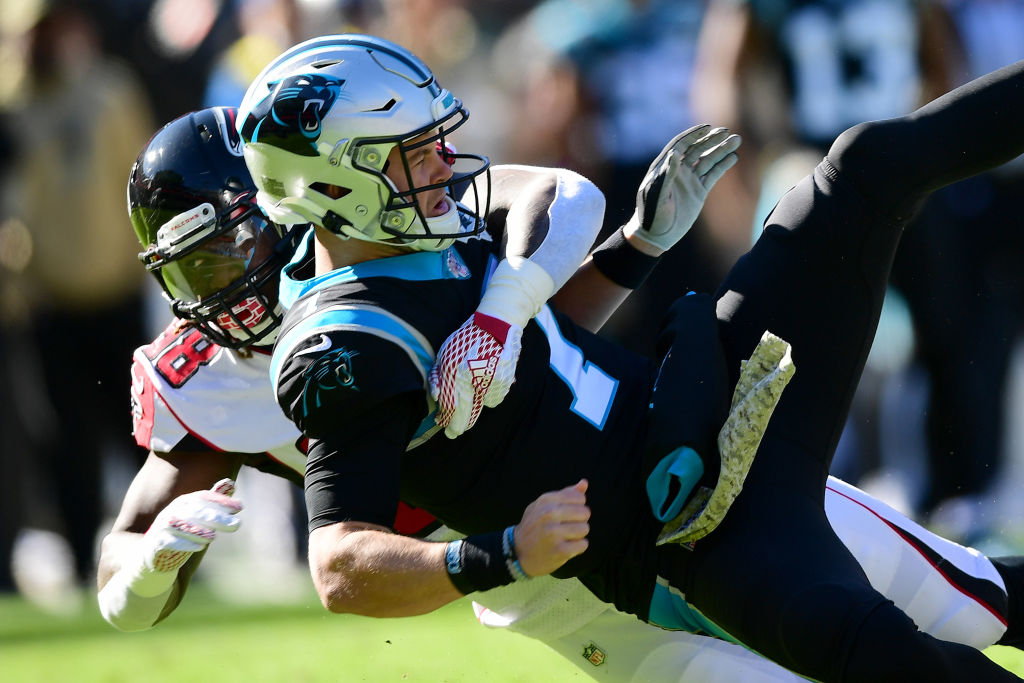 With Cam Newton probably done for the season, the Panthers' offense belongs to Allen. His honeymoon period, however, could be coming to a tough end in Carolina.
Kyle Allen's road to the NFL
Kyle Allen started his NCAA career at Texas A&M. He began his freshman year as the Aggies' back-up quarterback but took over the top spot on the depth chart after a slow start to the season. Allen entered his sophomore year as the starting QB but found himself in a timeshare with Kyler Murray.
After that disappointing season, Allen transferred to the University of Houston. He sat out for his required season, then assumed the starting QB spot, but things didn't go according to plan. Once again, Allen lost the starting job; at the end of the season, he declared for the NFL draft.
During his three college seasons, Allen completed 358 of 580 passes for a total of 4,283 yards, racking up 37 total touchdowns and 18 interceptions.
Taking over the Carolina Panthers offense
After his inconsistent college career, Kyle Allen went unselected in the 2018 NFL draft. He signed with the Panthers but was cut before the season began; he would resign with the club a month later. He was promoted to the active roster following Cam Newton's injury and started one gamebefore getting hurt himself.
Allen started the 2019 campaign as the Panthers' back-up, but would soon find himself in the thick of the action. He stepped into the breach following Newton's foot injury; now that Cam is on injured reserve, this season is in Allen's hands.
While Allen got off to a hot start, leading the Panthers back into the playoff picture. That honeymoon period, however, could be coming to a close.
Is Kyle Allen the right quarterback for the Panthers?
During his first four appearances this season, Allen looked like a legitimate NFL quarterback. After those games, however, things slowly started to change.
After throwing seven touchdowns and no interceptions in his first four outings, Allen has taken a turn for the worst. After that hot start, he's thrown nine picks and three touchdowns in the next four. Things came to a head on Sunday, when he threw four interceptions in a blow-out divisional loss to the lowly Atlanta Falcons. While he managed to pile up 325 yards, it was far from a good outing for the young QB.
While you never want to see your quarterback struggle, it's better to get this tough stretch out of the way now. Even if Cam Newton returns to full health, his time in Carolina is probably done; that means the Panthers will need to identify their starting quarterback for the future. Kyle Allen has only played a handful of NFL games and is still, on the whole, an unknown quantity at the professional level. If he can't handle this run-in, he might not be the right man to run the offense next season. Missing the playoffs might be painful, but making a long-term commitment to an ill-equipt quarterback can send any franchise into a downward spiral.
Over the last few games, Kyle Allen has gotten a taste of what it really means to be an NFL starter. If he wants to keep the job, he'll need to turn things around ASAP.