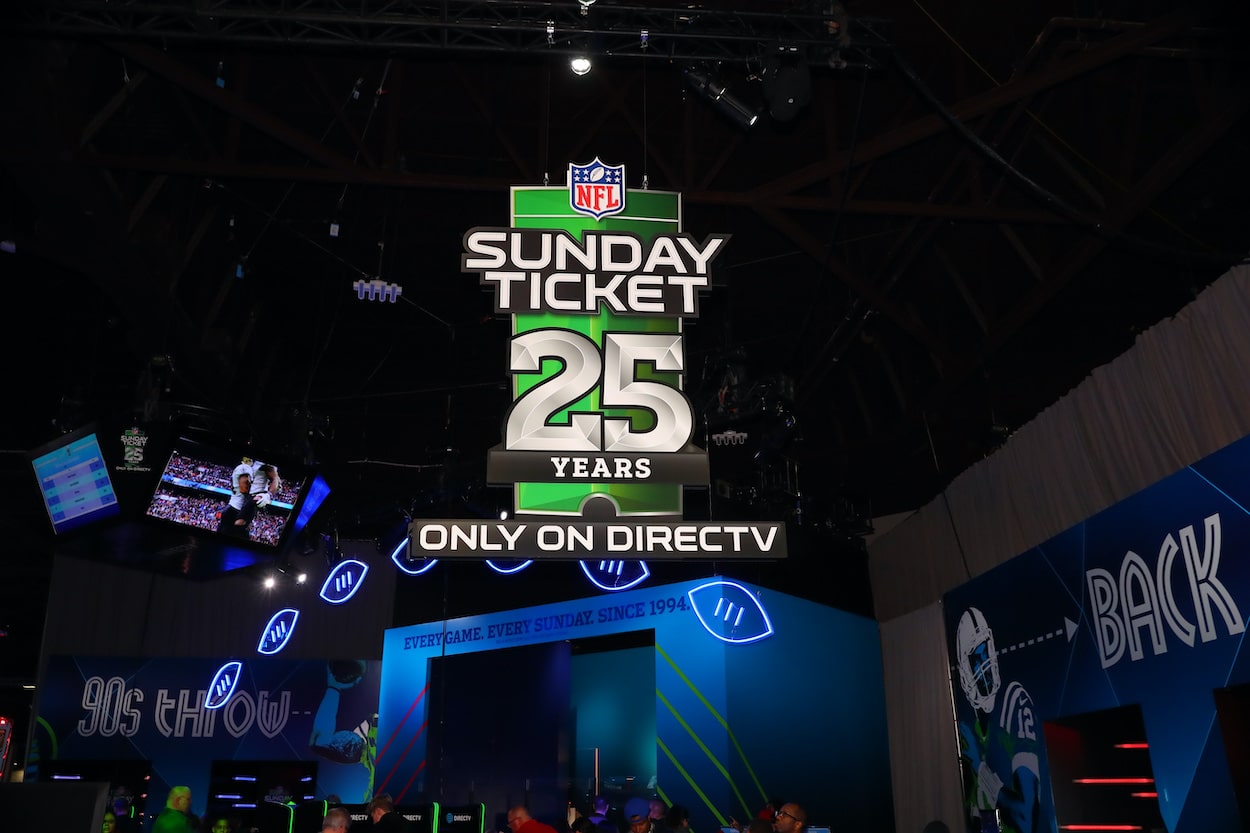 NFL Sunday Ticket Is About to Become Much Easier to Get, According to Roger Goodell
For almost 30 years its been nearly impossible to get NFL Sunday Ticket without bolting a satellite dish to your home. That's about to change.
"Every live game. Every Sunday afternoon." That is the promise of NFL Sunday Ticket. The cost is $293.94 per season, which many NFL fans are willing to pay. However, unless you are a college student or live in a building that doesn't allow satellite dishes, the cost fans are often unwilling to pay is having the DirecTV hardware bolted to your home. According to NFL commissioner Roger Goodell, though, that's about to change.
NFL Sunday Ticket streaming service
NFL Sunday Ticket brings NFL fans every out-of-market game during the 1:00 pm EST and 4:00 pm EST windows on football Sundays.
Starting in the mid-1990s, the NFL partnered with DirecTV to offer this service to fans. Subscribers get every game on Sunday afternoons that is not on their local CBS or FOX affiliate. Also, the package has its own RedZone channel hosted by Andrew Siciliano as opposed to Scott Hanson.
As live streaming became more popular, DirecTV began to offer that option as part of the package. However, streaming is not currently a standalone option unless you live in a place where satellites aren't allowed or are actively enrolled as a full-time college student.   
These restrictions limit the reach of the package, and NFL commissioner Roger Goodell plans to do something about it when the exclusive partnership with DirecTV expires at the end of the 2022 NFL season.
"I clearly believe we'll be moving to a streaming service," Goodell told reporter Julia Boorstin in an interview with CNBC. "I think that's best for consumers at this stage."
That begs the question, which streaming service will get NFL Sunday Ticket in 2023?
Which streaming service will have NFL Sunday Ticket?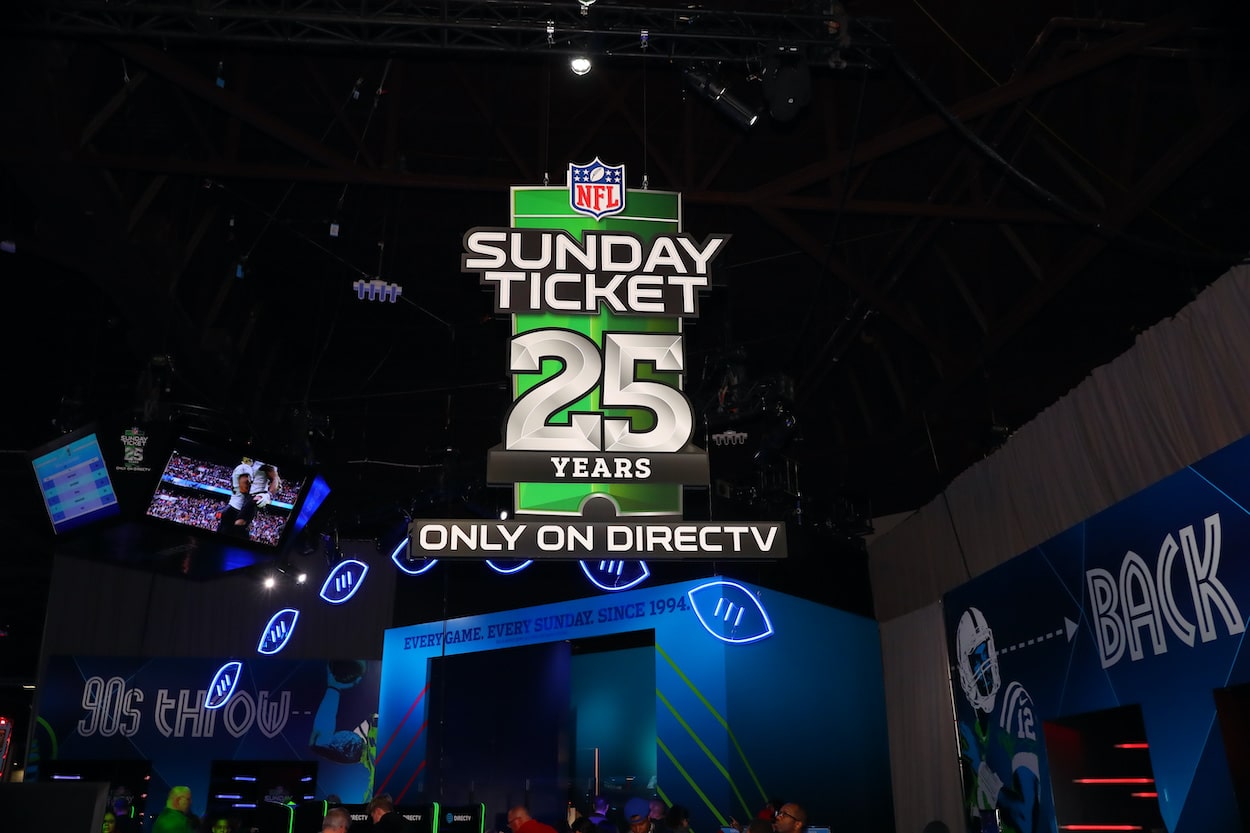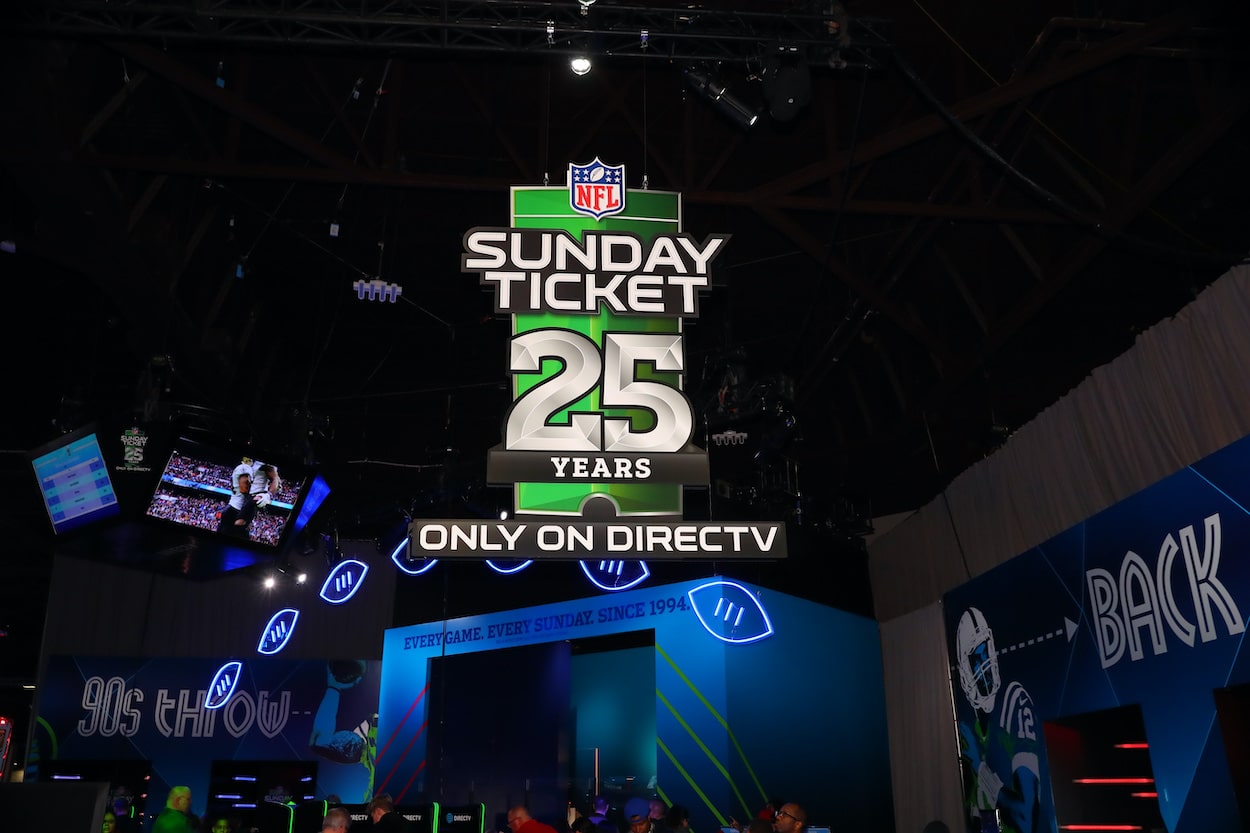 DirecTV currently pays $1.5 billion annually for the exclusive rights to NFL Sunday Ticket. With the proliferation of streaming services in the last few years, that price has increased significantly.
Roger Goodell and the NFL believe that whichever streamer gets the package will pay north of $2 billion per season, and if a bidding war breaks out, the figure could double from the last deal and get to around $3 billion.
As for which streaming platform will get the NFL Sunday Ticket for its next iteration, CNBC reports that Apple, Amazon, and Disney (the parent company of ESPN) "have all submitted bids to be the league's exclusive Sunday Ticket distributor."
These companies have all already ponied up big bucks for live sporting rights. Amazon is already paying the NFL $1 billion per year to stream Thursday Night Football starting this season, and Disney/ESPN are in for around $2.7 billion for Monday Night Football.
Apple hasn't landed any NFL rights yet, but the company did just shell out $2.5 billion for the exclusive rights to MLS for the next decade.
It's too early to tell which streamer will win the rights, but NFL fans will certainly have a much easier time getting the Sunday Ticket package starting in 2023.
Like Sportscasting on Facebook. Follow us on Twitter @sportscasting19 and subscribe to our YouTube channel.