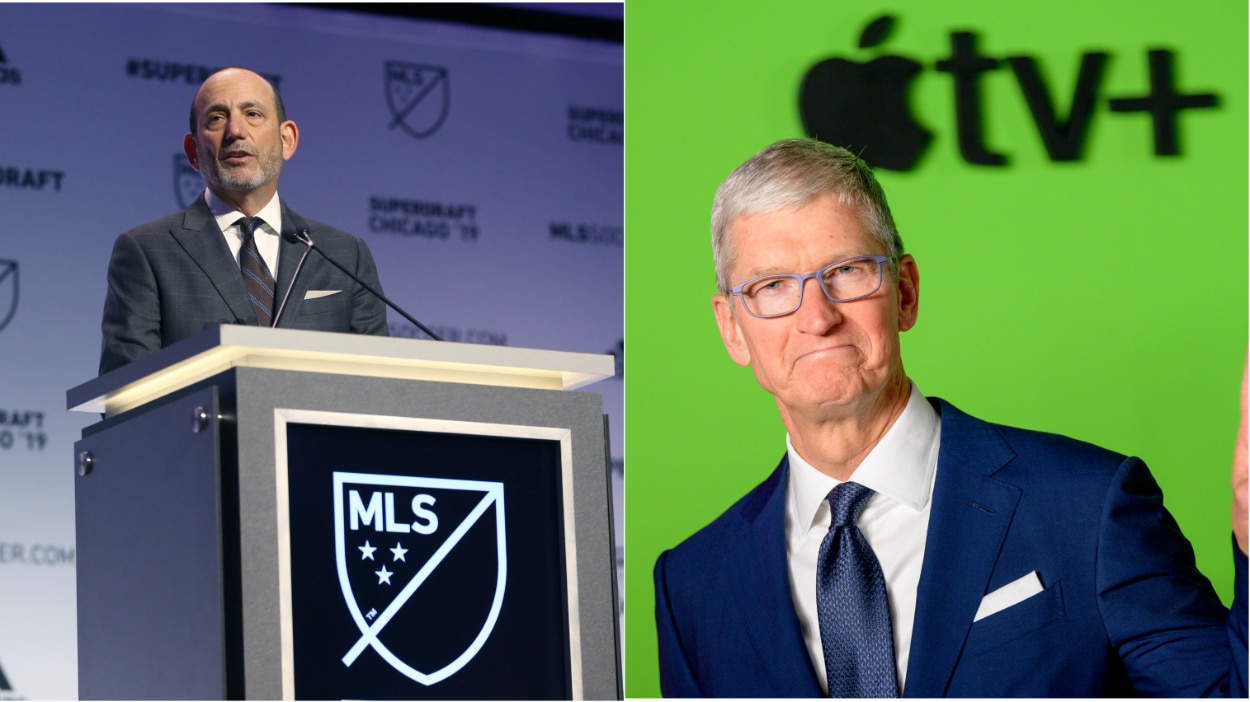 MLS Lands Blockbuster $2.5 Billion Deal With Apple TV+
The MLS just signed a massive broadcast agreement with Apple TV+, but where does it ranks among the other major North American sports deals?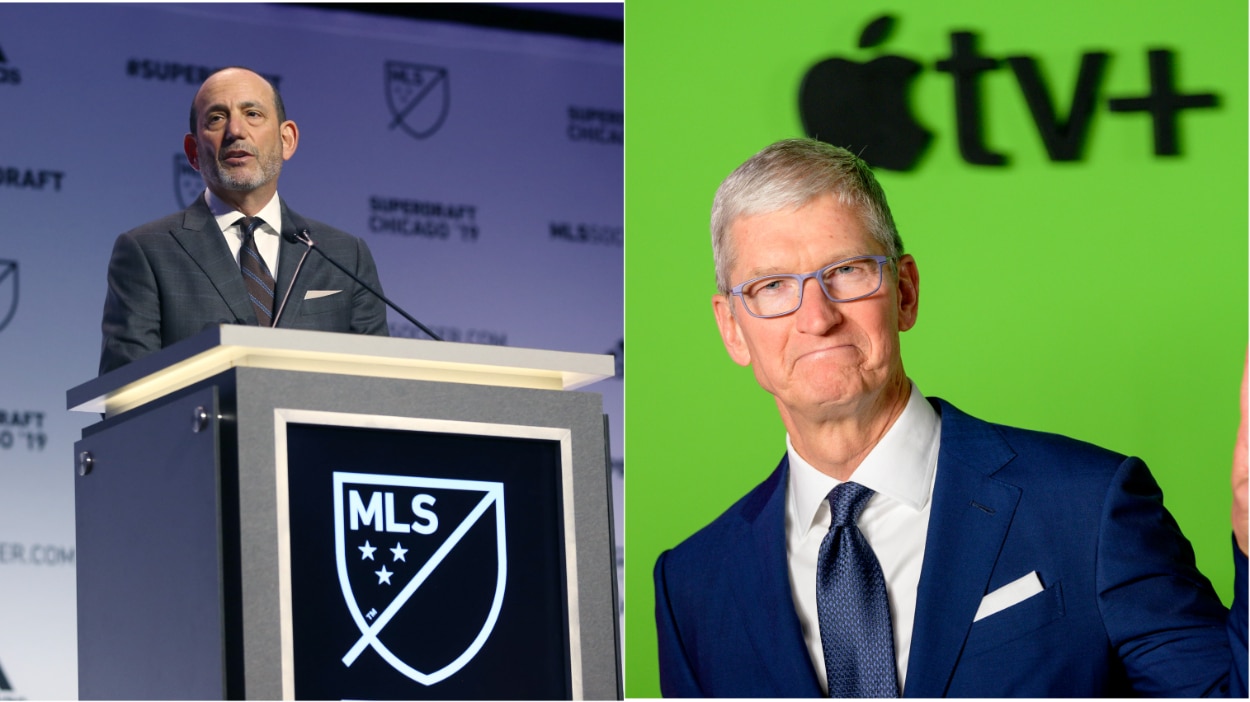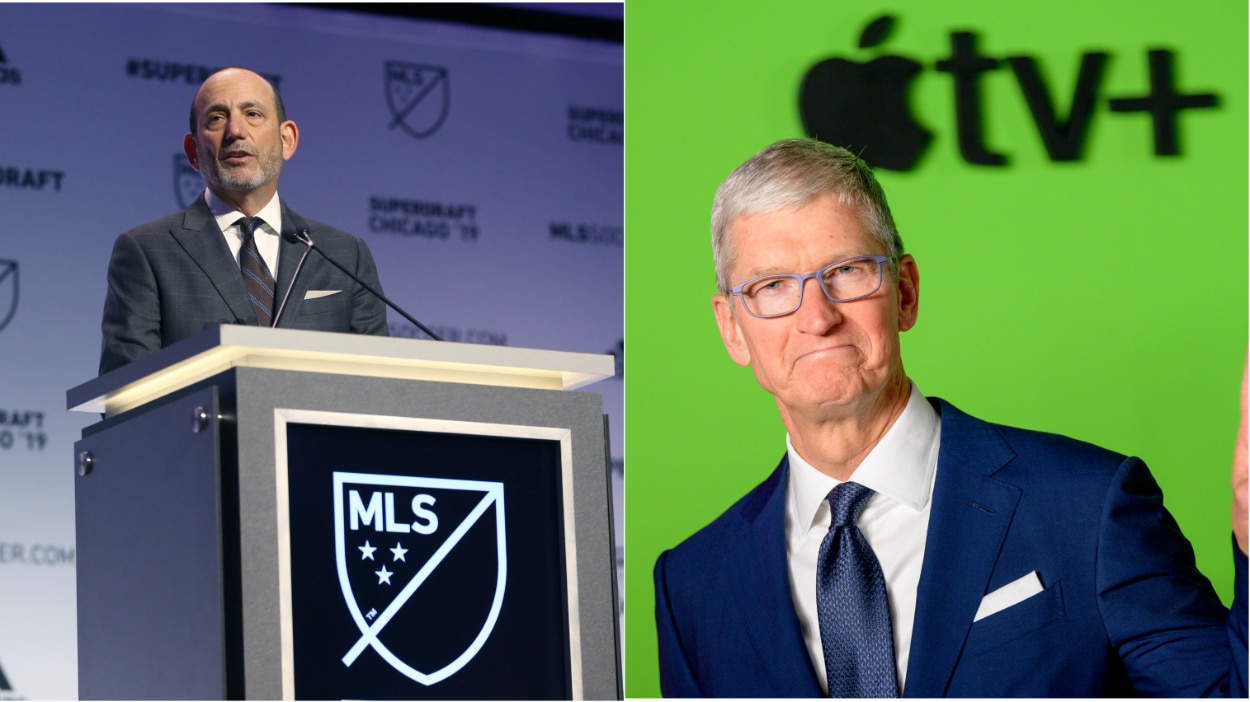 Soccer is the sport of the future in the United States. That's what "they" have been saying since the New York Cosmos signed Pelé in 1975. Then it was supposed to happen after the 1994 World Cup in the U.S., and when Major League Soccer (MLS) kicked off its inaugural season in 1996, and when David Beckham came to MLS in 2007, and after the USMNT dramatically scored against Algeria in 2010. Now, in 2022, a $2.5 billion media rights deal between MLS and Apple TV+ may actually signal that the other football's time is finally here.  
MLS is currently broadcast on a mix of networks and platforms
Major League Soccer is a two-and-a-half-decade-old professional sports league that has grown to become one of the best in the world.
It doesn't (and may never) compete with the cream of the crop – the English Premier League, Germany's Bundesliga, Spain's LaLiga, Italy's Serie A, France's Ligue 1 — but it has built itself up to compete with the best second-tier leagues around the globe. This includes the top pro leagues in Portugal, Belgium, the Netherlands, Mexico, and Brazil.
Despite drawing big-name older players from Europe and more and more young prospects from North and South America, there are still challenges holding MLS back.
One of these is the hodgepodge of places fans have to go to watch their favorite MLS teams.
The current MLS broadcast right deal divvies up matches between ESPN (and ABC and ESPN+), Univision (and TUND), and Fox (and FS1 and FS2). Plus, some teams have local deals, such as NYCFC's YES Network contract.
All this makes it difficult to be a hardcore MLS fan in 2022. However, all that is about to change with MLS's new Apple TV+ Deal.
Apple TV+ and MLS have agreed on a 10-year, $2.5 billion deal
On Tuesday, June 14, 2022, Major League Soccer and Apple announced a partnership to show every MLS game for every MLS club on Apple TV+.
The deal starts in 2023 and runs for 10 years. It will be worth $2.5 billion ($250 million per year) over the next decade. This is a massive step up in broadcast rights money for the MLS. According to The Athletic, "ESPN, Univision, and Fox pay a total of $90 million per season in the current agreement, of which sources have said $65 million is received by MLS. The remaining $25 million goes to the U.S. Soccer Federation."
In order to get every MLS and Leagues Cup game, fans will have to subscribe to a new MLS streaming service, available exclusively through the Apple TV+ app. However, some games will be available to regular Apple TV+ subscribers, and still fewer games will be available for free to anyone who downloads the app.
Additionally, the Athletic reports that "sources said that the ESPN and Univision families of networks will likely end up airing a slightly reduced number of games than they do in the current media rights agreement."
How $2.5 billion to broadcast soccer compares to other sports
The MLS and Apple deal represents a huge step forward for Major League Soccer. It will be able to use some of this money to entice more big-name players and high-end prospects to the league to grow its reputation globally. The amount of coverage and ease of finding it will also help grow the game among fans.
However, the $2.5 billion over 10 years still pales in comparison to what the other major North American sports leagues get.
The NFL is, of course, king in the U.S. The football league just re-upped its broadcast rights deals for $110 billion ($10 billion annually).
Major League Baseball gets $1.55 billion per year from ESPN, FOX, and TBS and recently signed streaming deals with Apple and NBC/Peacock for $115 million per season, per MLBTradeRumors.com.
According to CNBC, the NBA currently has a $24 billion ($2.6 billion per year) rights deal with Turner Sports and ESPN, but the league expects to get $70-$75 billion ($7-$8 billion per season) when the contracts are up in 2025.
Finally, the NHL splits its right between ESPN and Turner Sports as well, with Disney paying around $400 million per year and Turner kicking in $225 million ($625 million in total), per USA Today.
As you can see, MLS still has a long way to go, but the big new deal with Apple is a great start.
Like Sportscasting on Facebook. Follow us on Twitter @sportscasting19 and subscribe to our YouTube channel.