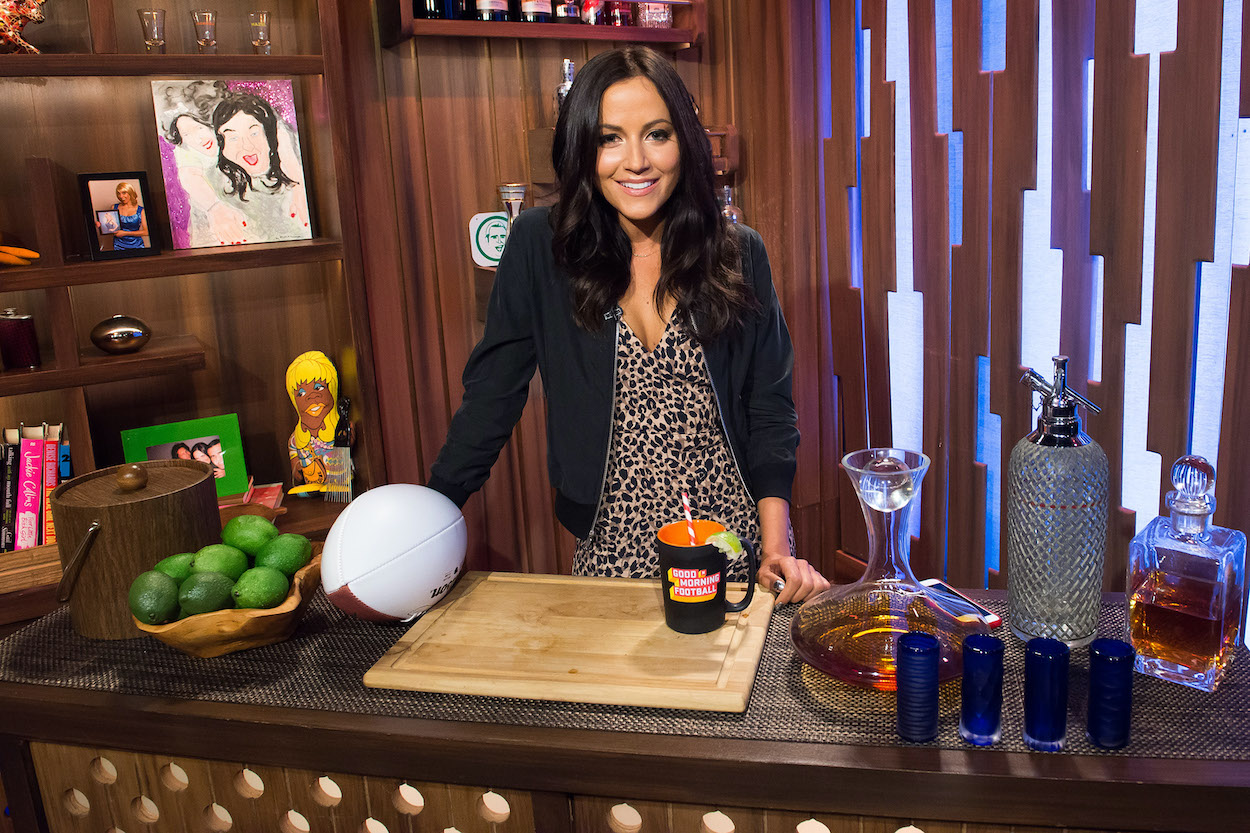 'Good Morning Football' Host Kay Adams Abruptly Announces She's Leaving Show, Is Amazon Next?
NFL Network's Kay Adams had an emotional 'Good Morning Football' send-off after she announced she's leaving the show after six years, and an Amazon gig might be next.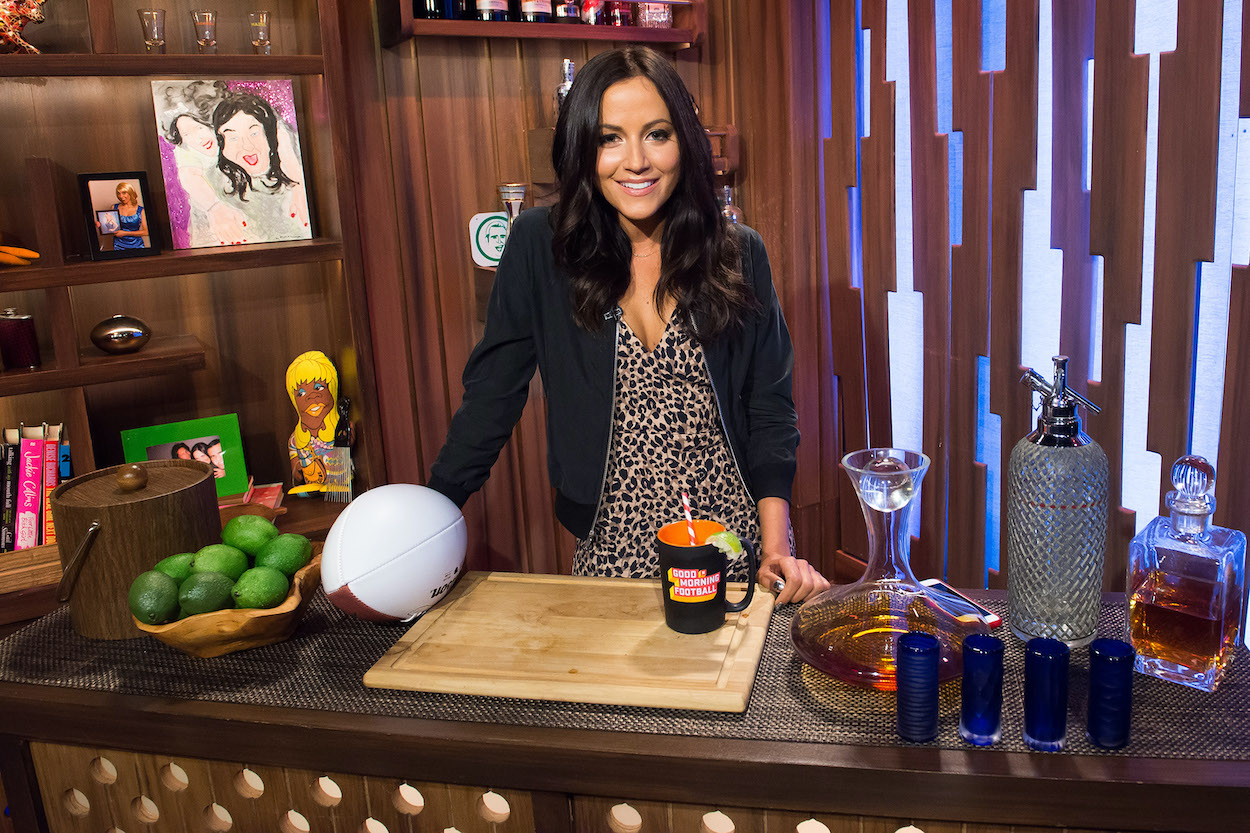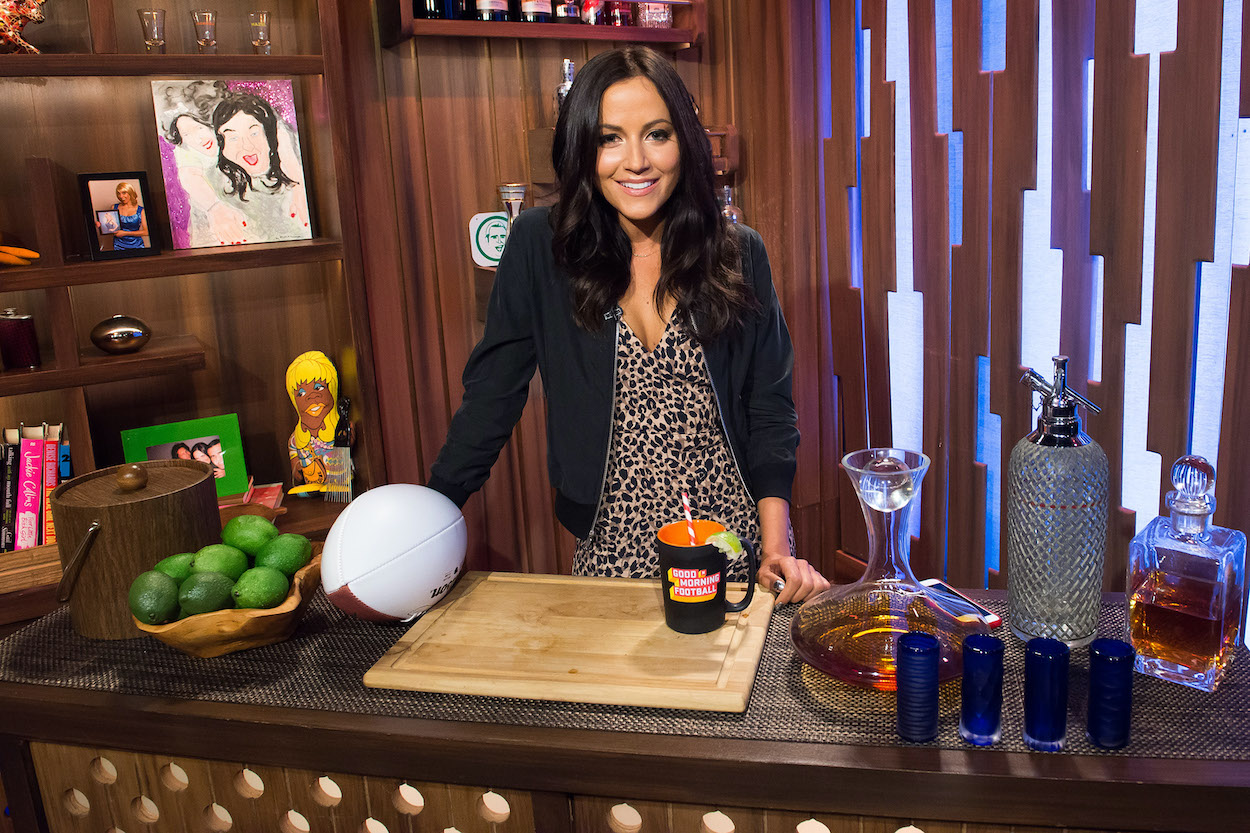 Early-rising NFL fans have started their mornings with Kay Adams and the Good Morning Football crew since 2016. The NFL Network morning talk show that began with Adams, Nate Burleson, Kyle Brandt, and Peter Schrager is losing its second co-host in a year after Burleson left for CBS Mornings in 2021. Now Adams is out and could be heading for a big-money deal with Amazon.
Kay Adams shockingly announced Friday's 'GMFB' will be her last
Kay Adams is a Chicago native and University of Missouri grad who cut her teeth in the radio world before jumping to TV hosting. Just before helming NFL Network's flagship morning show, Adams worked at NBC Sports, hosting Fantasy Football Live.
In 2016, when NFL Network launched Good Morning Football, Adams, former NFL wide receiver Nate Burleson, NFL insider Peter Schrager, and Real World and Days of Our Lives alum Kyle Brandt made up the weekday hosting panel.
When Burleson left for CBS's mainstream morning show in 2021, a rotating group of ex-NFL players filled his chair. The most regular players to fill the seat have been Michal Robinson, Cris Carter, DeAngelo Hall, and Sean O'Hara.
In a surprising move on Thursday, May 12, 2022, Adams invited viewers to "celebrate my last episode" on Friday, May 13.
There was no official news with Adams' announcement about why she was leaving or who would take over her spot.
As for the latter issue, the show will likely go to a rotating format for now, with several different people co-hosting with Schrager and Brandt. Long-term, Colleen Wolfe could be one option as she already hosts the weekend edition of GMFB. Rachel Bonnetta is another popular choice, but the talented personality would have to move from the West Coast to New York — where GMFB films — to take the job full-time.
On the question of where Adams will surface next, the rumors around that are fascinating.
Could Kay Adams end up at Amazon?
After years of CBS, FOX, NBC, ABC/ESPN, and NFL Network dominating pro football coverage, Amazon will jump into the game in 2022.
Starting in the 2022 NFL season, Amazon is paying the NFL approximately $1 billion per year for the next 11 years to broadcast the league's Thursday Night Football games, per CNBC. After spending that big chunk of change, Jeff Bezos' company shelled out even more to lure Kirk Herbstreit and legendary announcer Al Michaels to its booth.
Now, the company is in the process of adding additional talent to its Thursday night presentation, and that's where viewers could next find Kay Adams.
The New York Post's sports media guru Andrew Marchand reports, "Sources described Adams as a leading candidate to be the Amazon Prime Video TNF host for the show that is expected to be on site each week. No deal is completed."
The Post article also states that Amazon is pursuing former NFL punter and sports media mogul Pat McAfee for TNF as well.
A McAfee/Adams pairing would be a major coup for Amazon's first weekly foray into football.
If Adams is indeed Amazon-bound, an announcement should be coming relatively soon. The NFL released its 2022 schedule on Thursday, May 12, and the first Amazon game will be the Week 2 matchup between the Kansas City Chiefs and Los Angeles Chargers.
Friday's 'GMFB' was an emotional episode 
Former New York Giants center Sean O'Hara sat in with Kay Adams, Kyle Brandt, and Peter Schrager during the week leading up to Adams' departure. However, on Friday, he was nowhere to be found just moments before the show.
That's because Nate Burleson showed up as the surprise co-host for Adams' farewell episode, getting the original Good Morning Football band back together one final time.
At the end of the three-hour show, Adams said a heartfelt goodbye to her GMFB team and the show's viewers.
The host started by revealing the secret to the show's success. Adams said she's always told people that it's simply "four people who really love football and fun." However, she expanded on that, thanking creator Michael Davies, NFL commissioner Roger Goodell, all the people behind the scenes, and going into detail about what Brandt, Schrager, and Burleson bring to the show.
With her voice cracking, Adams finished her thank you's by sharing her gratitude for the viewers who had fun with her and the crew for the last six years.
Dabbing her eyes with Kleenex, Adams listened to her co-hosts share their gratitude and well-wishes and signed off with a wave and a peace sign before blowing a kiss to the GMFB audience one final time.
Like Sportscasting on Facebook. Follow us on Twitter @sportscasting19 and subscribe to our YouTube channel.