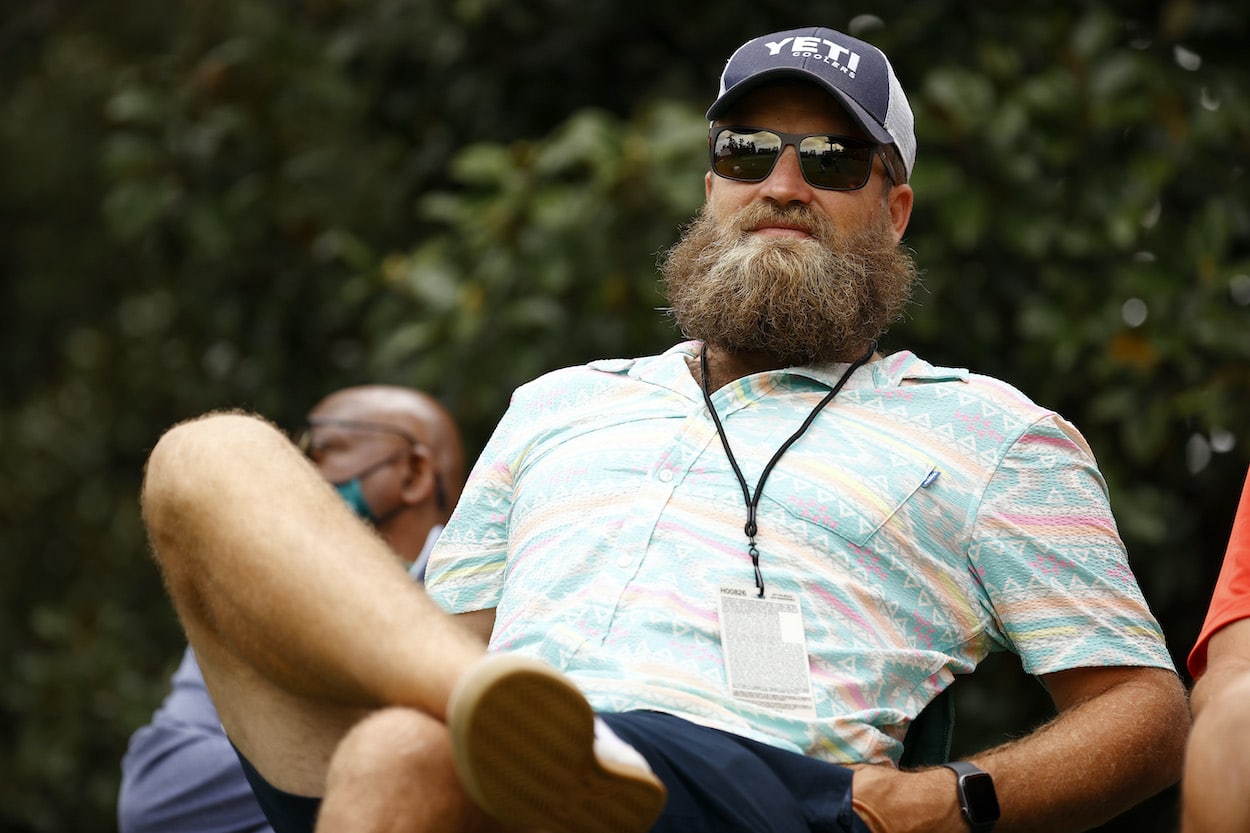 Ryan Fitzpatrick in Talks With Amazon After Calling Time on Improbable Career
Ryan Fitzpatrick retires after 17 fascinating and fun NFL seasons, is a 'key role' on the Amazon 'Thursday Night Football' broadcasts next?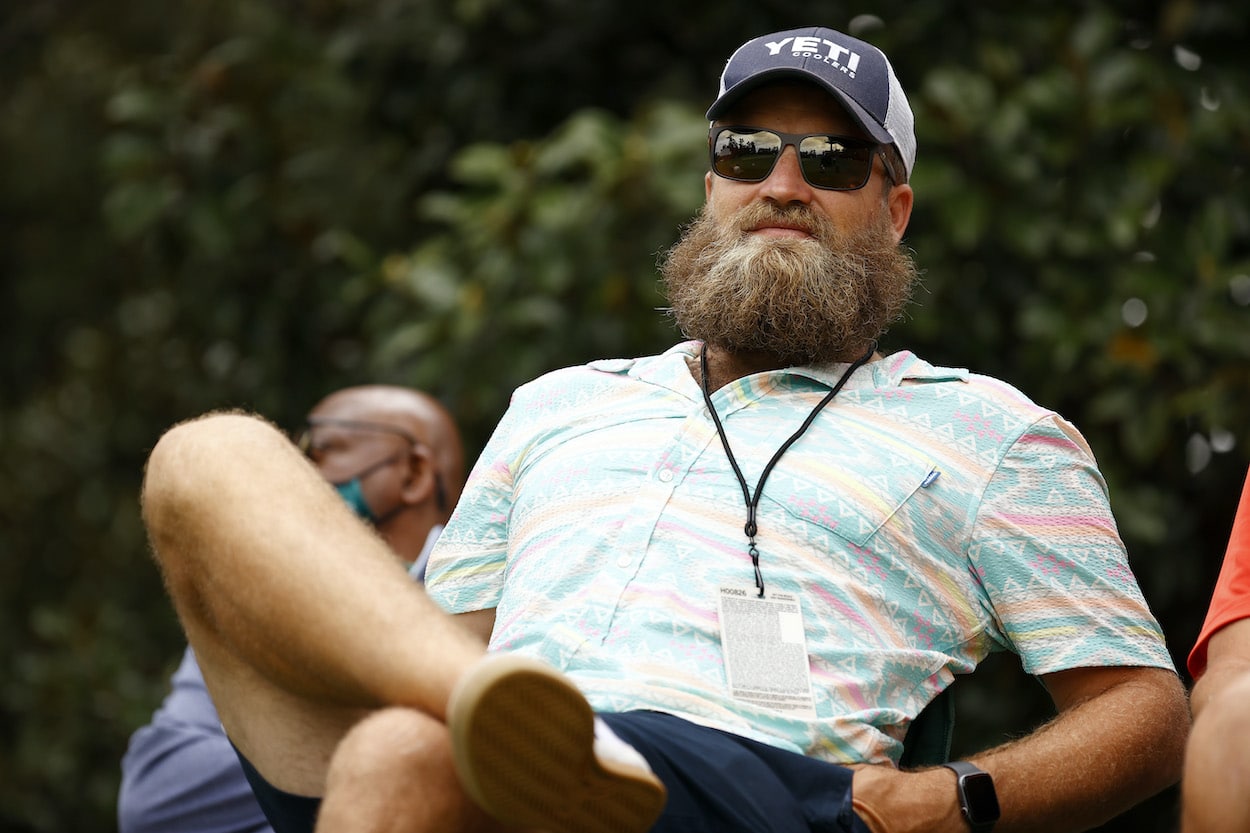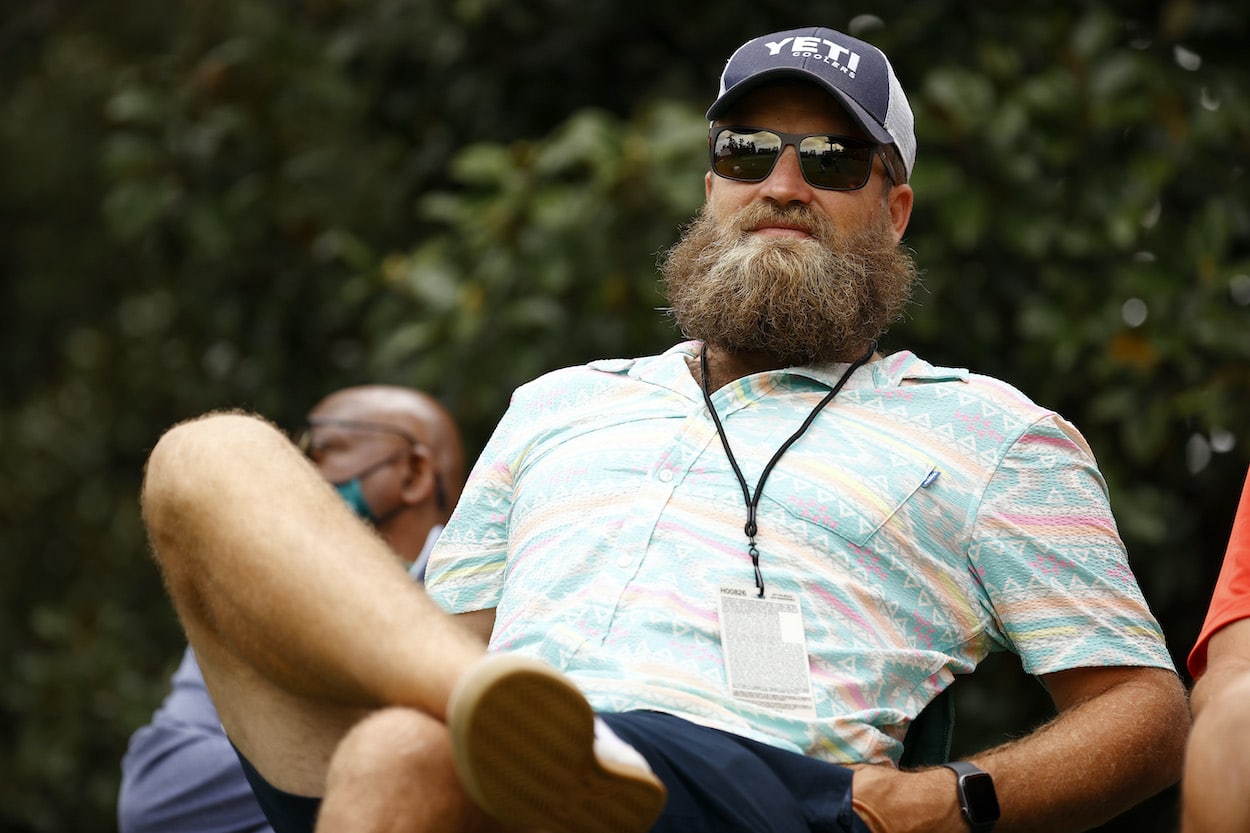 The Fitzmagic is gone. After 17 NFL seasons and nine NFL teams, quarterback Ryan Fitzpatrick is retiring. The former Harvard QB had an incredible career that defied expectations and led to "Fitzmagic" becoming a cult hero in several pro football cities. While Fitzpatrick is now gone for the league, he won't soon be forgotten, especially if he joins Amazon's Thursday Night Football broadcast team.
Ryan Fitzpatrick retired, ending his 17 year NFL career
At 39, longtime NFL quarterback Ryan Fitzpatrick has decided to hang up his cleats.
The Arizona native played his college football with the Harvard Crimson before the then-St. Louis Rams took a flyer on him with a seventh-round pick (No. 250) in the 20015 draft.
Fitzpatrick played two seasons for the Rams and the next two for the Cincinnati Bengals. He was primarily a backup during this time but did get chances to start, amassing a 4-10-1 record as a starter. During these first seasons, he threw 12 touchdowns and 17 interceptions.
In 2009, the Ivy League signal-caller signed a three-year deal with the Buffalo Bills. In Western New York, Fitzpatrick found some success and became a name NFL fans were familiar with. Those Bills teams weren't great, but Fitzpatrick found a way to lead them to victory from time to time.
At the end of his time in Orchard Park, Fitzpatrick had a 20-33 record as a starter with 11,654 passing yards, 80 TDs, and 60 INTs for the Bills franchise.
From there, Fitzpatrick spent a season with the Tennessee Titans and one with the Houston Texans before landing with the New York Jets. In 2015, he posted his only winning season as a starter. The Jets went 10-6 that year and barely missed the playoffs in a tiebreaker with the 10-6 Pittsburgh Steelers.
The following four seasons were with the Tampa Bay Buccaneers and Miami Dolphins. He went to back up young QBs Jameis Winston and Tua Tagovailoa, respectively but ended up outplaying both at times.
Fitzpatrick signed with Washington for 2021 but suffered an injury in Week 1 and never played again.
Fitzpatrick is retiring and is in talks with Amazon about a broadcast career
Ryan Fitzpatrick won't be carrying a clipboard on an NFL sideline in 2022. He also won't be throwing a 50-yard bomb with a defender hanging on his facemask or tossing soul-crushing interceptions anymore now that he is retired.
However, that doesn't mean that NFL fans have seen the last of "Fitzmagic."
NFL insider Ian Rapoport reports that the now-former NFL quarterback is in talks with Amazon to be a part of the streaming platform's Thursday Night Football broadcast team. While Rapoport doesn't say exactly what Fitzpatrick would do on Amazon Prime, he does call it "a key role."
If Fitzpatrick does take the gig with Amazon, he will join legendary announcer Al Michaels and former ESPN college analyst Kirk Herbstreit, who will be in the booth for the Thursday matchups.
The "key role" for Fitzpatrick could be in the studio for the pregame, halftime, and postgame shows. Amazon has yet to announce who will be on that team. Former Good Morning Football host Kay Adams and sports media mogul Pat McAfee are rumored to be on the platform's shortlist.  
An incredible and improbable career
Ryan Fitzpatrick walks away with one of the NFL's most enduring nicknames, "Fitzmagic." However, in some corners of the football world, his other nickname, "Fitztragic," is also employed.
The two nicknames sum up Fitzpatrick in a nutshell. On any given Sunday, fans would be equally as likely to see him make magic happen (usually on a bad team) or throw a tragic interception just when a victory looked attainable.
The bearded Harvard grad retries with a 59-87-1 record as a starter. He threw for 34,990 yards, 223 TDs, and 169 INTs.
Fitzpatrick earned $82.1 million in his 17-year career, the most-ever for a seventh-round pick. He is also one of just seven QBs in modern NFL history with four or more 400-plus-yard passing games. The names on that are Peyton Manning (8), Dan Marino (7), Drew Brees (5), Aaron Rodgers (4), Patrick Mahomes (4), Tom Brady (4), and Fitzpatrick (4).
Most seventh-round picks never even make a team, let alone play for 17 seasons. For that matter, neither do most Ivy League football players.
Fitzpatrick is a different breed — which anyone who saw him with his shirt off in the freezing Buffalo cold last season knows — and that should make him excellent on Amazon's football coverage.
All stats courtesy of Pro Football Reference