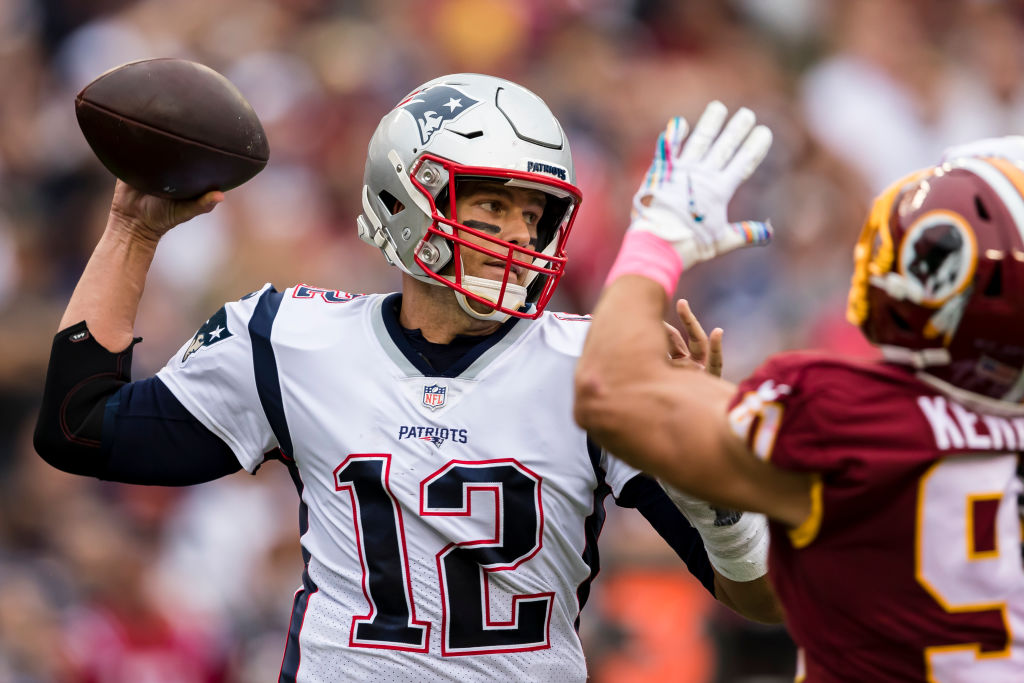 NFL: Tom Brady's New England Patriots Keep Rolling Past the Washington Redskins
Tom Brady and the New England Patriots cruised to a comfortable victory over the Washington Redskins on Sunday.
The New England Patriots cruised to a comfortable win on Sunday, blowing out Washington Redskins in a 33-7 at FedEX Field.
As usual, Tom Brady led the way for New England. He completed 42 of 28 passes to lead the way for New England, finishing his afternoon with a passer rating of 106.00, 348 yards, one interception, and three touchdowns. New England Patriots put up an OVER (Offensive Value and Efficiency Rating) of 206.5, compared to overall OVER of 51.625 for Washington Redskins.
The Patriots defense also stood strong, keeping Redskins' quarterback Colt McCoy in check. New England put up a total DVS (Defensive Value Score) index of 1.4, compared to 0.71 for Washington Redskins; the Pats' six sacks and one defensive touchdown drove that number and helped make the game comfortable for Brady and his offensive unit.
The Patriots will take the field on Thursday night against the New York Giants while the Redskins, now without head coach Jay Gruden, will take ont the Miami Dolphins on Sunday.