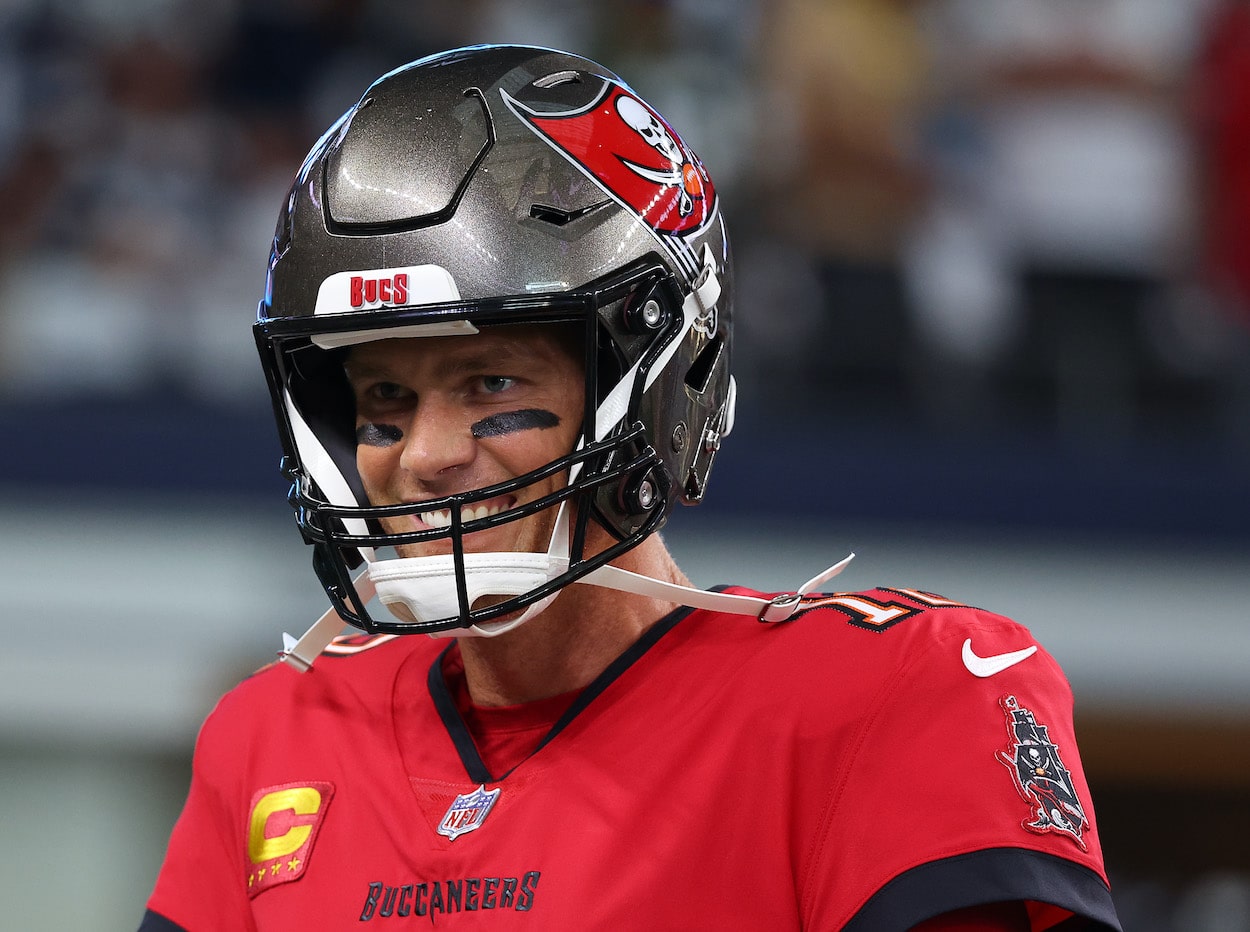 NFL Week 2 Picks: Best Bets, Underdog Moneyline, and Teaser of the Week
Let's try to follow up a 6-0 Week 1 with another strong week of best bets.
What a way to start the NFL season!
I started the new year off with a bang by going 6-0 in Week 1, which included a juicy +198 winner on the New York Giants to upset the Tennessee Titans (thank you Brian Daboll). If you tailed in Week 1, I hope you had as much fun as I did last Sunday. And if you're here for the first time, welcome! I hope we can replicate that success in the weeks to come.
Without further ado, let's get to the picks for Week 2 of the NFL season.
NFL Week 2 best bets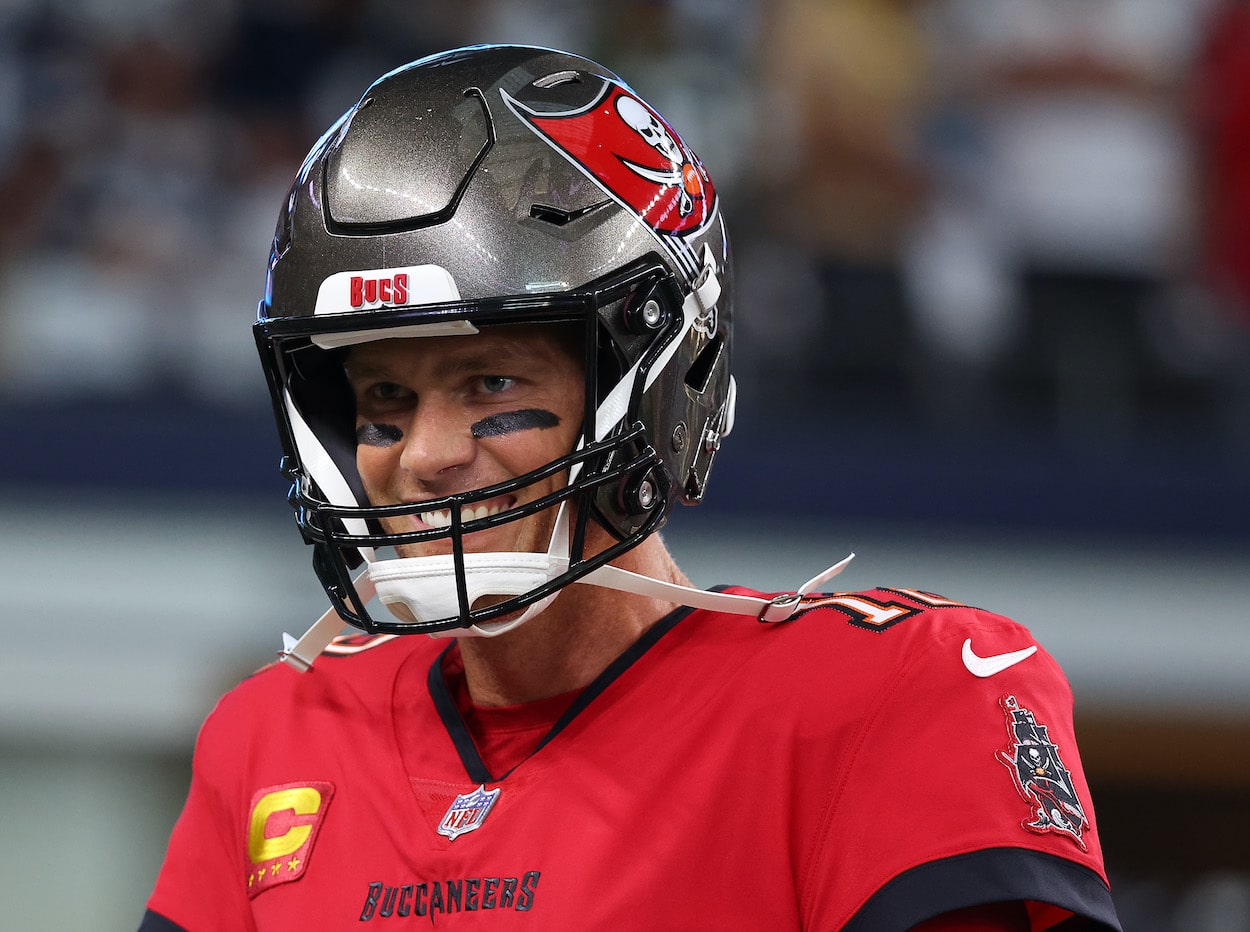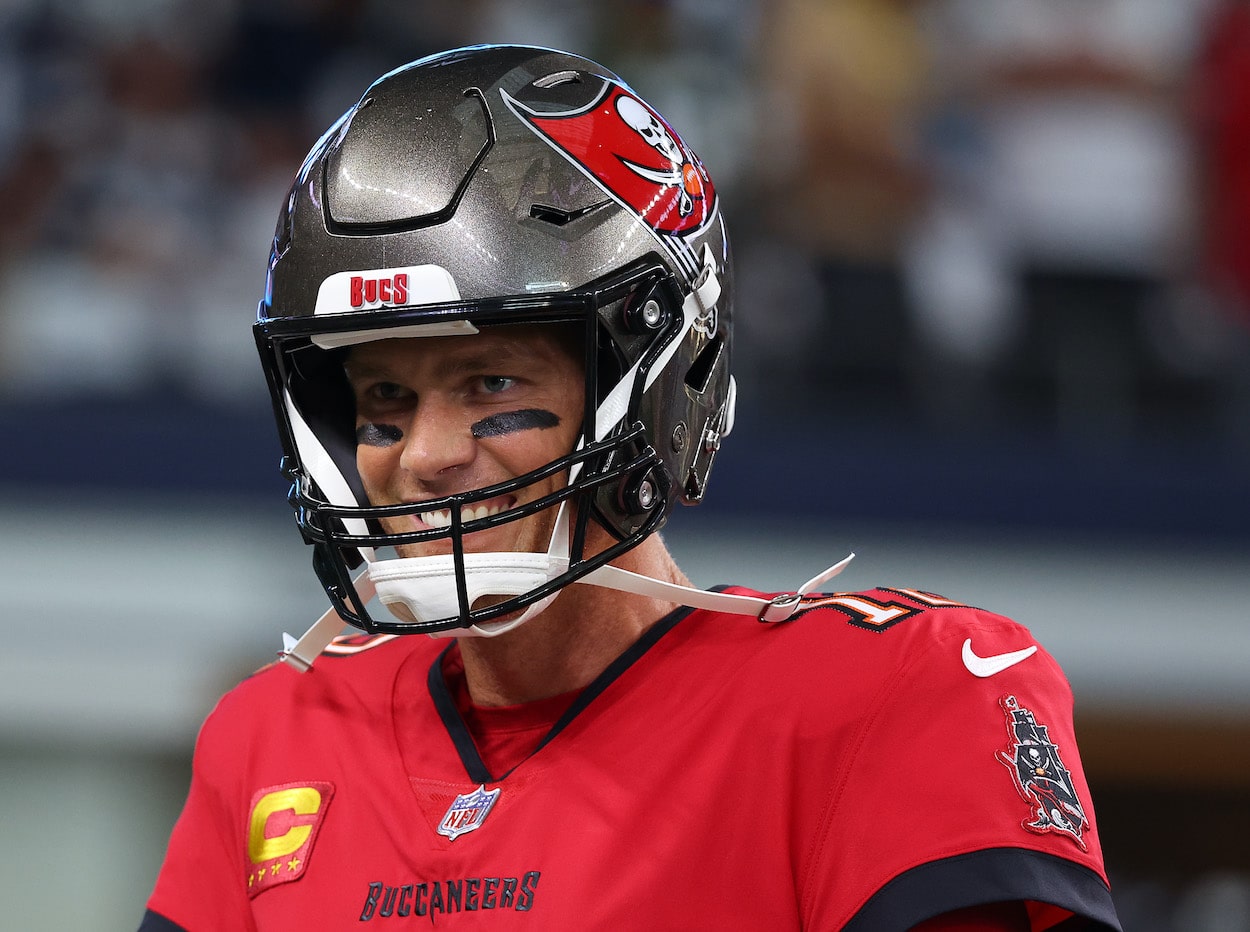 2022 Best Bets Record: 5-0 (+5.98 units)
Favorite Favorite: Tampa Bay Buccaneers -2.5 vs. New Orleans Saints
This is a tricky week to bet favorites with six different teams being favored by more than one possession, so let's keep it simple by backing the best team in the NFC led by the greatest quarterback to ever live.
And before you even start — yes, I'm aware that Tom Brady has been abysmal against the Saints since joining the Buccaneers. In four regular-season starts against New Orleans since 2020, Brady is 0-4 with six touchdowns and eight interceptions. Tampa Bay has lost those four games by an average of 16 points per game.
But this Saints defense may not be as dominant as it's been in years past. New Orleans surrendered 416 yards (201 rushing) and 26 points to Marcus Mariota and the Atlanta Falcons last week. The key to success for Tampa Bay will be to feed Leonard Fournette and draw up pass plays in which Brady can get the ball out quickly. The Buccaneers also looked elite defensively in Week 1, and I think they can turn a banged-up Jameis Winston over a few times on Sunday.
Brady breaks his Saints slump and covers the 2.5.
Favorite Underdog: New York Jets +6.5 vs. Cleveland Browns
I know no one ever wants to put their hard-earned money on the Jets, but hear me out first.
New York actually outgained the Baltimore Ravens, 378-274, in its 15-point loss in Week 1. The Jets impressively held the Ravens to only 63 rushing yards on 3.0 yards per carry in the game. They really should've covered the 6.5-point spread if it wasn't for two turnovers and a missed kick in Baltimore territory.
Jets gonna Jet.
I'm willing to bet New York can clean up those mistakes in Week 2 and play solid run defense again against Nick Chubb and Kareem Hunt. If Jacoby Brissett is forced to win this game with his arm, I give him no chance of covering -6.5. Don't be surprised if we get an upset here.
Favorite Over: Denver Broncos vs. Houston Texans over 45.5
The final score of Denver-Seattle in Week 1 doesn't accurately tell the story of the game. The Broncos racked up 433 yards on 6.8 yards per play, but they finished with just 16 points because of two goal-line fumbles and a few questionable coaching decisions by first-year man Nathaniel Hackett.
I think Denver gets back on track this week against a Texans defense that allowed 517 yards to the Indianapolis Colts last week. If the Broncos can get to 30, the Texans should have no problem getting to 17 playing catch-up for most of the game.
Favorite Under: San Francisco 49ers vs. Seattle Seahawks under 40.5
I actually like a few unders this week (Steelers vs. Patriots, Packers vs. Bears), but the weather forecast in Santa Clara bumped this one to the top. It looks as if it's going to be another wet one for the 49ers in Week 2.
Trey Lance struggled mightily in that downpour last week. The young quarterback completed just 46.4% of his passes and finished with a meager 164 passing yards. Elijah Mitchell also suffered a knee injury in the game and will be out of the lineup for two months, leaving Jeff Wilson Jr. and two rookie running backs as the only options for San Fran out of the backfield.
On the other side, Geno Smith completed 23 of his 28 pass attempts, threw two touchdowns, and still put up just 17 points against the Broncos in Week 1. I don't see Seattle bettering that mark against a stronger 49ers defense this week.
Favorite Underdog Moneyline: Arizona Cardinals +180 vs. Las Vegas Raiders
Look, I get it. No one wants to go near the Cardinals after their Week 1 debacle against the Chiefs.
But when no one's interested in a specific NFL team, that makes me love them even more.
I will never trust Derek Carr as a favorite, and I hope Kyler Murray and Kliff Kingsbury are reading all the press clippings and Twitter comments this week calling them a joke. This Arizona offense still has the capability to explode if Murray brings his A game. As long as the defense doesn't allow Carr to throw for five touchdowns like Patrick Mahomes did in Week 1, this one should come down to the final few minutes.
I'll take my chances on a team I think is undervalued after an uninspiring Week 1 performance.
Teaser of the Week
2022 Teaser of the Week Record: 1-0 (+1 unit)
Carolina Panthers +7.5/Pittsburgh Steelers +8.5
This one is simple for me.
The Panthers are better than the Giants and are only underdogs because of an overreaction to New York's last-minute win against the Titans in Week 1. I think they have a good chance to win the game outright.
The New England Patriots offense looked anemic in Week 1, Mac Jones isn't 100% healthy, and Mike Tomlin is an auto bet as a home underdog. If I can get two dogs I already like and push them up through the key numbers of three and seven, I'm going to take it with no hesitation.
Let's have another strong week!
All betting odds courtesy of FanDuel as of 9/16.
Like Sportscasting on Facebook. Follow us on Twitter @sportscasting19.
How to get help: In the U.S., contact the National Council on Problem Gambling helpline at 1-800-522-4700.