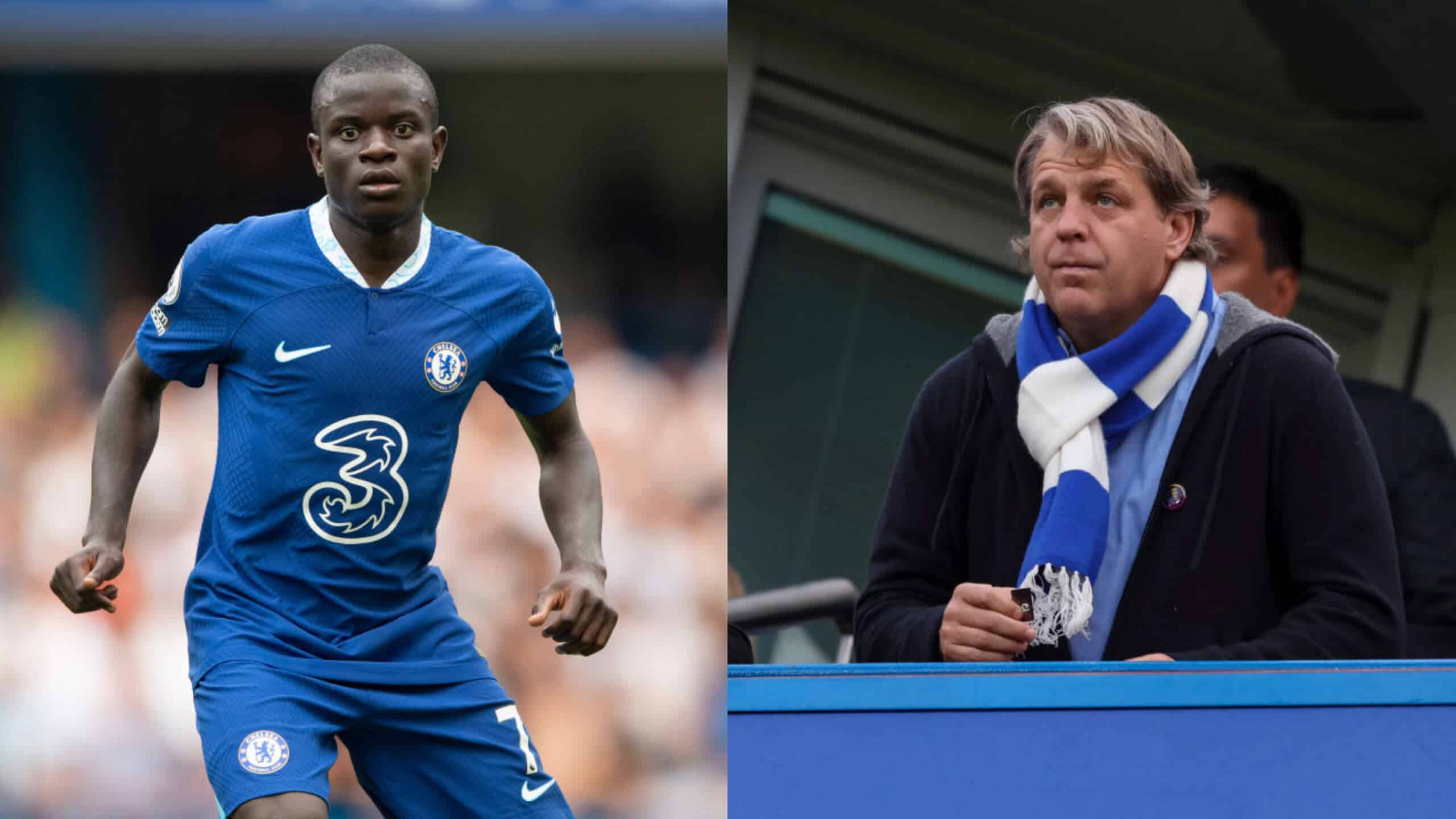 N'Golo Kante Contract: The Frenchman's Extension Officially Proves That Todd Boehly Is Out of His Depth
Think it's great news that N'Golo Kante and Chelsea are reportedly closing in on a contract extension? You might want to reconsider...
It's been a roller coaster of a year for Chelsea supporters. Initially, the prospect of Todd Boehly and his financial might suggested that the Blues could be returning to the top of England's metaphorical soccer mountain. And despite theoretical transfer window wins, that dream has turned into a nightmare. Thomas Tuchel was sacked and replaced by Graham Potter, and since then, the club's form has only continued to deteriorate.
The transfer window may be closed, but it appears that Boehly is on the verge of making another foolish decision. Signing off on a new N'Golo Kante contract may seem like a wise move — the Frenchman is a key part of Chelsea's midfield — but the finer points of the deal only prove the opposite point. Rather than making savvy business moves, the American owner is simply throwing money at the wall to see what sticks.
N'Golo Kante contract: The midfielder looks set to extend his time at Chelsea
While it might be easy to overlook him — he's missed most of the year with injury and has been overshadowed by Chelsea's turmoil — N'Golo Kante's future was sitting on the metaphorical knife edge. His current contract is set to expire at the end of the 2022-23 season. The midfielder had options to leave as a free agent, but it now appears that he's set to extend his stay at Stamford Bridge.
"N'Golo Kanté position has been crucial to get new deal close: he had options on free transfer but he loves the club and wanted to stay in London," Fabrizio Romano tweeted on February 28. "#CFC The agreement is very close, not sealed yet — details missing on lenght[sic] of the contract, but really advanced."
That outstanding detail, however, is a key factor. As an aging (nearly 32-year-old) player coming off an injury, Kante should be viewed as something of a risk. Given that there's no guarantee of his availability moving forward, a smart club would try to limit the term and, in turn, mitigate some potential issues.
If we believe a report from Santi Aouna, though, that's not what the Blues are going to do. He suggested that Chelsea would extend Kante for at least three more seasons. There's also the potential for a fourth year, which would keep him in London through 2027.
The N'Golo Kante extension suggests that Todd Boehly is trying to spend his way out of another tight spot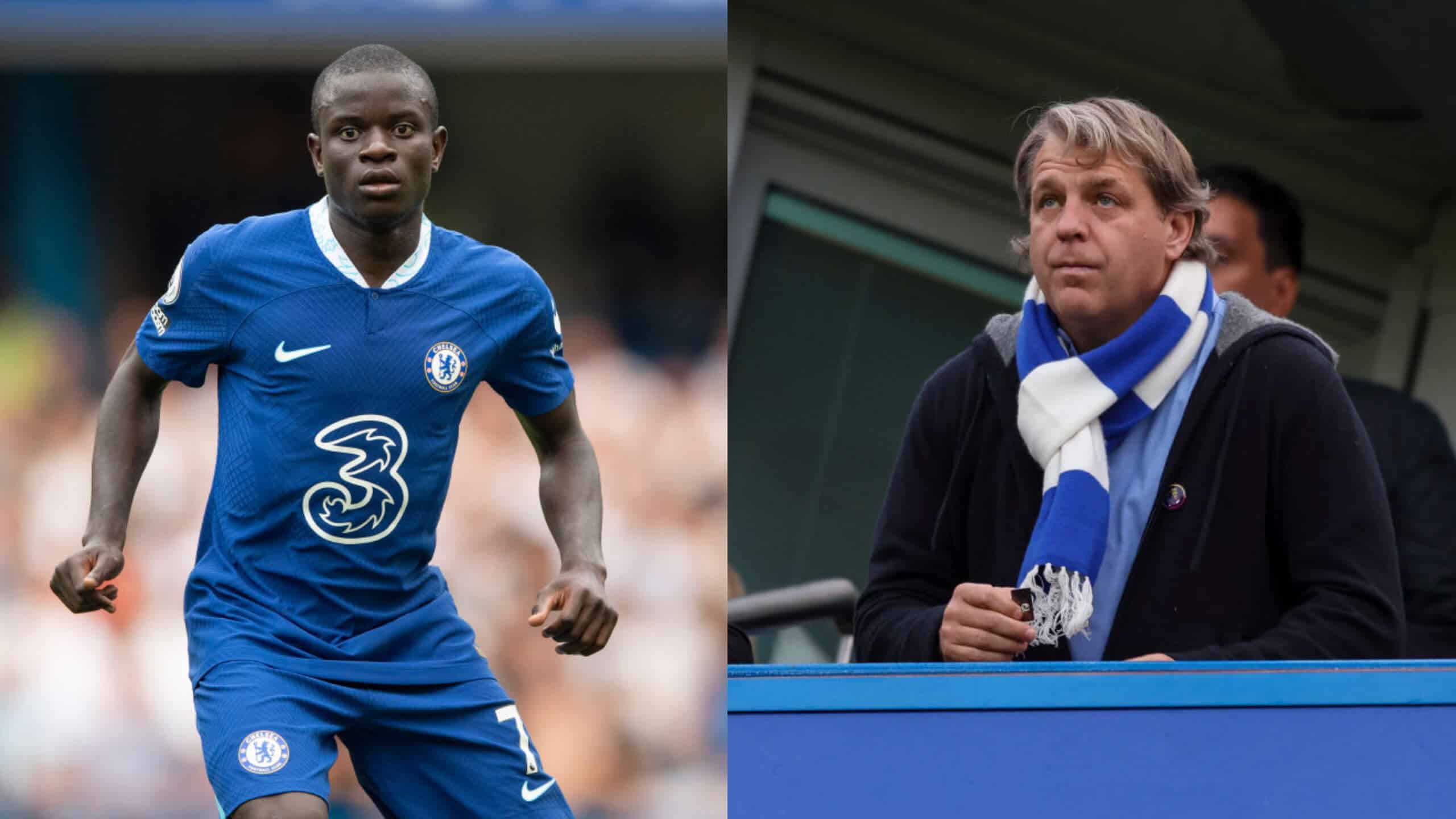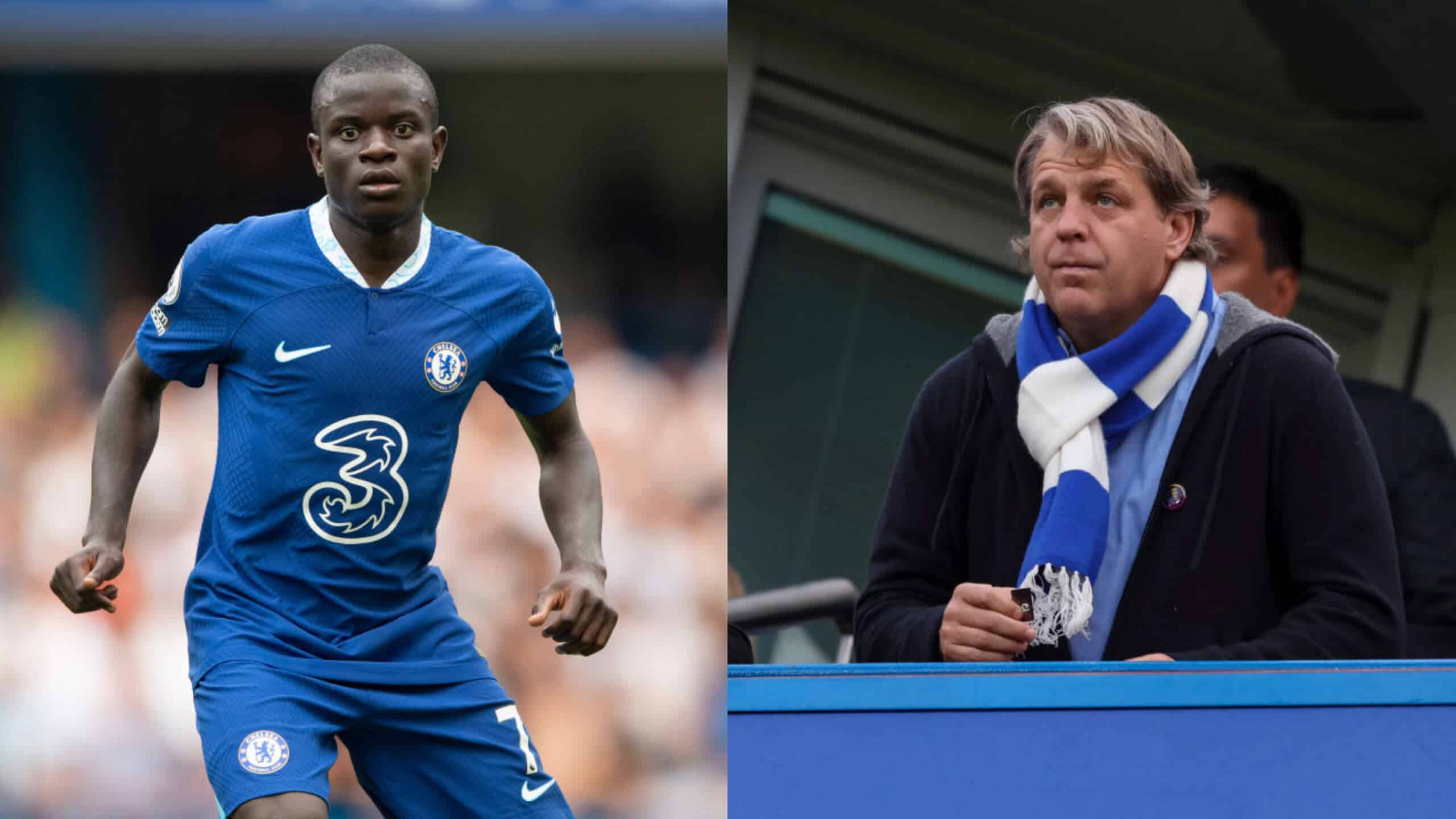 Since every fan wants their team to be competitive, it seems a bit rich (pun not intended) to criticize Todd Boehly for spending boatloads of money on players. The N'Golo Kante contract extension, however, fits into a pattern of throwing money around without a discernable plan.
As I somewhat mentioned above, keeping Kante around is the easy option. We all know what he can do and how effective he can be on his day. Extending his contract means that you can kick the midfield can further down the road; if you put Kane and Enzo Fernandez together, you theoretically don't have to worry about that part of the pitch. If the Frenchman's extension doesn't work out, no harm, no foul. We (with the we, in this case, being Chelsea) can simply buy someone to replace him.
The problem is that strategies like that can't work forever. What happens if Kante is able to play, but he only returns at 50% of his previous best? Do you truck along with a less-than-ideal player in your engine room? Do you bring in a replacement and stick Kante on the bench? While his personality doesn't suggest that he'll cause a problem in the locker room, his presence would still 1) cost money and 2) complicate selection issues.
You can already see similar issues elsewhere on the pitch. If we include injured players, Chelsea has 10 attacking players to fit into three places; several of those, like Raheem Sterling, who was the summer's big signing, and Mykhailo Mudryk, January's marquee man, play the same position. That's a recipe for, in a best-case scenario, a lot of rotation and, in a worse outcome, an unhappy dressing room.
The best clubs have a plan and only take steps toward that goal. At the risk of using the easy example, look at Arsenal. They identified a young manager with a vision and followed through. There were plenty of bumps in the road, but not the Gunners are looking as good as they have in 20 years.
Turning it back to Chelsea, though, what is the plan? Buying players is (an admittedly important) step toward an end goal, but what is that final destination? We can piece some clues together based on what we know of Graham Potter and his managerial style, but the players that have been purchased don't seem to fit a consistent profile other than having potential. Potential, or even raw talent, however, doesn't make a team.
That brings us back to Boehly, who owns the club and, until recently, was acting as interim sporting director.
Being the boss comes with plenty of perks, but there's also a responsibility to make the tough decisions. It's fun, for example, to announce a new signing or wave to the crowd from the director's box, but you also have to decide that certain deals aren't in the best interest of the club. Telling N'Golo Kante that you could only offer him a two-year contract would have hurt, but sometimes tough choices are necessary.
That's not what Todd Boehly did, though. Instead of biting the bullet and acting like a boss, he opened up his wallet and handed out another big-time deal, consequences be damned. And, as long as he keeps following that decision-making process, Chelsea won't turn things around.