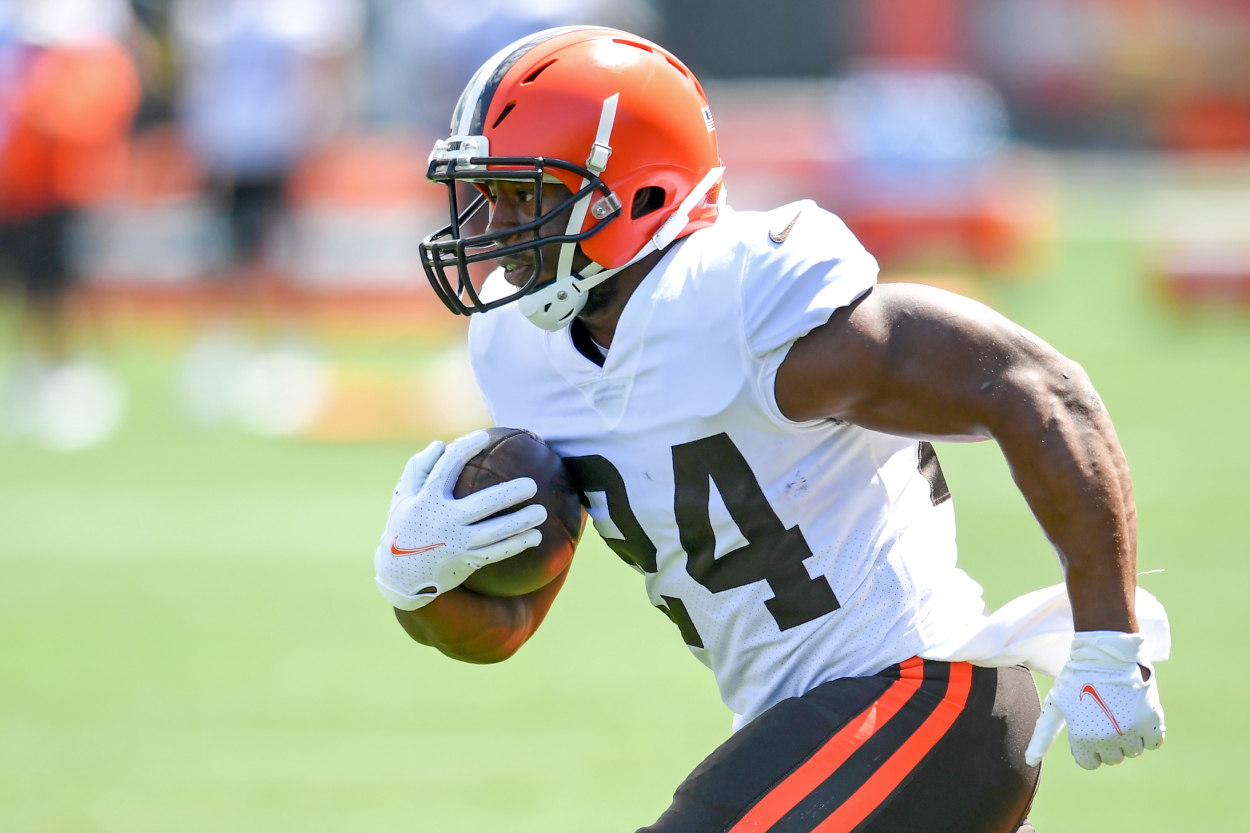 Nick Chubb Still Fueled by Message From Former Browns Coach Freddie Kitchens
Freddie Kitchens still has an impact on Nick Chubb.
Nick Chubb has blossomed into one of the finest running backs in the NFL. Freddie Kitchens didn't achieve that same success as the head coach of Chubb and the Cleveland Browns. Although Kitchens lasted just one season as the man in charge of the Browns, he still has an impact on the sensational running back.
Nick Chubb is one half of the Cleveland Browns' dominant RB duo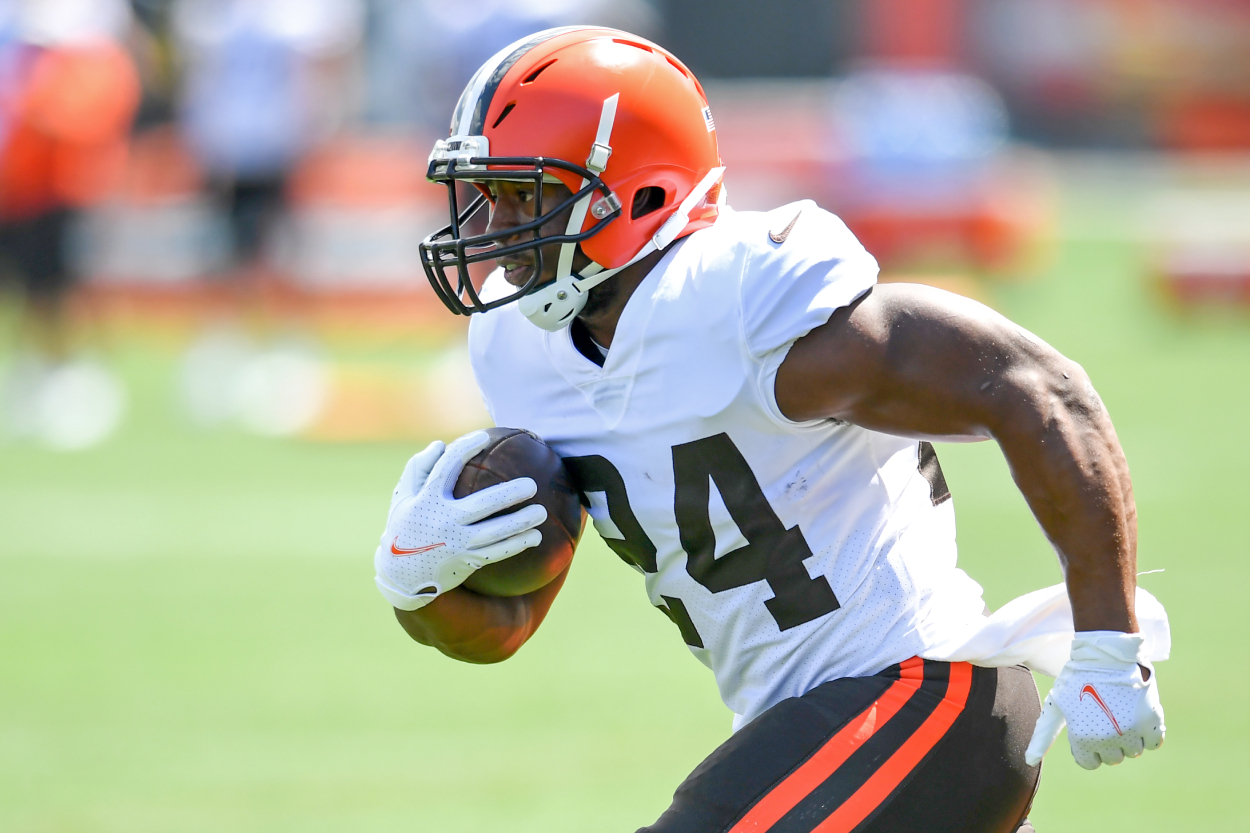 Just imagine how good Chubb would be if he didn't have to share the workload. A year ago, he eclipsed the 1,000-yard rushing mark with 1,067 yards despite missing four games with a knee injury. He also had to split carries with Kareem Hunt, who racked up 841 yards in 2020. In 2019, Chubb collected 1,494 yards in 16 games.
Browns running backs coach Stump Mitchell said he believes his backs are talented enough to each finish the 2021 season with 1,000 yards.
"I think it can happen," Mitchell told ClevelandBrowns.com on Wednesday. "You never know. The more toys that (head coach) Kevin (Stefanski) has, the better he is as a play-caller. You never know what's going on in his mind. It's always something creative to catch the defense off guard."
With a 17th game added to the schedule, Chubb and Hunt certainly could become the eighth set of teammates to each hit the 1,000-yard mark.
Nick Chubb is still motivated by Freddie Kitchens' message
Kitchens was let go after his lone year as head coach of the Browns in 2019. Kitchens came to Cleveland in 2018 to take over as running backs coach. Midway through the season, the Browns fired head coach Hue Jackson and promoted Gregg Williams to interim head coach. Kitchens was also promoted to offensive coordinator. The Browns finished the season 5-3 under the new coaching staff.
In 2019, Kitchens, who was credited for grooming quarterback Baker Mayfield, was named head coach of the Browns. Although he managed just six wins and the Browns fired him after the season, he still has an impact on Chubb.
Kitchens was back in town Thursday as a senior assistant coach of the New York Giants. The Giants play the Browns on Sunday.
"Freddie, that's my guy," Chubb said, according to Cleveland.com. "He was my first NFL running backs coach of my career. The biggest thing for him that I remember, every day I step on the field, he said, make today your best day. Every time I try to think about that. I've got to get better today and nothing else matters."
Chubb, who has made the Pro Bowl the last two years, said he still uses that message today.
Chubb inked three-year extension earlier this month
It looks like Chubb is going to be in Cleveland for quite some time. Chubb inked a three-year, $36.6 million extension that included $20 million in guaranteed money in early August. He received a $12 million signing bonus. A second-round pick in the 2018 NFL Draft, Chubb was ecstatic with the deal.
"I am relieved it is behind us now," Chubb said, according to NFL.com. "Just coming out here ready to practice. I know all of that has been handled. It is taken care of. I am very happy where I am. I get to come out here and focus on getting better every day."
The extension was beneficial for both parties. Cleveland locks up one of the best young running backs in the game, while Chubb's professional and financial future is set.
"It means everything. I love it here in Cleveland," Chubb said. "I love this team, love the coaches, love the position that I am in, and I can't ask for anything better than where I am. Cleveland is where I want to be. I am happy to be able to get that done so I can be here for even more years."