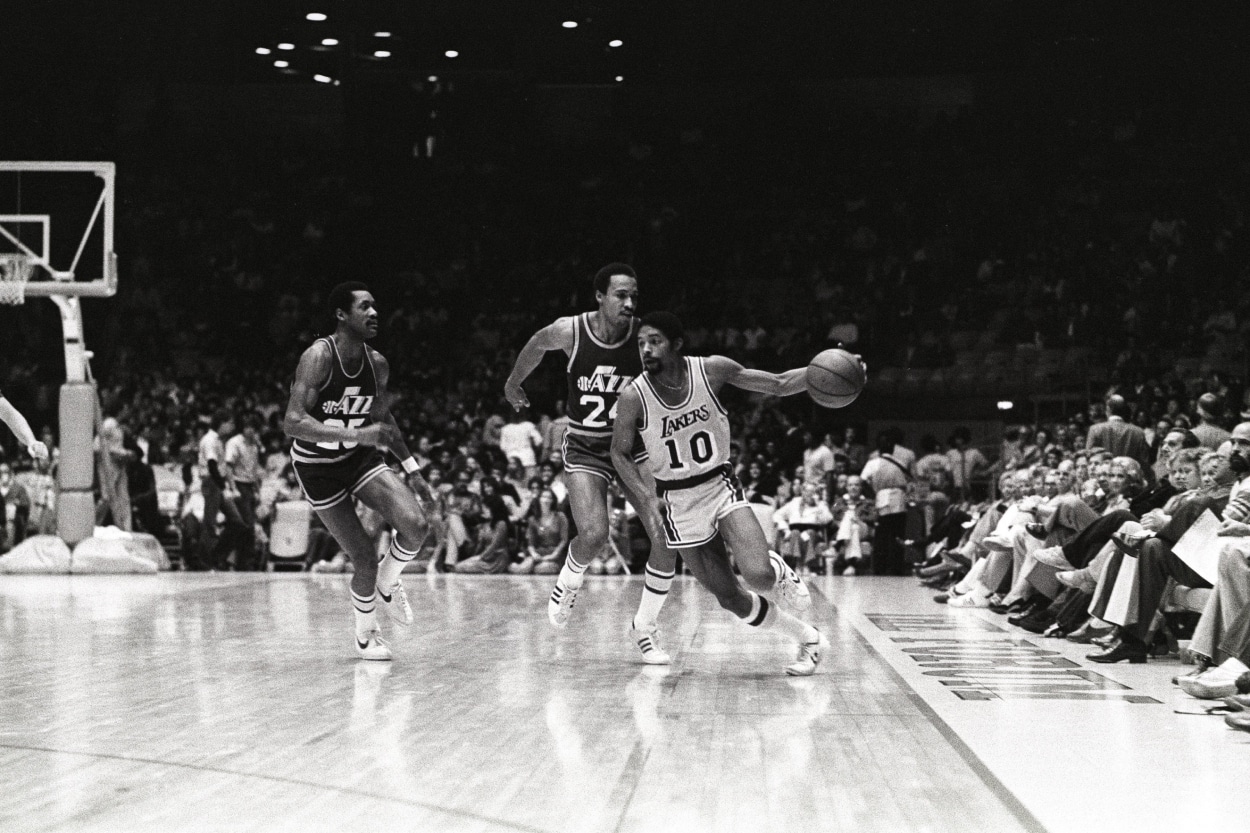 Norm Nixon Has 2 Pieces of Good Old-Fashioned Advice for Russell Westbrook
Two-time NBA All-Star Norm Nixon had some words of advice for Russell Westbrook.
Norm Nixon certainly knows a thing or two about playing in the NBA. He also knows what it's like playing under the bright spotlight in a big market. Nixon played the first six years of his career with the Los Angeles Lakers before playing the last four with the San Diego/Los Angeles Clippers.
Nixon was a guest last month on The Cedric Maxwell Podcast and touched on a variety of topics with Maxwell, a former member of the rival Boston Celtics. When Maxwell asked Nixon what advice he would offer struggling Lakers guard Russell Westbrook, he offered two pieces of guidance.
Norm Nixon was a two-time All-Star in LA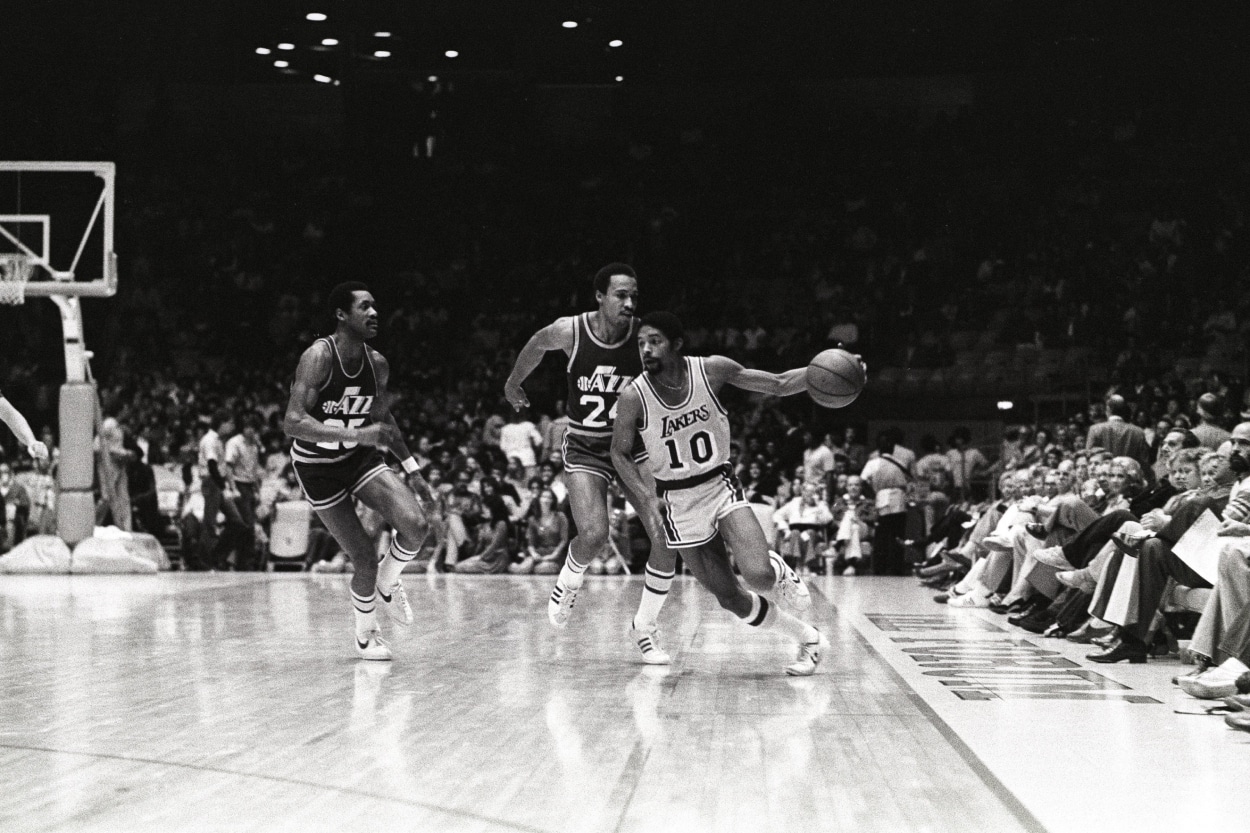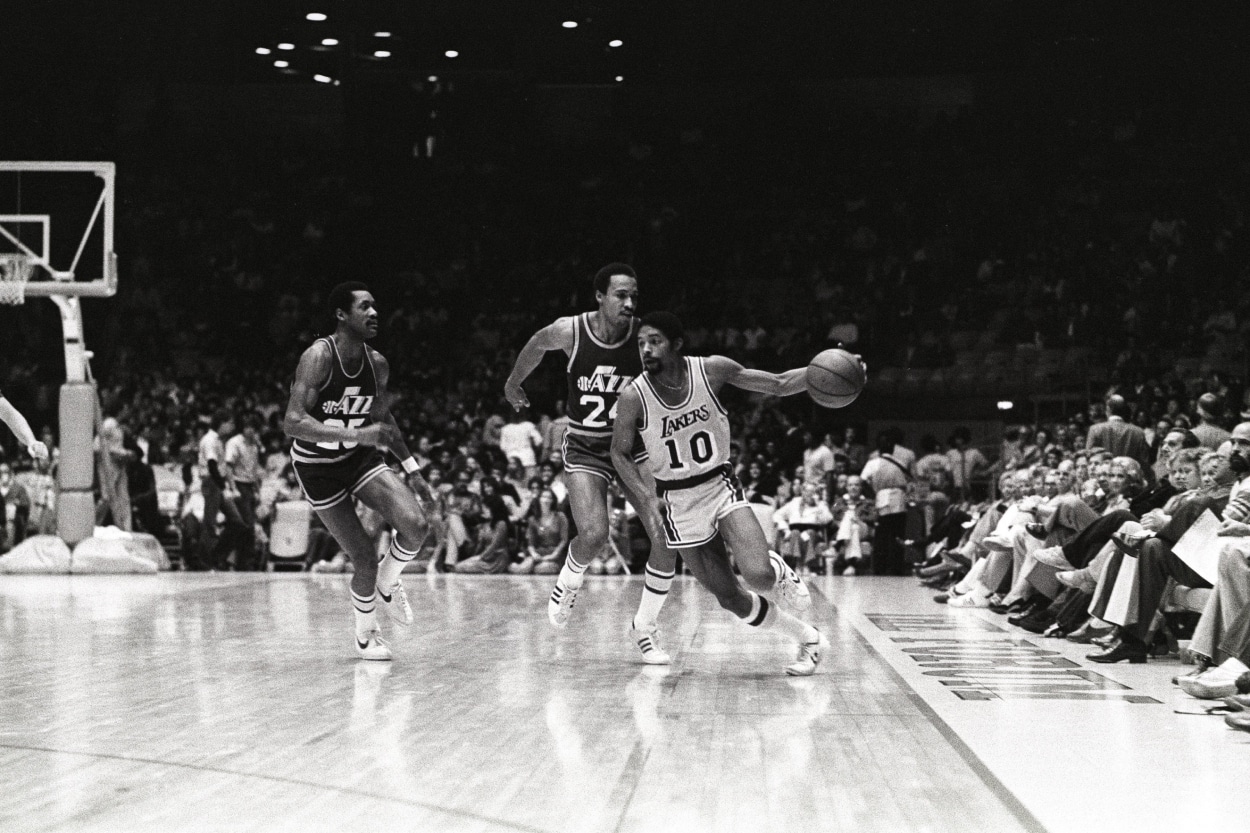 The Lakers selected Nixon, a 6-foot-2 point guard from Duquesne, in the first round of the 1977 NBA Draft. He made an immediate impact, earning his way on the 1977-78 All-Rookie Team. Nixon averaged 34.3 minutes over 81 games in his first season. He put up 13.7 points and 6.8 assists.
The following year, Nixon's numbers shot up to 17.1 points and 9.0 assists and he continued to show his durability by playing in all 82 regular-season games. Despite the big numbers, the Lakers selected Magic Johnson with the first pick in the 1979 NBA Draft.
Nixon told Maxwell he wasn't bothered by the move.
"When they drafted Magic, I wasn't intimidated or worried about Magic," Nixon said. "I wanted to win, and I wasn't worried about my job. With Magic coming in, they were going to figure out a way for us to play together. I wasn't worried about him coming in and taking my job. That wasn't even in my mentality.
"Max knows that I put in the work, so I wasn't concerned about Magic coming in to take my job. It was like, how are we going to play together?"
They found a way. In their first year together, Nixon put up a career-high 17.6 points. Two years later, he took part in first of his two NBA All-Star Games.
Norm Nixon offers two pieces of advice to Russell Westbrook
The Lakers brought in Westbrook, a nine-time NBA All-Star, to team up with LeBron James and Anthony Davis. It didn't work out so well.
With those three stars, the Lakers failed to make the playoffs. Westbrook struggled bg time and took much of the blame. Maxwell asked Nixon what advice he would give to Westbrook, who will make better than $47 million next year.
"This is the thing," Nixon said. "I never thought Westbrook was a point guard. He's never been a point guard. He was just a scorer that's athletic. If he had that point guard mentality, they would have won down in OKC. They would have won down there.
"They had so much talent with all these great players, but they start competing against each other one on one. If you look at those losses in OKC, he'd have three turnovers, (Kevin) Durant would have three turnovers in the last two minutes. They'll be up and lose a game because nobody's out there running the team and making them take the right shots.
"So if I'm Westbrook at this stage in his career, I'd say, hey man, just play. Don't listen to this stuff. Attack the bucket. Stop taking all these threes. Start by getting back in the paint like you used to."
Any other advice?
"Anytime you feel bad," he said, "you got 40 million."
Nixon offered a theory on why Westbrook struggled so much
It will be tough for the Lakers to move Westbrook with his contract, but it will also be tough to revamp a team that missed the postseason with all that money tied up. Unless some team takes what will be his expiring contract, he'll likely remain a Laker.
Westbrook took 265 three-pointers this year, making 29.8% of them. He struggled from long range, which is why Nixon suggests he go back to his old game of attacking the basket. The former Laker guard also had a theory why his shooting was off.
"This is the other thing, too, that happened to him," Nixon said. "This is a basketball analogy. Larry Bird could always shoot because he wasn't jumping out of the gym. He was jumping this high (showing an inch with his fingers) to shoot his jump shot.
"Westbrook, like me, we were jump shooters. We were jumping in the air. So now our knees are hurting. Guys who couldn't get their hands in front of your shot, all of a sudden, they're way up here. So, you got to change your game. I don't think he has anybody over there to say, hey, you got to change your game a little. You're not jumping like you did.
"I see him going to the cup, stuff he would have dunked, but now he's below the rim. Sometimes these guys don't deal with the reality of where their games are."