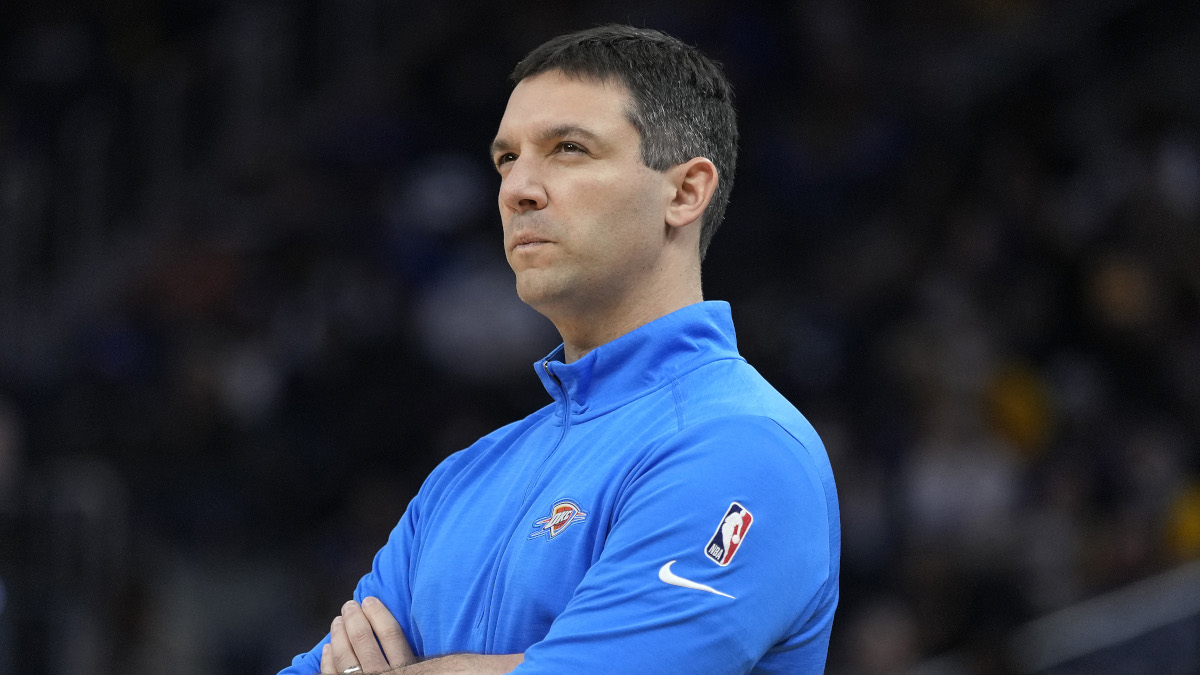 Oklahoma City Thunder Have No Excuse for Record 73-Point Loss Despite 4 Rotation Players Missing the Memphis Meltdown
The Oklahoma City Thunder are tanking. That's obvious. But 73-point losses aren't part of any process, they're just embarrassing.
The Oklahoma City Thunder had the worst night in NBA history on Dec. 2. The Thunder visited the FedExForum and were gutted by the Memphis Grizzlies. How bad was it? Try the largest margin in league annals, 73 points. Some of the statistics are ridiculous to the point of being hilarious. But no one should be on the end of a 152–79 score. At the professional level, it's inexcusable.
Were there mitigating factors? Sure. OKC was without four of its rotation players, including two starters. The Thunder are amid a rebuild; losses are expected. Some might even say they're almost encouraged. But not a loss like the one in Memphis.
After the Oklahoma City Thunder loss went final, the Internet had jokes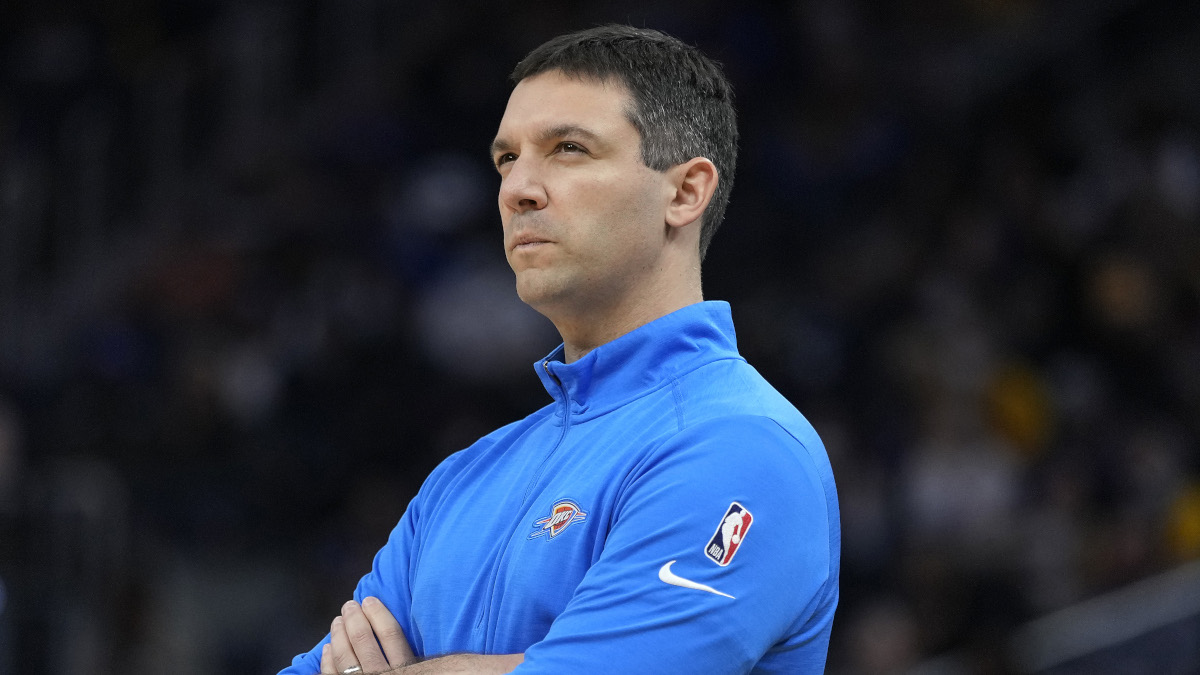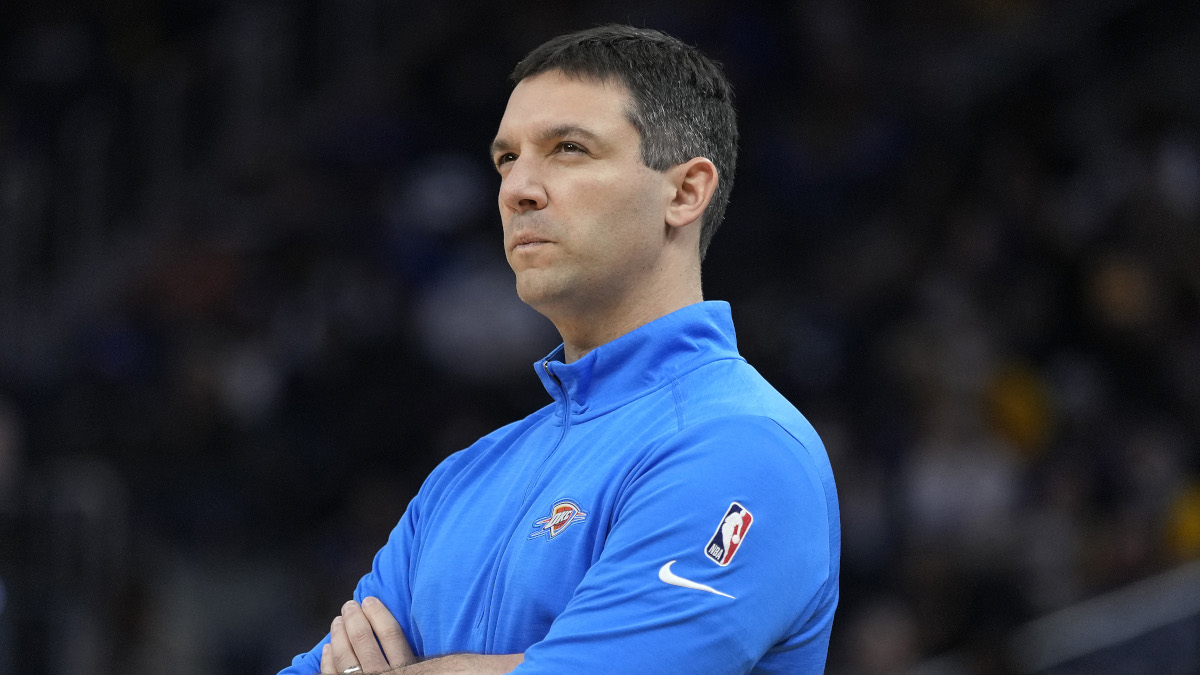 Not even fellow NBA players could resist piling on after the Oklahoma City Thunder were bent, folded, spindled, and stapled by the Grizzlies.
Golden State Warriors forward Draymond Green may or may not have been kidding when he tweeted this:
"73 points?!?! That's a fine."
It was as thorough a beatdown as one could imagine. Memphis outscored OKC by at least 15 points in every quarter. It was 31–16 after the first, 72–36 at the half, and 113–62 at the end of three periods. The Grizzlies led by as much as 78 points and, shockingly, never trailed.
The Thunder didn't have leading scorer Shai Gilgeous-Alexander (concussion protocols) or rookie Josh Giddey (non-COVID illness). They were also without veterans Derrick Favors (non-COVID illness) and Kenrich Williams (sprained ankle).
But these are professionals at the highest level of the game. Rolling over and playing dead is not acceptable.
The numbers from the game are astounding
Beyond the final margin of 73 points, there are other statistics from the Oklahoma City Thunder's record-breaking loss at Memphis that are preposterous.
This ridiculous stat is among the fun factoids: The Grizzlies outscored the Thunder in the paint 82–24.
That's right. Memphis still would have won if forbidden from taking a shot outside the free-throw lane. Seriously?
But that's not the only anomaly from the final stat sheet. The Grizzlies' reserves outscored their Thunder counterparts off the bench, 93–35. Again, had the Memphis starting five been prohibited from shooting, it still would have won and done so by double figures.
It's one thing for an NBA bench unit to outscore another. But the bench outscoring the entire opposing team? That's not supposed to happen at the highest level of competition.
Single-game plus/minus statistics are often misused by fans and analysts. But OKC center Jeremiah Robinson-Earl played 24 minutes at a minus-56. That's hard to miss. Conversely, Grizzlies rookie forward Santi Aldama was plus-52 in 29 minutes. He entered the game with 29 points and 21 rebounds; those were his season totals. He put up 19 and 10, respectively, against the Thunder. Christmas came early.
The Oklahoma City Thunder are better than this
Gamblers who bet on the Grizzlies to cover the spread on Dec. 2 were winners and never had to break a sweat. Bookmakers favored Memphis by nine points. They won by more than eight times that number. Easy money.
Oklahoma City Thunder coach Mark Daigneault tried to explain some of it away.
"Tonight's not necessarily who we are," Daigneault said. "When you compete, you have exposure to the highs and lows of competition. And competition comes with great joy. It also comes with grief and frustration and anger."
OK, not necessarily? In other words, you might be a team that gets destroyed by 73 points a night? Ouch.
The Thunder are 6–16, 13th in the 15-team Western Conference. It's the second year of a franchise overhaul general manager Sam Presti thought was starting in 2019 when he traded franchise stars Paul George and Russell Westbrook.
But the Thunder have been frisky at times this season. They beat the Los Angeles Lakers after trailing by double-digits. And they did it not once, but twice.
The Thunder are tanking. Of course, they can't come out and say as much. But tanking doesn't mean being outrebounded 53–26, allowing 31 points on 20 turnovers, or giving up 22 second-chance points.
A lot of that comes from a lack of effort. The Oklahoma City Thunder want to maximize their lottery odds, which is acceptable. Not competing is not.
Statistics courtesy of Basketball Reference and NBA.com.