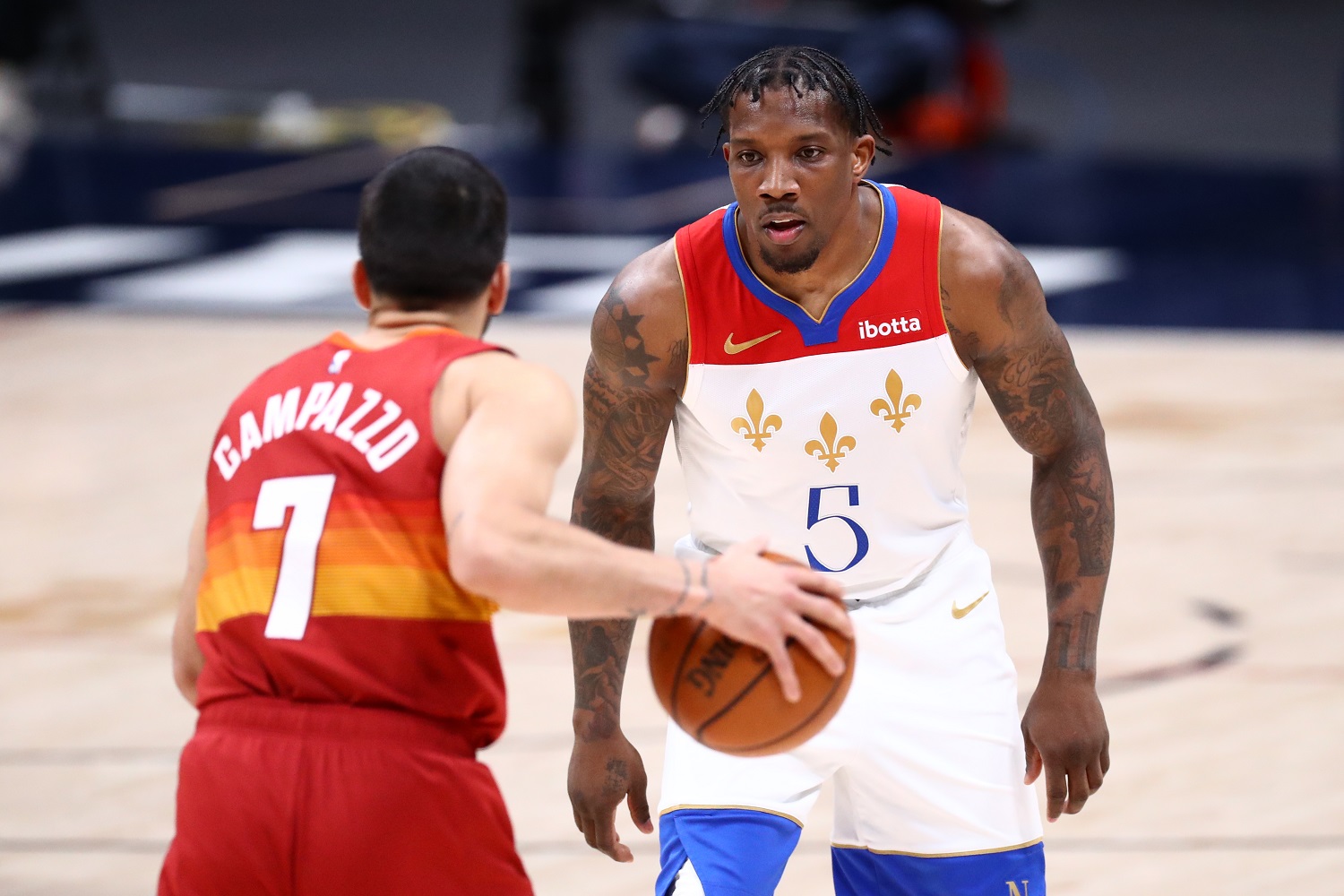 Trading for Eric Bledsoe Is a Crazy LA Clippers Move While Kawhi Leonard Heals, but Not Ludicrous
Memphis was just a temporary stop for Eric Bledsoe, and he might not last very long with the Los Angeles Clippers. Still, both teams accomplished something with their weekend trade.
Hardly anyone believed the Memphis Grizzlies would keep Eric Bledsoe after the three-cornered deal with the New Orleans Pelicans and Charlotte Hornets a little more than a week ago. After all, who takes the ball out of the hands of Ja Morant? At best, it's a wash on the court. But Morant is a decade younger with two manageable years left on his rookie contract.
No, the real shocker is that the Los Angeles Clippers wanted Bledsoe. Then again, sorting out the intricacies of NBA trades keeps any number of NBA insiders gainfully employed.
Eric Bledsoe was a means to an end for the Memphis Grizzlies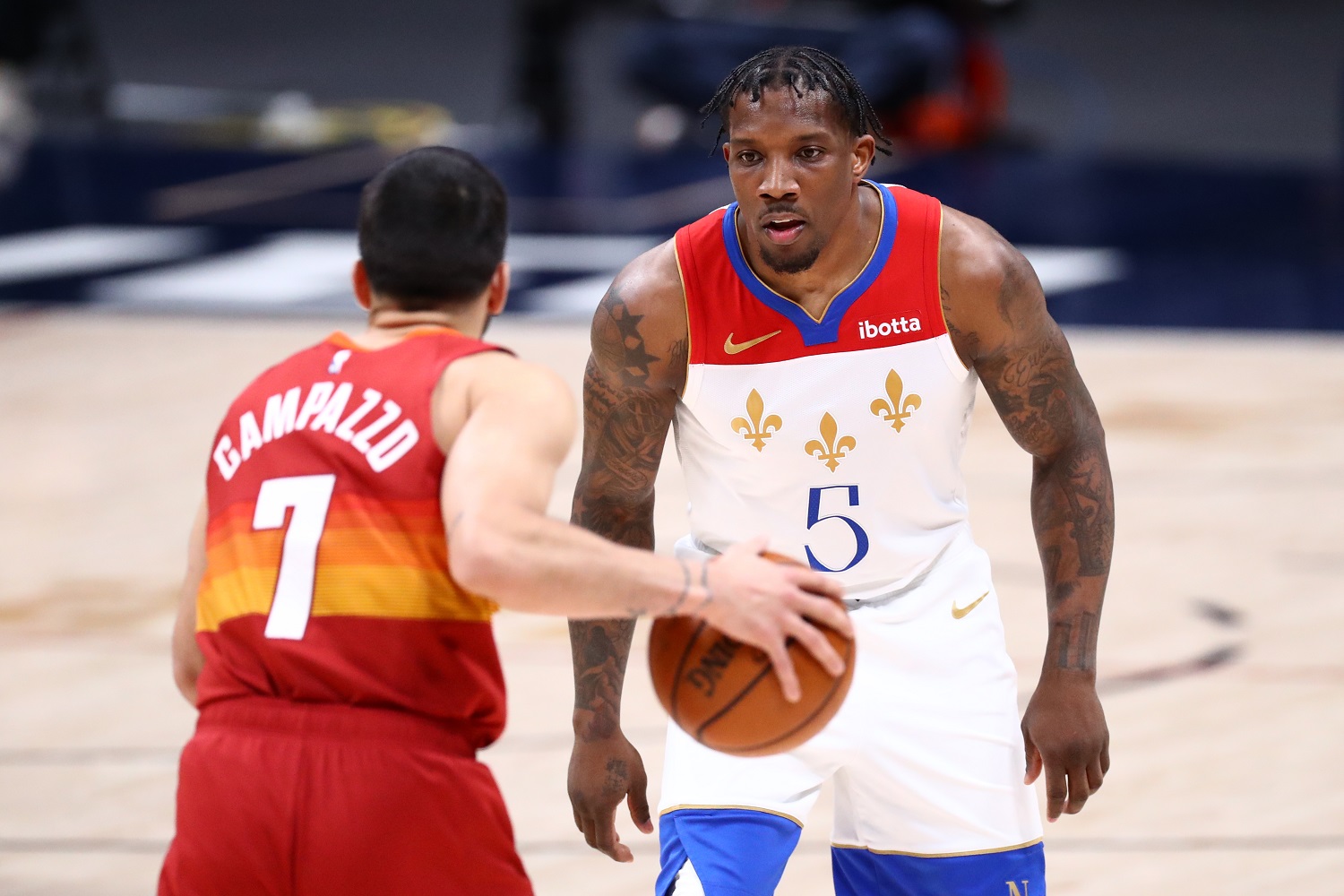 The basketball world knew Bledsoe was a goner, but New Orleans couldn't find a suitor before the 2021 NBA Draft. So, the Pelicans ended up moving him to Memphis on Aug. 7 in the three-team deal loaded with rookies who would have otherwise changed teams on draft night.
Once you zero out the rookies and account for a minor deal Memphis made with the Utah Jazz afterward, the Grizzlies landed Bledsoe, center Steven Adamas, rookie center Santi Aldama from Loyola (Maryland), and the Pelicans' first-round draft pick next summer. They surrendered big man Jonas Valanciunas.
The deal didn't sit well with some Memphis fans. Adams (7.6 points and 8.9 rebounds a game last season) is a more expensive and less productive low-post presence than Valanciunas (17.1/12.5), and Bledsoe wouldn't have given the Grizzlies anything they weren't already getting from Morant on the point or Dillon Brooks at shooting guard. He's not an appreciable better shooter or ballhandler.
The Memphis brass knew that, too. So, they had at least two more moves in mind. And they're now halfway home in that department by sending Bledsoe to the Clippers. If they move wisely on their next trade(s), the Grizzlies will look like a team ready to move beyond the first round of the playoffs.
Trading for Eric Bledsoe is a crazy LA Clippers move but not ludicrous
To the casual observer, the LA Clippers made a panic move by giving up two veteran point guards in exchange for Bledsoe, another veteran point guard. The move looked curious to more seasoned fans because Bledsoe does not strike many as an upgrade from Patrick Beverley, who just completed his ninth season out of Arkansas, and Rajon Rondo.
So, what gives? Bledsoe broke into the NBA with the Clippers in 2010. But he didn't really begin to blossom until LA traded him to Phoenix in 2013 and Bledsoe became a full-time starter. His numbers have fallen steadily the past three years, and it's not as though he has deep Southern California roots that will put a bounce in his step.
Thus, we're looking at a head-scratcher with respect to what Bledsoe brings to the Clippers on the court while Kawhi Leonard recovers from the ACL injury that could sideline him for two-thirds of the upcoming season.
LA must have had an ulterior motive.
Money changes everything
It turns out that money is probably the bottom line for the Clippers this summer. By offloading Beverley, Rondo, and Oturu in exchange for Bledsoe, LA picks up an $8.3 million trade exception and sheds as much as $6 million of payroll.
As long as the Clippers don't do anything stupid, they have now cut the payroll by enough to drop their luxury tax penalty from $125 million to $95 million.
That ordinarily wouldn't matter to owner Steve Ballmer, whose net worth dwarfs the $30 million he's saving. However, the Clippers are pointing toward opening a new arena in Inglewood in 2025, and Ballmer is footing the bill. With Leonard's injury potentially making the 2021-22 season a washout and big arena expenses coming down the road, why take on an unnecessary expense?
Bledsoe has two seasons and $37.5 million left, so LA can get out from under that with minimal damage a year from now.
With the LA riddle solved, there's still the question of what's up with the Grizzlies. If Bledsoe was one guard too many for Memphis, then Rondo and Beverley qualify as two too many guards.
According to ESPN's Adrian Wojnarowski, Memphis is likely to remain active in the trade market. The three contracts that they picked up in the Bledsoe deal are all smaller and easier to move for players who are a better fit.
Like Sportscasting on Facebook. Follow us on Twitter @sportscasting19.