Rajon Rondo Proved His Worth To the Lakers by Confronting LeBron James
LeBron James has had plenty of great teammates over the years. However, some of his best teammates have been guys who have already had experiences playing for or winning championships prior to playing with him. On the LA Lakers, Rajon Rondo is one of those players who, in addition to James, already has championship experience. Rondo's experience has ultimately meant a lot to the Lakers the past two seasons, and even to James too. In fact, Rondo proved his worth to the Lakers when he showed that he wasn't afraid to confront James about a mistake that he had repeatedly made in LA.
Rajon Rondo has had a successful NBA career
Rondo proved his worth to a championship team early on in his career. In just his second NBA season, Rondo helped lead the Boston Celtics to an NBA championship in 2007-08. He ultimately averaged 10.6 points per game and 5.1 assists in the regular season that year, and 10.2 points per game in the playoffs to go with 6.6 assists.
Throughout his first eight-and-a-half NBA seasons, Rondo continued to be a very valuable player for the Celtics. In 2009-10, he earned his first of four straight All-Star selections, as he averaged 13.7 points per game, 9.8 assists, and an NBA-leading 2.3 steals. He helped lead the Celtics back to the NBA Finals that year too, as he averaged 15.8 points per game, 5.6 rebounds, and 9.3 assists in the playoffs.
Rondo ultimately played in Boston until the 2014-15 season when the Celtics traded him to the Dallas Mavericks. He has since played for four other teams as well. In his career, he has earned four All-Star selections and has led the NBA in assists per game in three different seasons.
Overall, he is averaging 10.2 points per game, 4.7 rebounds, and 8.3 assists for his career, but has been even better in the playoffs. In 117 playoff games so far, Rondo has averaged 13.5 points per game, 5.9 rebounds, and 9.1 assists, which has earned him the nickname "Playoff Rondo" during the postseason.
He wasn't afraid to confront LeBron James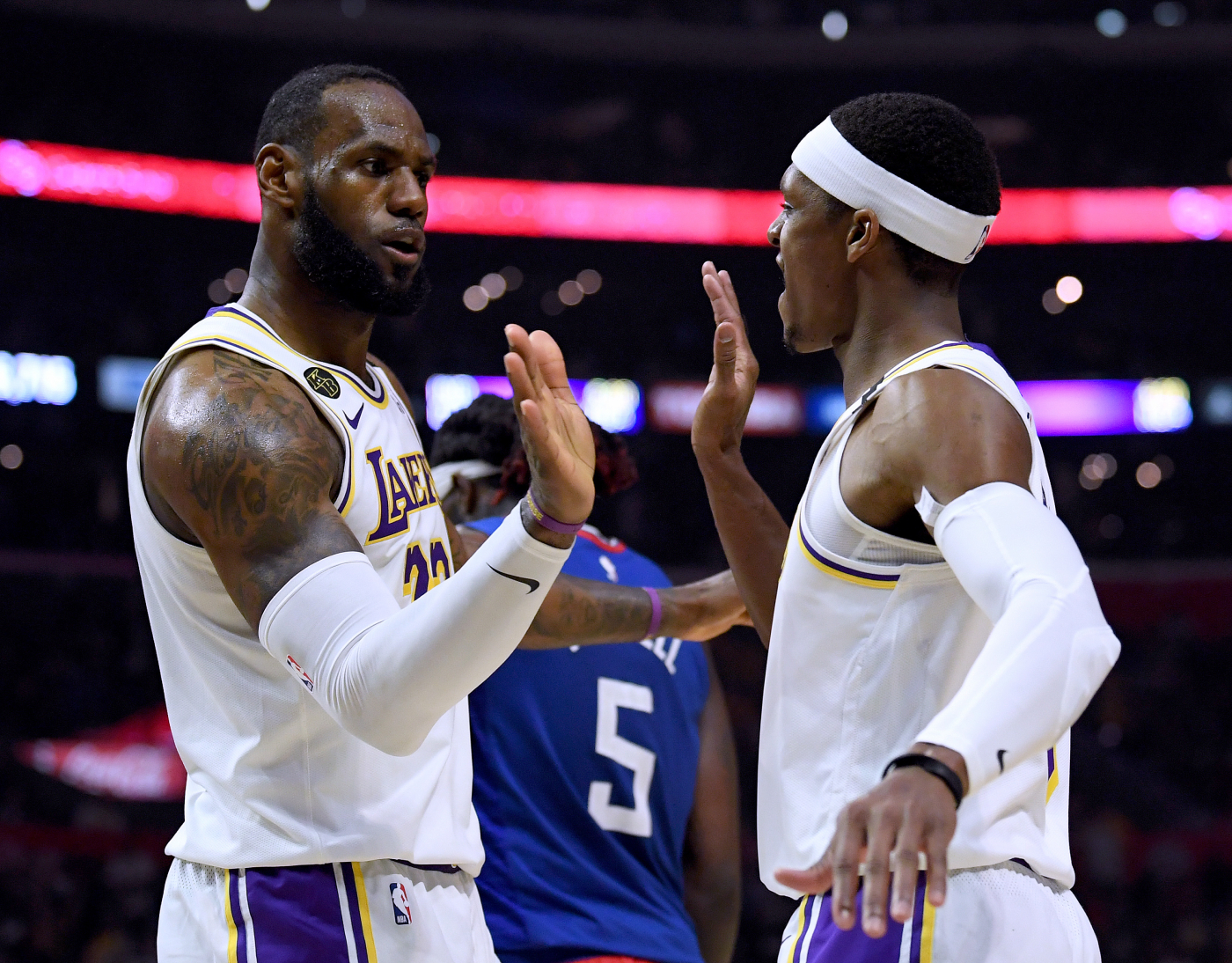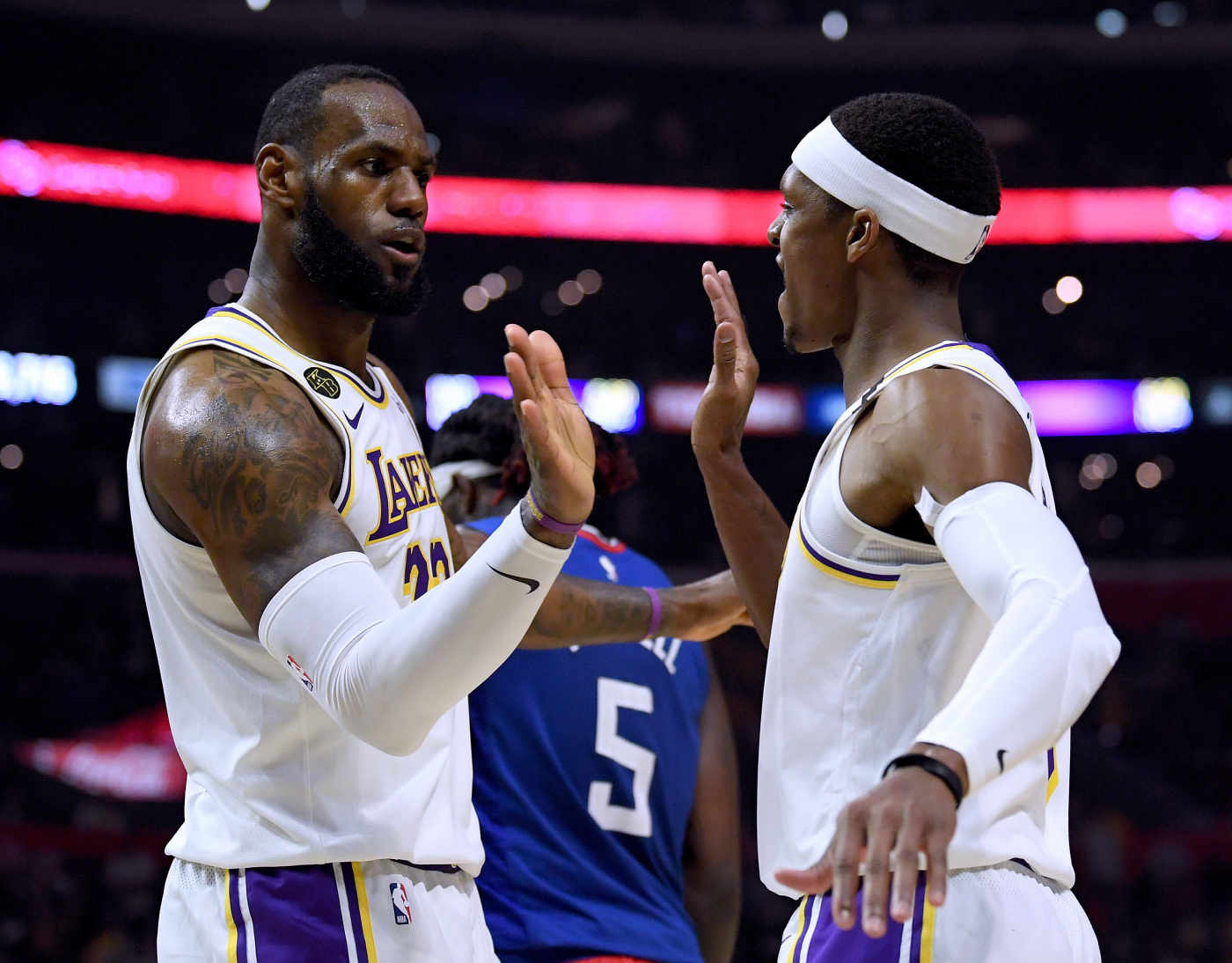 Rondo signed with the Lakers to team up with James in 2018, but the Lakers weren't very good during the 2018-19 season. They went 37-45 and missed the playoffs.
However, Rondo wasn't afraid to confront James about something that year that could potentially help James and his teams for years to come, as he revealed to James how he was making some of the younger players feel.
"When guys are making the same mistakes over and over and over, it's hard to bite your tongue," Rondo said, according to ESPN, "but I tried to get [James] to focus on his body language."
He went on to say this: "Those young guys were looking at everything he did. If they missed four shots in a row and LeBron was making a face, it was crushing to them. He was their Michael Jordan. They didn't want to let him down. But if LeBron said one thing positive to Brandon Ingram or Kyle Kuzma, they immediately were back to their old selves."
Just having the ability to confront James proved Rondo's worth to the Lakers. Now, he is proving his worth even more in the 2020 NBA playoffs.
Rajon Rondo has been crucial for the Lakers in the playoffs
Rondo suffered a fractured thumb and had to leave the NBA bubble this season. However, he returned in mid-August and has been excellent during the Lakers' playoff run. After averaging 7.1 points per game and five assists in the regular season, Rondo has averaged 9.5 points per game and 7.2 assists in 12 playoff games.
Additionally, through the first two games of the NBA Finals, Rondo averaged 11.5 points per game to go with seven assists, proving to be one of the Lakers' top role players and helping them jump out to a 2-0 lead in the series over the Miami Heat.
The LA Lakers are now just two wins away from winning an NBA championship. While LeBron James and Anthony Davis are the two of the main reasons they have gotten to where they are at now, Rondo's role on the team can't be overlooked.
Stats courtesy of Basketball Reference