Olympic Gold Medalist Kerri Walsh Jennings Tells Us Her Secrets for Finding Balance and Staying Fit
Showbiz Cheat Sheet chatted with Olympic gold medalist and volleyball player Kerri Walsh Jennings about how she stays in top condition during quarantine. She also offered some healthy eating tips and advice for weary parents trying to do it all. Here's a peek into our chat.
Showbiz Cheat Sheet: How are you staying in shape at home and what are some of your favorite exercises?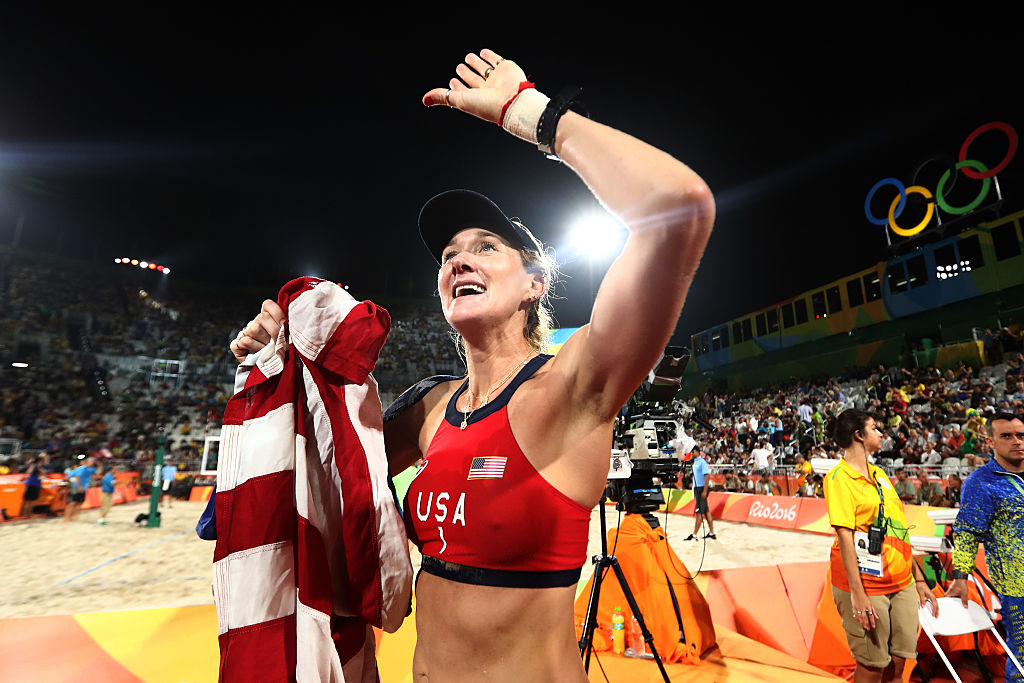 Kerri Walsh Jennings: I like to move my body in ways that are challenging and fun. When I'm properly fueled, I like to push myself out of my comfort zone and embrace diversity in my workouts to make sure my body sustains excellence.
One of my favorite exercises is a plank on all fours to engage my abs. It's important to hold it for as long as you can and make sure your neck is aligned. Planks are one of my favorites; I believe creating strength through stillness is a powerful thing. When exercising, you don't need to be fast–if you can do something slow you can master it, just be deliberate in your movement. Even a walk is powerful enough to serve as your movement for the day.
CS: What type of diet do you typically eat to stay in shape?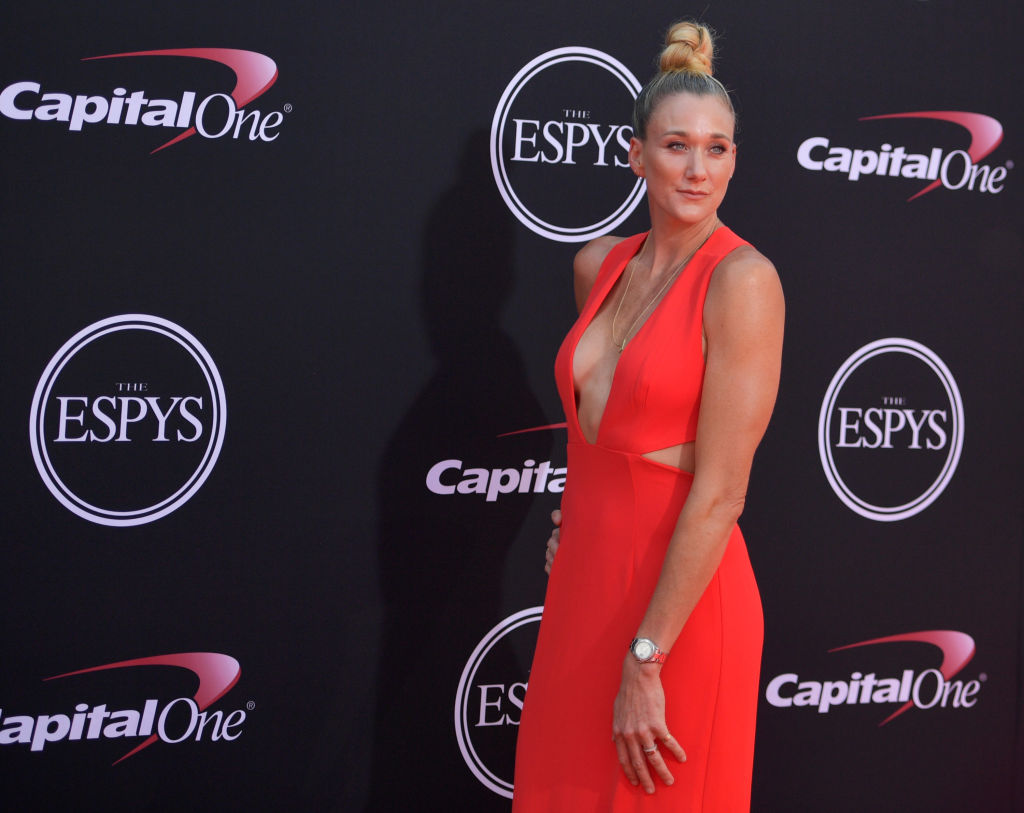 KWJ: I try my best to stick to real, unprocessed foods. I always keep nutrient-dense food like whole almonds, my custom-made trail mix, and almond milk on hand. With abundant healthy choices at home and on-the-go, it naturally becomes a habit to have better snack choices. Additionally, I've learned over time that natural and nutritious food preparation is essential to face the challenges each day brings.
CS: What advice would you give someone who has lost the motivation to work out right now?
KWJ: I would advise them to ask themselves, 'What's the best possible schedule I can create today? How can I best fuel my body to feel its best?' Make that ideal plan for yourself and live it. It's OK to tackle things in bite sizes, like keeping a bowl of almonds by your yoga mat or sneakers. Purposefully surround yourself by things that motivate you to be your best self, and the motivation will come.
CS: How do you balance motherhood with such a demanding career?
KWJ: As a professional athlete and a mom of three, I need to be very mindful of my energy levels. I prioritize sleep and nutrition so I can be the role model I want to be. I believe if you "talk the talk" then you need to "walk the walk," so I encourage my hubby and kids to stay active and take on my tried and true habits like healthy snacking and meditating regularly. We often make my signature trail mix together so I can teach them the benefits of healthy snacking.
CS: What would you say to parents who feel overwhelmed with trying to balance parenthood and career?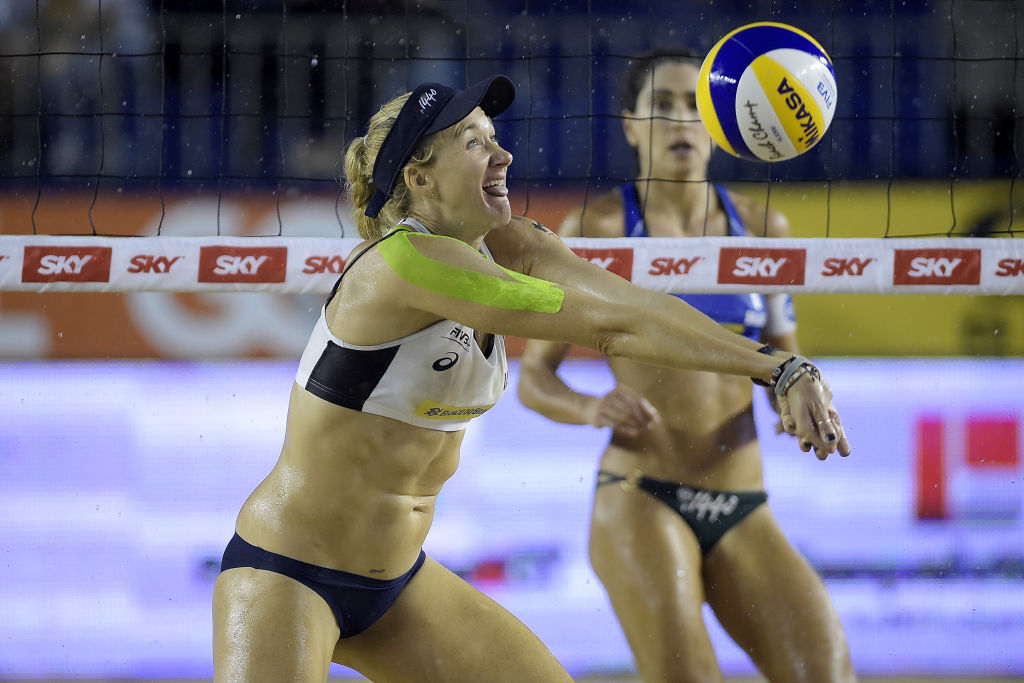 KWJ: I am in awe of each parent who can balance parenthood and a job or career. To them, I'd say, make sure you are taking a little time for yourself. I wouldn't be where I am today without generous amounts of self-love and self-care.
To me, this means getting a good night's sleep, meditating when I wake up, maintaining my hydration and nutrition throughout the day, and moving my body. My day always ends with a moment of gratitude. Self-care is the key to remaining agile and strong to care for my family, performing at a sky-high level, and helping those around me achieve greatness.
CS: What has been your biggest challenge on the road toward becoming an Olympian and how did you overcome that challenge?
KWJ: There's a quote I really like: "You cannot be a victim and a master at the same time." There have been several moments in my career where I have found it difficult to bounce back from a tournament loss or an injury. We may be in situations we don't like, but if you show up approaching challenges like a growth opportunity, then you can take on anything. Stand up tall, put your shoulders back, and look at your obstacle as an opportunity to grow.
CS: What advice would you give someone who wants to be an Olympian like you?
KWJ: My motto is breath, believe, battle. Believing in yourself is crucial to overcome anything and really inspire yourself and inspire others. So, go for it! Follow your heart. Do something and do it to the fullest. Create your own path and do what's possible to then go beyond that.
Follow Sheiresa @SheiresaNgo