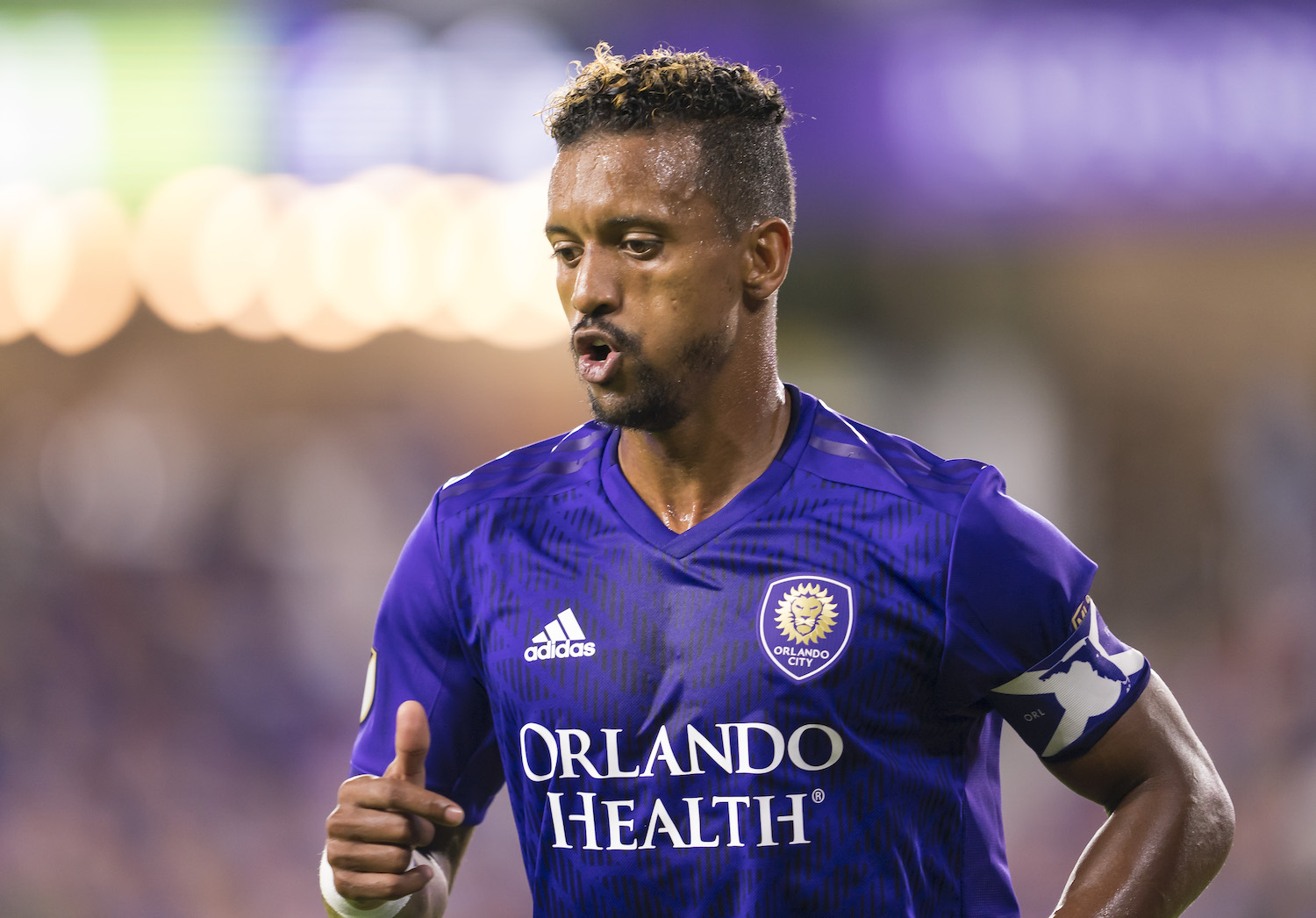 Orlando City Star Nani Abandoned as a Young Child and Now Worth Tens of Millions
Orlando City star Nani has played for Manchester United and won a Champions League crown. It's a long way from his early days where his parents abandoned him as a child and he went days without food.
Orlando City star Nani has been to the top of the soccer world as a player with one of the most prestigious clubs on the planet in Manchester United. He's won a UEFA Champions League title. He's made tens of millions of dollars. It's all quite remarkable when you consider where it all started. To say Nani endured hardship is a major understatement.
Nani stars at Orlando City
Just more than a year ago, Nani joined Orlando City, signing a three-year deal with the club on a Designated Player contract. With the Lions, Nani had a successful first season as he led the team in scoring with 12 goals. He also led the team with 10 assists.
While Nani would ultimately lead the team in both major offensive categories, the season didn't come without its struggles, especially early on. It took the Portuguese forward six games before he opened his scoring account, and he did so in a big way. Against the Colorado Rapids and a little more than a month into the season, Nani scored a brace and added an assist in a 4-3 win.  
The 32-year-old was the only consistent offensive threat for much of the season, which was frustrating for Nani and the team, as the organization missed the playoffs for the fifth time in as many years. That frustration boiled over in the season finale when Nani confronted a match official after picking up a yellow card in stoppage time of the first half. 
The league suspended him two games. However, since the season was over for Orlando City, the two-game suspension was served at the start of the 2020 season.
Joins Manchester United and wins Champions League title
Prior to joining Orlando City, Nani has played in the Primera Liga in his home country, as well as in Serie A, La Liga, and in Super Lig in Turkey. His longest and most well-known stay occurred in the Premier League with Manchester United.
Nani joined The Red Devils for the 2007-08 campaign as a 20-year-old. That season he started 16 games, scored three goals, and added eight assists as the club went on to capture the Premier League title, the first of four while Nani was in Manchester. More impressively, the club won the UEFA Champions League title.
His best season with Man U came in 2010-11 when he started 31 of the team's 33 league matches and tallied nine goals along with 14 assists. The club won the Premier League title that year as well. Nani played sparingly from 2012-2015 in Manchester before he returned to his home country and played for Sporting CP. Since leaving England, Nani has played on four different teams before joining Orlando City.
Nani started life with the odds stacked against him
The fact that Nani is alive, much less considered one of the world's best soccer players, is a miracle. He was born to a mother, where he was the youngest of nine children. He also had five siblings on his father's side. 
When he was just five, his father left on holiday never to return again. Just seven years later, his mother did the same thing. With no parents, his aunt raised him and his siblings. As you might expect, growing up in a shanty town, times were challenging for the youngster. There were days when he went without food.
"We steal some fruit from stores, but football saved my life. So I'm thankful for sports," he said on Soccer Stories. 
While many of his friends ended up pursuing a life of crime and ended up in jail or dead, Nani's older brother saved him when he introduced him to soccer. He was 14 when he signed to his first team, Real Massama. While getting professional training was an important part of developing his game, he also relished the opportunity to eat meals on a consistent basis. After a few years with Massama, he signed with Sporting Lisbon, where he played for two years before signing with Manchester United. 
Today, Nani has a net worth of $30 million, but has never forgotten his roots. He sends food back to his home city every year. His journey to the top was a tough one littered with peril at almost every turn, but unlike the others who made the wrong choices, Nani made it, and did so in a big way.