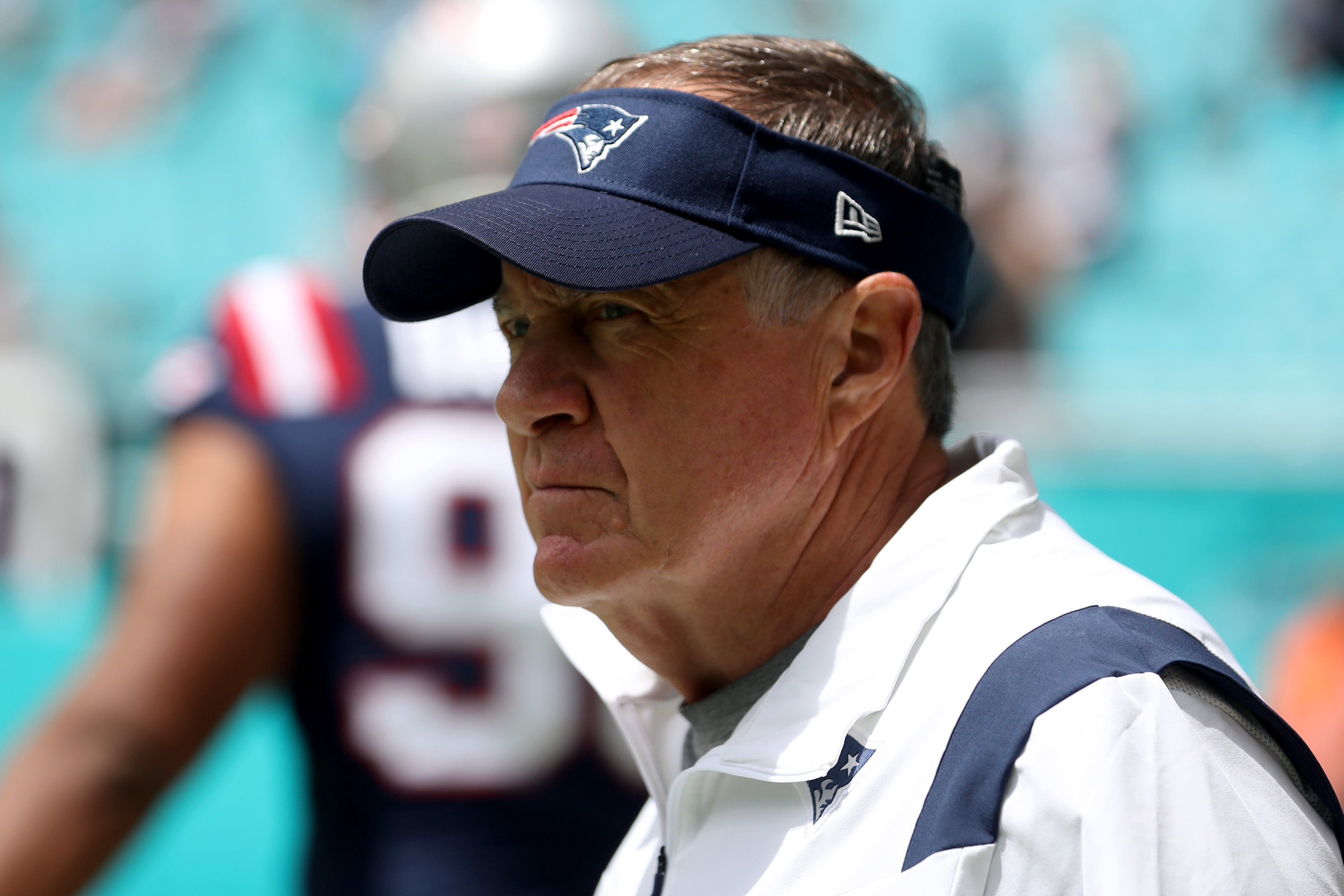 Overreaction or Truth? 'It's Over' for Bill Belichick, Says Former RB LeSean McCoy
New England Patriots coach Bill Belichick has been criticized heavily by members of the media recently.
Bill Belichick has taken some media abuse recently. After losing to the Miami Dolphins in Week 1, the longtime New England Patriots coach has been criticized by many, including former NFL head coach Rex Ryan. Ryan blasted Belichick more for his work in making personnel decisions and not putting any offensive "weapons" out there for his young quarterback Mac Jones.
The latest Belichick bash came from former NFL running back LeSean McCoy. During a recent episode of Speak, McCoy took his turn at criticizing the Patriots coach. McCoy went as far as to say "it's over" for Belichick.
Bill Belichick and the New England Patriots have struggled after the departure of Tom Brady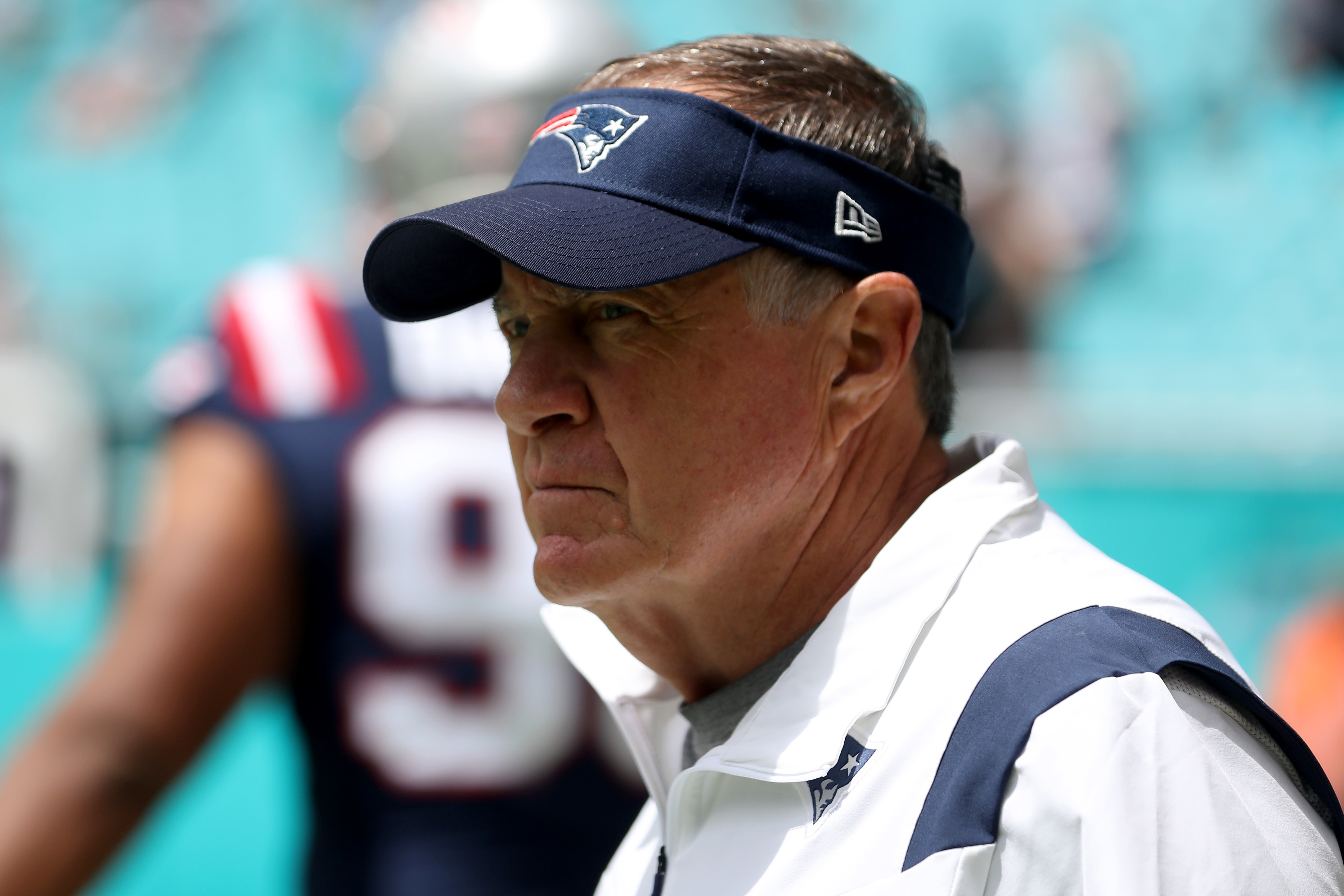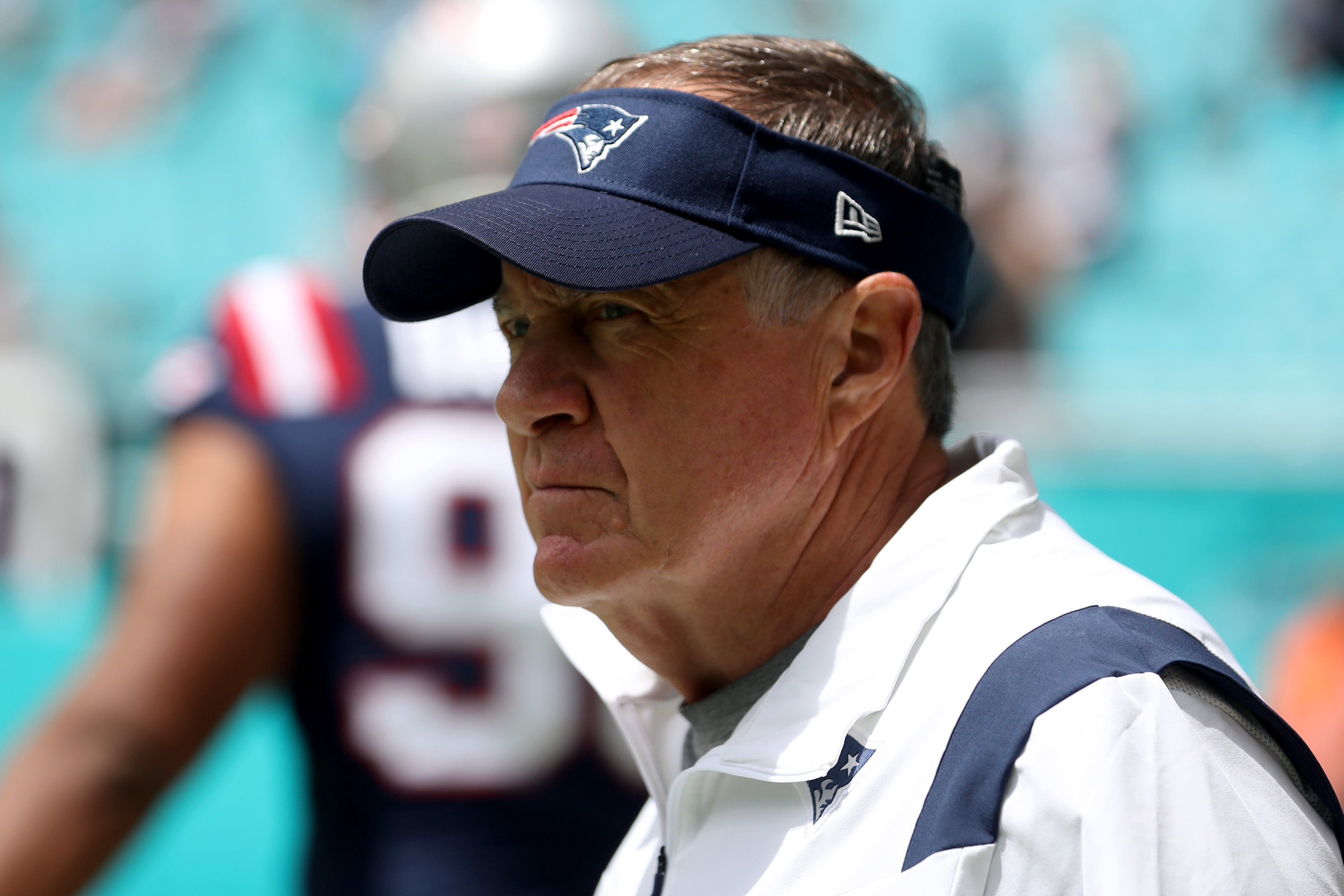 When Belichick and the Patriots won six Super Bowls during their dynasty era, people often questioned who was the most responsible for the success. Was it Belichick or quarterback Tom Brady?
Since Brady moved on and now quarterbacks the Tampa Bay Buccaneers, the answer seems obvious. It's Brady. Brady earned his seventh Super Bowl in his first year with the Bucs. Belichick had his first losing season since 2000 in his first year without Brady.
Belichick's record as a head coach without Brady is 71-80. With Brady, arguably the greatest NFL player of all time, the Patriots were able to win without a star-studded supporting cast. Cam Newton and Mac Jones, in their short stints with New England, haven't been able to do so.
Belichick also handles player personnel. He oversees the draft. That's where Ryan said he's failing miserably.
"Every factor in that organization is Bill Belichick's decision," Ryan said during Monday's edition of ESPN's Get Up!. "He earned that right, but going back to last year, bringing in Nelson Agholor, how's that working for you? Don't complain about the weapons. You chose those weapons.
"Nobody can get open. All these moves that you made, by the way, they haven't worked out. N'Keal Harry, you traded him, that never worked out. All these moves you made, you have no weapons. One of the reasons is because you can't evaluate them. You've done a poor job evaluating the weapons."
LeSean McCoy says 'it's over' for Belichick
Like Ryan, McCoy didn't hold back in his criticism of Belichick. During a discussion this week about New England's season-opening loss to the Dolphins, the topic turned to Belichick and if anyone has lost faith in the coach. McCoy was licking his chops for his turn to come around.
He got straight to the point.
"I told you already, it's over for Bill Belichick," McCoy said. "It's easy to say how great he is — greatest of all time. "It's over. I've never seen the Patriots pay so many guys on defense at one time. They're doing it now that Tom is gone. It's over. This is the real Bill Belichick.
"The winning percentage, playing with Brady, is 77%. Without Tom Brady, you wouldn't even guess — 47%. He don't win no games without Tom Brady."
Without Brady, McCoy believes the Patriots are nothing but an average football team.
"They look so regular," he said. "Seriously, when I watch the tape, they get beat up up front in the running game. Defenders are missing tackles. They look bad. They can't do nothing on offense.
"Every coach in the AFC, for all these years when (the Patriots) had Tom Brady, they're saying the same thing I'm saying right now. Without Tom Brady, Belichick is a good coach. Stop with all the 'he's the greatest of all time.' He's not. Tom Brady is the greatest of all time."
Like Sportscasting on Facebook. Follow us on Twitter @sportscasting19 and subscribe to our YouTube channel.