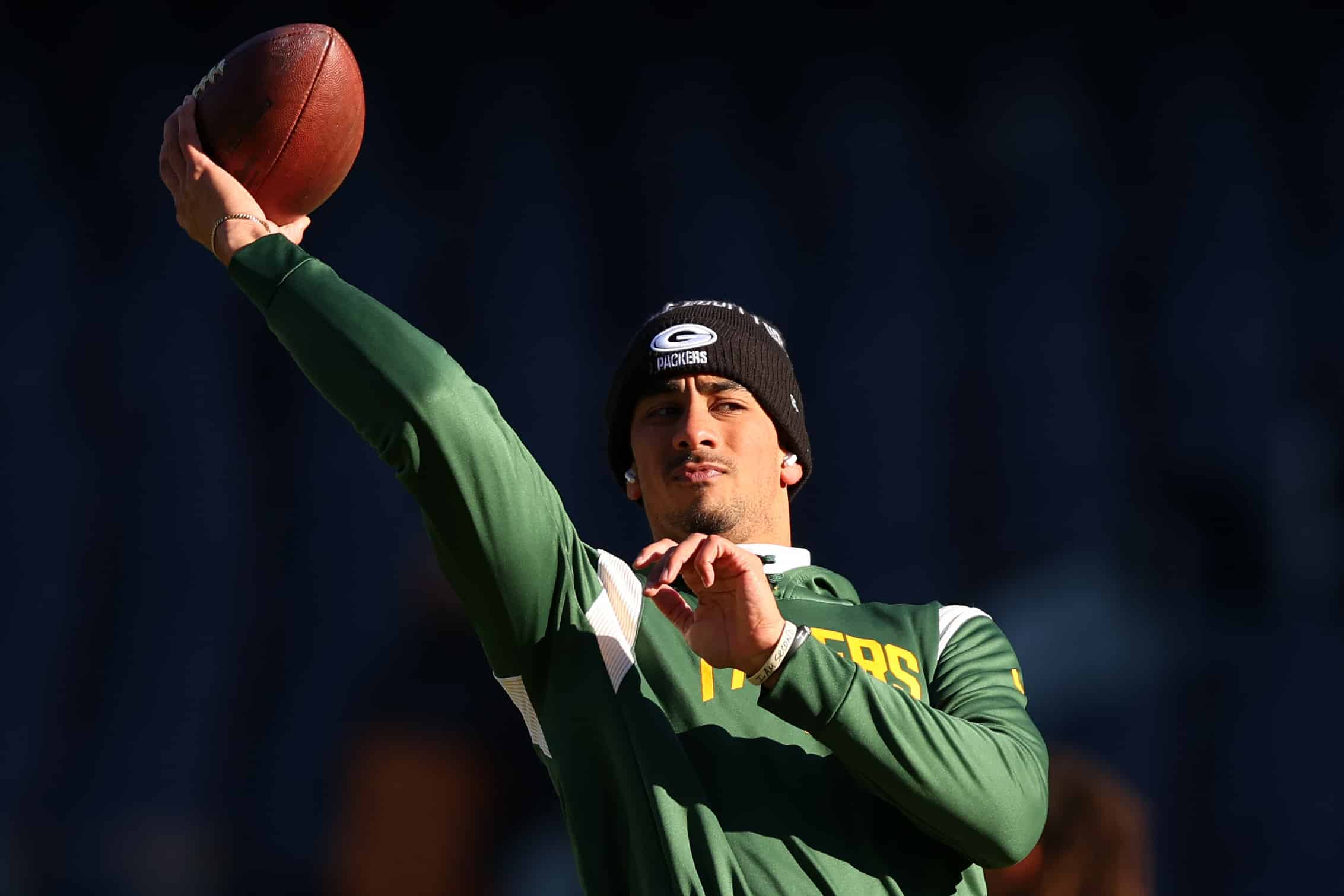 Packers QB Jordan Love Not in the Business of Playing Prognosticator
What does the future hold for Green Bay Packers backup quarterback Jordan Love? Don't ask him.
Despite what the Green Bay Packers say, backup quarterback Jordan Love is still a question mark. In his three years in the NFL, he has one start and 48 total completions under his belt.
Four-time MVP Aaron Rodgers, despite a broken thumb and sore ribs, continues to start for a Packers team that needs to win out even to have a slim chance at securing a playoff spot. So what does the future hold for Love, the player the Packers traded up for and selected in the first round in 2020? Don't ask him.
Jordan Love still trying to find his role in the NFL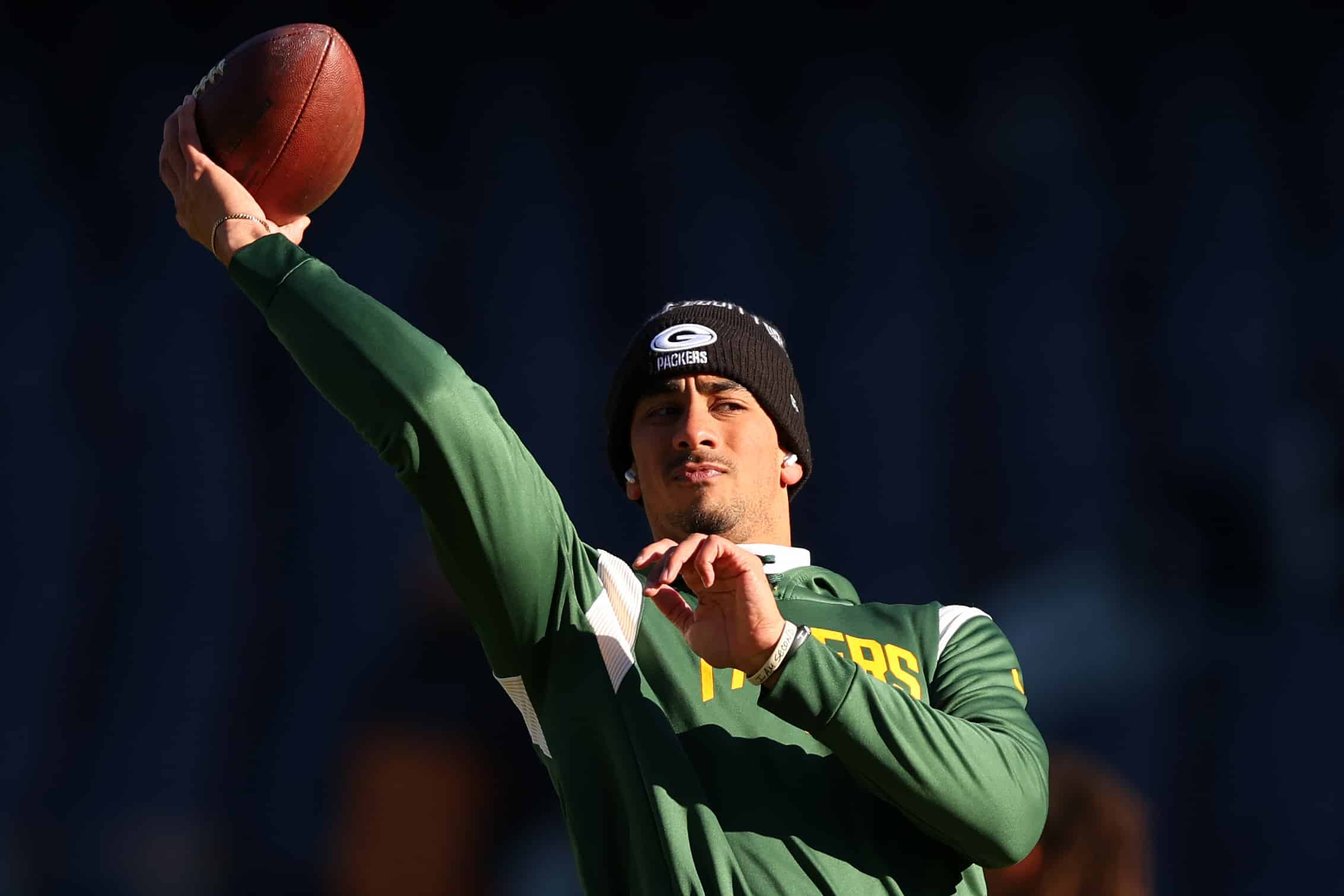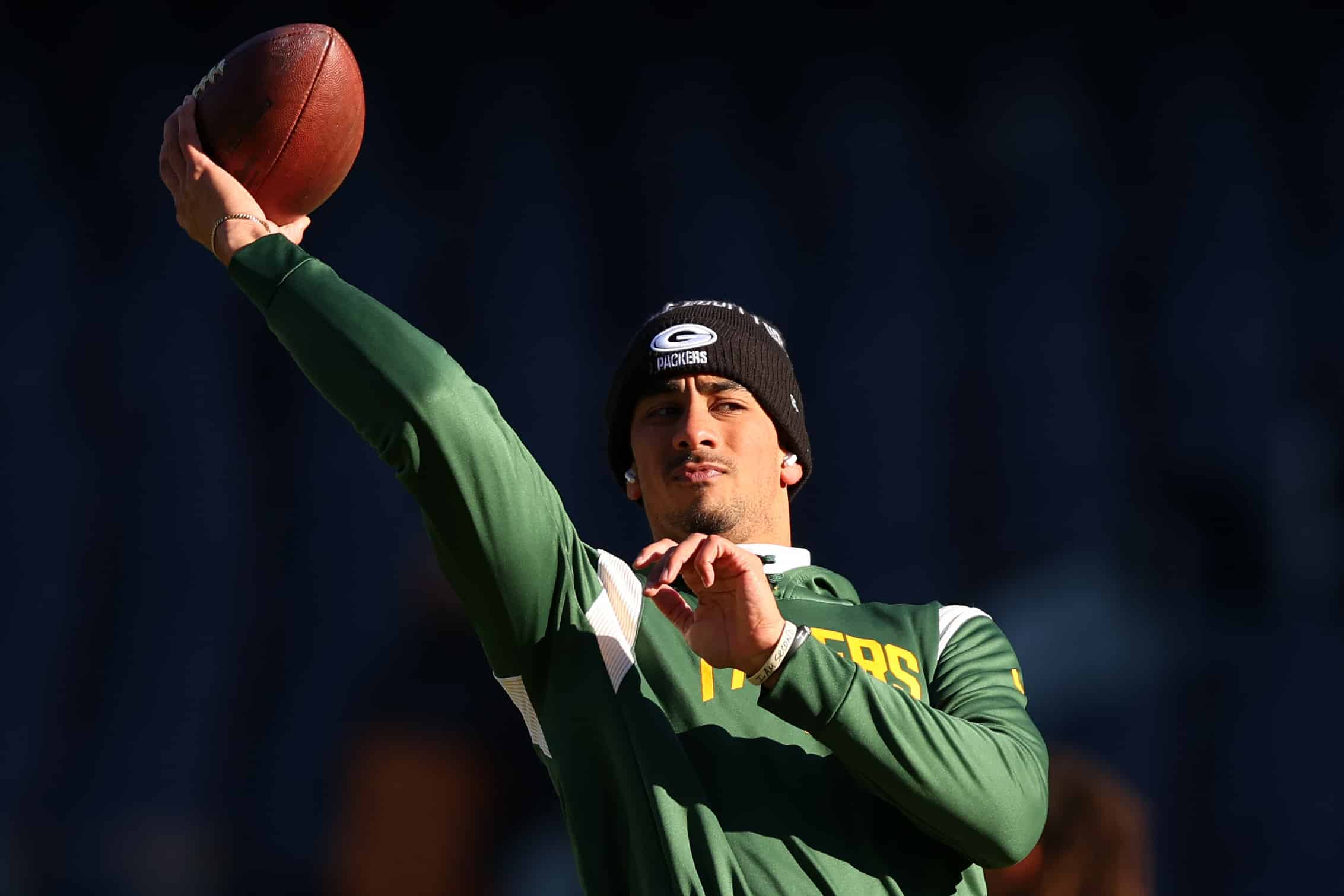 Love is the backup to Rodgers. That part is understood. How long will a player thought by Packers GM Brian Gutekunst to be the successor to Rodgers remain a backup? If the Packers are playing a banged-up Rodgers in what is likely a lost season, how much hope for Love is there in Green Bay?
Rodgers inked a three-year extension with $150 million that runs through the 2024 season, so it's likely he's not likely going anywhere soon. Meanwhile, Love has had one start in his career. That came last season against the Kansas City Chiefs when Rodgers was out with COVID-19. Love and the Packers lost 13-7, and he completed 19 of 34 passes for 190 yards with one touchdown and one interception.
Other than that, Love has seen very little action. Most of it has been in mop-up time, although his last game action came two weeks ago when he took over for Rodgers, who injured his ribs late in a 40-33 loss to the Philadelphia Eagles. In that one, Love looked sharp, completing six of nine passes for 113 yards and a touchdown.
Despite the lack of experience, Gutekunst said he has seen enough of Love to know he can handle himself in the league.
"We're really pleased with his progression and what he's been able to do," Gutekunst said of Love, according to Madison.com. "I think that it would be really good for him (to play in games), the growth that you need to go through, seeing things for the first time, making those mistakes that you need to make. But I think from our end of it, we've seen what we need to see."
Love only concerned about things he can control
Nobody knows what the future holds for Love. While there are always thoughts and opinions on what the Packers should do, he's not getting involved in any of that.
The Packers have a bye this week, giving Rodgers an extra week to get healthy. While Green Bay's playoff hopes are slim at best, the plan appears to be to roll with Rodgers when the Packers host the Los Angeles Rams in Week 15.
Love just goes with the flow.
"Literally, control what I can control," Love said. "That's all I can do. Try not to focus on the moves that are going on behind the scenes, what could happen. I'm here right now. I'm the backup. And when I get those chances to go in there and play, I want to make the most of them.
"If they say, 'Hey, Aaron's done for the season. You're starting.' Then, OK. Control what I can control. I'm not in control of that situation. I don't know what's going to happen. I don't know what's going to happen this offseason, I don't know what's going to happen next year. The contract, things like that, I don't know. So I try not to put too much thought into it.
"Yeah, I think about it, but why waste time or have anxiety over a situation that who knows what's going to happen?"
Love looked cool and composed against the Eagles, and he's playing it the same way off the field.